Cineworld shares high, Cinemark poor Q2, Picturehouse strike again, Bollywood bottleneck, GST+entertainment tax, Multiline goes VR with Samsung, CineStar heart attack, Adele goes to cinema with Grendel kids.
UK – While share prices of US cinema companies continue to be down significantly (NCM was latest to report a drop in revenue and profits) it is the opposite story in the UK where Cineworld's shares have been hitting 52 week highs. So it's not 'death of cinema' or just a weak Q2, but other factors at play, many of them local.
'Analysts at Investec reckon that if cinema chains were to overhaul their tired British sites en masse this could deliver a hefty jump in admissions within a decade, from an average of 2.6 visits per person per year to 3.4 visits.'
Added to this is the fact that Cineworld has been operating an 'unlimited' card longer than its AMC-owned rival Odeon (Vue has not launched one), has a strong art-house brand in Picturehouse, but above all a growing market in Central and Eastern Europe. Would AMC's share price have been better today if instead of buying  Nordic Cinema Group (at a high price) it had bought Helios (Poland) or Cineplexx (Eastern Europe)? The Times (paywall) – 6 august 2017
USA (NY) – Cinemark's Q2 earning fell on the weak slate of films, similarly to AMC.
The exhibition giant, which has a major presence in Latin America, reported quarterly earnings of $51.2 million, down from $53.9 million in the same quarter last year. Revenue increased 0.9 percent to $751.2 million, as admissions revenue declined from the year-ago period to $449.9 million, while concession revenue rose to $262.3 million.
The CEO has faith in Q3 and even more so in Q4 when "Star Wars: the Last Jedi" opens. Interestingly "Wonder Woman" did well in Brazil but not the rest of Latin America. Recliner installations is a given at this point. THR – 4 August 2017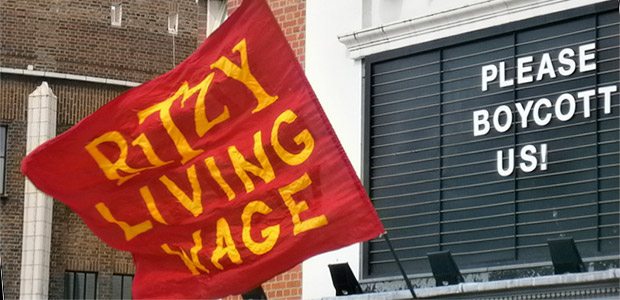 UK – There has now been almost sixty days of strikes since last September, with no end in sight of the dispute between the BECTU union and Picturehouse/Cineworld. The latest strike was Saturday 5 August with the Ritzy closed and picket lines between 16:00 and 20:00. CityAM – 5 August 2017
India – Major blockbusters releasing on the same day is costing Bollywood lots of money. Given the country's  low penetration of multiplex screen and declining number of single screens, when two big Indian releases go head-to-head they can lose as much as 25% according to industry analysts. Holidays such as Diwali are popular for big releases, with "Golmaal 4" and Aamir Khan "Secret Superstar" set to fight it out at the box office this year. Money Control – 4 August 2017
India – The Chandigarh Municipal Corporation has been granted the right to charge entertainment tax on top of the GST (good and services tax) that was supposed to replace it. Once the tax is imposed, cinema goers would have to pay 58% tax. [We thought the whole point of the GST was supposed to be to replace the much-hated 'entertainment tax' for cinemas.] The Tribune – 4 August 2017
Poland – Vue-owned Multikino has partnered Samsung to open the first VR cinema in Poland. The installation in Warsaw's Zlote Terasy features an auditorium equipped with Galaxy S8, Gear VR and Gear 360. Content is supplied from amongst others Discovery, with session lasting around 20 minutes. Multikino (PL) – 4 August 2017
Health & Safety
Germany – An older woman suffered a heart attack in the foyer of the CineStar in Mainz, which she was visiting with her nephew. The staff managed to find a medical assistant by putting out a request for doctors over the speakers. She is currently recovering in hospital and would like to get in touch with the man who saved her to thank him. Merkurist (DE) – 6 August 2017
Finally
UK – Singer Adele held a special screening of "Despicable Me 3" for children affected by the Grenfell Tower fire at Whiteley's cinema in Queensway in West London. The singer also posed for pictures with the children and sat through the screening with them. Adele has helped with fundraising for victims of the blaze tragedy. Metro – 6 August 2017

Latest posts by Patrick von Sychowski
(see all)