Screenvision for sale, mm2 wants to buy GV, Cineworld results, Picturehouse strike talks, Korea P2P cinema investment, India's GST for cinema set for 28%, Kerala cinema boycott, "un-islamic" Malaysian cinemas, Met Opera big in Germany, Vue Romford stabbing, Hyderabad cinema hydration dispute, Lodz bed cinema, NCM's First Look is now Noovie, man sues his date for using smartphone in cinema. 

USA (NY) – US cinema advertiser Screenvision is said to be for sale. Investment bank Moelis & Co. is said to be exploring a sale on behalf of the company's shareholders, with Shamrock Capital holding the largest stake. The price is expected to be higher than the USD $375 million offered by NCM in the failed merger bid. If Screenvision is sold it could benefit NCM as well, according to analysts. NY Post – 19 May 2017
Singapore – mm2 is looking to buy Singapore's largest cinema chain Golden Village. The media group is said to be in discussions about buying out the stake of Village Cinemas Australia Pty Ltd. Golden Village has 92 screens across 12 multiplexes, with a 42% local market share. mm2 already has a cinema operation in Malaysia. Straits Times – 19 May 2017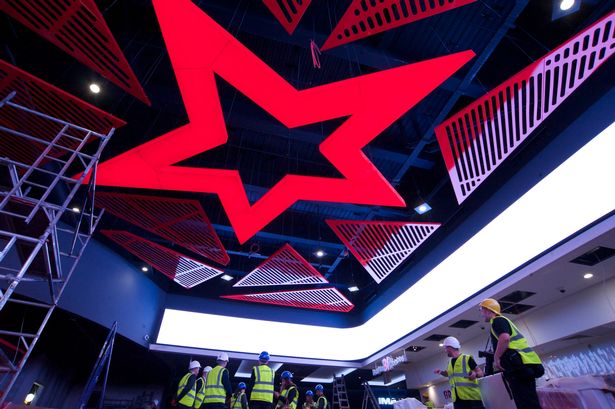 UK/Europe – Revenue was up at Cineworld by 21.3% between 1 January and 11 May, though taking account of the weaking pound this works out to 15.8% on a constant currency basis. UK, Israel, Romania and Slovakia also saw strong admissions growth on the back of blockbusters like "La La Land", "Sing" and "Beauty and the Beast". Retail revenue jumped 19.7% and screen advertising revenues was up 7.5%. Screen Daily – 18 May 2017
UK – Cineworld has also agreed to meet union representatives to discuss the 'living wage' issue that has led to strikes in several of Cineworld's Picturehouse venues. Other issues to be discussed are zero-hour contracts, sick pay and maternity leave. Picturehouse rival Curzon offers its staff 'living wage'. The Guardian – 18 May 2017
Korea (Republic of, South) – The first P2P (peer-t0-peer) lending fund investing in a cinema has been launched in Korea. Ernest Fund will invest in Lotte Cinema Tower real estate, comprising six floors below ground and 111 above. Total investment amount is KRW 4.0 billion (USD $3.56 million) and expected return on investment is 12%, scheduled to be repaid in 18 months. Located in Seongnam Shin-hung Station, it is expected to be completed in the second half of 2018. Four floors will have a 20-year lease with Lotte Cinemas. MK (KR) – 22 May 2017
India – The new good and service tax (GST), set to replace the much-maligned 'entertainment tax', has been set at 28% for entertainment – same for cinemas as for gambling. This could end up pushing up prices in some Indian states and shares in PVR and Inox fell on the news. In Tamil Nadu ticket prices are capped at INR 50 (USD $0.77) for single screens and INR 120 (USD $1.85) for multiplexes with three screens or more. But this is inclusive of the current entertainment tax, while the GST would be on top of this. The Hindu – 20 May 2017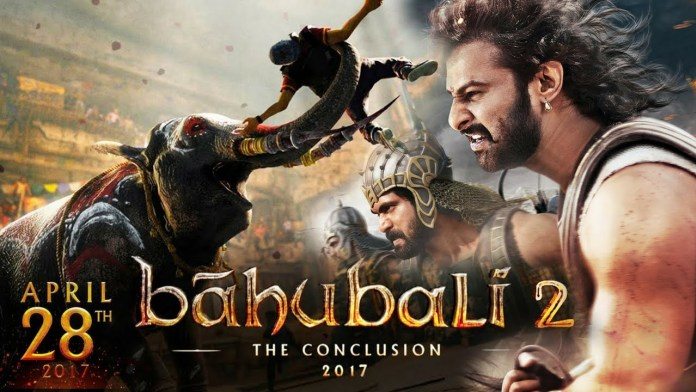 India – A disagreement about revenue sharing has led to the withdrawal of all local language Malayam films in the state of Kerala. Multiplexes such as Cinepolis, PVR and Inox have all been hit. Current blockbuster "Baahubali 2: The Conclusion" (above) was also withdrawn. Multiplexes get to keep 50% in first week but up to 70% in third week, while distributors would like a cap at 55%. The New Indian Express – 21 May 2017
India – No cinema can be constructed in the state of Tamil Nadu without the approval of the Chennai Metropolitan Development Authority (CMDA) and Directorate of Town and Country Planning (DTCP). But the pace of approval is slow and some cinemas have gone ahead with this and are now being cited in court. Indian Express – 21 May 2017
Malaysia – More war of words over whether opening a multiplex in the state of Kelantan is "un-Islamic". New Straits Times – 22 May 2017
Event Cinema
Germany/Austria – Record numbers for Met Opera screenings in German-speaking territories. 300,000 tickets were sold and more than €8.5 million in box office for Concorde Filmverleih, which handles distribution in Germany and Austria. Event cinema has been slower to take off in Germany than in many other European territories, but seems to be catching up. 30,000 spectators alone for Richard Strauss' "Der Rosenkavalier". Blickpunkt: Film (DE) – 17 May 2017
Law & Order
UK – A man was stabbed to death leaving a cinema in Romford on 18 May. The 20-year old was stabbed in the car park of the Brewery Leisure Centre after having visited the local Vue cinema. Four teenagers (aged 14,15,17 and 19) have been arrested. ITV – 19 May 2017
Concession / F&B
India – Multiplexes in Hyderabad have to allow customers to bring in bottled water non purchased at the cinema, the Hyderabad Consumer Forum has directed. Cinemas are also asked to install water purifiers. Multiplexes should also not charge more for bottled water than shops. A never ending saga, but with consequences as Inox had one of its cinemas in Belagavi sealed up for selling bottled water over MRP. Navhindtimes – 22 May 2017
Outdoor cinema
Poland – The annual summer bed cinema season has been announced in Lodz. Unlike other such ventures, this one has an individual screen for each of the 50 beds, each big enough for three (!) people. The Transatlantic festival kicks off 13 June with two screenings per night of recent films. Gazette Wyborcza (PL) – 22 May 2017
Advertising
USA (NY)  – NCM is changing the name of its pre-show cinema advertising block as part of its TV upfront week. Gone is First Look; instead it will be called Noovie. Adweek – 17 May 2017
Finally
USA (TX) – A man is suing his date for ruining their film date because she kept using her phone throughout the film.
According to the Statesmen, 37-year-old Brandon Vezmar wants a $17.31 (£13.38) settlement, which was the price of the ticket to see Guardians of the Galaxy Vol. 2.
The director of the film joined the debate about the appropriateness of the lawsuit by joking that jail time would be more appropriate. Or maybe he wasn't joking. Jail would perhaps be a good deterrent. BBC – 20 May 2017

Latest posts by Patrick von Sychowski
(see all)