Constantin take-over try, Korean cine vote perks, Spain's €2.90 cinema feast, Reading share buy-back, Malaysian cinema bullish, MaCaO 25th anniversary, India fantasy figure expansion, Vox cine ad withdrawn, Pocono burglary redux, Scotland's free cinema for homeless.

Germany/Switzerland– A take-over attempt in underway of  Constantin Medien AG (CMAG). Dieter Hahn, Swiss-based investor and owner of FC Basel, is trying to acquire the Munich-based sports and film production conglomerate and has built up a 30% stake. If Hahn manages the takeover he might spin off or sell the film production units (hitmakers of "Fack ju Göhte"). CORRECTION: As of 2002 Cineplexx was sold off and is 100% owned by the Langhammer family and is thus NOT part of CMAG. Celluloid Junkie apologises for the mistake and confusion.  Manager Magazine (DE) – 9 May 2017
Korea (Republic of, South) – Presidential election this month in Korea and voters can show their stamped hands to get discounts at cinema chains.  At Megabox you can receive a movie discounts, and at Lotte Cinema you can receive a popcorn combo discount.
Spain – Fiesta del Cine starts this week in Spain, when you can see any film for 2,90 euro across 350 cinemas between 8-10 May. 4.3 million cinema visitors took advantage of the promotion last year, which is equivalent to 4% of annual attendance. Los40 (ES) – 7 May 2017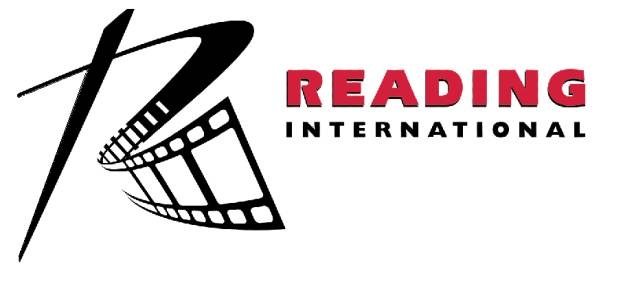 USA (CA) – Reading International will buy back USD $25 million worth of shares – 6.8% of the shares in the company. "Stock buyback programs are typically an indication that the company's management believes its shares are undervalued." The company had been fighting off a hostile take-over proposition by a Russian-based financier. Sports Perspective – 9 May 2017
Malaysia – PPB is bullish on cinema and its Golden Screen Cinemas is re-entering the Johor market in the south of the country with the opening of Paradigm JB with 16 screens. It thus looks like talks to sell GSC are off – for now at least. The Star – 9 May 2017
France – The independent cinema arthouse network MaCaO in Normandy celebrates its 25th anniversary of promoting accessible quality films. It encompasses 49 cinemas and 102 screens. Ouest France (FR – paywall) – 7 May 2017
India – A new company is promising 500 multiplexes across eastern India in the next two to three years. Indywood founder Sohan Roy is thus going to achieve a growth rate that has eluded PVR, Inox, Cinepolis India and other majors – or, more like, not. Outlook India – 7 May 2017
Advertising
U.A.E. – Vox has withdrawn an advert promoting its Tuesday 'buy one get one free' offer for cinema tickets. The 'bad habits' advert was criticised on social media, particularly by Emiratis, with people taking offence at some of the 'bad habits' portrayed. Watch it for yourself above. Gulf News – 7 May 2017
Law & Order
USA (PA) – This is the second time that the non-profit Pocono Cinema & Cultural Center has been burgled in six months. A donation box with USD $150 (approximately) was taken. Sad. Pocono Record – 8 May 2017
Finally
UK (Scotland) – A community cinema in Edinburgh has won praise for arranging free weekly screenings for homeless men and women. The Grassmarket Picturehouse is even atracting celebrity attention:
Among the celebrities who have made low-key visits to the cinema in Candlemaker Row, is Scots actor Brian Cox who watched a screening of 'A Brief Encounter', chatted with audience members afterwards and enjoyed a free coffee which is part of the experience.
The films are shown every Monday night at 7:30 at this community project cinema, which tends to show older films, as well as newer documentaries and arthouse films. Edinburgh News – 8 May 2017
UPDATE: The article was amended on 10 May 2017 to correct that the final stake in Cineplexx was sold to the Langhammer Family in 2002 and it is thus not part of CMAG.

Latest posts by Patrick von Sychowski
(see all)