China: Meteor cinema Norway: SF Kino Oslo UK: Bishop Auckland, Empire Ipswich & The Light Nottingham  Korea: Megabox Namchuncheon France: Les Sires du Faucigny & Mennecy India: PVR & Inox – two new cinemas each Refurbs: San Diego's Pacific and Reading, Munich's Arri, Ringwood campaign, Merlin Scotland +3 screens Closing: Adelaide's drive-in fire, New Delhi's Regal to shut, Giessener's Luxor gone and Cinéma Gaumont at the Place d'Ellon closes.
---
Sydney's super groovy Golden Age Cinema & Bar is the CJ + Vista's Cinema of the Month
---
China (P.R.) – It may only be April, but we may already have found the Cinema of the Year. This design-driven multiplex in a shopping mall in Guangzhou was conceptualised by Hong Kong's one plus partnership and looks simply stunning. The two-level cinema's design is inspired by shooting stars and falling meters, with the IMAX sign bursting out into the hallway, and different style wall decorations throughout. The company was previously responsible for the equally impressive pixel box cinema in Wuhan. Designboom – 29 March 2017
Norway – Details have been revealed about the 14-screen multiplex to be opened in Oslo's Storo by SF Kino (part of AMC's NCG) on 22 March 2018, after a slight delay. It will be Oslo's largest and with an Imax (a first for Norway). It will also leapfrog SF Kino/NCG ahead of Scandi rival Nordisk in Norway. Aftenposten (NO) – 24 March 2017
UK – Work on the planned cinema in Bishop Auckland Retail Park in St Helen Auckland is set to start this winter, after a short relay, and set to open before the end of 2018. No word on the operator. Northern Echo – 21 March 2017
UK – Empire Cinema opens its latest multiplex in Ipswich. The 14-screen cinema is only the second all-laser cinema in the UK – equipped with Barco projectors, a mix of Flagship Laser (1x 60L) and Smart Laser (11 x CLP models) – as well as Dolby Atmos sound. All screens also have luxury recliners. Ipswich Star – 1 April 2017
UK – The Light will be the operator of the new cinema in Intu Broadmarsh mall in Nottingham. The nine-screens cinema will be located in the shopping centre on a 25-year lease basis. Nottingham Post – 3 April 2017
Korea (Republic of, South) – Megabox opened its latest multiplex in Namchuncheon mall, with seven screens and 1,143 seats. AsiaToday (KR) – 16 March 2017
France – Six screen cinema approved for the eco district of Les Sires du Faucigny, but the 940-seat cinema will not open before some time in 2019. No operator named yet. ledauphine.com (FR) – 2 April 2017
France – Agreement signed for a three-screen cinema in Mennecy with 327 seats. It will be one of the first cinema to be equipped 100% with EclairColor. Work to start April-May with opening scheduled for September-October next year. Le Parisien (FR) – 30 April 2017
India – A new three-screen 868 seat cinema by Inox has opened in Baruch, with another five-screen 719-seat Inox cinema opening in Gandhinagar. Meanwhile PVR has opened its fourth multiplex in Pune with five screens, as well as its first ever multiplex in Ranchi, which means that PVR now has a presence in 50 cities across India.
Refurbs/Re-openings
USA (CA) – San Diego's former Pacific and Reading cinema is getting upgrade as part of a multi-million dollar redevelopment. The cinema was built in 1997 and the development is led by film producer and part-owner in the TCL Chinese Theatre Elie Samaha. Plans include:
Theatre Box: Eight screens on the second floor with 815 state-of-the-art seats, down from the original 15 screens with 2,906 seats. Seven luxury auditoriums would include food and drink service, ordered by iPads embedded at each seat — and, according to Samaha, cashmere blankets available to keep warm. Two of the theaters might be combined to create downtown's first Imax theater.
There will also be dining and retail and bar & grill. Icelandic architect Gulla Jonsdottir is responsible for the design. San Diego Tribune – 14 March 2017
Germany – The famous ARRI cinema in Munich is set for refurbishment and expansion to three screens in January 2018. Premium Entertainment München GmbH, which is responsible for the Astor Film Lounge amongst other cinemas will be in charge, though Arri retains ownership. Muenchen.de (DE) – 1 April 2017
UK – Campaigners have raised several thousand pounds to save the historic Bournemouth cinema in Ringwood. Bournemouth Echo – 3 April 2017
UK – Merlin cinemas wants to expand in Thurso from two to five screens. It is Merlin's only cinema in Scotland, which it took over when the previous operator went into administration in 2015. John O'Groat Journal – 2 April 2017
Closing
Australia – Adelaide's last drive in cinema was severely damaged in a "suspicious" fire. The owner of the Mainline Gepps Cross cinema has pledged to re-open it, even though costs are put at AUD $400,000 (USD $303,000). The Advertiser – 29 March 2017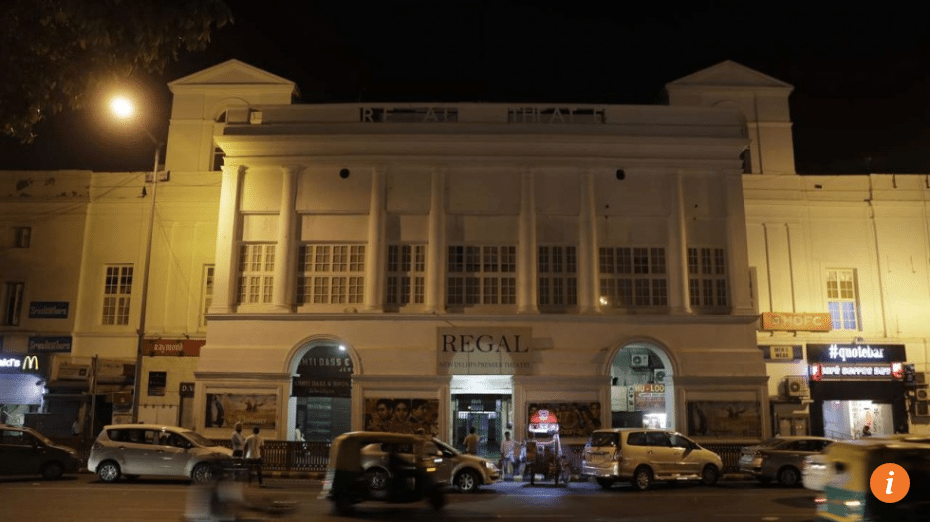 India – New Delhi's iconic Regal Cinema is closing after 85 years of operation. "India's first prime minister, Jawaharlal Nehru, and his daughter, Indira Gandhi, also used to watch movies there." It is set to be replaced by a multiplex. AP – 2 April 2017
Germany – Final farewell for the Luxor cinema in Giessener. The single-screen with 800 seats operated 1965 to 1985 but has been closed since and is now set to be demolished. The iconic sign has long been covered with the sign for a local baker. Giessener Allgemeine (DE) – 31 March 2017
France – It's the last picture show at the Cinéma Gaumont at the place d'Erlon. The building has existed since 1921 and over 20 million people have watched films in the seven-screen cinema. Operator Cinéma Opera will open an 11-screen multiplex, of which five will show art and experimental films, on the site at the end of 2018. France3 (FR) – 29 March 2017

Latest posts by Patrick von Sychowski
(see all)