AMC settles lawsuit, Everyman profits, Cineplex grows Rec Room, March is new BO April, VR tested at SXSW, Lorendal new head of SF Bio, MPA's Dodd skips CinemaCon, Beauty & Beast skips Malaysia, Kaufmann skips rehearsal for screen, Moscow cinema bomb scare, Korea cinema fire scare, Viet Kong up in flames, Reading earthquake damage, Indian anthem arrest, last Bollywood hand painter.
USA (KA) – AMC has restated its earnings after it settled a lawsuit for USD $7 million. AMC did not give any further details other than that it was "a lawsuit filed several years ago" that was still pending on 31 December 2016. But which one?
Class action lawsuits are not uncommon for large corporations and far from just being on the receiving end, AMC sued and won a lawsuit against the State of Texas about what it was allowed to include in non-taxable cost of goods sold. So don't expect this to be the last time you hear about AMC lawsuits. In a further move of legal 'spring clean' AMC also reached an agreement with NCM Inc. relating to its acquisition of Carmike. Press Release – 10 March 2017
UK – Everyman Media Group saw a 132% increase in full year earnings from EBITDA from GBP £1.7 million to GBP £4.0 million, while revenue grew 45% from GBP £20.3 million to GBP £29.6 million on the back of a 40% increase in admission to 1.7 million. At the same time the UK arthouse darling burnt through a lot of cash (down to GBP £1.5 million compared to GBP £9.1 million in its kitty a year ago) as it continued to grow, with six venues planned. To that end it has a new GBP £10 million debt facility with Barclays. Proactive Investor – 13 March 2017
Canada – The largest exhibitor north of the border is betting big on location-based non-film entertainment in its cinemas to decrease its dependance on Hollywood blockbusters. Cineplex is building four more of its Rec Rooms and has plans to expand to 10-15 centres, including smaller versions for its mid-size cinemas. The original 60,000 square feet Rec Room in its Edmonton multiplex earned a whopping CAN $5.06 million (USD $3.75 million) in its first four months. The facilities are powered by software from ticketing major Vista. Forbes – 8 March 2017
USA (CA) – Variety's Brent Lang offers an analysis/opinion piece about why March is the new April when it comes to the start of the 'box office summer', a concept which is becoming increasingly meaningless. Interesting observation that studios are making fewer films, with mid-budget films being main casualties, meaning the big apes and beasts of blockbusters need to be spread throughout the year. Variety – 12 March 2017
USA (TX) – Virtual reality (VR) will be a big talking point with plenty of demonstrations at the upcoming CinemaCon, including "THE MUMMY ZERO GRAVITY VR EXPERIENCE" SPONSORED BY IMAX (so good they had to put it all in CAPS), as well as other companys and demos. VR also put an appearance at the SXSW festival this past week, which the USA Today's tech correspondent tested. He was impressed but not bowled over. Let's hope it is better at CinemaCon. USA Today – 12 March 2017
People
Sweden – Marcus Lorendal has replaced Maria Skoglund as head of Sweden's largest cinema chain SF Bio, part of Nordic Cinema Group (NCG) that AMC is in the process of acquiring. Lorendal was previously CFO at NCG, while Skoglund departs after just over three years at the helm to "to pursue other opportunities outside of Nordic Cinema Group" though NCG has yet to update its management page where they are both still listed under their old posts. Press Release – 28 February 2017
USA (NV) – The head of the MPAA Chris Dodd will not be speaking at this year's CinemaCon. This bombshell was dropped with the cursory explanation "scheduling conflicts" will keep him from attending the collective cinema exhibition business in Las Vegas in two weeks. As far as anyone can remember, his predecessors Dan Glickman and Jack Valenti never missed CinemaCon/ShoWest. Is it Trump? Is it China? Is it aliens? THR – 13 March 2017
Censorship
Malaysia – Disney's new "Beauty and the Beast" will not be released in Malaysia, despite being approved by censors after the much ballyhood 'gay moment' was snipped out. Disney are quoted as saying that the film had been withdrawn for an "internal review". Refunds are being offered to patrons who had already bought tickets. Seattle PI – 13 March 2017
Event Cinema
USA (NY) – Is event cinema making opera stars lazy and less likely to appear on stage, except when there is a recording taking place? We only ask because a paragraph in a NY Times piece on frequent no-show Jonas Kaufmann caught our eye.
Mr. Kaufmann said that he told the Met that he was willing to sing four performances of "Tosca" next season — which would have meant skipping the rehearsal period and the New Year's Eve gala premiere but would have allowed him to appear in a worldwide Live in HD cinema transmission.
More interestingly, do opera stars get paid more for HD appearances?  New York Times – 8 March 2017
Health & Safety
Russia CIS – A bomb threat lead to the evacuation of the Solovei cinema in Moscow, with 1,400 guests having to leave the cinema. Sputnik News – 11 March 2017
Korea (Republic of, South) – A fire in an abandoned three-storey underground warehouse led to the evacuation of 350 cinema goers in a multiplex located in the building's 7th and 8th floor. The mixed-use building is located in Masan, Hwang-Ku, Gyeongsangnam-do. Nobody was injured and the fire department put out the fire. Kyungnam News (KR) – 12 March 2017
Vietnam – The premiere of "Kong: Skull Island" had a little more pyrotechnics than planned when a giant replica of King Kong caught fire and went up in a blaze. At the event in Ho Chi Minh City (formerly Saigon) the fire dance apparently led to the model catching fire, though nobody was injured. "It was better than watching a 3D movie," Facebook user called Hoang Quoc Hiep joked. Yahoo – 10 March 2017
New Zealand – More details about the extent of the earthquake damage to the Reading Cinema Courtenay Central multiplex. Pressreader – 11 March 2017
Law & Order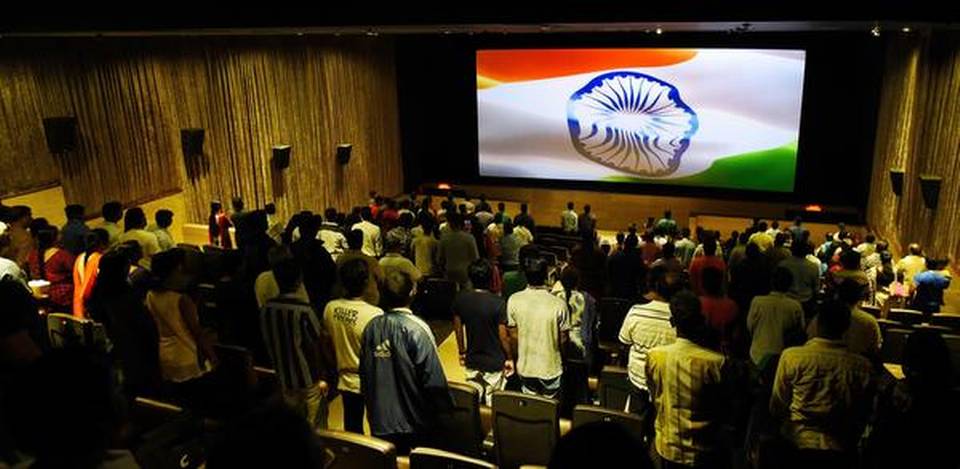 India – Two cinema patrons were arrested for not standing up during the national anthem before the film. The incident took place at a multiplex in Kachiguda last weekend. All it took was a phonecall to the police from a 'vigilante' at the cinema. Though not required, when the national anthem is played as part of a film's plot many "now stand up out of compulsion and fear. " Times of India – 14 May 2017
Finally
A review and appreciation (in German) of the film "Original Copy" about Sheik Rehman, the last painter of movie posters and billboards in Mumbai. He doesn't consider himself an 'artist' and he has a sisyphysian task in that each week his previous work gets painted over with a new film. Der Tagesspiegel (DE) – 9 March 2017

Latest posts by Patrick von Sychowski
(see all)