"La La Land" can't save Spring Festival BO, January BO up but fraud returns, Nomura analyst bullish (again), pessimism about Tier 2&3 cities, Wanda's Shimao deal shrinks as January smiles, Jinyi and Imax to launch VR halls, summer season out of favour, movie ticket revenue breakdown, ticket platforms enter film production, interviews with Ivy Zhong and Yao Qinrong about cinema and private cinema markets in China, Douban scores underline quality decrease, 'stretched figures' for "Kung Fu Yoga", Easter Eggs in Chinese films and cinemas, Huangzhong drive-in cinema.
---
"La La Land" got couples into cinemas for Valentine's Day in China, with the total box office for the weekend coming to CNY 384 million (USD $55.9 million), but beaten by hold-overs from the Spring Festival/Lunar New Year. Yet the biggest Hollywood winner that weekend was "xXx The Return of Xander Cage" which earned over USD $102 million in its first six days of release in China, this earning it this year's "Warcraft" achievement award. Confirms Paramount as Chinese companies preferred entry point into the club of Hollywood studios. Overall, however, there was a drop of 40% on them same period last year. Worrying sign. Mtime – 15 February 2017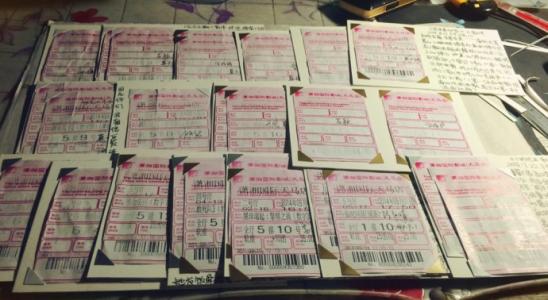 While box office in China in January was up 20%, there are troubling signs that the numbers reflected a skewed reality. Much of this was due to the returns of ticket subsidies, as well as including service fee in BO taking. But there are sign that significant box office fraud has made a return (did it ever go away?), with people who bought tickets through platforms like Cat's Eye discovering that the same seat had been sold by the cinema with paper tickets. On a positive note, Tier 3 & 4 cities contributed noticeably more to the BO this Chinese New Year, possibly because of workers in larger cities returning tot heir families for the holiday and visiting new cinemas. CCStock – 4 February 2017
Despite the flop that was the 2016 box office in China, predictions are already made that 2017 will be a robust year. Richard Huang from Nomura blames a  "lack of quality movies" released last year for the flat growth but is bullish on this year:
With a much stronger film pipeline in 2017, we believe there will be a strong rebound in box office growth to 25 percent, compared to 4 percent in 2016. (That) has already started to play out, with January 2017 box office growth recovering to 26 percent.
This is the same analyst who predicted that China will be the world's largest cinema market by 2017 just ten months ago. Huang seems to have forgotten that prediction. CNBC – 13 February 2017
Sometimes we are accused of doom mongering in our coverage of the Chinese cinema market. But what we publish is nothing compared to some of the apocryphal things being written in Chinese-language media on the Mainland. Here is a (Google) translated example:
The rapid growth of the theater is not necessarily a good thing, in the next two to three years is likely to cause local surplus. This surplus is terrible, because the city's population is small, once there is excess, no more power back.
It goes on to point out that in Tier 2 and 3 cities cinema has not become a natural lifestyle choice for young people as it has in Tier 1 cities. Sohu – 4 February 2017
When Wanda acquired Shimao cinemas in 2015 it paid around CNY 1 billion. (USD $145 million) However, a significant portion of this was with Wanda shares that had a lock-in period. With Wanda shares having gone down (along with much of the rest of China's media industry) the valuation of the purchase is now closer to CNY 725 million (USD $105 million), making for more 'rational' earnings/valuation calculation. However, the premium is still 800%. 36KR – 16 February 2017
Despite this Wanda had a good January on a number of fronts:
In January 2017, the company achieved box office 830 million yuan [USD $121 million], an increase of 23.3%, viewing the number of 1,925.1 million, an increase of 16.2%. As of January 31, 2017, the company has opened theaters 404, 3,573 screen.
And then there's the global acquisitions too. Sina Finance – 13 February 2017
Jinyi Film and IMAX will launch China's first IMAX VR Experience Center. "The center is expected to open to the public after a few months, will provide visitors with immersive, multi-dimensional virtual reality experience, including entertainment content and gaming experience." Imax already has VR centres in Los Angeles and Machester, UK, with more planned. The two companies signed a deal in May 2016 for 40 Imax screen instalations, which has since been expanded to 60.  Sina Finance – 15 February 2017
Summer season may no longer be the preferred time to release blockbusters in China. Most of the big films have announced release dates targeting the Tomb-sweeping festival, the International Worker's Day or the National Day Golden Week in October. This could be good news for Hollywood films like Paramount's "Transformers 5" which get less competition. Ent Group – 12 February 2017
Great article from CFI's Jonathan Papish on how revenue of a cinema ticket for a local films is divided in China. Read it – and then subscribe to China Film Insider, or miss great analysis like why the "record" Chinese New Year box office has a strong 'foam' flavour about it. CFI – 15 February 2017
Mobile phone piracy is becoming a major problems for new Chinese films. Cinemas are using solutions by USC and Cinemeccanica to trace and prevent comcording wherever possible in a technology arms race with would-be pirates. People's Daily – 5 February 2017
Chinese online ticketing platforms are moving into film production. The likes of Maoyan and Taopiaopiao are expanding into the co-production and co-distribution of feature films, with Maoyan having back the likes of last years controversial  "I Am Not Madame Bovary" – which proved a loss making effort – and the hit "Journey to the West: Conquering the Demons". With the crash in the second half of last year for the Chinese cinema market, diversifying is becoming paramount for China's cinema operators and vendors. Toutiaomovie – 14 FEbruary 2016
THR's Patrick Brzeski has a good interview with industry veteran Ivy Zhong, who provides great insights into the changing Chinese cinema market, the box office "slowdown", film quotas and particularly the importance of female movie goers. THR – 11 February 2017
Another interview, this one about private cinemas (micro theatres) in China, with CEO Mr. Yao Qinrong. He feels that 2017 could be a "golden year" for this mushrooming out-of-home cinema consumption market, if it can overcome its IP copyright and other issues, due to surging demand from the 80 and 90 Generation. China News – 13 February 2017
The Economist has a good read (as always) on the war waged on Chinese film critics. Yet analysis of films reviewed on the Douban site shows that between January 2000 and December 2016 average ratings have declined steadily for domestic films, which backs up the consensus that film quality has deteriorated. The Economist – 9 February 2017
Questions are being asked about the "stretched figures" of the box office takings of Jackie Chan's "Kung Fu Yoga". Asia Times – 7 February 2017
'Easter Eggs' have started appearing at the end of Chinese films, taking their cue from the likes of Disney's Marvel. But in a long article explaining the phenomenon in detail, a survey of local cinemas finds that not all of them play the film until the last credits have rolled for people to see the bonus scene. China News – 16 February 2017
Huangzhong luxury drive-in cinema. Not one but three screens. China won't overtake the number of US drive-in screens, but it is going for a higher order of luxury. Changjiang Daily – 10 February 2017

Latest posts by Patrick von Sychowski
(see all)