50 Shades 'ban', Picturehouse strike (DTDC too), US cinema shares down, AMC to sell Manchester multiplex, Skylight outdoor cinema grows, Choovie movie price fixer app, "Trainspotting 2" fight in Scottish cinema and beardie bloke blocked, new Indian cinema fire and old conviction, coconut water instead of Coke and Odeon Bournemouth fan memorabilia.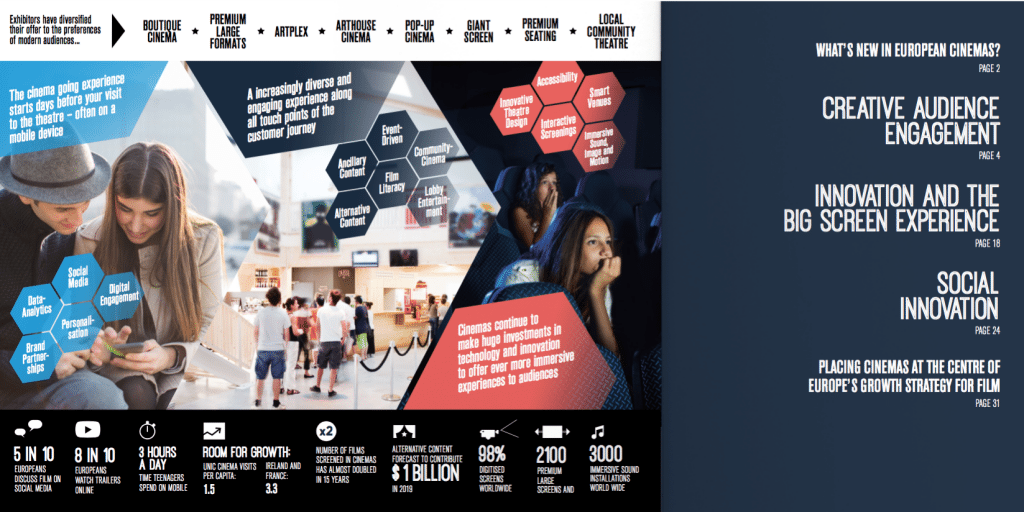 Ireland (Republic) – In a clever publicity stunt, the Diamond Cinema in Navan has 'banned' unaccompanied men from screenings of "Fifty Shades Darker". The recorded message says:
If you're looking to go to Fifty Shades Darker and you're bringing your boyfriend, you better keep lots of space between you. It's on an 18 cert and I must stress that single men or married men on their own, any unaccompanied males will not be allowed in.
Needless to say this proved catnip for the tabloids. The man who records the message for the cinema is quoted as saying, "The film is basically porn for women, going on what the distributors are describing to us." Smart move to counter reviews like this one from Toronto Sun that branded the film: "Very, very, very, very, very, very, very, very, very, very, very, very, very, very, very, very, very, boring." Let's see if it leads to another outbreak of women behaving more badly at screenings as it did for the last film. IBT – 11 February 2017
UK – Workers at four Picturehouse cinemas have walked out on strike. This is the largest cinema strike in UK history and follows two years of bitter dispute about London Living Wage (GBP £9.75 per hour) demands by staff affiliated with Becto union. Cineworld-owned Picturehouse faced a PR disaster over strikes at the Brixton Ritzy and may have led to founder and former head of Picturehouse Lyn Goleby stepping down. Let's see if her replacement Renana Teperberg is more amenable to these demands. Socialist Worker – 11 February 2017
USA (CA) – Meanwhile in California there was a strike by workers at Deluxe Technicolor Digital Cinema. No dark screen due to un-issued KDMs as far as we know. Deadline – 2 February 2017
USA – Earnings reports for several major US cinema companies coming up. First up is Regal (revenue USD $812.6 million – down 4.2% year-on-year), with National CineMedia and others following later this month. Expect to hear a lot about the impact of re-seating in the calls with investors. Meanwhile Motley Fool asks 'Is it Time to Bet Against IMAX, AMC, Regal, and National CineMedia?' based the Credit Suisse's downgrades. Motley Fool – 1 February 2017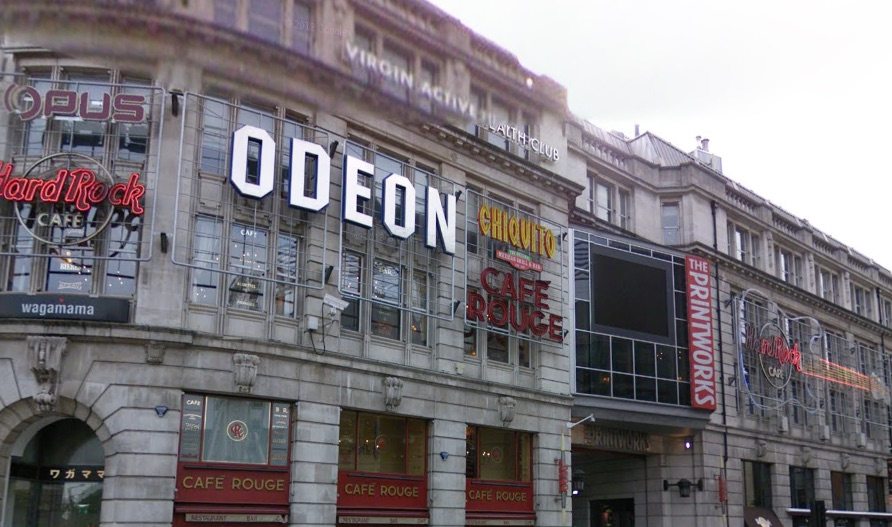 UK – AMC has offered to sell either the 16-screen AMC Great Northern Warehouse or the 20-screen Odeon Printworks multiplex cinemas in Manchester city centre to win approval for the acquisition of Odeon & UCI by competition authorities. Will be interesting to see who would buy either, but Vue must be feeling sore after losing out on Nordic Cinema Group (allegedly), so spot them first in line if you will. Insider Media – 3 February 2017
Outdoor screenings
UK – Skylight Cinema is planning to increase the number of outdoor screenings in Cornwall. The company aims to "put on outdoor cinema events all over Cornwall which exceed expectations and are different every time". The company is also doing pop-up drive-in screenings during the winter. Cornwall Live – 6 February 2017
Technology
Australia – An app has launched that allows customers in Australia to get demand-based ticket pricing. Melbourne-based Choovio will launch end of March and has signed up over 100 screens in Victoria, NSW and ACT, including cinema chain Dendy. Customers can fix a price at for example AUD $10 (USD $7.65) and if they are flexible on time and venue the app will match them with a screening. Mumbrella – 7 February 2017
Law & Order
UK (Scotland) – A man was reportedly injured at a fight that broke out in an Aberdeen cinema during the screening of "T2 – Trainspotting". Belmont Filmhouse called the police, but the man had left before they arrived. There was also a fight in Dorchester's Odeon connected to the same film. (Was Begbie behind these attacks?) Evening Express – 11 February 2017
UK (Scotland) – Meanwhile a 34-year old man with a "full viking beard" was turned away from a screening of "T2 – Trainspotting" for not having ID to verify his age at the Mareel cinema in Lerwick, Shetland – but was served a pint of beer in the cinema bar. The Herald – 11 February 2017
Health & Safety
India – The oldest single-screen cinema in Ranchi that was being re-developed into a multi-screen cinema was gutted by fire. Sujata Cinema was completely destroyed after a spark from an electric circuit sparked the blaze.  Nobody was injured. The Telegraph – 11 February 2017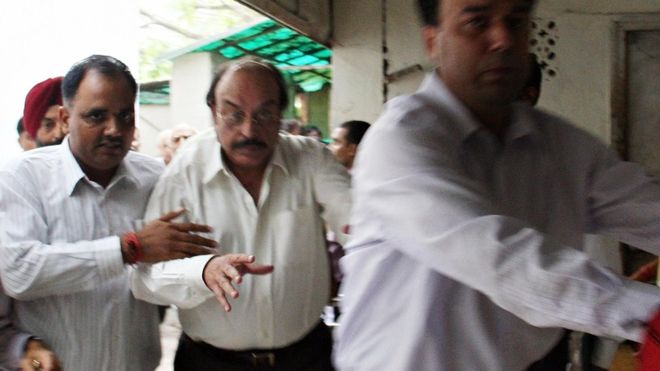 India – The owner of the Delhi cinema where 59 people lost their lives in a fire has been sentenced to one year in jail. The fire in the Uphaar hall also injured over 100 people when it broke out on 13 June 1997. Gopal Ansal and his brother had previously been ordered to pay INR 300 million (USD $4 million) in damages for death due to negligence. The sentence is seen as "lenient" and is being appealed. BBC – 9 February 2017
Concessions/F&B
India – A right-wing politician is suggesting that instead of fizzy sugared drinks cinemas in the South Indian state of Karnataka should sell coconut water to support local farmers. "Mr. Pranesh said the Tamil Nadu government had recently banned sale of aerated beverages in multiplexes and replaced it with tender coconut water." The Hindu – 7 February 2017
Finally
UK – Odeon's new flagship multiplex in Bournemouth opened this past weekend (more on this tomorrow in the Cinema Property Update), but this also meant the closing of Odeon's old cinema in town. One loyal cinema fan has been to it to see no less than 167 films over its (and her) lifetime. A bittersweet farewell as "La La Land" is the last film 34-year old Liana Copland sees on the big screen. Fitting that the film features the closing of a cinema. Bournemouth Echo – 9 February 2017

Latest posts by Patrick von Sychowski
(see all)