Cinepolis in popcorn stand-off over Trump, cinema shares fall, CGV sees overseas growth, over-45 audience grows in Korea, Goleby buys out Picturehouse Entertainment, Reading fight continues, Switzerland's 5 Franc cinema week permanent, Greta comes to Switzerland and Alamo Lego Batman Don't Talk PSA. 
Mexico – Cinemas are getting dragged into President Trump's Mexican stand off, with the head of Cinepolis threatening to switch popcorn suppliers from US to Argentina. Cinepolis buys around USD $10 million worth of popping corn from farms in Kansas, Missouri and Iowa. The fall in the peso has also contributed to Cinepolis re-evaluating which countries it sources products from. In addition to popcorn, Cinepolis spends USD $40million a year on goods from the US, including cinema screens, digital projectors and even USD $6.5 million of cheese from Wisconsin for its Nachos. The Guardian – 6 February 2017
USA (NY) – After the rally that cinema company shares experiences following AMC's buying spree, investors now seem to be cooling on cinema stocks. Credit Suisse has downgraded the following stocks:
Shares have fallen recently. Seeking Alpha – 1 February 2017
Korea (Republic of, South) – CJ CGV's earnings form its overseas operations – which includes both cinemas and businesses such as 4DX – improved significantly in 2016. 4DX is now in 44 countries, with audiences up by 20% and sales up 25%. There will be 600 4DX cinemas by the end of 2017, following expanded deals with Wanda, Regal, Cineplex and others. CGV's market share in China rose from 2.4% to 3.4% and there is great hopes pinned to its Turkish acquisition. ChosunBiz (KR) – 3 February 2017
Korea (Republic of, South) – CGV Research Centre has published its annual "2016 Movie Market Review" that finds that its over-45 audience is steadily growing. In 2007 it was 5.3%, in 2012 it was 12.3% and last year it was 20.3%. Older people go to the cinema on average 5.05 ties per year, compared to CGV average of 4.7 times. Last year 58,000 CGV audience members watched the same film three times or more. SBS News (KR) – 8 February 2017
UK – Picturehouse's former MD Lyn Goleby has acquired the Cineworld-owned exhibitor's distribution business, including members of its team. The company owns distribution right to art-house films such as "Elle", but will move away from event cinema, though Picturehouse cinemas will continue to show live events. ScreenDaily – 6 February 2017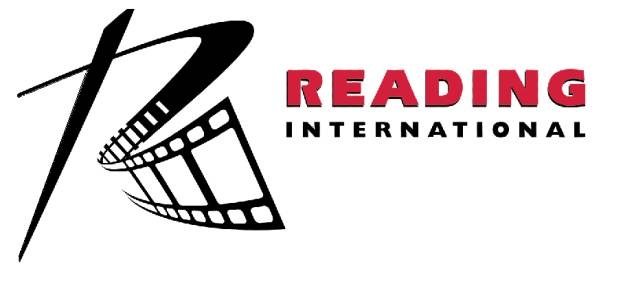 USA (NY) – The fight for Reading cinemas continues with media mogul Paul Heth (chair of Russias Karo Film Holdings), who leads the Patton Vision consortium, which increased its offer from USD $17 to $18.50 in December, valuing Reading at USD $436 million. Reading's board appears reluctant to engage with Heth, much to his frustration. The Street – 1 February 2017
Switzerland – The annual discount cinema week is going permanent, with the first week in September as the time when you can see any film in 250 cinemas across Switzerland and Lichtenstein for just CHF 5 (USD $4.98). Last year the festival (sponsored by Allianz bank) attracted 210,000 spectators. Similar events take place in France and Spain, though there negotiations with distributors keeps the date flexible to avoid taking place during a blockbuster release. FM1Today (DE) – 9 February 2017
Access
Switzerland – The smartphone app Greta that provides audio description for visually impaired cinema patrons has now also launched in Switzerland. It launched in Germany in 2014 and has been a great success. Tribune de Geneve (FR) – 9 February 2017
Finally
USA (TX) – With the "LEGO Batman" movie out this weekend, Alamo Drafthouse has a new PSA, which was the winner of their 'Brick Stop Motion Don't Talk' competition. We love it. Youtube
Patrick was a Senior Analyst at Screen Digest, went on to launch the digital cinema operations of Unique and Deluxe Europe, then digitised Bollywood at Adlabs/RMW, and now writes, consults and appears on panels about cinema all over the world.
Latest posts by Patrick von Sychowski (see all)