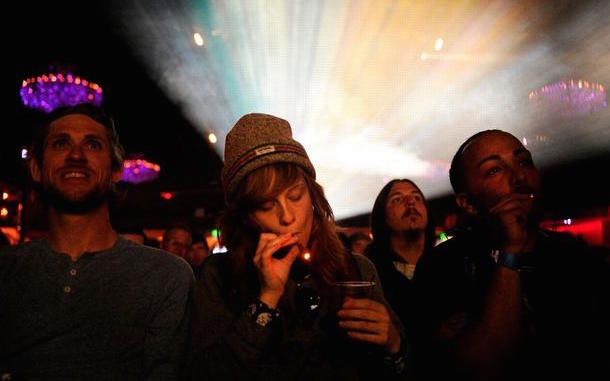 Weed-related stabbing in Dutch cinema, exhibitor shares up in US, INOX said to be top bidder for SRS even as Q3 profits fall, bed cinema in Japan, Lincoln's ban on multiplexes stays, "La La Land" in EclairColor, fire in cinema that was cannabis farm, "word's oldest cinema" celebrates  109th birthday.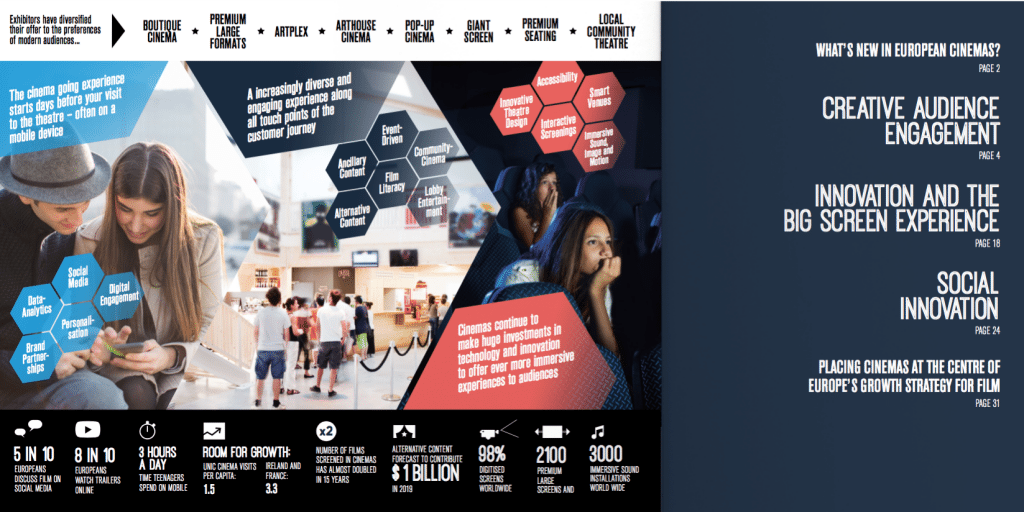 The Netherlands – Cinema patron stabs women in arm after he'd been outside smoking a joint. Yes, it could only be a cinema in Holland, where a 20-year old woman was watching comedy ""Why Him" in the Pathe Spuimarkt in The Hague. The 23-year old man next to her had a momentary freak-out and stabbed her in the arm with a screwdriver. The man was arrested and everyone in the cinema was given a free snack/drink and voucher to see the film again. Reefer madness! (picture above is from Pot Palladium cinema in Denver – NOT related to the Dutch cinema in question) NLtimes – 23 January 2017
USA – AMC's acquisition of Nordic Cinema Group has provided a boost not just to the share price of AMC but its rivals as well:
Cinemark Holdings (CNK +1.7%), Regal Entertainment (RGC +1.5%), Eros International (EROS +2.6%), Marcus Corp (MCS +1.1%) and Reading International (RDI +0.4%) are all higher off the renewed focus on the sector. IMAX (IMAX +2%) is also making gains.
Good news if it puts long-term investor confidence in the cinema business. Seeking Alpha – 24 January 2017
India – Inox has emerged as the top bidder for SRS Cinemas with a bid said to be INR 2.25 billion (USD $33 million), with Kinepolis India also said to be interested. SRS operates 62 screens in 22 cities. PVR is prevented from bidding as it already controls a significant number of screens in the Delhi area following the DT Cinemas acquisition. Live mint – 25 January 2017
India – But profits at Inox fell 78% in FY Q3 to INR 37.5 million (USD $550,000). Income was virtually flat at INR 2.98 billion (USD $43.7 million) but expenses were up 8.87% compared to the same quarter last year. India was hit by demonetisation and a slate of underperforming films (with the exception of "Dangal") in the last quarter of 2016. Moneycontrol – 24 January 2017
Japan – How should cinemas attract customers back? In addition to Imax and event cinema Japan sees two paths, one of which is improved dining options, such as those offered in United Cinema Canal City 13 in Fukuoka. There is a 'casual' seat at ¥2,800 (USD $24.60) with a ¥1,000 (USD $8.79) F&B voucher, or luxury recliner for ¥3,800 (USD $33.42) with a ¥1,500 (USD $13.19) F&B voucher. Secondly there is the Box Premium at Saitama's New Tokorozawa Let's Cine Park, which offers a 90cm high, 190cm wide and 185 cm long bed lounger for a family of up to four (adults and kids) for ¥4,000 (USD $35.17). Excite (JP) – 24 January 2017
USA (NE) – Lincoln is keepings it unique protection that bans large out-of-town multiplexes to protect local (Marcus) theatres in a 4-3 vote. It had been proposed that the restriction would be allowed to lapse in 2022. The 14-screen Grand Cinema was built in downtown Lincoln with the help of USD $3.25 million in subsidies. Locals express strong opinions in the comments field. Lincoln Journal Star – 23 January 2017
Technology
France – The first Hollywood film to be screened using the EclairColor extended dynamic range system will be none other than multiple-Oscar nominee "La La Land". While several French films have been released this way, this represents a widening of the offering. The Lionsgate title is distributed by SND – M6 in France and will be shown in two cinemas in Paris and two outside. Nine more French/global titles were also announced. Press Release – 23 January 2017
Health & Safety
UK – A fire broke out in the former Galaxy cinema in Nottingham's Eaton. The cinema closed in 2012 and shortly afterwards it was discovered to have a huge cannabis farm inside. (More cinema reefer madness!) Nottingham Post – 25 January 2017
Finally
Poland – The cinema that claims to be the oldest operating one in the world held an open day this past week for its 109th birthday. The kids visiting Kino Pionier have probably never seen a film projected with 35mm.Think about that. GS24.pl (PL) – 24 January 

Latest posts by Patrick von Sychowski
(see all)