Pay-it-forward cinema; Reading offer increased to $436m; Bollywood back in Pakistani cinemas; French cinema attendance up; EuropaCorp multiplex sale completed; Majestic cinema sold; CGV goes VR; cheap Indian booking app; one-take live event cinema; "Late Shift" interactive cinema; Vue recliners reviewed; Cineworld audiences love 4DX; juvenile delinquents run riot in Kinepolis; 2016 trailer mashup.  
---
Read what cinemas can learn about innovative design from Pret, brought to you by CJ + COKE
---
UK (Scotland) – The Cameo Cinema in Edinburgh has launched a pay-it-forward scheme in time for Christmas. Customers are offered a chance to buy an extra ticket that will be donated to the Edinburgh Food Project, which will pass them on to food banks together with food parcels for the holiday. "Cinema is a communal, enriching experience and people who are hard up shouldn't have to miss out," Neil Hepburn, marketing manager at the Cameo is quoted as saying. "With the increased gentrification of the cinema we want to ensure it is open to all. Everyone is welcome at the Cameo." Edinburgh News – 12 December 2016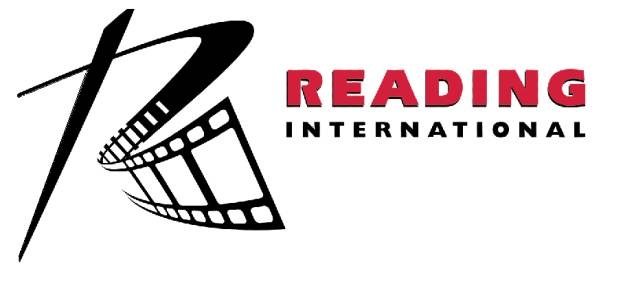 USA (CA) – Patton Vision's Paul Heth  has sent an open letter to the CEO of Reading International about the rejected offer to acquire Reading Cinemas at USD $17 per share. He now increases the offer to USD $18.50 per share, echoing AMC's increased offer that sealed the deal for Carmike. This is a USD $436 million all-cash offer for 100% of A and B shares, representing a premium of 47.9% and 45.2%, respectively. Perhaps at least now Ms Cotter will agree to meet Mr Heth to talk. Press release – 19 December 2016
Pakistan – Cinemas in Pakistan have resumed screening Indian films, ending the self-imposed ban that started in late September. Bollywood films dominate Pakistani cinemas (making up 75% of BO revenue), so prolonging the suspension would have been financial suicide. India banned Pakistani actors from appearing in their films in retaliation. Economic Times – 18 December 2016
France: 2016 looks set to be a record year for cinema attendance in France with 210 million tickets sold (the French consider it vulgar to measure cinema success in terms of box office takings). French comedies ("Tuche 2" and "Brice 3") and Hollywood blockbusters (anything by Disney) helped. The recent record was 2011 when 217.2 million tickets were sold, though compared to 1957 when 411 million entries were recorded, it is not even close to the all-time record. Spanish films also did well, taking over €100 million at the box office and capturing a fifth of the Spanish cinema market. Europe1 – 19 December 2016
France – Cinémas Gaumont Pathé has completed the acquisition of the EuropaCorp multiplex business, consisting of two flagship cinema in Tremblay-en-France (near Paris's Charles de Gaulles Airport) and one in Marseilles. The price is said to be €21 million. BFM has the troubled history of the ambitious effort of Luc Besson to crack the French cinema market. Variety – 16 December 2016
France – UGC and Marie-Laure Couderc have acquired the cinema Majestic de Meaux, which previously belonged to Jean-François Edeline, who also happens to be the uncle of Marie-Laure Couderc. The price and terms of the deal were not disclosed. In addition to the seven-screen cinema, which will now be operated by UGC, the previous owned ceded the running of two further properties in Versailles (Yvelines). Renovations plans are being discussed. Le Parisien (FR) – 16 December 2016
Technology
Korea (Republic of, South) – CGV has jumped on the virtual reality (VR) cinemas bandwagon with the opening of the CGV VR Park in  Youngdeungpo in co-operation with Barunson and NR Studio. For KRW 15,000 (USD $12.67) people will be able to experience tie-ins to films such as "Star Wars" and "Assassins's Creed". SEDaily – 19 December 2016
India – A cinema operator in Indian state of Kannada has launched a smartphone cinema booking and payment app. India already has lots of payment platforms such as BookMyShow, but K.V. Chandrashekar (former president of the Kannada Film Chamber of Commerce and operator of several single-screen cinemas) says such platforms typically charge INR 35 (USD $0.51) per transaction, compared to INR 5 (USD $).07) for his app. Single screens in India have suffered from the recent demonetisation. The Telegraph – 17 December 2017
Event Cinema
UK – Actor Woody Harrelson's debut feature as a director will be a single-take film that will stream in real time to cinemas. "Lost in London" will screen to over 500 as it is being shot."No one's ever shot a movie and live-broadcast it in cinemas at the same time. No one's ever been that stupid, until now," Harrelson is quoted as saying. The 100-minute shoot/screening will take place on 20 January, starting 02:00 (2am) GMT/London time; US at 21:00 EST and 18:00 PST by Fathom Events. Entertainment Weekly – 15 December 2016
France – In yet another attempt at "interactive cinema" the choose-your-adventure film "Late Shift" will screen in March 2017. Using the app CtrlMovie members of the audience will be able to use their smartphones to pick the course of action at several forks in the plot point. This has been tried already 24 years ago. This long review raises some very interesting points, such as the negativity of feelings when your choice is in the minority. Numerama (FR) – 19 December 2016
Seating
UK – A review of Vue's new recliners in its Staines cinema as part of its VIP experience. "Ok, so it's not the same as watching TV in the comfort of your own home… it's 10 times better." It costs GBP £5 extra, but "If there's a long film you fancy watching at the cinema, treat yourself and upgrade to the recliner, it's definitely worth it." Get Surrey – 19 December 2016
UK – 4DX has been  big success for Cineworld in the Midlands, we are told. "Paul Millington, General Manager at Cineworld Birmingham Broad Street, comments: "Just under 7,000 people have come through our doors to experience 4DX at Cineworld Birmingham Broad Street. "Having shown 131 4DX screenings to date, we have been absolutely thrilled with the response." That would work out to around 53.5 attendances on average per screening. Express and Star – 15 December 2016
Law & Order
France – Three juveniles ran riot in Kinepolis Mulhouse and stole sweets, before taking comp tickets and proceeding to cause damage to a seven meter screen. The boys aged 13 and 14 were apprehended by police and will appear in juvenile court in February. 20minute (FR) – 14 December 2016
Finally
With the end of the year approaching, it is time for a reflection of the films that unspooled on cinema screens in 2016. This Movie Trailer Mashup comes courtesy of Sleepy Skunk.

Latest posts by Patrick von Sychowski
(see all)