China screens overtake US, Reading suitor revealed, MM2 buys in Malaysia, Ymagis controls DSat, Indian cinema rupee woes, Empire debt-free, Warner joins German ticketing platform, Imax VR funding, Europa Cinema awards, ideal viewing position in cinema, Qube Wire launched, Arclight & Meyer sound, Cinemark, Xscape and Consolidated openings, chapel cinema, "Billy Lynn" post-mortem.
---

Follow Celluloid Junkie on FACEBOOK for NEWS and UPDATES.
---
China (P.R.) – Despite the slowing box office, China is set to overtake the US this week as the country with the most cinema screens. The research from IHS Markit found that, "[a]t the end of September, China had 39,194 cinema screens, with just over 7,500 new cinema screens added in the first nine months of the year, compared with an estimated 40,475 in the U.S., according to the report." As for box office, that has now been pushed back from 2017 to 2019 as the year China will also overtake US on this metric. Wall Street Journal (paywall) – 14 November 2016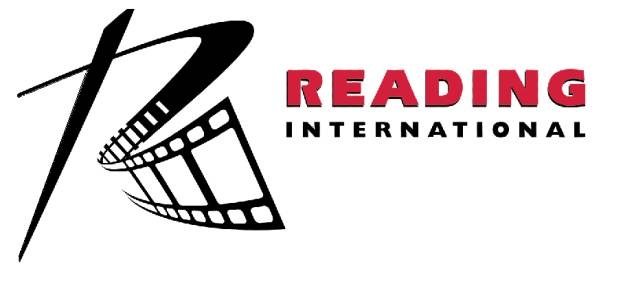 USA (CA) – The mystery bidder for Reading International (RDI), whose USD $400 million proposed acquisition was turned down, has been revealed as Paul Heth, an American who heads Russian group Karo Film Holdings. Heth's consortium included Patton Vision, TPG Capital and Santo Domingo Group. The Street – 11 October 2016
Singpore – Film producer MM2 Entertainment is acquiring 13 cinemas in neighbouring Malaysia from Lotus Five Star Cinemas, making it the country's fourth largest exhibitor. Lotus has 23 cinemas, with MM2 having the option to buy a further two. MM2 previously acquired cinemas from Cathay Cineplexes and from Mega Cinemas. Price is RM98 million (USD $23.2 million), with further performance bonus of RM 118 million (USD $27.9 million). Variety – 10 November 2016
France – Ymagis has acquired the outstanding 50.2% stake in DSAT Cinema from Eutelsat, making it wholly owned by Ymagis. The minority stake was previously owned by dcinex, which Ymagis acquired. DSAT Cinema reported €3.9 million revenue in the 2015-2016 fiscal year that ended 30 June 2016, mostly from DCP and live events delivery. Press Release – 2 November 2016
India – Cinemas are suffering because of the withdrawing of the INR 500 and INR 1,000 notes in an anti-corruption drive that has led to long lines at banks and empty ATMs. A shortage of INR 100 notes means people with new INR 2,000 notes cannot get change. Only 50% of tickets in Indian multiplexes are sold via online booking, debit and credit card payment. General unhappiness and shortage of money even to buy food has seen BO take a major hit in India. Single screen cinemas appear worse hit than multiplexes, with PVR suspending the 'convenience' fee (i.e. extra charge for online booking) for four weeks. Times of India – 14 November 2016
India – Third-biggest multiplex operator Carnival is in discussions withh Edelweiss Alternative Asset Advisors Ltd to raise USD $70 million to re-finance debt and fund expansions. DealStreetAsia – 10 November 2016
Ireland (Republic of) – Empire Cinemas is now debt-free, thanks to selling five sites to Cineworld. The Times (paywall) – 13 November 2016
Germany – Warner Bros has joined the internet ticketing platform DeinKinoticket. The platform is owned and sells tickets for the largest German exhibitors -Kinoketten Cinemaxx, Cineplex, CineStar, Kinopolis and UCI. Hollywood studios such as Disney have started to invest in ticketing platforms like Atom tickets to better control the data and user information. Blickpunkt: Film (DE – paywall) – 7 November 2016
Canada – Imax has raised USD $50 million to fund the production of virtual reality (VR) content for a slate of at least 25 productions. They will complement films released in Imax screens with attached VR venues. The move thus echoes Barco's push to create films and Hollywood releases that feature three-screen Escape footage. Screen Daily – 10 November 2016
Germany – Three cinemas have been named winners by Europa Cinemas. Entrepreneur of the Year is Pedro Borges of Cinema Ideal in Lisbon, Portugal. The Best Programming award went to Kino Europa in Zagreb, Croatia. The Best Young Audience Activities award went to Moviemento and City Kino in Linz, Austria. Screen Daily – 8 November 2016
Ireland – What is the optimal location to sit and watch a film in cinemas? This diagram has been doing the rounds on social media – and it is actually correct. Though this is for picture and does not take into consideration audio. Entertainment.ie – 13 November 2016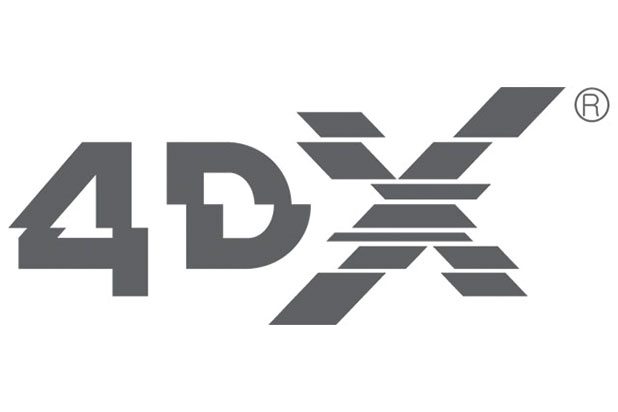 Korea (Republic of – South) – 4DX has passed 300 cinema screens in 42 countries, putting ahead of its rivals comfortably. Press Release – 7 November 2016
Technology
India – Server maker Qube is launching Qube Wire, a distribution service for transmitting DCPs and KDMs directly to cinemas. Set to launch globally in Q1 2017, the service has been tested in India and claims to offer features such as assigning movie rights to specific territories and and enforcing multi-level approvals for KDM requests. Screen Daily – 5 November 2016
USA (CA) – Arclight has turned to Meyer Sound for the audio (including Dolby Atmos) in three of its upscale cinema in Chicago, Illinois; Bethesda, Maryland and Santa Monica, California. Their system has already been installed at ArcLight Cinemas' La Jolla, California location. Audio Media International – 10 November 2016
Cinema Opening/Closings
USA (AZ) – Cinemark has opened a new 14-screen cinema near Tuscon. The new Century Tucson Marketplace and XD feature Cinemark's NextGen cinema design concept, Luxury Lounger electric recliners in all auditoriums, as well as a Cinema Café and a Cinemark XD auditorium. Press Release – 7 November 2016
USA (FL) –  Xscape Riverview 14, a new 14-screen multiplex cinema located just off of Progress Village Boulevard in Riverview, will open as soon as it gets its safety certificate from Hillsborough County. The cinemas has two "Xtreme Theater" PLF auditoriums with Dolby Atmos that charge USD $1 extra. The cinema plans to have a curfew of 9 p.m. for under 17's. TBO.com – 13 November 2016
USA (HI) – Consolidated Theatres is opening its ninth cinema in Hawai'i. The subsidiary of Reading International opened '?lino on 21 October, which is an eight-screen, state-of-the-art cinema located at the Ka Makana Ali'i, the 1.4 million-square-foot regional mall in West O'ahu. The cinema also offers Titanic Luxe premium screen. Press Release – 14 October 2016
UK (Wales) – A former chapel is re-opening as a boutique cinema, theatre and restaurant. "We're well on the way to completing the conversion and opening Libanus 1877 by spring 2017, just in time for the 140th anniversary of the building of the chapel," said the owner Peter Fleming. Wales Online – 11 November 2017
Australia – The Gold Coast's Palace Nova Cinema is margin its two locations to one 12-screen site.
The cinema on the south side of Rundle St will close and be merged into the nearby Cinema Place building, next to The Elephant British Pub in a laneway on the northern side of Rundle St.

Work has already started on the Eastend site — historically referred to as the Palace Building — to expand it to 12 screens.
The cinema has been divided for over a decade. Gold Coast Bulletin – 7 November 2016
Finally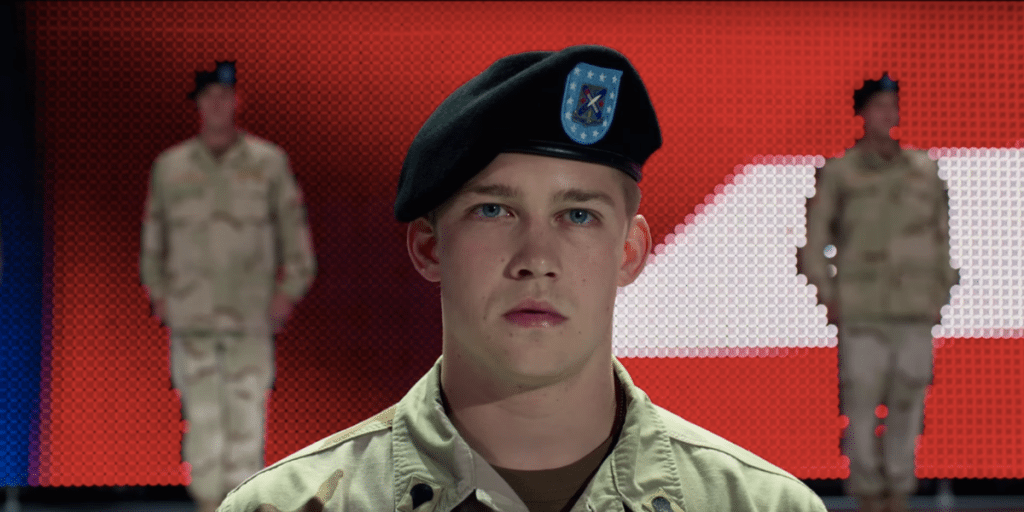 UK – The Guardian's Jordan Hoffman has an interesting analysis of Ang Lee's "Billy Lynn's Long Halftime Walk" in the context of previous failed cinema technologies, such as Cinema and Senssuround.
Out of respect to Ang Lee, who has made some terrific movies in the past, I'll rationalize that maybe this is all intentional, and that Billy Lynn's Long Halftime Walk is some brilliant, Brechtian exercise in distancing its audience toward some higher goal. After all, Lynn is a returning war hero with PTSD, mostly quiet and observant, and as his mind adjusts it's as if he's on another planet. This reading maybe makes HFR an interesting discussion point in the context of this specific film, but also a one-of-a-kind gimmick. I strongly doubt we'll be seeing it again in a Hollywood movie any time soon.
Perhaps to soon to write off 120fps 3D 4K films just yet, but an interesting analysis. Sony appears to quietly have dropped plans for anything but traditional 24fps in all but four location showcasing it in its full 120fps 3D glory (New York, Los Angeles, Taipei and Shanghai). The Guardian – 11 November 2016

Latest posts by Patrick von Sychowski
(see all)