Facebook Live pirate streaming, Indian cinema stocks expensive, Luxe Cinema podcast, Houdini opens IT doors, cinema fires in New Zealand & Pakistan, Batman sex couple avoid jail, Alamo Kids menu, Indian cinema food, Patrick McClymont new Imax CFO, Bristol Floating Cinema, Bern cinema deaths, IFI cinema for the blind.
---
---
USA (IL) – A student was arrested for streaming a movie premier screening on Facebook Live. Muvico Rosemont in Chicago was screening South Indian romantic comedy "A Aa" when a student from Valparaiso University, Indiana allegedly took out his smartphone and began re-transmitting it on Facebook. What's less interesting or unexpected than this (ab)use of the social media platform, is how it got detected by an anti-piracy team in Hydrabad, India, who contacted the management of the cinema in the US, who in turn called in the police, who made the arrest. Torrentfreak – 3 June 2016
India – Thinking of buying an Indian cinema operator? The longer you wait, the more expensive it will get as both the operating numbers and share price of the major listed Indian multiplex operators go up. PVR just hit a 52-week high of INR 903 (USD $13.53) after completing the acquisition of DT cinema and trades at 30 times earnings, while Inox is lower at 20 times. Both have outperformed the benchmark Sensex in the past year. LiveMint – 6 June 2016
UK – The Luxe Cinema in Wisbech has launched its own podcast. Hosted by two Luxe members, the show "aims to provide a light-hearted look at the world of cinema." Both founders have had success with podcasting in other genres. Available on iTunes, Stitcher and online as well. Interesting way to build engagement with a cinema space when other operators focus on apps, iPad magazines and social media. Wisbech Standard – 3 June 2016
Switzerland – Around 70 businesses in Zurich held an open day for IT technology, including the Houdini cinema, which showed off its digital projection technology. Tours were conducted behind the scenes to show off the "film-less projection system". Housing closed after a major fire 2015 but it allowed it to upgrade to the latest server technology. Not often audiences get to go behind the scenes at the cinema. NZZ (DE) – 4 June 2016
Health & Safety
New Zealand – The Downtown Cinemas in Palmerston North was closed because of a fire in the complex. An electrical fire is said to have started in the illuminated billboard outside Cinema 7 on the top floor. Six fire trucks in total handled the blaze, but as the cinema was closed at the time, no patrons or staff were affected. Stuff – 31 May 2016
Pakistan – Two people were injured when the Taj cinema in Lahore caught fire. A short circuit started the fire, which completely demolished the building. The Nation – 8 June 2016
Law & Order
Man of Steel? Couple arrested outraging decency after getting over-excited at Batman vs Superman film. Man also punched staff intervening

— GMP City Centre (@GMPCityCentre) May 19, 2016
UK – A couple caught having sex during a matinee screening of "Batman v Superman" avoided jail after pleading that they did not have any other place to spend time together. "Mother-of-two Anne Abberley, 47 and her toyboy lover Leam Thornborough, 36, were arrested after she was spotted performing oral sex on him in the third row of the Odeon cinema at Manchester's Printworks complex." This progressed to full-blown intercourse before staff interrupted the amorous tryst. Daily Mail – 7 June 2016
Saudi Arabia – Cinemas are back on in Saudi Arabia.
Cinemas had existed in Saudi Arabia for a long time but they were shut a few years ago. We expect a decision allowing them to reopen," said Sultan Al Bazei, chairman of the Saudi Culture and Arts Association.

"The decision is not in our hands but I am optimistic because the society in the Kingdom has drastically changed," he told the Saudi Arabic language daily 'Alhayat'.
Until they are not again. Emirates247 – 8 June 2016
Concessions / F&B
USA (TX) – Alamo Drafthouse has come up with a special 'Kids Menu' in time for the summer blockbuster season, which it claims is "bigger, better, tastier – and more fun." The "new flavorful and health-conscious" dishes include Turkey Meatball Sliders and Roasted Broccoli with Parmesan. Given that children can't sample Alamo's raison d'être (craft beer) this seems like a natural diversification. Press Release – 3 June 2016
India – BuisnessLine looks at 'the latest box-office hit: dinner at the movies!' in Indian multiplexes. Major operators at looking to increase consumer spend by around 20%. Inbox has launched in in-house food label called 'Refuel' and an own kettle chips brand called 'Intermission'. Inbox now also sells food to customers that have not bought a cinema ticket. BusinessLine – 3 June 2016
India – A season of Kids Movie Fiesta season of films at Inox is obviously not complete without a special Kids Combo Meal, including Mazaa+ Small Popcorn, Chocolate Doughnut and a toy.  newKerala – 3 June 2016
People
Canada – Imax has appointed Patrick McClymont as its chief financial officer (CFO). McClymont was previously CFO at Sotheby's and before that partner and managing director at Goldman Sachs. He replaces Joseph Sparacio who has been CFO for the past nine years at Imax. Sonoran Weekly Review – 6 June 2016
Outdoor cinema
UK – The unique floating cinema returns to Bristol this summer, before setting 'sail' further west. ITV – 6 June 2016
Cinema Opening/Closings
UK – Work has begun on the 12-screen Empire Cinemas in Buttermarket Centre in Ipswich, which will feature two own-brand Impact PLF screens. The cinema will open by the end of this year. The city already has a Cineworld multiplex. East Anglian Daily Times – 6 June 2016
USA (MI) – Birchwood Cinema 10 has re-opened as Birchwood Luxury Cinema 10 after extensive refurbishment. The cinema now has electric recliner seats and upgraded from 5.1 to 7.1 audio. Seating capacity has been reduced form 1,700 to 620, i.e. less than half. There is also a new lobby, new carpets, new toilets and new concessions area. The Times Herald – 5 June 2016
USA (MI) – Emagine Theatres is expected to take possession of the former County Market grocery store in Saline that has been empty since 2012. Although nothing is as yet finalised, Emagine has stated its intention to open a cinema in Saline and one in Illinois. If it goes ahead the cinema is epxted to have opened by Christmas. Emagine currently has nice cinemas in Michigan. MLive – 4 June 2016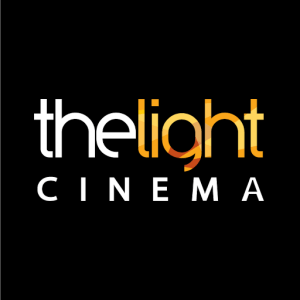 UK – The bankruptcy of British department store chain BHS puts a question mark over the viability of the re-development of Dundee's Wellgate Centre, where The Light cinema is the other anchor tenant. The "Light Cinemas, was still keen to go ahead with its 900-seat, eight-screen multiplex at the Wellgate's north end." However, "It can't revive the centre on its own as a major tenant, and the centre's owners and management as well as council leaders were hoping BHS would be the other major operator." Well gate was overshadowed by Overgate, which opened in 2013. The Courier – 3 June 2016
Poland – Warsaw's famous art-house Praha cinema has unveiled a new logo, look and identity. For the past four years the cinema has been operated by Meteora Films and has undergone extensive remodelling and new focus as a local arts centre. It is a member of Europa Cinemas and the Association of Local and Student Cinemas in Poland. Creative House Media and Artcore came up with the new logo and animation. FDP (PL) – 5 June 2016
France – The mayor of Saint-Maurice, in the south–east of Paris, has won the right by court order to the cinema le Capitol for €1.8 million. The building was forcibly acquired from the former owners and will be re-opened as a cinema, with two screens as well as a culture centre, plus some apartments to help offset the cost. Le Parisian (FR) – 6 June 2016
Switzerland – The single-screen cinema deaths in Bern continue. The latest to announce its closure is the Kino Royal on Laupenstrasse 4 in the west of the city, which will close before the end of the year. It is the third cinema to shut in the last few years, following Kino Rex and the Capital (Bern's largest cinema), meaning a loss of over 1,000 seats. ­Alhambra, Splendid and Gotthard continue to fight the onslaught of multiplexes, though owner Kitag (controlled by Swisscom) will open a ten-screen multiplex in Muri in 2018. Der Bund (DE) – 4 June 2016)
Finally
Ireland – A moving account of watching cinema for the blind, as arranged by the Irish Film Institute by someone who is visually impaired but registered as 'legally blind':
On paper, my condition reads as severe, but for me it's the only life I've ever known and I make the most of the vision I have.

My real-world life is fuzzy and soft-edged, but I tend not to wear glasses unless my eyes get tired.

At the cinema, the world is crystal clear and richly detailed. I sit at a medium distance so as to take in a full view of the screen. The things that I have difficulty making out in the real world – faces, signs, and fine details – are easy to take in when they're 50 feet tall.

For me, cinema is the gateway to the rich and detailed view of the world that those more fortunate than myself experience every day. The movies are an escape to reality.
IFI is now introducing open captioning and audio description to make the experience even better for those that are currently unable to enjoy the magic of the big screen (and speakers). Dublin InQuirer – 7 June 2016

Latest posts by Patrick von Sychowski
(see all)