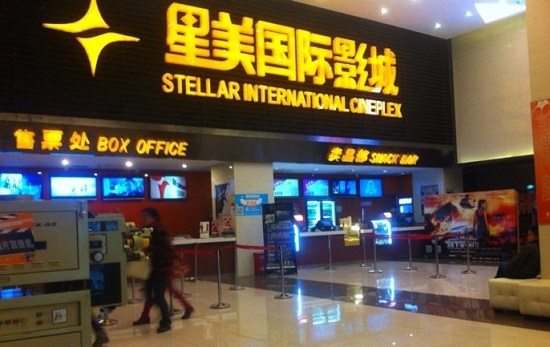 Stellar buys ticketing biz, AMC buys Carmike 'cheap', Malaysian islamists block cinema, PVR cuts DT price, German cinemas make peace with Disney, Odeon Q1, Secret Cinema's 28 Days numbers, Euro football in cinemas, live events in 48% of UK cinemas, MediCinema and 'Eating Healthy' in Cinema City Jerusalem (for one day)
---
China – SMI Holdings has signed an MOU to acquire Loyal Coach Limited, the parent company of Beijing Huaxia CMTS Urban Ticketing System Technology Company Limited ("Huaxia CMTS") for CNY ¥1.5 billion (USD $228 million) in cash and shares. The company is also acquiring six cinema properties in Jiangsu province from Taixing Hengyuan Property Development Company Ltd and Zhejiang Jiayuan Property Group Ltd. Huaxia "specializes and engages in the development, application and system integration of cinema computer ticketing system and provision of application solutions for mobile cinema ticketing system." It is used in 2,200 cinemas and is expected to grow to 3,000 in the next tow years. Press Release – 1 June 2016
USA – Is AMC paying too little for Carmike? That is what some activists are now arguing, even if they agree that the deal makes sense.
I do not appreciate the work of the Board of Directors. They claimed that they did a market check and could not receive a topping bid. In fact, they only contacted five parties, which is an extremely low number of potential buyers. In addition, out of five parties, two have shown some interest. I have seen other transactions, where the seller contacts around 10 to 25 parties. This market check does not make any sense.
None of this is likely to disrupt the merger, but some interesting observations nonetheless. Seeking Alpha – 28 May 2016
Malaysia – Two of Malaysia's strictest islamist states do not have a single cinema between them, despite a population of two million. Now Paragon may open an eight-screen cinema in KB Mall in Kota Baru in the state of Kelantan. But only if strict conditions laid out by the local government are met:
Among the conditions are that cinemas should not operate during the Ramadan month. They should also not operate at prayer times at night.

Other conditions include that men and women must sit separately and that some of the lights must be switched on.
It is all very reminiscent of Saudi Arabia, which also has no cinemas. FMT News – 31 May 2016
India – PVR has signed a revised agreement for the acquisition of DT Cinemas after objections form the Indian Competition Commission. Under the new terms the price has dropped form INR 5 billion (USD $74.4 million) to INR 4.33 billion (USD $64.4 million). PVR is only allowed to acquire 32 of the 39 screens that DT operates in the Delhi-NCR area. DT Savitri (one screen) and DT Saket (six screens) are now excluded form the deal. Business Line – 31 May 2016
India – PVR posted a Q4 (31 March) loss of INR 102.5 million (USD $1.52 million) but the company had lost three times that amount in the same quarter of last year, so this was seen as an improvement. Net sales were up 38.18% and footfall up 26%. NDTV – 27 May 2016
Germany – The federation of small cinema owners has reached an agreement with Disney, whose films they had been boycotting for the past year over new rental terms. Under the new provisional agreement films will be released in smaller cinema a week after the official opening date but on the same financial terms as earlier. A second round of negotiations is set for the end of June. AZ-online (DE) – 1 June 2016
Germany – The Federal government has come out strongly against shorter release windows, arguing that many films need time to develop in the cinema, particular domestic German titles. There is also objection to easing the 'Freischuss' obligation that producers who receive public funding must have a cinema release of their film. Blickpunkt:Film (DE) – 2 June 2016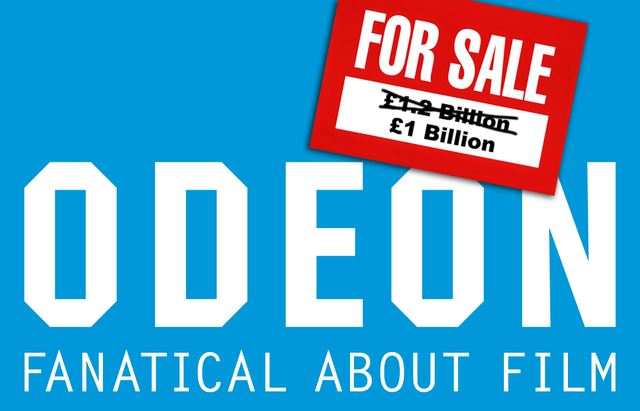 UK/Europe – Odeon & UCI had a good Q1 2016 with revenue up 10.1%, with admissions increasing 8.4% (up by two million) and EBITDA up 21.9%. Hollywood and local hits pushed up profits in UK, Spain and Italy, but Germany was down by 9% in terms of admissions. The sale process of Odeon & UCI continues but we won't indulge in speculation about who has or hasn't dropped out of the bidding. Screen Daily – 25 May 2016
UK – Secret Cinema's season of zombie horror film "28 Days Later" has ended with a total taking of GBP £1.33 million (USD $1.9 million) after two months. The screening event was held in an abandoned warehouse filled with 'hospital beds' for seating, where 22,000 spectators over 48 sessions were chased by 'zombies' and saw the film on overhead screens. Next up is "Dirty Dancing" on July 15th onwards. Secret Cinema plans to expand its shows to Australia and the USA in the near future. Screen Daily – 2 June 2016
Event Cinema
Germany – The European Championship football tournament is expected to take a toll on the European box office this summer. Some cinema, such as Filmpalast in Germany will be screening all of their national team's matches on the big screen, as well as the quarter, semi-finals and final. Entry will be free of charge but exhibitors hope to make money form concessions (including beer) instead. MOZ (DE) – 31 May 2016
UK – Event cinema is on the rise in the UK according to a new report by Live Cinema UK, funded by the Arts Council England Grants for the Arts. The report found that 48% of cinema in the UK host event cinema screenings regularly. The report was published in conjuncture with the first ever Live Cinema conference held in London on 27 May. Screen Daily – 27 May 2016
Australia – CinemaLive has partnered Australian Ballet to screen three productions in over over 500 cinemas in the next 12 months. "The Sleeping Beauty", "Cinderella" and "Coppélia" will be shown non-live in cinemas in North America, Europe, Australia, New Zealand and Central and South America in 2016-17. CinemaLive previously distributed Opera Australia's "Aida On Sydney Harbour", and "Andre Rieu's 2015 Maastricht Concert In Cinemas". Screen Daily – 2 June 2015
UK – Cinema chain and distributor Curzon is adding live events to its video-on-demand service Curzon on Demand. Red carpet events and post-screening Q&As will be offered for day-and-date releases. The first film to be given the full treatment was Curzon Artificial Eye's "Tale of Tales" released on 1 June. Screen Daily – 27 May 2016
[youtube]https://www.youtube.com/watch?v=OcHb746FvHQ[/youtube]
France – A graphic novel shown on the big screen accompanied by live music? This could only be France, where BDs are considered an art form in their own right. Sud Ouest (FR) – 3 June 2016
Law & Order
Canada – An Australian psychologist has been arrested for allegedly filming an under-age boy in a cinema toilet. "Edmonton police said Wednesday morning 41-year-old Aaron Voon has been charged with possession of child pornography, making child pornography and voyeurism." There has been a number of sex attacks on children in Australian cinema and now an Aussie is accused of a sex assault in Canada. Global News – 25 May 2016
Cinema Opening/Closings
USA (NY) – Long Island's Riverbed could get a 10-12 screen Regal multiplex on the site of the former Wal-Mart on Route 58 after a decision was unanimously adopted by Suffolk County Planning Commission. "Riverhead Supervisor Sean Walter has said he's been in contact with Regal Entertainment Group, the largest movie theater company in the United States, about building a multiplex at the former Walmart site, which has been vacant since the retailer moved into a larger building on the western end of Route 58 two years ago." Regal previously rejected plans to build a multiplex at the former Woolworth site downtown. Suffolk Times Review – 2 June 2016
France – The Utopia cinema in Toulouse will revert to its old name of American Cosmograph. Two of the managers have taken over the running of the cinema, which was sold off when Utopia was bought by Kinepolis. LaDepeche.fr (FR) – 31 May 2016
UK – A professional fundraiser has been appointed to help hit to goal of GBP £7 million for the proposed cinema and arts centre in Ringwood, near Bournemouth. Carly Redwood has been appointed director of fundraising. "Planning permission has already been granted for the Ringwood Arts Centre which will feature a 290-seat cinema and theatre as well as sports, meeting and exhibition space," project committee chairman Mike Osborne is quoted as saying. Bournemouth Echo – 1 June 2016
UK (Scotland) – The MediCinema screen in the Queen Elizabeth University Hospital in Glasgow is now open to both children and adults. The 46-seat cinema can accommodate 25 wheelchairs and even hospital beds. The hospital provides a bit of normality to children patients and their families. Daily Record – 29 May 2016
Finally
Israel – Jerusalem's Cinema City hosted a 'Eating Healthy' conference, running for its seventh year and featuring talks, classes, workshops, tastings and hosted food stalls in the multiplex. My guess is that none of those options were on the cinema menu the following day, when it was back to soda and popcorn as usual. Jerusalem Post – 1 June 2016

Latest posts by Patrick von Sychowski
(see all)