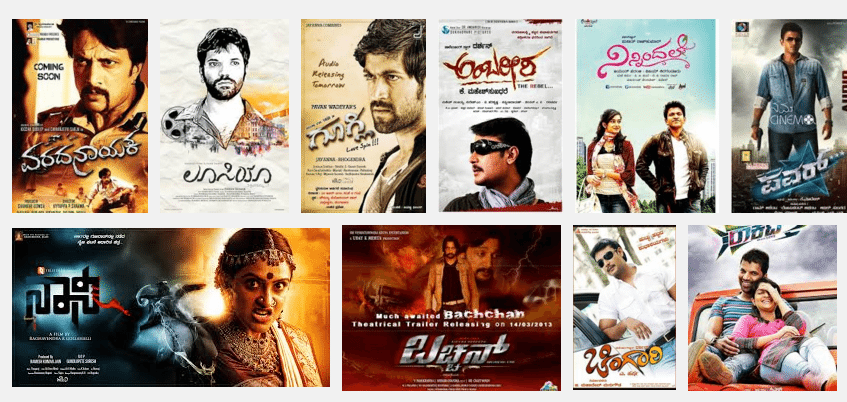 India has long been known as the world's greatest film producer in terms of sheer output, with Bollywood (Hindi movies) and south Indian as well as regional producer churning out close to 1,000 films every year. The country also has one of the highest market shares for domestic productions in the world, in addition to being one of the largest film exporters on the back of a seizable global cinema-going diaspora.
Yet in terms of screen penetration and total box office, India persistently lags far behind China. One of the chief reason for this is various restrictions, regulations, quotas and price caps by regional governments, along with the universally loathed 'entertainment tax', in place of a national goods and service tax, which has held back multiplex growth.
The state government of Karnataka (home of Bengaluru/Bangalore) is now said to be proposing to cap multiplex ticket prices at INR 120 (USD $1.78) in line with the neighbouring state of Tamil Nadu. A minimum price of INR 100 (USD $1.48) has also been recommended by a committee formed to revise Karnataka's film policy.
Bengaluru has the highest ticket price in movie-mad southern India, though less than that of Mumbai or Delhi in the north. Hindi films have an average price of INR 280-350 (USD $4.16-$5.20), Hollywood, Tamil and Telugu films average INR 280 (USD $4.16) and tax exempt local Kannada films average INR 180 (USD $2.67).
While such a move is said to help improve multiplex average occupancy rate (currently 38% to 50%), with Bangalore Mirror noting that:
A report prepared by TA Pai Management Institute cited high ticket prices in multiplexes as one of the biggest grouses of film audience in Karnataka and has now come handy while making this recommendation.
Markting consultantPrashanth Sambargi is also quoted as saying.
"A cap on ticket prices will see increase in footfalls. Even a new filmmaker will stand a chance. There will be new blood in the system and one will see people shifting from single screens. It is also good for the producers as they will see incremental sale because of lower ticket price."
Times of India reports that the proposed move is popular with film actors and creatives in 'Sandalwood' [the term for the Kannada film industry]. Film producer and director Dayal Padmanabhan has set up an online petition to support getting the measure implemented, with 5,000 signatures gathered within just a few hours.
Yet Bangalore Mirror guest columnist and film producer Yogish Dwarkish writes in an opinion piece that the move would be 'suicidal' because it will eliminate the beneficial price differential that local Kannada film have. It will also likely hit single-screen cinemas, which currently charge between INR 78 (USD $1.16) and INR 100 (USD $1.48), with people more likely to chose multiplexes if the price difference is that much smaller.
He also notes that a top Hindi (Bollywood) film might cost a distributor INR 6 crore to 7 crore (USD $892,000-$1 million) to show in Karnataka, while in neighbouring Tamil Nadu with its price cap they only pay INR 2 crore (USD $297,000). Instead he advocates a model along that of the state of Maharashtra (home to Mumbai) where local films have a reserved number of screenings during prime time in multiplexes.
If a cap was to be introduced, Dwarkish recommends a cap of INR 150 (USD $2.23) for multiplexes and INR 100 (USD $1.48) for single-screens. But, "Capping the ticket price for all films will be suicidal for Kannada films," he concludes. With six to seven Kannada films released every week (!), the problem would seem to be one of a lack of screen rather than high ticket prices.
Perhaps not surprisingly exhibitors are also not keen on the move. One exhibitor speaking anonymously to ToI is quoted as saying:
"The tone has been set by a few in the [state government appointed] committee and the others were just forced to follow it. It is not feasible. In fact, multiplexes pay big tax money. The government is being forced to kill a goose that lays golden eggs. Karnataka and Bengaluru are the primary and almost only market for Kannada films."
If multiplexes do not see a major uptick in attendance, as well as a bump in F&B sales (also a frequent target of price protest) there could end up being fewer new multiplexes opened in south India in the future, exacerbating the wider under-screening problem of India.
Already The Hindu notes that "Cap on ticket fare takes a toll on theatres in Tamil Nadu," where a tenth of cinema seats are sold for just INR 10 (USD $0.15) and no revision to the INR 120 cap has taken place for several years, despite inflation and increased cost in operating cinemas. "When you don't allow ticket prices to inch up every year, you squeeze theatre owners out of the business," comments R. Panneerselvam, general secretary of the Tamil Nadu Film Exhibitors' Association.

Latest posts by Patrick von Sychowski
(see all)