USA (CA) – Warner Bros has sold movie review site Rotten Tomatoes and film discovery site Flixster to online ticketing major Fandango on undisclosed terms. Warner Bros will take an equity stake in Comcast-owned Fandango as part of the deal. The WSJ had earlier reported that the deal was in the offing:
"With Rotten Tomatoes, it's almost self-evident how complimentary it is to our business," Fandango President Paul Yanover said in an interview, noting that people looking at the film reviews aggregator would be natural ticket buyers.

Flixster, he said, provides "an incredibly similar proposition" to content already offered by Fandango around movie information and showtimes, but for a largely different audience. "Connect that and we quickly light up more ticketing," he said.
Fandango reached 40.3 million users in the US in January, while Flixster and Rotten Tomatoes had 19.4 million visitors. With Warners and Universal's Comcast uniting this way it counterbalances Lionsgate, Disney and 21st Century Fox's USD $50 million investment in Fandango-rival Atom Ticket. WSJ – 17 February 2016
Spain – Six people were injured when a section of the roof collapsed during a Valentine's Day screening of "The Revenant" at the Megarama cinema in Valladolid in northern Spain. 42 people were in the audience at the time according to local media. No explanation has been offered for the accident, but the region was suffering heavy wind and rain at the time. Le Figaro (FR) – 12 February 2016
USA – After having started the year with a slide, cinema shares are now doing better, mainly thanks to China and "Deadpool":
Movie theater stocks are solidly higher after strong box office showings in both the U.S. and China.

The Chinese box office smashed all-time records amid the New Year holiday, while 39 movies in the U.S. generated just under $273M for the three-day weekend, up 28% from the V-Day period a year ago.

Strong gainers include AMC Entertainment (AMC +9.5%), Regal Entertainment (RGC +3.3%), Carmike Cinemas (CNK +1.1%), IMAX (IMAX +7.2%), and Marcus Corp (MCS +2.3%).
Let's hope the winning streak continues. Seeking Alpha – 16 February 2016
Indonesia – Nepotism, corruption and regulation has kept cinema numbers artificially low in Indonesia for decades, but a battle for multiplex growth is now brewing in Southeast Asia's biggest economy. Korea's CJ CGV is making inroads and others are looking at the market. Lippo Group's Cinemaxx plans to triple its screen-count to 250 this year, while CGV Blitz will more than quadruple its screen numbers in Indonesia to 600 by 2020. Former near-monopolists Cinema 21 Group have said that they are ready to "compete "healthily" in response to the liberalisation." (Presumably as opposed to its previous un-healthy non-competition.) Reuters – 19 February 2016
Norway – Film & Kino, the trade body for Norway's cinema industry, is cutting down its staff by half. Eight people will leave and seven will stay as of this autumn. New head Guttorm Petterson has had to implement some drastic cuts in the face of reduction of funding. The trade body is also likely to have to find a smaller office then its present one in Filmens Hus. Kinomagasinet (NO) – 12 February 2016
France – A cinema in Paris has introduced film screenings with smells (other than just popcorn). "The Publicis cinema on the Champs-Elysées set up the system for Canadian film-maker Kim Nguyen's L'Odorat (Sense of smell) and it gives viewers the full experience as fragrances are smelled at the exact moment substances are shown or mentioned in the documentary." The system used was developed by the American company US International Flavors & Fragrances (an "innovator of sensorial experiences") together with French company Scentys. The Connexion – 15 February 2016
UK – Secret Cinema is launching its new event screening this week, which unlike "Back to the Future" and "Empire Strikes Back" is one of its actually secret films. To counter criticisms of excessive prices, this event features two pricing categories:  GBP £64.50 for a 'standard operative' ticket and GBP £129 to be a 'level X' operative, though what those categories mean is, of course, a secret. Londonist – 16 February 2016
Spain – Cine Europe is celebrating 25 years and has put out a press release to tell everyone about it. "We have achieved this milestone by dedicating ourselves to the betterment of the cinema-going experience. We thank all of our partners for their overwhelming support, particularly the International Union of Cinemas (UNIC) and The Coca-Cola Company, the show's official corporate sponsor since its inception," stated Robert Sunshine, Co-Managing Director of CineEurope." For most of that time it was called Cinema Expo and based in Amsterdam, but now it is Cine Europe in sunny Barcelona. Press Release – 16 February 2016
USA (CA) – AMC is swapping out some directors as part of Wanda's global re-organisation. "AMC Entertainment Holdings, Inc… today announced the appointments of Gary Locke and Zeng Mao Jun (John Zeng) as directors of the Company, effective immediately. Locke replaces Jian (Winston) Wang, who resigned from AMC's board of directors to focus on other commitments at Wanda Group. Zeng replaces Jerry Ye, whose resignation was announced last week." Rumours keep swirling about who Wanda will buy next – is it Odeon? Or Pinewood? Will they save the announcement for the CinemaCon keynote? Press Release – 17 February 2016
UK – On-demand Prossecco at the touch of a smartphone button? It's only a shame the film wasn't better, because the idea that Vue trailed for "Zealander No. 2" in one of their London screens sounds interesting. "Those lucky enough to find themselves in the 'Press-ecco' seats will be able to access a private WiFi hotspot, which will give them access to a private network from which users can order drinks in one tap." BT – 12 February 2016
UK/Ireland – Bilfinger GVA has been contracted to deliver around 3,500 seats and 22 screens inside a number of Odeon Cinema properties across the UK over the next year. The real-estate company provides surveying, supply chain and purchase order handling for the Charlston shopping centre nine-screen multiplex in Dublin, Ireland (Republic) for a budget of €5.5 million. Manchester Evening News – 14 February 2016
Event Cinema
UK – It was probably inevitable. All those that can't afford thousands of dollars to fly to Vancouver to hear how Silicon Valley celebs will save the world in 18 minute nuggets can now watch it in their local multiplex. TED2016: Dream from Vancouver will be screening live in Odeon Metrocentre, the Tyneside Cinema in Newcastle and the Vue Cinema in Gateshead town centre, as well as other locations. There will be an informal networking session afterwards at the Odeon. Chronicle Live – 14 February 2016
Law & Order
Germany – A burglar has made away with an entire safe form a cinema in Ingolstadt. No windows or doors were broken, meaning that the perpetrator might have been hiding in the cinema when it closed for the evening. The safe weighed 49 kg. The police are asking for help from the public. Donaukurir – 18 February 2016
Outdoor cinema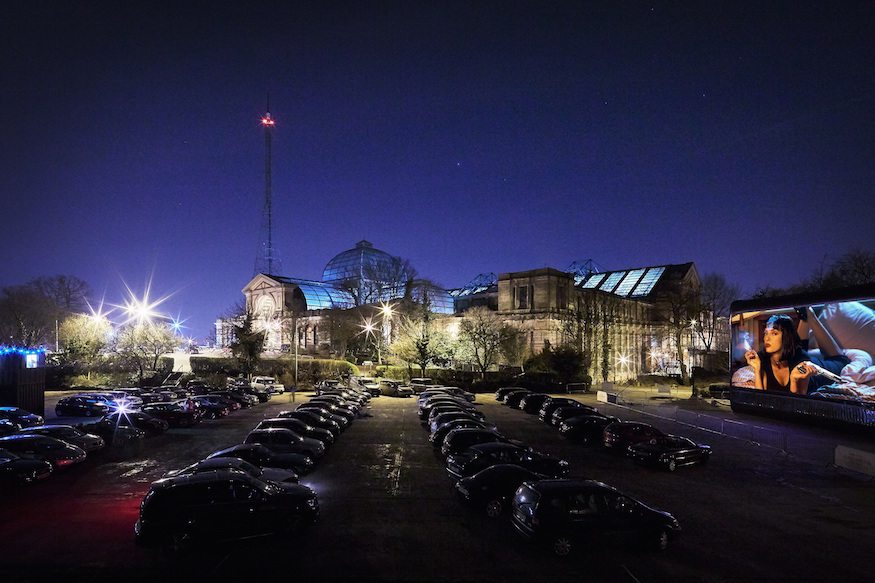 UK – Summer is still far away but announcements about drive-in screenings are already starting to trickle in. Drive-in Film Club is returning to London's Alexandra Palace. Rooftop Film Club and Underground Film Club are behind it and the season will mix recent classics ("Pulp Fiction") with recent hits ("Spectre"). Londonist – 17 February 2016
Cinema Opening/Closings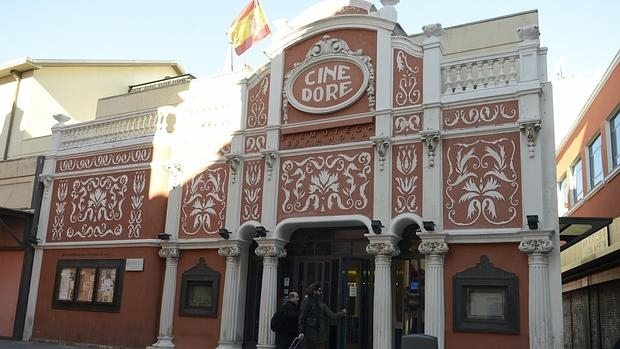 Spain – Cine Doré , the projection room of the Spanish Film Archive, has re-opened after working for months to exterminate bed bugs that had kept the cinema closed since September of last year. Spanish cineasts should thank Anticimex for ending the bug plague. The infestation first came to light last July but despite seven fumigations the pest was not successfully exterminated. The Ministry of Culture then said the closure was permanent, but consultations with two cinemas in Toronto (Canada) and Pesaro (Italy) that had faced a similar problem led to a solution. ABC Madrid (ES) – 16 February 2016
France – The oldest cinema in Lyon, France's second largest city, will close for good on 28 February. Pathé Cordeliers, previously known as Scala and later Nef, has seen a steady decline in attendance of 200,000 per year. The seven-screen multiplex with seating capacity of 1,050 will not be replaced as Pathé has three other cinemas in the city. 20minutes (FR) – 12 February 2016
Germany – The renovation of the the Ufa-Filmpalast at Hohenzollernring in Koln is coming along nicely. The €10 million project should be completed this summer. The cinema was originally built in 1931 and was renovated after being damaged during the war. When it re-opens it will have eight screens and 1,400 seats. Kolner Stadt-Anzeiger (DE) – 14 February 2016
Australia – A AUS $15 million (USD $ million) has been issued for a five-screen cinema and shopping expansion of Smithfield shopping centre in Cairns. "The proposed development includes a two-storey development which will accommodate a five-cinema complex consisting of four cinemas (three 257-seat and one 226-seat cinemas) and a V-Max cinema (357 seats) on the upper floor," the spokeswoman said. Event Cinemas' Birch Carroll and Coyle is the likely operator. The Cairn Post – 14 February 2016
France – The authorities in Langon have given the green light to a five-screen cinema idea and are open to proposals. There is still of a difference of opinion if this should be in the suburbs or more central. Le Republican – 16 February 2016
UK – Eastbourne's Towner art gallery has been given almost half a million pounds (GBP £450,000) to create a new cinema. The space will include an auditorium for themoving image, film screenings, talks and live performance. The proposed building does look impressive. Eastbourne Herald – 18 February 2016
USA (CO) – Boulder's first independent cinema has opened. Boulder Art Cinema is a first-run, independent theatre located in the heart of downtown Boulder. There is also a cafe. City of Boulder – 17 February 2016
Finally
Canada (Quebec) – You would think that the internet has killed off most if not all adult (i.e. pornographic) cinemas, but a small number of them cling on, including the wonderfully named Cinéma L'Amour – in the Mile End district of Montreal. The cinema continues to show two new films every week and attributes its survival to a few simple facts:
"We are in an environment of voyeurs, exhibitionist, stress free, drug-free and violence-free," assures the owner, Steve Koltai, who inherited his father's cinema. "We remain open because it's a family business, we have good staff and a good atmosphere."
Two tickets cost C$10.50, or a dollar less if you are a pensioner. The cinema has plenty of regulars who have been coming for 30 years. The cinema itself has a long history, being 102 years old and was originally called Le Globe and started out showing Yiddish films and vaudeville acts. Let's hope it stays in business. La Presse (FR) – 13 February 2016

Latest posts by Patrick von Sychowski
(see all)