USA (WA) – A woman was shot during a screening of "13 Hours" at the Regal Cinemas The Landing Stadium 14 & RPX (above) in Renton, Washington state. An allegedly intoxicated man claims to have fumbled with and fired a gun on the evening of Thursday 21 January. The man, Dane Gallion, claimed he had the weapon because was fearful of a mass shooting. The woman is now blaming Regal, who gave them two re-admission tickets. Regal, like many US cinemas, has a 'no guns' policy. The woman's attorney Karen Koehler summarised it best, "An idiot decided somehow to go with a loaded weapon into a movie theater and made Bozo moves all the way around and almost killed someone."  Variety – 22 January 2016
Thailand – Thai exhibitor SF (not to be confused with Sweden's eponymous SF) has revealed plans to expand into Cambodia, Laos, Myanmar and Vietnam over the next couple of years. The expansion will take place through joint-ventures or under SF's own investment. SF will also spend TBH 800 million (USD $22.4 million) at home, 3/4 to open five new cinemas and 1/4 to refurbish and upgrade existing cinemas. SF will be playing catch-up with Major Cineplex which has been expanding aggressively both in Thailand and in neighbouring countries in recent years. Bangkok Post – 29 January 2016
USA – Despite the success of "Star Wars" and a strong 2015, it has been a bad start for US cinema stocks:
Exhibitor stocks stay in a downward trend as the sector struggles to gain traction. Cinemark Holdings (CNK

-1.2%

), Marcus Corp (MCS

-2.1%

), Reading International (RDI

-2.2%

), Carmike Cinemas (CKEC

-0.7%

), and Regal Entertainment (RGC

-0.6%

) are all lower. IMAX (NYSE:IMAX) is

down 5%

after Dolby partnered up with Wanda in China.
Last weekend's East Coast blizzard is expected to dent Q1 earnings slightly as not all the lost traffic is recaptured, while on a longer time frame the delay in the next Star Wars movie pushes out quite a bit of extra revenue.
Most projections on the 2016 box office call for a drop of 2% to 4% off a tough comparison.
AMC is rated as best of the bunch RBC Capital Markets, though this SA analyst claims that 'The Shorts Will Lose On Regal Entetainment' [sic] Seeking Alpha – 27 January 2016
Seating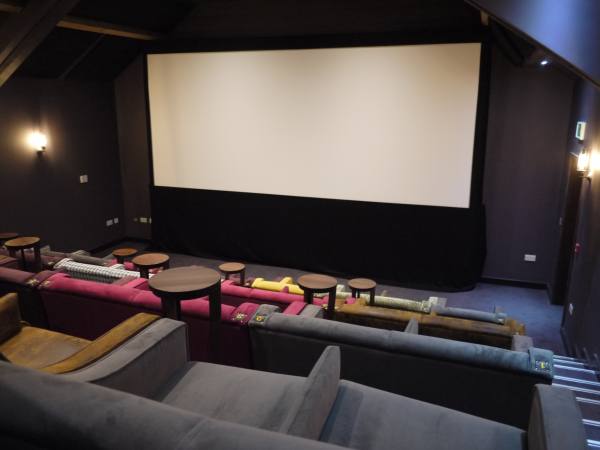 UK – Wow24/7 notes that "Cinemas Are Turning Into Giant Living Rooms – and That's Great" before going on to dissecting the new recliner experience sweeping the kingdom:
I've become a frequent visitor to my local cinema in Yorkshire since it opened late last year.

Converted from what used to be a notoriously crap nightclub (the building had lain derelict for more than a decade before being revamped), all those hazy, awkward memories of mis-spent youth in its former life have now been banished after I've enjoyed devouring a few Awards Season favourites in its rather smart new surroundings.

You see, the venue is one of a rising number of 'comfy cinemas' that seem to be springing up, or at least gaining greater prominence, around the UK; smaller, independent set-ups taking on the multiplexes by emphasising an ultra chilled-out, relaxing viewing experience.
The article goes on to list The Dominion in Edinburgh and Everyman's foray's outside of London, before concluding that "In this post-Netflix world certain cinemas are increasingly aware that they need to offer the best kind of viewing experience to lure people out into the cold and away from their TV screens and laptops." Wow24/7 – 22 January 2016
Technology
Germany – The cinema booking platform DeinKinoTicket.de has gone live. The platforms which was co-financed and developed by the five biggest cinema chains in Germany also covers several smaller cinemas and hopes to grow to 2,000 screens by the end of this year. Android, iOS and Microsoft app versions of it will launch in the coming month. Blickpunkt:Film (paywall, DE) – 26 January 2016
Germany – Interactive cinema. It's been tried a few times before without commercial success (as opposed to technical proof of concept). A new attempt is underway in Cottbus Kino Weltspiegel with the feature film "Auf der Suche". This is more an attempt with narrative, with no direct audience control but inputs to the multiple choices via a laptop on stage. But still interesting to see that this is a micro sub-genre that just won't die. Mittelbeyriche (DE) – 23 January 2016
USA (AR) – Interesting to see someone other than Christie promoting the concept of a stand-apart laser light-source cabinet. Illumine is promoting its Illumina Light Farm solution claims it can deliver laser light over fibre optics to multiplex new or retrofitted projectors. As well as digital cinema it is targeted at amusement parks, virtual reality and flight simulator applications. IT promises:
Between 5,000 and 250,000 lumens from a single location.

Distribute lumens to any number of new or retrofitted projectors

No down time for lamp changes.

Increased revenue for a premium experience.

Spread the investiment of LIP across multiple projectors for a positive ROI and lower TCO.
Let's see if any exhibitor is willing to go with interesting but un-tested third-part LIP solution. Press Release – 21 January 2016
Law & Order
India – Want to know why Indian multiplex building is trailing Chinas so badly? Feast your eyes on the 49 rules that are part of a memo sent to the managements of local cinemas by the Cyberabad police, stating that most of these rules are not being complied. It's not that fire safety and handicap access is not important, it is more that these rules are selectively enforced and some are strange. Did you know that multiplexes in Mumbai were forced to have an art gallery section for local painters? I kid you not. The Hindu – 24 January 2016
Germany – A burglar who broke into a cinema in Schwalmstadt stole a Darth Wader mask. The mask is valued at €20. The damage from the broken glass is estimated to be €150. No money, tickets or concessions were stolen. Die Welt – 28 January 2016
Event Cinema
France – Kanye West's new album will have a premier in cinemas, but not all French exhibitors are happy about this. The Madison Square Garden event will go out live on 11 February to around a hundred Pathé-Gaumont cinemas in France. There was a disagreement over when tickets should go on sale and how it should be promoted. Because Kanye did not announce the ticket sale on Twitter, as he had allegedly agreed, cinema owners expected to sell 15-20,000 tickets rather than an initially anticipated 50,000. Le Figaro – 27 January 2016
Accessibility
UK – A wheelchair user was allegedly removed from a Cineworld cinema because her wheelchair was blocking the fire exit. 30 minutes into "In The Heart of The Sea" Cecilia Turk was asked to leave the Cineworld multiplex at Whiteley Shopping Centre. Ms Turk has cerebral palsy and needs a wheelchair to get around. She claims to have checked there was space for her chair but still had to leave and was unhappy. Cineworld issued an apology and promised to do better. Daily Mail – 28 January 2016
Cinema Opening/Closings
France – Kinepolis will be operating the arthouse Palace Cinema as well as a commercial multiplex in the Muse shopping centre in Metz. The four-screen Caméo-Ariel arthouse cinema will then close. Kinepolis will spend €2.5 million on the refurbishment, which is expected to last until 2018. Kinepolis promises to keep ticket prices in the Palace below those of the multiplex. France Bleu (FR) – 21 January 2016
UK – Elsewhere The Light cinemas will be operating the new eight-screen cinema in Sittingbourne. Work on the 24,000sq ft cinema will start in October and it will open in early 2018. The Light operates one multiplex on Merseyside and two in Cambridgeshire, with opening for two new cinemas set for Bolton and Walsall early this year. The company plans to have 14 cinemas across the UK by 2018. Kent Online – 26 January 2016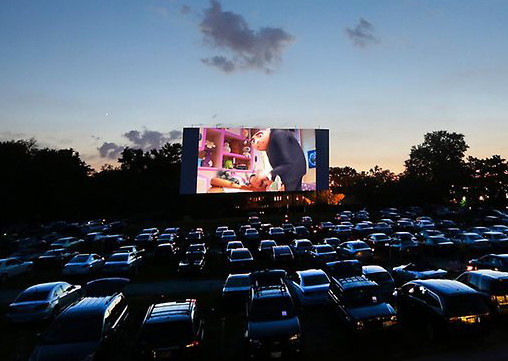 UK – Moonlight Movies has lost permission for its popular drive-in cinema in Scarborough in its current location. Neighbours' objections is forcing it to re-locate, but the Council has promised to help it find a new location. With up to 150 cars turning up for screenings of "Jaws" and "Grease" the noise became too much. The Scarborough News – 22 January 2016
UK – It looks like there will be a legal battle over the two proposed cinemas in Peterborough. The Queensgate cinema plans are being challenged by Hawksworth Securities, which has appealed for a judicial review overturning the plan. This in turn lead the Queensgate-backers Invesco and Lendlease to file a second planning application for the 77,000 sq ft extension and redevelopment of the shopping centre. Odeon is the intended Queensgate exhibitor, while The Light is considered the favoured cinema partner for North Westgate. Peterborough Telegraph – 22 January 2016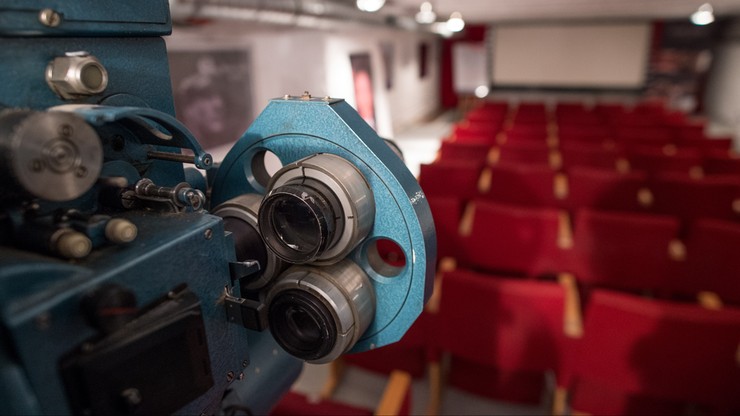 Poland – The oldest cinema in Poland has re-opened in Lodz. "Stare Kino" ("Old Cinema") first opened in 1899 as "Gabinet Iluzji" ("Illusion Cabinet"). Don't expect 3D, Dolby surround, comfy seats and a holder for your popcorn. The cinema will be screening classic films using 35mm, starting with a retrospective of Oscar lifetime achievement winner Andrzej Wajda. PolSat News – 21 January 2016
Finally
Nobody likes film censors, but one creative did something about it. British director Charlie Lyne submitted his 607 minute long film called "Paint Drying" to the British Board of Film Classification. The films consists of a shot of a wall of paint drying. Lyne raised GBP £5,936 on Kickstarter for the funds to make the BBFC sit through all 10 hours of nothing.
The movie was shot in 4K digital video and originally lasted 13 hours. Lyne edited it down to a trim 607 minutes – and this is the version that two BBFC examiners sat through recently. "The editing was very minimal. What took all the time was working out the process of getting that onto a DCP to be screened by the BBFC."

In the end, the BBFC awarded Paint Drying a U certificate – and charged Lyne £5,286.16 for its pains. The BBFC confirmed there was nothing in the film likely to offend or harm in the film, described on its as "a film showing paint drying on a wall".
There are now discussions underway about a (limited) cinema release, followed by a discussion about the role of censorship and film classification in the UK. Unlike the US where the MPAA has a sliding scale for its classification fee based on the films budget, the BBFC charges the same to Disney and to self-funded directors. Screen Daily – 1 February 2016

Latest posts by Patrick von Sychowski
(see all)