Wanda has signed a deal with Dolby to open 100 Dolby Cinema auditoriums across China in the next five years. The first location featuring Dolby Atmos sound and Dolby Vision-enabled projectors will open this spring. The news was significant enough to knock 5% off the share price of Imax, which has hitherto been the champion of PLF (premium large format ) screens in China. Press Release – 27 January 2016
Sometimes you come across analysis that is so good that even though there is nothing truly new, the insights are so good that they deserve to be read widely. That's the case for the article 'Hollywood's Soft Power Is Hard to Copy' by Philip Cunningham, that explores Wanda and China's attempt to expand internationally, most recently with the Legendary deal.
China built a high-speed rail system that was viewed skeptically at first, only to become the largest comprehensive high-speed rail network on the planet and the envy of many a nation.

The question remains, can a cultural efflorescence such as cinematic achievement be conjured up and brought to fruition like an industrial-strength infrastructure project?

China President Xi Jinping has stated that China needs to do a better job of presenting itself to the world. Along comes Wang Jianlin, heeding the call, with a grandiose plan to make China a major film power by fiat and deep-pocketed investment.

Problem is, what works for rockets and trains may not work for movies.

Creative success is quirky, subject to shifting tastes and capricious audience receptivity. More fundamentally, it is rooted in the exercise of free expression.
What is even more amazing is that the article was translated and re-printed in China Daily! China US Focus – 19 January 2016

Zhejiang Times United Cinema Line Co., Ltd. has applied for an IPO. The Zhejiang Province-based third-tier exhibitor has proposed issuing 4.3 million shares to raise CNY ¥349 million (USD $53 million) to fund new cinemas, upgrading its e-commerce platform and supplement working capital. The exhibitor had annual box office revenues of CNY ¥1.195 billion (USD $181.5 million), giving it a national market share of 4.06%. As of 30 June 2015 it was operating 183 screens, of which 29 were joint ventures and 21 were holding, throughout Zhejiang, Jiangsu and 16 other provinces. The company claims its gross margin was 25.77%, 19.68% higher than Wanda Cinemaline. CNstock – 13 January 2016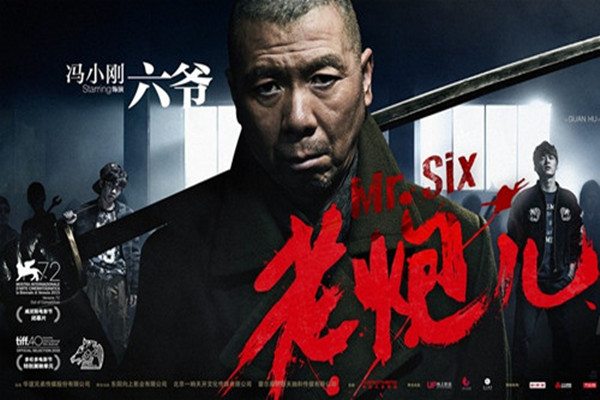 China is increasingly pushing for international day-and-date  releases of its largest domestic blockbusters. The recent "Detective Chinatown", "Mr. Six" and "The Monkey King 2" are ones that are being targeted particularly at expat Chinese audiences in North America. "Mr. Six", distributed by China Lion Films, recently earned USD $ 1,310,000, compared to a domestic take of CNY ¥800 million (USD $121.6 million). The films are helped by Chinese owned cinemas abroad (AMC in the US and Hoyts in Australia), but its films fail to make the kind of dent that Indian films have been doing for a long time outside its domestic market. Sichuan News Network – 20 January 2016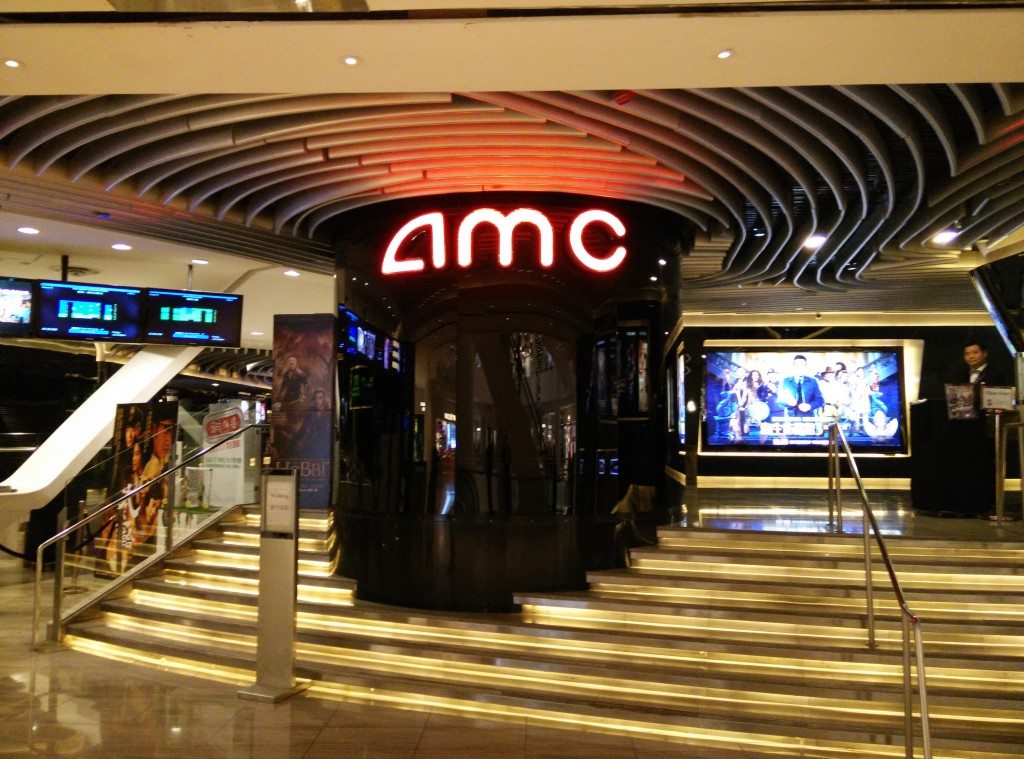 Honk Kong (SAR) – The decline in the number of cinema in Hong Kong, due to rocketing real-estate prices, has become so alarming that the local government is "actively considering" introducing mandatory cinema building obligations for property developers. As reported by Variety's Patrick Frater, "The proposed building regulation is a measure that has been lobbied for over several years by Hong Kong's exhibition sector. Cinema operators argue that record breaking rentals at Hong Kong's shopping malls are pricing them out of business, forcing them to close or downsize." Variety – 13 January 2016
Smartphone ticketing is becoming so popular in China that the platforms are starting to buckle under the strains of everyone trying to get special deals, particularly for holidays and special promotions. The systems will be severely tested during the imminent Chine New Year/Spring Festival. According to ChinaByte, "Whenever there is a situation of blockbusters screening or holiday season, millions of viewers nationwide log on at the same time for seat selection and purchase. This forms a pressure that exceeds the tolerance range of cinema ticketing system, it appears. From the current trend of growth in the number of Chinese moviegoers, in the future this phenomenon will become more intensified." ChinaByte – 19 January 2016
For those interested in Wanda's acquisition of Legendary there is a good analytical piece on how it fits into Wanda's global ecosystem from: China Business Daily – 12 January 2016
Health & Safety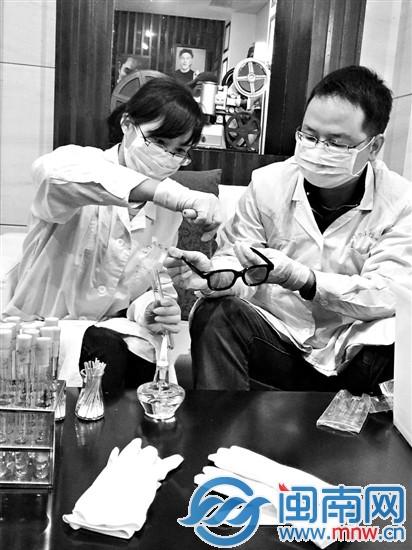 Xiamen Municipal Health Authority has started carrying out checks of cinema 3D eyewear. In the first round three cinemas had 10 pairs of glasses tested for bacteria and particularly Staphylococcus aureus, which can cause eye infections. Inspections also uncovered that cinemas such as Wanda stored sterilised and un-sterilised eyewear together. The results of the tests are expected to be anon bed the week before the Spring/Chine New Year festival, with test to be carried out at regular intervals in the future as well. Xinhua – 19 January 2016
Seating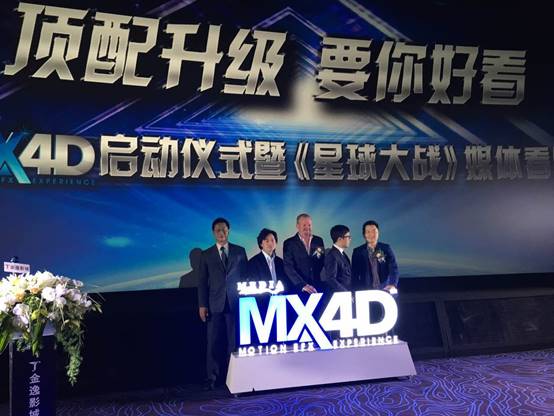 MediaMation has deployed three of its MX4D seatings with Jin Yi (two auditoriums) and Wanda Cinemas (one) in Shenzhen, Guangzhou and Nanchang, on 8 and 9 January. Jin Yi claims to be the biggest MX4D hall in China, accommodating 164 people."Star Wars: The Force Awakens" was naturally the inaugurating film. MediaMation opened four hall last December, so currently has seven in China, with five further to open before Chine New Year/Spring Festival. Yule – 12 January 2016
Law & Order
A man was stabbed twice in the abdomen for telling off another patron who was talking loudly on his phone during a film screening. On January 11th at a screening of "Star Wars: the Force Awakens" in Hefei on Emerald Road a man watching the film with his girlfriend told the person in front of him talking loudly to desist and a fight ensued, after which the assailant fled. Police are looking for the suspect. Ifeng News – 13 January 2016
Event Cinema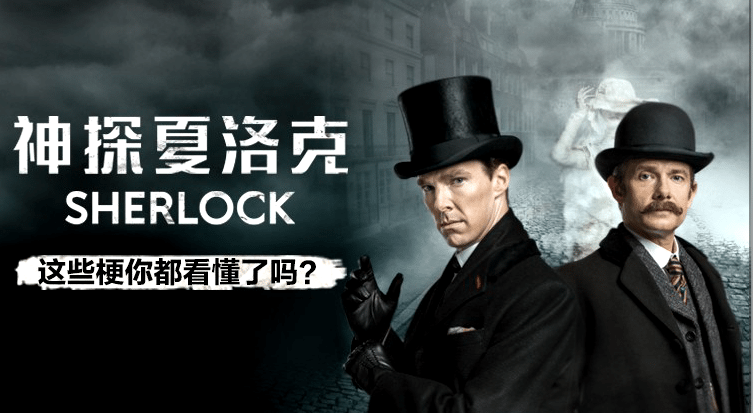 The one-off screening of BBC's Sherlock Holmes Christmas special went down very well in China, with USD $5.27 million grossed on Monday 4 January, with 37,600 screenings and an average of of USD $433, making it the number one film that day. It will be interesting to see if more special event screenings like this circumvent the foreign film quota in the future. Variety – 5 January 2016
Concessions / Food & Beverage
Miss Xu bought a take-away pizza in the shopping mall. Miss Xu tried to take the pizza into the Jin Yu cinema. Miss Xu was stopped and told she could not bring outside food into the cinema. Miss Xu protested that she was saving the pizza for after the screening because she feared the pizza restaurant would have closed by then. Miss Xu was still not allowed to bring in the pizza. Miss Xu got upset, even though the cinema gave her a refund. Miss Xu complained to a reporter who wrote a story about it. Nanchang Evening News – 14 January 2016
Cinema Opening/Closings
[youtube]https://www.youtube.com/watch?time_continue=49&v=O6DsEi5NDlw[/youtube]
China is not just growing in terms of box office but also in terms of innovation in cinema design. In this video One Plus Partnership co-founder Virginia Lung discusses and shows how the interior design firm created a cinema looking like a disaster scene from a science-fiction film. Dezeen – 8 January 2016

Latest posts by Patrick von Sychowski
(see all)