France – Gaumont-Pathé is today opening a new cinema in Paris that is exclusively programming old and restored films. The former Gaumont Gobelins is now a beautifully refurbished five-screen cinema located opposite the Fondation Jérôme Seydoux-Pathé – Monsieur Seydoux was himself the driving force behind the cinema – in the 13th arrondissement of the French capital. The room are fully equipped with 4K, 3D and 7.1 audio (not many restored films in Atmos/Auro) and seating has been reduced from over 1,000 in the old multiplex to just 646. There is also a bar open all day. A bold but worthy gamble on the retro tastes of the inhabitants of the city where cinema itself was born. BFM TV – 5 November 2015
USA (CA) – AMC has reported its Q3 results and earnings came in below analysts' expectations at USD $688.8 (though 8 is an auspicious number in China, so hopefully Wanda is still happy). F&B spend was up 6.8% year-on-year to USD $4.58 per patron, while attendance was up 7.4%. "Star Wars 7" was discussed during the conference call and it was revealed that at least 30 theatres will be showing the film 24/7 and that AMC expects that it will play well into 2016. Seeking Alpha's Dan Strack feels that despite the downturn in AMC's share price, "AMC Entertainment Is Ready To Bounce". Press Release – 2 November 2015
UK – Some news outlets have expressed outrage that ticket for "Spectre" are selling for twice the price that "Suferagettes" is commanding in the same multiplex. Mark Littlewood has a few words of explanation for those crying foul over the 'blockbuster tax'. I'm guessing the words 'supply' and 'demand' figure in this explanation. IEA (BBC) – 2 November 2015
India – PVR has also announced its quarterly results, which were good, though the outlook is much less certain. However, LiveMint is impressed enough: "Nevertheless, PVR's 19% year-on-year consolidated revenue growth to Rs.475 crore [USD $72.1 million] is hardly a reason to whine. Revenue growth was helped by strong box-office performance, and good growth from the food and beverage segment." PVR operates 477 screens and plans to add another 45-50 before the end of the (financial?) year. LiveMint – 3 November 2015
India – More twists in the sage surrounding the sale (or is it?) of the Luxe multiplex to Jazz Cinemas. Apparently it was all a misunderstanding and not a sale but lease, says a statement from Classic Mall Development Company. "Classic Mall currently has a Leave License arrangement with Jazz Cinemas Private Limited to run the multiplex theatre from February 1, 2015 to December 14, 2020 by payment of license fees on monthly basis, which is being paid by Jazz Cinemas from February this year." I suspect this is not the end of this saga. Indian Express – 6 November 2015
Spain – Over 3,000 screens were part of this year Fiesta del Cine whereby all tickets were available for just €2.90. "This event, organized by the Confederation of Spanish Audiovisual Producers (FAPAE), the Federation of Film Distributors (FEDICINE), the Federation of Cinemas in Spain (FECE) and the Institute of Cinematography and Audiovisual Arts (ICAA) , seeks to encourage attendance at movie theaters as a social and cultural habits and show appreciation Industry all spectators each year enjoy the magic of the movies on the big screen." Probably no coincidence that "Spectre" opened in Spain the day AFTER this promotion ended. El Diario – 2 November 2015
UK – DenofGeeks is starting a survey on cinema behaviour in the UK. "We're starting an annual survey where we're looking to get an idea of how many of you have problems when you go to the cinema, and which cinema chains are best and worse at policing their screens.
We're not looking for data on what car you drive or anything: it's a simple survey, which you can take by clicking [here]." Den of Geeks – 4 November 2015
USA – US cinemas ban masks and light sabres from the upcoming Star Wars screenings.Given the many shooting and gun incidents in US cinemas (not to mention leaf blower pranks) it seems like a sensible precaution to ask patrons not to bring fake weapons. The Guardian – 3 November 2015
Technology
Australia – James Gardiner, aka the CineTechGeek, looks at the elephant in the darkened HDR room, which is that the more light you beam on the screen, the more is reflected back off peoples' faces. Some related good news is that the committee for setting the recommended practice for luminance measurement techniques has been triggered at last week's SMPTE 20F meeting. Thanks to the other CJ (Flynn) for that information.
USA (CA) – On a related note, Dolby Cinema at AMC Prime will not be that dark because AMC has decided to put glass between the seats, not only reflecting light back onto screen but also bouncing sound back to your ears. Is this to comply with some city code for health and safety? But then what is the point of Dolby Vision if the black bars of the scope image turn grey? Then again, AMC has a history of installing visually distracting glass partitions.
Audio
Greece – Ymagis has completed the first installation of an Dolby Atmos system in Greece with Village Cinemas. Not just one but two cities got the new audio technology: Athens at Village Cinemas at the Mall Athens and at Village Cinemas at Athens Metro
Mall as well as at the Village Cinemas at Mediterranean Cosmos in the northern city of Thessaloniki. Press Release – 6 November 2015
Seating
Korea (Republic of, South) – CJ 4DX claims to have hit the 10 million patron mark in record time this year. "The feat was achieved by 187 4DX theaters in 32 countries, including South Korea, China, Japan and the U.S., which exceeded the 10-million viewer mark in less than 10 months from the beginning of this year to Oct. 29, according to CJ 4DPLEX, which runs the chain." In 2009 just 10 films were released in the format, but this year the number is 70. Yon Hap News – 5 November 2015
Law & Order
India – Who should have the right to issue licences to cinemas in the Indian capital has now gone from being a political question to an issue before the court. "A plea was today moved in Delhi High Court challenging a city government notification directing that cinema halls would be granted licenses by district commissioners of revenue department." Both the revenue and department and Delhi police claim the right to issue licences. (This issue has of course nothing to do with who should be in a position to collect bribes to issue licences. None WHAT-SO-EVER.) Economic Times – 3 November 2015
UK (Scotland) – Two teenagers were charged with 'abuse' after a gang of youths hurled eggs and shouted abuse at the Odeon Cinema staff in Dundee. The police were called in and had to 'rugby tackle' one of the youngsters to the ground. Evening Telegraph – 5 November 2015
Imax/PLF
Italy – The first-ever Imax has opened in Southern Italy, with the premiere of "Spectre" at the Happy MaxiCinema in Afragola on the outskirts of Naples. Southern Italy is notoriously under-screened with the area where the Imax opened also being the setting for the notorious mafia film and TV show "Gomorra". This is only the fourth Imax in Italy with even the capital Rome without one. Variety – 5 November 2015
Cinema Opening/Closings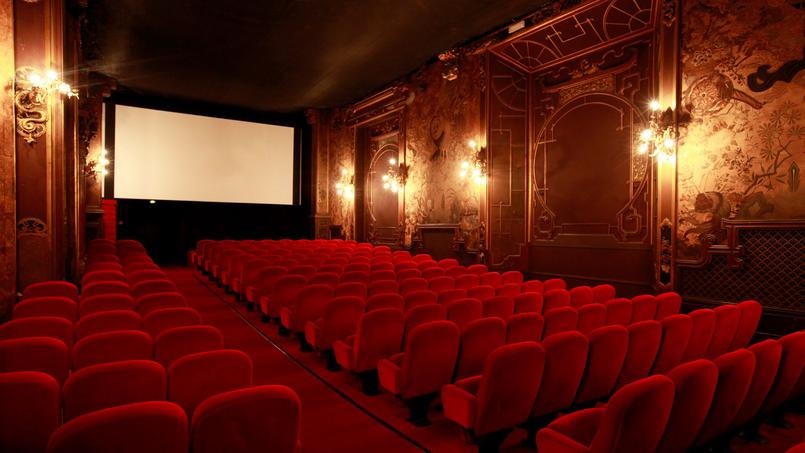 France – One of Paris' most famous cinemas, la Pagoda, is closing – but only for a temporary refurbishment. The only cinema in the 7th arrondissement of Paris, the cinema is owned by real estate mogul Elizabeth Dauchy who decided that it was time for a makeover, which is why it closes its doors for two months on 10 November. The cinema is where the first films of the likes of Jean Renoir and Luis Buñuel screened. Le Figaro – 11 November 2015
USA (WA) – Apparently the first new multiplex in Tacoma in over a decade can't open soon enough. "Century Theatres at Point Ruston will feature nine screens, digital picture and sound systems, and, in one auditorium, assigned reclining seats. The reclining seats and 3-D presentations will include a ticket price surcharge." The News Tribune – 5 November 2015
UK – Hampshire is getting a new multiplex. As part of the Whiteleys Shopping Centre there will be a nine-screen Cineworld which will create 35 local jobs. the GBP £18 million leisure extension that includes six restaurants below the cinema will open on 19 November. Daily Echo – 4 November 2015
USA (TX) – Cinemark opened a new 12-screen theatre in La Quinta, California yesterday. "The Century La Quinta and XD will feature Cinemark's NextGen cinema design concept, Luxury Lounger recliners, and favorite concession stand items, along with beer, wine and frozen cocktails." This is the 12th new multiplex with the Cinemark XD: Extreme Digital Cinema PLF auditorium in Southern California. Press Release – 4 November 2015
Finally
Another listicle, but this one a fun one. "13 Movie Theater Hacks To Make Your Moviegoing Experience Better." Most of these only apply to the US, but we particularly liked #1, #7 and #8. Buzzfeed – 3 November 2015
Patrick was a Senior Analyst at Screen Digest, went on to launch the digital cinema operations of Unique and Deluxe Europe, then digitised Bollywood at Adlabs/RMW, and now writes, consults and appears on panels about cinema all over the world.
Latest posts by Patrick von Sychowski (see all)