When the Marché du Film announced that Ted Sarandos would be making an appearance during the NEXT program at this year's Cannes Film Market, the session instantly became one of its most anticipated events. The chief content officer at Netflix has a history of making controversial statements at such forums while discussing the streaming media company's ongoing business or forecasting the industry's future. It's safe to say Sarandos did not disappoint in doing just that when speaking here earlier today.
For an executive who previously faulted movie theatre owners of strangling innovation in a manner which "might kill movies", and whose company plans to release a big budget sequel to "Crouching Tiger, Hidden Dragon" day-and-date theatrically and on Netflix, it was rather brave of Sarandos to turn up in the hallowed halls of a cinematic shrine such as the Palais des Festival during one of the most important film festivals in the world. After all, Sarandos didn't endear himself to many industry professionals when late last year he he referred to the current feature film distribution model as "pretty antiquated" and called on the studios to do away with release windows. So, there was a high probability of his presence in Cannes leading to a few fireworks, or at the very least a memorable exchange or two.
Though Sarandos stuck close the talking points he's used during numerous public speaking engagements throughout the past two years, his session became so prickly that Harvey Weinstein, of all people, had to come to his defense. What was unexpected about the moment, which is sure to live on in Cannes lore for many years, is that it wasn't related to theatrical motion picture distribution or exhibition, but rather production; a French journalist accused Sarandos of helping destroy the "film ecosystem" in Europe within the next fifteen years. Presently Netflix does not contribute to the European film subsidies as all of the regions broadcasters and distributors are required to do.
Just as Sarandos finished explaining how Netflix would "grow the European film ecosystem" by giving its filmmakers a worldwide platform, Weinstein, the head of The Weinstein Co. stood up and proclaimed:
I hope that the government spends its money on hospitals and children and that the marketplace is so good that his films can be sold to the marketplace and don't need government subsidies. I came here to defend Ted today because I thought somebody was going to talk about the whole movie theater thing. In case he goes off on that tangent, I better come as a bodyguard. But I'm even more thrilled where this conversation went and how visionary this company is.
This is a guy [Sarandos] who buys documentaries and cares. This is a guy who buys foreign-language movies and cares. And every one of these monopolies, let's start with TF1 … they've gotten a wake-up call by what Netflix has done. And you know what? They've all gotten better and their quality is going to improve and they're going to be big customers for your product. So, having the rebel in the room made us all better and stronger.
Keep in mind, Weinstein, and his company, are one of the producers on "Crouching Tiger, Hidden Dragon 2″.
When the conversation did broach the subject of theatrical exhibition, Sarandos said, "Nothing we're doing is meant to be anti-cinema. We think of Netflix as pro-movies. Consumers have more choice. Nothing on Netflix can compete with wanting to go out to the movies with your girlfriend. If you don't want to put on your shoes, nothing in the theaters can compete with Netflix."
He also reports that the company will not distribute their original feature films theatrically in France, but that in other territories they are working with cinema operators to facilitate day-and-date releases. "The onus is on us to make movies that are so good the theaters will book them even if they are going out on Netflix," Sarandos explained.
Netflix now spends upwards of 10% of its content budget on original programming, though Sarandos said that figure could rise to more than 50% as the company grows more successful with its home grown productions. He believes this could actually benefit the film industry at-large since Netflix is willing to make movies with medium-sized budgets, the very kind he claimed Hollywood studios aren't making anymore since it is very difficult for them to make a profit.
"By the time they're released in cinemas the theater owners take cuts, the distribution fees, advertising. Those movies have got to do so much box office revenue to ever see a profit that for the most part they're looking at a losing proposition," said Sarandos. "And, God help you if you're an Oscar contender because the awards budget is recouped against the budget."
Rather than going with what Sarandos called a "lottery ticket approach", he said what "we do at Netflix are going to be profitable for the producer. We buy the films at a premium to the budget so there's no chance that an investor who does a film with Netflix is going to lose money."
He added, "We can give them a global audience of 63 million so people will see their film, they'll make money on their film and more importantly it will be a film that will be important in the culture."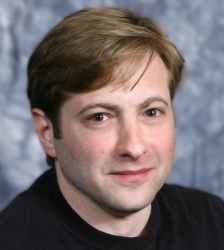 Latest posts by J. Sperling Reich
(see all)