On Monday of last week, Deadline broke the news that Netflix was making another move into feature films by acquiring "Beasts Of No Nation" for a reported USD $12 million. This was followed the trade publication Variety which published three stories on the same subject in quick succession, the headlines for which could have been written before the news they detailed had actually occurred or been made public.
The first headline read, "Netflix Makes Another Bigscreen Splash With 'Beasts of No Nation'" and laid out the information presented by Deadline less than an hour earlier, while adding their own take about how the acquisition was meant to "bolster its awards season status" (more on that in a moment).
The second and third headlines on the subject could have been predicted by anyone following the film industry over the last few years and came within 24 hours. By Tuesday morning Variety told us "Netflix Releasing 'Beasts of No Nation' Simultaneously in Theaters and Streaming Service" and by that afternoon was able to inform us "Major Theater Chains to Boycott Netflix's 'Beasts of No Nation'".
Identical headlines are likely to appear every time Netflix purchases another feature length film it plans to distribute. The title of the movie is all that need be altered. We had seen similar headlines in the same sequential order last October when Netflix announced their intention to distribute the sequel to the martial arts classic "Crouching Tiger, Hidden Dragon" this August day-and-date in cinemas and through its subscription video-on-demand streaming service.
This latest Netflix pickup is from the much-in-demand director Cary Fukunaga fresh off an Emmy win for his work on the first season of HBO's "True Detective". Based on Uzodinma Iweala's critically acclaimed debut novel of the same name, its story centers around a boy forced to become a child soldier in an unnamed African country. The film stars Idres Elba as a guerrilla leader who turns the boy into his protégé through a dehumanizing process meant to train him as a soldier.
Sounds just like the relevant, issue oriented types of movie that do quite well during the annual awards season. Especially with the high-brow cache of Iweala and the pedigree of a hip director like Fukunaga who previously made a splash at the 2009 Sundance Film Festival with his first feature "Sin Nombre" and won praise for his 2011 adaptation of Jane Eyre.
Netflix likely anticipated the resistance it would face from major cinema chains such as AMC, Cinemark and Regal who have publicly stated they will boycott "Beasts of No Nation" over the company's plans to release the film simultaneously on VOD and in cinemas. However, this same release strategy may not present a hurdle en-route to awards season domination, since the rules for many year-end kudos have been revised to meet modern distribution models and specifically allow day-and-date releases to qualify.
Though the rules for the 88th Annual Academy Awards have not yet been published, they have historically included conditions such as Rule 2, Clause 3 for this year's Oscars:
Films that, in any version, receive their first public exhibition or distribution in any manner other than as a theatrical motion picture release will not be eligible for Academy Awards in any category. Nontheatrical public exhibition or distribution includes but is not limited to:

Broadcast and cable television
PPV/VOD
DVD distribution
Internet transmission

Motion pictures released in such nontheatrical media on or after the first day of their Los Angeles County qualifying run remain eligible. Also, ten minutes or ten percent of the running time of a film, whichever is shorter, may be shown in a nontheatrical medium prior to the film's qualifying run.
Our reading of this rule means that "Beasts of No Nation" will qualify for the Academy Awards – the honors with the most rigid guidelines – provided that the Netflix DVD or SVOD release occurs the very same day it opens theatrically in Los Angeles County and before it is released on such nontheatrical platforms anywhere outside of Los Angeles County.
Netflix, at least on a limited basis, has already proven they don't poison their films in the minds of Academy voters with simultaneous releases. For the past two years they have had titles nominated for Best Documentary Feature Oscars: "Virunga" this year and "The Square" in 2014. Though not a Netflix title, "Margin Call" was released day-and-date in 2011 and went on to pick up an Oscar nomination for Best Screenplay. One could even argue that the wide availability of a film on Netflix might help it get seen by more awards voters and thus it might fare better.
With no impediment to awards nominations for a hybrid release and Netflix expressing ambivalence to boycotts of their tites by all the major North American exhibitors, it is unlikely there is much that will force the company to reconsider its aversion to theatrical windows.
Many, like my Showbiz Sandbox co-host Michael Giltz, make a convincing argument that Netflix is missing out on the revenue opportunity release windows were designed to maximize. Versioning is indeed a common and often effective method of increasing a product's earning potential during its lifecycle. For instance, the publishing industry still releases more expensive hardcover books significantly before paperback editions of the same titles (and have been synchronizing associated e-book prices to coincide with those of the physical releases).
However, any incremental revenue that "Beasts of No Nation" could earn through a theatrical-first approach would not be worth the erosion of brand perception that will come by acknowledging a release in cinemas is more prestigious, important and necessary than one through the streaming platform upon which the company built its name.
Last November at the U.S.-China Film Summit in Los Angeles, Netflix chief content officer Ted Sarandos had some harsh words for exhibitors, saying "Like television distribution a few years ago, movie distribution is stuck in old models. A lot of models that the theater owners have kept in place are outdated." For the company to suddenly provide a theatrical release window for their feature films would be an admission that existing distribution models aren't so outdated after all.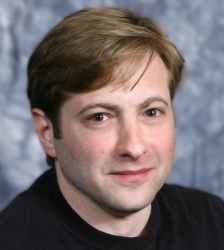 Latest posts by J. Sperling Reich
(see all)