Australia – This is the first time I've ever heard of a cinema being evacuated because of its popcorn.
A batch of burnt popcorn caused the evacuation of four cinemas at the Grand Cinema Warwick complex on Monday night.

Fire fighters were called to the Beach Road cinemas just after 9pm after reports of smoke throughout the building.

It is believed the smoke was caused by burnt popcorn that caught alight after it was thrown into a bin in a passageway.  LINK
USA – Seeking Alpha points to a strong first quarter at the box office in the US, with a related bounce in the share-price of cinema companies (as we will see below).
Box office sales and in-theater spending trending strong • 10:55 PM
Clark Schultz, SA News Editor
The U.S. box office is up 6.4% YTD to $2.718B through April 5 and is off to its fastest start since 2010.
Six films have topped to $100M mark already with many of the biggest releases of the year still to come.
The boost in box office revenue coincides with a trend of higher in-theater spending amid an increased mix of premium theaters.
AMC increased food and revenue per patron by 15% in Q4 to $4.46, while Carmike Cinemas saw its total concession take rise 11%.
Exhibitor stocks: CKEC, AMC, CNK, RLD, IMAX, RDI, MCS.  LINK
USA -Are shares in Wanda-controlled AMC overvalued? Not according to this Seeking Alpha analyst.
I'm still holding this name for reasons outlined in previous articles that aren't strictly valuation and multiple based, but when viewing AMC against its short list of peers on a comparable company analysis, it becomes clear that still, even at elevated equity pricing, AMC is not overvalued and can expand share price further via multiple channels.  LINK
USA – Now that the uncertainty over the NCM-Screenvision is over, the company's share price could benefit argues this Seeking Alpha analyst.
2014 was a tough year for the company, which saw revenue decline by 14.9% to $394 million and operating income fall 25% to $151.7 million. However, 2015 is already starting on a good foot with one big road block behind it and several positive catalysts. In 2014, National CineMedia announced the acquisition of Screenvision (a competing pre-movie advertising company), which almost immediately met resistance from the Department of Justice. Just two weeks ago, on March 16, 2015, the company announced it would no longer seek to merge with Screenvision, because the ongoing costs and distraction of the suit from the DOJ no longer justified the merger.  LINK
[youtube]https://youtu.be/fg0RQKW8KLE[/youtube]
France – French cinema chain C2L is offering a 'money back' guarantee, but not if you sit through most or all of the film.
"Money Back". The principle is simple and involves 12 cinemas in France . Since April 1, C2L group, which has fifty theaters, offers to repay customers the price of the ticket if the film does not please them. One condition: they must leave their seat within 30 minutes, including commercials and trailers.

Marc Landry, marketing director of C2L, says the initiative can "reassure the viewer." "When you open a novel, you know very well within the first 2-3 pages, if it will please you or not. A film is a bit like it is in the epidermal emotion, and you know in the first 15 minutes, if it will please you or not," he tells France Info.  LINK
India – In the shadow of PVR, Inox and Carnival, SRS is quietly growing bigger.
In a remarkable milestone, the multi-domain Rs. 5,000 crore plus SRS Group's cinema arm SRS Cinemas announced its new cinemas through franchise channel/mode at Hajipur (Patna) and Saharanpur. These two properties of SRS Cinemas is a milestone launch for SRS: with these properties operational, the brand has hit the coveted 50 number of screens (now totalling 54 screens), underscoring its rising stature as a large, prominent operator in the cinema/multiplex business.  LINK
Censorship
Ukraine – The showing of many Russian television serials and films has been banned from Ukrainian television, but it seems cinemas are as-yet unaffected.
The law of February 5, Parliament banned the broadcast of TV series and films taken after 2014, and all the bands that promote army and police captured Russian Federation since 1991 year.

As explained "Ukrainian Pravda" Head of the Committee on Culture and Spirituality deputy faction "Popular Front" Nicholas Knyazhytsky new Russian films may appear in Ukraine only in theaters or on the Internet.  LINK
Event Cinema
USA (CA) – Surely a first – an event cinema transmission for a film not opening for another six months.
It's no secret that 'Star Wars Celebration' is just around the corner – the annual festival which celebrates everything from the galaxy far, far away. But with a special panel lead by director J.J. Abrams being streamed live in London, we have to wonder – could this be our first glimpse at the new trailer?

"Star Wars Celebration – the ultimate Star Wars fan experience – kicks off in Anaheim, California and London, UK on April 16 at 6PM GMT," says the official press release. But there's plenty more to get excited about. "Star Wars: The Force Awakens panel, hosted by J.J. Abrams and Kathleen Kennedy with special guests, to simulcast in select international cinemas."  LINK
Technology
USA (AR) – For those of you that were unable to make the Illuma laser demo in Arkansas, Donald Cooleman has an interview with the CEO of the company behind it.
This was the first public showing of the LASER Light sources in action. LASER modules developed following a millitary contract to find the best speckle mitigation technology, and an $100,000 grant from the Arkansas Science & Technology Authority to further develop the technology for LASER projection displays, led Power Technology to develop these LASER light sources for projectors.

Reports following the announcement of this demonstration as well as the company's online documentation showed some confusion, as to the LASER modules' output and lifetime. So we contacted Walter Burgess VP, Sales & Engineering at Power Technology, Inc. to clarify.  LINK
Premium Large Format
BoxOffice magazine looks at the premium large format (PLF) market and finds it, well, big.
The pleasures of a big screen, however, aren't exclusive to Hollywood productions. Earlier this year, the HBO hit Game of Thrones became available to screen at select IMAX theaters. The show is widely available at home for HBO subscribers, and countless more viewers have helped make Game of Thrones the most pirated show in the world. The theatrical debut of Game of Thrones on IMAX screens brought in $1.46 million from 205 screens, claiming the second-highest per-screen average of the weekend among films playing on more than 20 screens. The box office result illustrates a compelling point: PLF has the potential to fill up auditoriums at a premium price point, even if the same content is readily available at home.  LINK
USA (GA) – NCG Cinemas is the latest exhibitor to introduce sensory-friendly screenings.
When a sensory-friendly movie begins, the lights will not be turned all the way down, the sound will not be as loud and it will be okay to stand up, sing along, dance and move about the auditorium. The employees of NCG Cinemas throughout its 17 theaters in six states also recently underwent training developed by Special Needs Certified of Atlanta. The online training helps educate businesses on how to better serve customers with special needs.  LINK
Argentina – Gaumont cinema was one of many buildings in Buenos Aires that turned its facade blue to highlight the issue of autism.
Space INCAA Gaumont lit up blue today as part of the events of visibility of the campaign that develops under the National and International Day of Autism Awareness. The Pink House and other public buildings across the country began to light blue every April 2 as a way to promote awareness and to make visible the struggle of people with autism and their families.   LINK
Health & Safety
Cambodia – I don't know what is more dangerous about this competition: encouraging speeding or taking your eyes off the road to snap a pic of your speedometer.
A CINEMA chain in the Cambodian capital has apologised for what it called a "Fast and Furious Competition," which was criticised for encouraging participants to drive fast and post online photos of their speedometers.

LEGEND Cinemas had launched the competition ahead of the April 13 release of Furious 7 in Cambodia, the latest film in the blockbuster Hollywood franchise known for its high-speed driving and outrageous auto antics.  LINK
UK – Flooding happens in cinemas, but comp tickets shouldn't just be offered when customers ask for it if their screenings are cancelled.
Flooding at Cineworld in Sovereign Harbour left families bereft, as many were unable to watch their Easter films.

Families turned up to the cinema on Wednesday morning, only to find the showings for some films were cancelled because of flooding. Mum-of-two Rosie Libatter, was set to see Penguins of Madagascar, with her sons, aged seven and ten.  LINK
Cinema Opening/Closings
USA (NY) – The future is uncertain for New York's famous Ziegfeld theatre as owner Cablevision wants to sell it, according to this THR exclusive.
New York's storied Ziegfeld Theatre is on the verge of closing its doors as its operators have grown frustrated with the money-losing moviehouse and seek someone to take over the lease.

In an interview with The Hollywood Reporter, James Dolan, CEO of Cablevision, which runs the Ziegfeld, was asked whether he planned to close the legendary venue that has played host to countless Hollywood premieres.

"Yeah. Probably," Dolan said. "It loses a lot of money. The theater business is a tough business."  LINK
India – Inox as opened a new multiplex in the state of Goa.
NOX Leisure has commenced the commercial operation of new Multiplex Cinemas Theatre situated at Osia Commercial Arcade, SGPDA Market Complex, Margao, Goa, having 4 screens and 904 seats from March 31, 2015.

The company along with Satyam Cineplexes is now present in 52 cities with 96 properties, 372 screens and a total seating capacity of 98782 across India.  LINK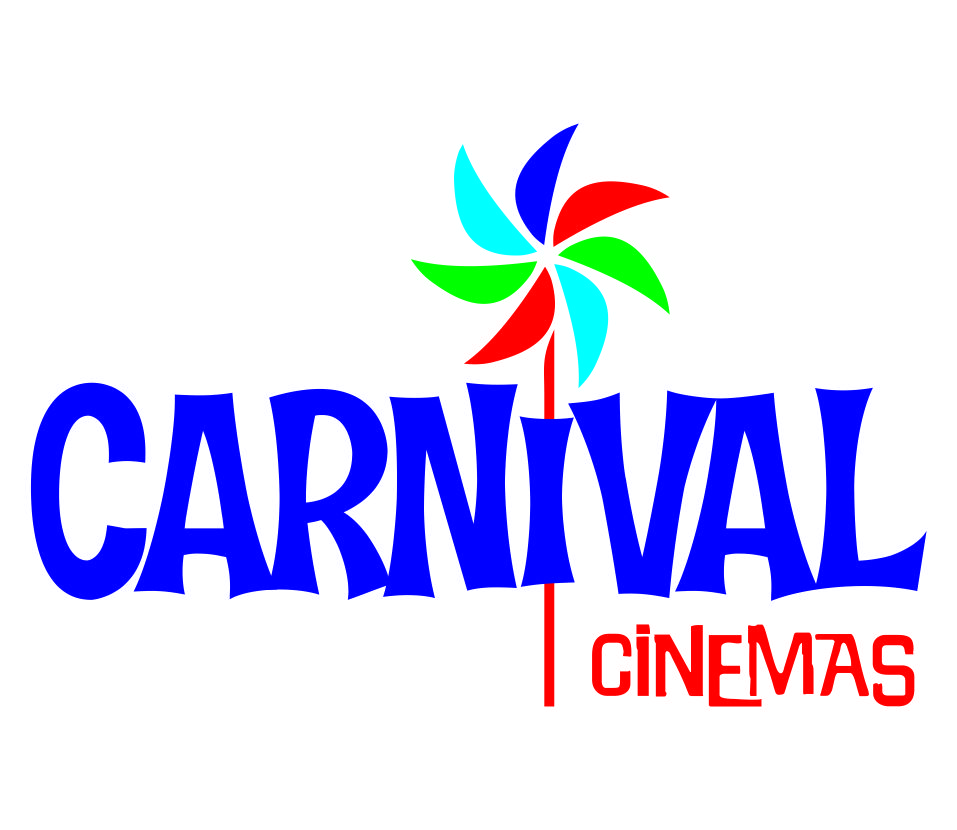 India – Carnival has opened a new multiplex in West Bengal.
Carnival Cinemas announced the launch of its three screens multiplex at Durgapur City Centre in West Bengal.

The three screens multiplex have a total seating capacity of around 999, approximately 333 seats per auditorium. The plex- lobby has been completely refurbished.  LINK
UK – My formal local cinema in London's East End is facing closure. Would be a real shame if it shut.
An independent arts venue and cinema faces closure following a dispute with Tower Hamlets Council over a money repayment.

Rich Mix, in Bethnal Green Road, Shoreditch, hosts more than 650 arts events a year and screens an array of films not usually shown in mainstream cinemas.

But the venue is being taken to court by the local authority over the non-repayment of a £850,000 loan, which could bankrupt the social enterprise.  LINK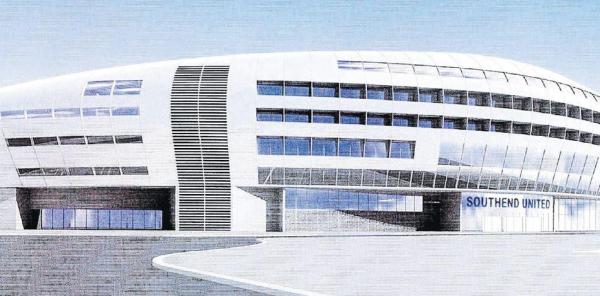 UK – A new multiplex planned for this British sea-side town's proposed football stadium.
A NEW Southend United stadium could boast a 12-screen cinema and 170 apartments on the same site, planning documents reveal.

The Blues have wanted to move from Roots Hall to a new 22,000-seater venue at Fossetts Farm since 2007, but a modified planning application now reveals more details about the development of the site.  LINK
Finally
The best cinema business-related April's Fool joke we've come across has to be this: Severtson's "Just Add Water" Giant Cinema Projection Screens
Expansive Cinema Screens Ship in Padded Envelopes, Then Expand to Full Size With the Addition of Water Prior to Installation.

Mesa, Ariz., April 1, 2015 – As a leader in the cinema, home theater, and Pro-AV screen industry, Severtson Corporation (www.SevertsonScreens.com) has a history of creating top quality screens, screen materials, and screen coatings. Today, on April Fool's Day, 2015, Severtson is making history once again with the announcement of a revolutionary product: a postcard-sized screen that expands to full size as soon as it is thoroughly moistened in water.  LINK

Latest posts by Patrick von Sychowski
(see all)