France's 16th annual 'Cinema Spring' between 22-24 March attracted around 2.6 million viewers, similar to the previous year, according to figures from the National Federation of French Cinemas (FNCF).
For this national operation, cinemas offered three days a discount of 3.50 euros per session, with the aim of maintaining good attendance earlier this year.

After a first day up 10% compared to the previous edition, the results of Monday and Tuesday were down by 12% and 11% respectively, said the FNCF.

These stable figures are part of an overall increase in cinema attendance in France by 28.5% year on year in February, to 22.5 million visitors, according to the National Film Centre (CNC).   LINK
Canada – A shake-up of how films are classified in Canada's Quebec, with the ratings body absorbed into the Ministry of Culture. Canada has different classification bodies and systems for each of its provinces, making it a messy situation. Past efforts to streamline and unify these into one national body have failed.
The government abolished the Régie du cinema. The body responsible for classifying films taking place will now be incorporated into the Ministry of Culture.

The news was confirmed in the books of budgetary appropriations, filed yesterday in the room.

The Quebec Film Board was established in 1983 as the successor of the Office of censorship, which lasted until the late 1960s Its main mission is to enforce the articles of the law on cinema but also to classify films presented in Quebec according to age group they serve (Visa General 13+, 16+ and 18+).  LINK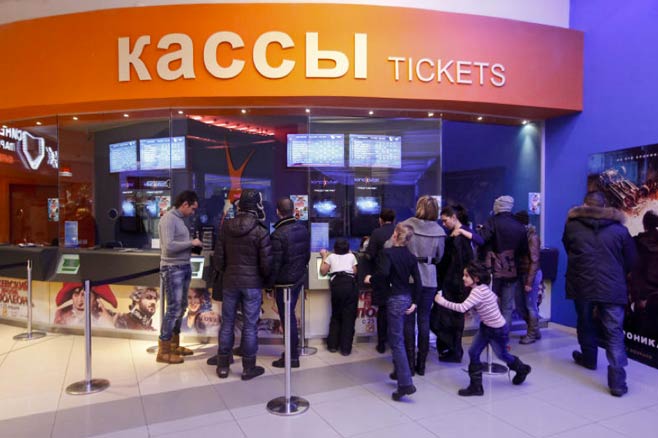 Russia – Sanctions, oil crisis and the plunging value of the currency are all having their effect on the Russian exhibition sector, which is down significantly in terms of new cinema openings.
The number of new movie theaters opened in Russia in 2014 was the lowest since 2001, according to data released by the research association NP Expert.

Last year, 36 new cinemas with 329 screens were inaugurated in Russia, the lowest figure over the last 13 years, which contributed to an overall decline in movie attendance. In 2014, for the first time since 1991, the number of admissions did not grow but declined by 0.2 percent, year-over-year.  LINK
India – Multiplex operators in India are putting a brave face on what was a middling year and the imminent dearth of visitors on account of the IPL cricket season. They are putting their faith in mall traffic.
This cultural proclivity is one of the many reasons why the multiplex business is optimistic, despite a mixed year for Bollywood, sluggish consumer spending and project delays in the construction of new shopping malls in tier I cities. As Sanjeev Kumar Bijli, joint managing director at PVR Ltd, India's biggest multiplex chain, puts it, "The consumption story is too strong. The spending density is low at this stage, but I expect it to come back in about six to eight months."

This buoyancy is backed by the fact that the country is still under-screened. There are about 9,000 screens in India, of which multiplexes account for approximately 25 percent. The total screen density in India is eight per million, in comparison with 117 per million in the US. For multiplexes, it is less than one screen per million, industry data shows.  LINK
India – Having previously partnered Cinepolis in India, Rentrak has now announced a tie-up with Carnival as well.
Box office measurement body Rentrak is slowly expanding its footprint in India, where until now box office numbers haven't had a systematic tracking system. Rentrak, which recently inked a deal with India's Cinepolis multiplex chain, has now joined hands with the Mumbai based Carnival Cinemas.

Rentrak will implement its box office reporting system across Carinval Cinemas properties.

Carnival Cinemas with 300 screens currently ranks as India's third-largest exhibition chain after PVR and Inox. The company plans to increase its screen count to more than 1,000 screens across India by 2017, including theaters in small cities throughout South India.  LINK
Cinema Opening/Closings
UK – Britain's oldest cinema is getting ready to re-open.
Two months before the reopening of a theatre dubbed "the birthplace of British cinema", archives have revealed the extraordinary history of a building used to screen the UK's first moving image – and its first X-rated film.

The Regent Street Cinema in London was used as a lecture hall by the University of Westminster after screenings ended in 1980. It has been restored to its former glory, at a cost of £6m, thanks to a £1.5m Heritage Lottery Fund grant and money raised through a "name a seat" project.  LINK
Finally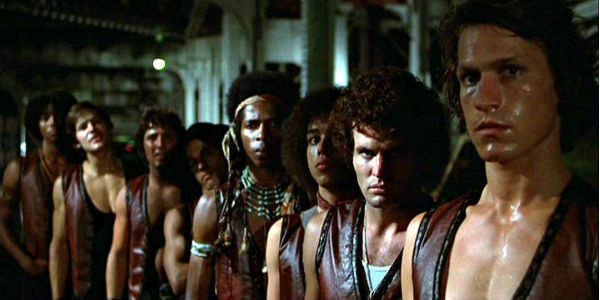 A sad and sometimes horrific list of violent incidents that have occurred in cinemas.
[P]utting up with unruly kids or someone's knee constantly jabbing into your seat doesn't compare to the rare but horrific acts of violence that have broken out in movie auditoriums, and while for the most part movie-goers are familiar with violence erupting on the cinema screens no one ever expects it to happen in front of their eyes for real.

The following list covers ten horrific moments when violence erupted in movie theatres – these shocking stories could be enough to put you off going to the cinema for life.  LINK

Latest posts by Patrick von Sychowski
(see all)