Cinema operators seem to be putting themselves up for sale at such a rapid pace these days that anyone following the cinema exhibition space might believe the industry is in dire straits.
It's been nearly three years since Wanda purchased AMC Cinemas. Regal Entertainment put themselves on the market in October of last year, but changed their mind three months later when a suitable buyer didn't show up. Then last month the United Kingdom based Odeon put themselves on the market for a third time.
Add to this list Carmike Cinemas. Last Friday shares of the fourth largest North American cinema chain rose 12% after Reuters reported the company had hired investment bank JP Morgan Chase & Co. to explore a sale. Carmike, which is headquartered in Columbus, GA, was of no help in confirming whether the news was accurate, issuing the standard and expected statement, "The Company has stated that its policy is not to comment on unusual market activity or rumors."
Unfortunately, the news media and stock analysts do not adhere to such policies which meant they were free to produce a endless number of derivative stories providing details easily found on Carmike's website. Our initial reaction to the news was to suspect the exhibitor might be trying to draw attention away from a less positive development. This standard business practice has proven rather effective throughout the ages.
However, the report surfaced almost two weeks after Carmike posted its fourth quarter earnings for 2014 which were down. During the quarter the chain had an earnings per share of USD ($0.04), well under analysts expectations of USD $0.20. Still an increase of 7.9% in revenue to USD $185 million caused the company's stock price to rise 2.2% after its announcement to $32.01. As well, though it may not be ideal to have negative earnings in one's quarterly financial reports, the reason for the shortfall was attributed by stock-watchers to the cost of the companies recent acquisitions binge.
Carmike President and Chief Executive Officer David Passman was certain to point this out during an earning's call on March 2nd, reminding attendees, "The fourth quarter was our first full reporting period including the Digiplex acquisition, which was completed in mid-August. Our organization has acquired over 750 screens in just over three years, and we believe there is further runway ahead for consolidation."
These don't sound like the words of an executive who believes their company may soon be one of those to be consolidated. In fact, Passman went on to say:
"We have the seasoned personnel and available resources to manage a considerably larger circuit, along with the available capital and additional liquidity to pursue opportunistic and accretive acquisitions. Our board and senior management team continue to believe the ROI generated by a disciplined growth strategy will result in the best long term return for all stakeholders."
So, why then, two weeks later, would Carmike itself be up for sale and a potential acquiree rather than on the lookout for profitable circuits as the acquirer? A potential answer didn't present itself until yesterday when the news that U.S. cinema advertising giants National CineMedia (NCM) and Screenvision had called off their planned merger after the Department of Justice filed an anti-trust lawsuit to prevent it. With a 19% stake in Screenvision, Carmike would have walked away with a comfortable profit on its investment and been provided with additional capital to shell out on acquisitions. While not the end of the world for Carmike, the development is sure to be disappointing for all involved.
Thus, one explanation for what would appear to be the company's sudden strategic shift could be that Carmike wanted news of a potential sale to break in advance of the NCM-Screenvision announcement to deflect attention. In this instance it doesn't even really matter if the circuit is really for sale or not.
Another (and possibly more plausible) explanation might be that once the NCM-Screenvision merger was terminated, Carmike wants to see if the free cash flow (FCF) brought in by its stake in the cinema advertising company could attract a buyer willing to pay more than its present USD $830 million market cap.
The purchaser will wind up with Carmike's 274 theatres, comprised of 2897 screens in 41 states, including 20 sites per state in Alabama, Florida, Georgia, North Carolina, Pennsylvania and Tennessee. That screen count has been bolstered, as highlighted by Passman, by an aggressive M&A strategy over the past few years that saw them soak up exhibitors such as Muvico.
Buyers should also be reminded that Carmike was one of the first circuits to adopt digital cinema ten years ago and as such may need to refresh or replace some of their existing projection equipment sooner than theatre operators who may have delayed their conversion until late in the rollout. This last item however is not a certainty as the useful lifespan of d-cinema equipment has been lasting significantly longer than originally anticipated.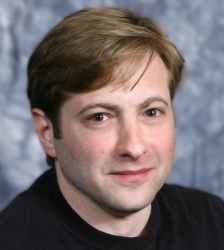 Latest posts by J. Sperling Reich
(see all)