USA – Given how large cruise ships have become it was inevitable that sooner or later one of them would get an Imax cinema.
Carnival is partnering with entertainment innovator IMAX® to bring the world's most immersive cinematic experience to sea with the first-ever IMAX® Theatre on a ship. Guests will take in the latest Hollywood blockbusters, IMAX classics and IMAX documentary content on a screen that's three decks high. Next door at the Thrill Theater, moviegoers can enjoy a multi-dimensional special effects experience. Both are part of the Carnival Multiplex, a first at sea for film fans, complete with concession stand offering popcorn and movie snacks. The Warehouse, featuring a variety of video and arcade games, is located adjacent to the Carnival Multiplex.

The largest ship in the fleet, Carnival Vista will measure 133,500 tons, 1,055 feet long and have a guest capacity of 3,936 (based on two per cabin). The new vessel will debut May 1, 2016, with a 13-day cruise departing from Trieste, Italy — the first European voyage for Carnival in three years.  LINK
Having evicted a man in a wheelchair last week, Odeon is then unable to provide access to a screening of "The Theory of Everything" for – wait for it – a boy in a wheelchair.
An Odeon cinema in Harrogate has told a disabled boy that they couldn't accommodate his wheelchair for any of its nine weekend screenings of Stephen Hawking biopic The Theory of Everything – including ones on national Disabled Access Day.

His mother Kelly told the Mirror: "He said to me the film was supposed to inspire people but how can somebody in a ­wheelchair be inspired if they can't see it? I cried when he said that." The boy, 12-year-old Joe France, said that he was "disappointed", as "Stephen Hawking is one of my top three heroes. I thought it was going to be a very special day."  LINK
Colombia – Royal Films has completed its digital cinema deployments throughout Colombia in partnership with Barco and Bardan.
Barco, a global leader in digital cinema technology, and digital cinema integrator Bardan Cinema have deployed 150+ DLP Cinema® projectors for Royal Films with more installations planned as the exhibitor continues to grow its cinema footprint in Latin America.  LINK
India – Dolby is looking to double its installed base of Atmos screens in India by this summer.
Dolby Labs, a company that focuses on high-fidelity sound, said that it was hoping to add 50 more cinemas to the list of Atmos-enabled screens by this summer in India. If Dolby succeeds, by end of July it may have over 100 Atmos-enabled cinema halls across India.

The first Atmos-enabled screen was launched in India in December 2012. Atmos is Dolby's next generation sound technology, which is a major leap over the widely used Dolby 5.1 and 7.1 surround sounds used in most halls.  LINK
Nigeria – Variety provides a good overview of the multiplex market in Africa's most populous country.
By the end of January, Nigeria will have just 23 cinemas across a country of 177 million, with nearly half those concentrated in Lagos, the country's biggest city. While such numbers for exhibitors might seem bleak, that figure has more than doubled since Filmhouse — which will now have nine plexes across the country —opened its first theater in the fall of 2012.

At the time, the company set a target of 25 new theaters in its first six years. But according to Mkparu, it should meet that goal by early 2017, with plans to build four new movie houses per year after that. While Mkparu is mum on the company's financials, he says that Filmhouse investors are happy.  LINK
USA (KY) – Re-seating might not be as sexy as 4DX-type immersive seating, but it will be the bigger trend of the two in 2015.
Recliners with padded footrests are replacing traditional theater seats as part of a $2.2 million renovation soon to take place at the Regal Cinemas Hamburg Pavilion.

The renovations will include transforming all the theaters into stadium seating and will cut the total number of seats roughly in half, according to Jim Tucker, a building inspector with the Lexington-Fayette County Urban Government who reviewed the company's plans for a construction permit.  LINK
UK – Another cinema venue changes hands, this one for ten million pounds, but the tenant will remain Vue.
MP Real Estate in Cambridge has advised on the acquisition of the Vue Cinema in the Grafton Centre for £9.6 million.
The purchase was made on behalf of an institutional client and represents a net initial yield of 6.65 per cent.

The eight-screen cinema extends to approximately 32,100 sq ft and has a seating capacity for 1,600 customers. It forms an integral part of The Grafton Shopping Centre, with access to the first floor food court and multi-storey car parks.  LINK
Event Cinema
[youtube]https://www.youtube.com/watch?v=95_R1KxynMc[/youtube]
France – Given that 2013's biggest event cinema, erh, event, was a French stand up comedy show, it is a big deal that this tour kicks off in cinemas.
Anne Roumanoff  in cinema. This is the first time a comedian reserves their premiere show for the cinema. A Crépy-en-Valois, film "The Canvas", will benefit from the new. Next monday…  LINK
Technology
Germany – Not that we are condoning the use of smartphones during a film, but this seems like a handy app.
An exciting movie, popcorn and a cold drink make a successful movie night perfect. If not for these oppressive bubble would be: No later than the big showdown, it is time to leave the cinema for a toilet break. But what if you miss the most important key scene? This problem belongs to the app for Android , iPhone and Windows Phone in the past.   LINK
Law & Order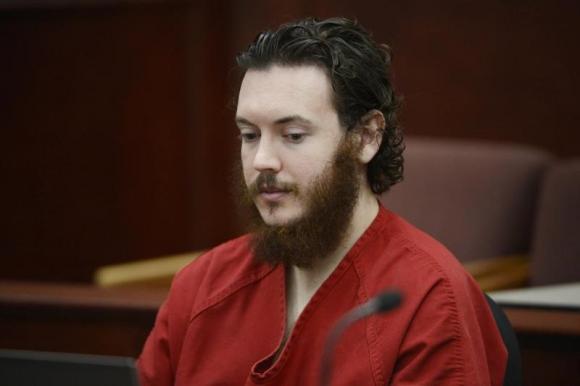 USA (CO) – The Aurora cinema shooting trial finally got underway last week.
Nine thousand prospective jurors – the largest jury pool in US history – begin arriving today for the Batman cinema shooting trial.

Whittling those numbers down to the 12 jurors and 12 reserves is expected to take months, and the trial at the court in Centennial, in Denver, Colorado, could last until October.  LINK
Cinema Opening/Closings
UK – Proof that cinemas are a cornerstone of town-centre re-generation and worthwhile investment.
PLANS to transform the delapidated old town hall into a cinema complex will cost Oldham Council £36.7million — but it could bring in an extra £55m over 10 years.

A new report, to be presented to Oldham Council's cabinet members on Monday, provides a breakdown of the project, its funding and its value for money. More than £26million of the cost will come from the council.  LINK
UK – A go-ahead for a multiplex by Vue, less than half a mile from a future six-screen cinema by Savoy. I hope the people of Corby are big movie lovers, because they wil soon be spoilt for choice.
Corby could soon have two cinemas after a narrow vote at a crunch planning meeting saw a second cinema scheme approved.

The decision means cinema giant Vue now has permission to build an eight-screen venue between Elizabeth Street and Westcott Way.  LINK
UK – Might there be a happy ending in sight for this historic World War II cinema in Hull?
A compulsory purchase order (CPO) is to be issued to the owner of a Hull cinema bombed during World War Two who failed to repair the derelict building.

The National Picture Theatre on Beverley Road was hit during a raid on the nearby docks in March 1941 and has since remained derelict.

A repair notice was issued to owner Hakim Saleem in December 2013.  LINK
UK – Uncertainty about this once-glorious cinema in north London. More likely to be a church than picture palace.
Plans to convert the former Carlton Cinema, in Essex Road, into a venue with at least 580 seats were given a further 18 months to come to fruition by an Islingono Council planning committee on Tuesday.

The art deco style building's current owners – evangelical group Resurrection Manifestations – want to build a stage, put in extra seats and hold prayer sessions until 10pm up to seven days a week.  LINK
USA (NY) – No more films at this "underperforming" two-screen cinema soon.
You only have a short time left to catch a movie at The Westhampton Theater, according to Richmond BizSense. The 77-year-old theater, managed by Regal Cinemas, was quietly sold to the Cametas family for $1.75 million in March of last year.

The entity plans to redevelop the building after receiving input from members of the surrounding community on how the property can best be utilized.

The last movies will be shown at The Westhampton sometime later this year, though no official closing date has been decided at this point.  LINK
Finally
Daily Geek (French) has a listicle of "20 Cinema So Amazing You Could spend Your Entire Day There". If most of these are not familiar to regular readers of this column I would be surprised.
Cinema is an art allowing viewers to immerse themselves in many different worlds. In addition to disseminating multiple movies in various environments, some theaters are particularly impressive, further enhancing the feeling of escape. DGS offers an extraordinary journey around the world, to discover the most spectacular theaters.  LINK

Latest posts by Patrick von Sychowski
(see all)