India – Carnival group has acquired small Indian multiplex operator Glitz, having previously bought most of Big Cinemas.
After buying Anil Ambani's Big Cinemas, the Carnival Group has picked up elder brother Mukesh Ambani's majority stake in Stargaze which operates the multiplex chain "Glitz" for an undisclosed amount. Network 18 Media and Investments Ltd, on Thursday said its venture capital unit, Capital 18 has sold nine operational screens in Rajasthan, MP, Chhattisgarh, Uttaranchal and UP and one non-operational screen. Network 18 has sent a brief notice to the exchanges. The latest acquisition take the Carnival group ,which has over 300 screens, closer to their top competition PVR which still leads at 462 screens. Around two weeks ago, the Shrikant Bhasi-led Carnival acquired Big Cinemas for around Rs 700 crore.  LINK
USA – Will cheaper oil/petrol prices lead to more discretionary income and more cinema visits? This Seeking Alpha analyst thinks so.
The stunning collapse in the price of oil can be considered a "tax cut" that will allow for additional spending. To quantify the impact, it is expected that the average family will see an additional $500 in funds which can be earmarked as they see fit. With wage growth virtually stagnate over the past few years; the relief on the consumer due to lower energy prices will be welcomed. In my view, an investable trend has emerged where a clear path for higher discretionary spending. Unlike in recent times, I expect consumers to continue to be cautious with their spending and expect some of the funds to be earmarked for savings and debt reduction which will consume a portion of the savings. With this backdrop in mind, the stronger plays will be those companies that offer affordable luxuries to the masses. The theatrical exhibition chains neatly fall into the above definition as their product is affordable and offers a bit of an "escape" from the everyday routine. In the article below, I will detail the investment case for AMC Entertainment Holdings Inc (NYSE:AMC).  LINK
India – Keeping tickets prices artificially cheap in the south Indian state of Tamil Nadu could force several exhibitors out of business it is feared.
Recovering the costs of a film has become more difficult in the last three years, with the Rs. 120-cap on ticket prices in Tamil Nadu that covers multiplexes, too. A tenth of the seats in theatres and multiplexes in Tamil Nadu are sold at Rs. 10. On the other hand, theatres in adjoining states like Kerala, Andhra Pradesh, and Karnataka charge anywhere between Rs. 150-Rs. 500 per ticket, with the lowest fare estimated at Rs. 50. With rising maintenance and power costs, the reluctance of the government to re-look the fares could result in the closure of many cinema halls, the industry fears.  LINK
India – Multiplex consolidation is rallying PVR's share price and no worries there about the cost of doing business in southern India.
PVR Ltd rallied as much as 4.6 per cent in trade on Monday to hit its fresh 52-week high of Rs 751, on reports that the Ajay Bijli led PVR group seems set to acquire Chennai's premier movie exhibition company SPI Cinemas, popularly known as Sathyam Cinemas.

The deal could end up to be the biggest deal in Bijli's career as well for India's multiplex sector, ET reported. Ajay Bijli, Chairman & Managing Director, PVR Ltd did not respond to ET's email query.  LINK
USA (WA) – A detailed article on how to build an empire of small cinemas with smart geographical targeting. This chain in Washington State.
With as much restraint as possible, Brein and his partners at Far Away Entertainment have gradually assembled a roster of nine small Puget Sound theaters, and used a creative approach to keep them running at a time when independent cinemas were closing in droves. The Bainbridge Island companies venues include a mix of modest multiplexes, second-run theaters and art houses, scattered from Anacortes to Ocean Shores.

The latest addition to their flock is the Varsity Theater in Seattle's University District. Far Away Entertainment leased the 75-year-old, three-screen theater this winter and plans to reopen it at the end of January with a fresh lineup of shows.  LINK
UK – The Living Wage battle has notched up another victory, with Picturehouse agreeing to pay staff at its new London location the higher minimum wage.
Picturehouse cinemas have signed a deal with Lambeth Council and have agreed to pay their staff the London Living Wage when their new cinema in West Norwoood opens. As we reported back in December, Picturehouse Cinemas Ltd and Lambeth Council have exchanged contracts on the council-owned Nettlefold Hall in Norwood High Street and will be turning it into a four-screen cinema, complete with bar and café. The deal will see Lambeth investing £1.125m in the adjacent West Norwood Library which has been closed after thieves stole the copper roof in June 2011.  LINK
U.A.E. – Cinema building is booming in the Gulf states, but some feel ticket prices are becoming unaffordable.
While Qatar has more than 50 multiplex screens spread over seven locations, many movie buffs feel that unlike in some other GCC states, the country has only a couple of halls that can be called affordable options for expatriates with limited income.
Some of the film lovers said the only halls that fall within their budget are the two screens at West End Park, which cater mainly to South Asian expatriates, screening Bollywood and other Indian films. Two more screens are due to open at the venue.  LINK
Box Office
Poland – 2014 was a very good year at the box office in Poland.
Cinemas sold 40.2 million tickets in 2014, which is nearly 11 percent. more than last year – according to data from Boxoffice.pl, which reached "Rzeczpospolita". As reported by the newspaper, the influence of cinema tickets sold in the past year also grew: in comparison with the year 2013 increased by 9 percent. and amounted to 725 million z?.  LINK
[youtube]https://www.youtube.com/watch?v=82ZEDGPCkT8[/youtube]
India – Rentrak has started measuring box office in India, but it's not been without controversies.
PK became the first Bollywood film to use Rentrak to map its box office takings in December 2014. The American analytics service is used by the Hollywood industry to calculate the takings made by films.

This was revolutionary in the Bollywood industry, in which producers and film executives have been accused of fudging figures about takings to improve a film's success.

However, exact figures on PK's takings vary. While the Financial Express, part of the Indian Express group, has been releasing box office figures in billions of rupees, these have been calculated at varying sums by the western media. According to The Hollywood Reporter, on 7 January, PK's domestic take of 3.05 billion rupees amount to $49 million, which contributes to a "total domestic and international box office of $72 million".  LINK
Rentrak has now also partnered Eros.
People
UK – Another Cineworld veteran has defected to Everyman.
Veteran cinema programmer Roy Gower is to take over as head of film at Everyman Cinemas. The appointment was confirmed this week by Everyman Media Group CEO Crispin Lilly. Gower, who takes up the position at the end of January, will replace Jody Pope, who is understood to be taking up an international distribution role at Universal.  LINK
Motion seating
UK – Cineworld in Milton Keynes will be the first UK cinema to offer the 4DX concept. Mooky is excited.
Mooky Greidinger, Cineworld's chief executive officer, said: "We are incredibly excited to be bringing this revolutionary cinematic experience to the UK. Cineworld Milton Keynes will be our first location among many others to come. "In 4DX, cinema-goers will become part of the action as sounds, motion, lights and special effects thrill them in their seats.  LINK
Awards
Belgium/USA – Barco has picked up an Emmy award. Nothing to do with projection but for JPEG2000 interoperability. Did they thank their agent, parents and God in the acceptance speech?
Barco Silex, the leading provider of JPEG2000 compression IP cores and solutions, announces that it has received a Technology & Engineering Emmy® Award yesterday from The National Academy of Television Arts & Sciences. The award is in recognition of the work of Barco Silex within the framework of the Video Services Forum (VSF) on the advancement of interoperability for JPEG2000 systems.  LINK
Advertising

UK – The Head of Film at DCM, the UK's largest cinema advertiser, thinks that it will be a great year for cinema… and cinema advertising.
2015 is also set to be an outstanding year for advertising in cinemas too and predictions are that cinema admissions will soar to levels not seen for 40 years. With such a varied range of titles on offer, brands and advertisers will have the opportunity to engage with a number of key consumer demographics through cinema. In an increasingly fragmented media landscape, cinema still offers a unique experience – one that is reflected in the power of cinema advertising. Our own research with Hall & Partners, 'The Bigger Picture', shows how adverts on the big screen offer eight times more engagement and three times more brand recall than adverts on television. Brands and agencies understanding the massive potential of tapping into this level of engagement will look to make the creative of their adverts ever more cinematic.  LINK
Audio
Puerto Rico – Bardan is installing Dolby Atmos for Caribbean Cinemas.
Industry leader Caribbean Cinemas is once again proving their commitment to cinema excellence by installing the Dolby Atmos® sound format in six of their CXC premium theaters throughout the Caribbean and Puerto Rico. With the help of Bardan Cinema, Caribbean Cinemas has already completed 3 Atmos auditoriums this year in Trinidad & Tobago, Puerto Rico, and Dominican Republic, with an additional 3 throughout the islands slated for completion in 2015.

"We are pleased to partner with Dolby Atmos and Bardan Cinema to elevate movie sound quality to the highest possible level for our valued patrons," commented Robert Carrady, President of Caribbean Cinemas. "We chose Dolby Atmos sound technology because of its superior immersive sound quality and appreciate the added prestige of having the industries preeminent leader in sound technology join us in providing the most engaging sound experience in our premium cinema screens."  LINK
Digital Death Watch
USA (KS) – 2015 is the year when the last US cinemas that haven't converted from 35mm will die. It's as simple as that.
With the installation of new digital projection equipment last week, the Fox has benched the 35 mm projectors it has used to show movies for decades in favor of the higher quality, modern equivalent.

"It's like night and day," Levi Jones, a supervisor with installation company Sonic Equipment of Iola, said Wednesday of the difference between film and digital projection. "It's like looking at standard definition compared to HD."

The $125,000 conversion process began Jan. 5 and was finished by Thursday. It also included the replacement of a portion of the theater's audio system used to show movies. That old system was a relative antique, Fox Director Josh Davies said, using optical technology to read audio directly off the film.  LINK
Cinema Opening/Closings
UK – Vue has pulled out of the controversial redevelopment of the Brighton Hippodrome theatre.
CAMPAIGNERS are celebrating after plans to convert an historic building into a multi-screen cinema and shops were shelved.

Entertainment company Vue wrote to the Save Our Hippodrome group confirming plans to convert the Grade II* listed building in Middle Street were not being pursued by the landlord.

In a letter to the group Kevin Styles, Vue's managing director in the UK and Ireland, said: "We would like to confirm the new landlord is not proceeding with the redevelopment and therefore Vue will not be putting a cinema in the Brighton Hippodrome."  LINK
France – Kinepolis is facing opposition to the opening of a multiplex in the Wave mall.
The construction project of a Kinepolis cinema inside the Waves Actisud mall continues to stir. It is covered by two appeals, one filed by the Union of Ars-sur-Moselle cinema, the other by the RMC group. By obtaining, on 18 November, the Business Improvement District Committee (CDAC), the authorization to operate a cinema inside the Waves Actisud shopping center in Moulins-lès-Metz, Kinepolis won a battle, but not the war. Two troublemakers around in circles have, in fact, against-attacked in December: cinema Union of Ars-sur-Moselle and the CGR group. The first retaliated by filing an application for annulment with the National Business Improvement Commission (NACC).  LINK
UK – The newest Curzon Cinema has opened in an old Sheffield bank building.
Contained within the former site of the Sheffield Banking Company on George Street in the city centre, Curzon aims to complement the city centre's existing arts and entertainment scene, while adding something new to the offering.

Jonathan Griffin, Curzon general manager, said the unique building gives the venue character and its small screens – with a total capacity of about 150 seats – make for an intimate cinematic experience.  LINK
USA (AL) – "Selma" the film cannot be screened in the city from which it takes its name – because there is no cinema there.
Selma, an Oscar-tipped docudrama, tells the story of that march. Led by Martin Luther King Jr, the march is credited with prompting the passage of the Voting Rights Act of 1965, one of the pioneering victories of the civil rights movement.

Paramount Pictures, the studio releasing the film, announced last week that it would premiere the film for free in downtown Selma, but the screenings, scheduled for Friday through Sunday, are temporary: Selma has struggled to maintain a first-run cinema, which has forced moviegoers to travel more than 40 miles to sit beneath the silver screen.

Selma's mayor, George Evans, wants to change that.  LINK
UK – It looks like the Whiteladies Road cinema sage could be finally coming to an end. And a happy one at that.
THE final barrier blocking the redevelopment an historic cinema in Clifton which has been standing empty for 15 years appears to have finally fallen. Developers now look certain to press ahead with their plans to turn the derelict ABC Cinema in Whiteladies Road into a luxury venue after campaigners revealed they will not be press ahead with a judicial review. The latest chapter in the long-running saga means that the art-deco building could reopen for business as early as the end of the year.  LINK
France – It is slow going for building a multiplex in Royan, but the project is on track.
Can you confirm that the project of a cinema multiplex Royan is correct? Franck Gagneux. We're only at the beginning. There is still much to do. I can not go into details but has everything to succeed. When I bought the cinemas in Royan in 2003, I knew they were undersized. But building a multiplex, it does not happen overnight. It's a big investment. I'm working on this project for seven or eight years. Which could range this cinema multiplex? Has two or three tracks. We especially spotted a field near the city center. We need to discuss with the town hall. It must be free and buildable. So we still have work to complete the record. After, there will ARCC (Business Improvement District Committee), the building permit.  LINK
UK (Scotland) – A cinema is top of the 2015 wish-list for the Scottish town of Kirkcaldy – Vue 'may' be interested.
The comments from Vue Cinema come as new figures, based on a report from the British Film Industry (BFI) – indicate a town the size of Kirkcaldy could support three cinema screens. The statistics, provided by Edinburgh-based consultancy firm 4-consulting from information supplied in the report, suggest that Dunfermline and the Lang Toun could both offer three cinema screens – but while Dunfermline provides ten-screens at the Odeon, based in Halbeath Leisure Park, Kirkcaldy has no cinema.  LINK
UK – The Scala cinema in Denbighshire may close, just a few years after re-opening.
Last month bosses at the Scala in Prestatyn learned they would lose a £40,000 subsidy from next April. It marked the end of a difficult year in which visitors numbers fell due to the summer weather and staff were cut. The Scala was given a £3.5m facelift when it reopened its doors in 2009 after closing in 2000.  LINK
UK – Campaigners trying to re-open the Byron cinema are still almost GBP £200,000 short.
Volunteers trying to bring a 1930s art deco cinema back into use say they are still short of £190,000.

Residents in Hucknall, Nottinghamshire, set about trying to reopen the Byron Cinema in 2013.

Since then they have raised funds through events and donations from the community but say a final push for money would help complete the work.  LINK
UK – The owner of the Genesis cinema in east London is sure he can convert an old car park to a premium cinema.
A businessman has announced plans to build a cinema/community hub on the site of a derelict car park.

Tyrone Walker-Hebborn, owner of independent East End cinema Genesis, has the backing of William Hunter Way Working Group chairman Cllr Russell Quirk after the Brentwood car park's consultation feedback strongly favoured a new cinema.

The entrepreneur, who grew up in Stanford-le-Hope, gave a presentation to councillors on Monday about his successful cinema in Whitechapel.  LINK
UK – A welcome cinema re-opening in Sittingborough.
After being closed for almost six years the town's disused cinema is set to reopen its doors in three weeks.

The upper floor area of the building has been redecorated and the latest digital projection equipment installed so the newest films and biggest blockbusters can be shown at New Century.  LINK
USA (MA) – Was the downturn in the BO to blame for the closure of this cinema?
In the wake of Thursday's announcement that Entertainment Cinemas at the Springfield Plaza will shutter its doors for good Sunday, an area theater owner has chimed in with her thoughts on the state of the film industry.

Kimberly Wheeler, the 31-year-old film enthusiast who bought Agawam Cinemas this summer after it closed in May, wrote a lengthy reaction to the Springfield theater's closing on Facebook Friday.

Wheeler bristled at the suggestion that the movie industry is in a steady decline, writing, "this simply isn't accurate."  LINK
Finally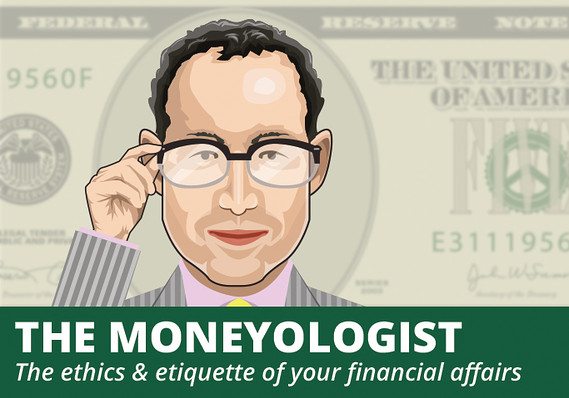 MarketWatch's etiquette expert gets asked if it is OK to sneak into a second film ("Into the Woods") after you come out of another ("Unbroken"). I'm wondering if it was a banker asking.
Dear Mark,

When Meryl Streep as the witch looked into the camera and waved her gnarled finger, you must have thought she was staring directly at you with her gimlet eye. And with good reason. You weren't feeling queasy after watching a man go through hell in a Japanese prisoner of war camp during World War II. And you probably didn't have an upset tummy from eating too much popcorn, either. That sinking feeling was guilt.

At worst, you committed larceny and, at best, trespassing. That is, you stole someone else's property — intellectual property, in this case — when you didn't leave the premises after the first movie ended. It's a less fancy name for it than "fun run," but a more accurate one. Spare a thought for this Indiana husband and wife team who decided to see the zombie movie "Warm Bodies" by hopping from one auditorium to another. They were pounced on — and not by a flesh-eating zombie, but by two off-duty cops. They were taken into custody, given a warning for trespassing and charged with a Class D felony for theft.  LINK

Latest posts by Patrick von Sychowski
(see all)