The UK CEO of Lionsgate has suggested cinema ticket prices should be lower for (small) British films than for (big) Hollywood blockbusters. This has been suggested before, but always met with resistance. Rather than Brit films becoming cheaper, expect big blockbuster prices to go up. But don't expect Lionsgate UK CEO one out and advocate that.
Lionsgate UK CEO Zygi Kamasa has called for greater flexibility of cinema ticket-pricing, as a way to stimulate admissions and increase demand for British films.

"Exhibitors have to do something drastic in 2015 and beyond to counter the decline in admissions," he told ScreenDaily.

"One way to do this could be to implement more price flexibility. Why is Marvel's Avengers, for example, the same price as a film such as What We Did On Our Holiday?"  LINK
India – We contacted PVR to verify the claim made in this article but nobody has responded to our query.
When all is said and done about the moral policing along with the Kiss Of Love campaign here is something new. To steer clear of any indecency in the cozy and dark movie theatres PVR Cinemas have come up with a new technique. As per the reports, PVR Cinemas will be installing night vision cameras in all of their chains so as to bring down the incidents of public display of affection (PDA).

Although the news has not yet been confirmed, but this might turn out to be one of the grave changes till now. So if you are used to making out and feeling each other up in the dark surrounding of movie theatres, not anymore will you be able to do so. This will be a fresh change in the decency check for all the movie goers. But then again, maybe not! What do you think about this?  LINK
Australia – The CEO of Hoyts talks to news.com.au about the future of cinema in Australia, including premium seating, smartphone interactivity and Smell-o-Vision. And there's the unavoidable question about ticket prices. No mention of any IPO.
Let's start with seats shall we? Get ready to choose how much you pay depending on what type of seat you want to sit in.

"I would say that the trends on seating will be more like an airline," said Mr Keogh.

"There'll be your standard kind of seating and then there'll be your business class seating which is like our Lux (more about that later). But also there's also another potential hybrid version which, by comparison, will be like a premium economy seat."  LINK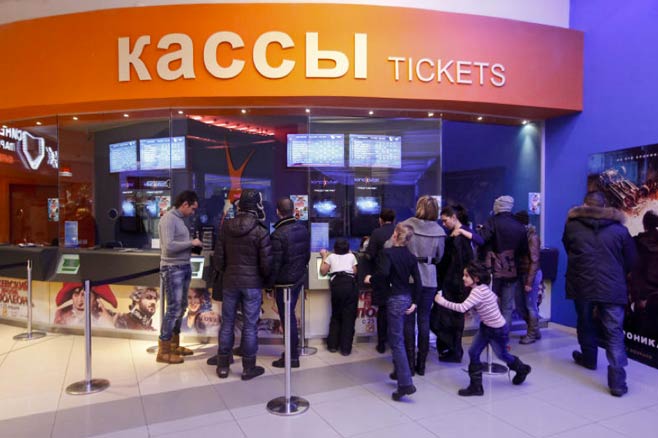 Russia – Russia has banned the import of agricultural products from EU and the US, but apparently has no intention on restricting the import of films.
"It wouldn't be correct to limit our consumer when it comes to products people generally want to have," Putin was quoted as saying during an event of the political movement National People's Front by the online newspaper Gazeta.ru, "and films belong to those major products."

Putin's comments were in response to film director Yuri Kara, an ardent advocate of banning Hollywood films in Russia.

"I believe that next year, [Hollywood films] need to be either completely banned, or a 50 percent quota should be introduced for Russian films," Kara said earlier, addressing Putin. The director added that Americans "assault" Russia, while "Hollywood is making billions of rubles" in Russia.  LINK
U.A.E. – Emirates247 asks why tickets to the same film can cost differently for the same screening.
While each of the main movie showcasers in the UAE – Vox Cinemas, Reel Cinemas and Novo Cinemas – offer different prices for Standard, VIP, and 3D experiences, the same cinemas also charge different prices.

Novo Cinemas, for instance, offers tickets for Bollywood movie 'Kill Dil' at Dh60 to be seated in 'edge' at Dubai Festival Centre, but costs only Dh50 at all other Novo Cinemas.

However, the pricing for standard seats remain unchanged across board, with all 'cool' tickets costing Dh35.  LINK
Events
UK – Details have been announced of the UK Exhibitor conference this December in Newcastle. Our invite must have got lost in the mail.
UK exhibition conference This Way Up: Exhibition Innovation (Dec 2-3), which will explore how films are showsn and consumed, has set its lineup.

Ben Roberts, director of the lottery fund at the BFI, will provide opening remarks, with Dave Moutrey, CEO of HOME, Manchester (This Way Up's venue for 2015) closing the conference.

Day One speakers will include Jon Barrenechea of Picturehouse Cinemas, National Theatre Live's Emma Keith, Ian Frances from the Flatpack Festival and Abandon Normal Devices' Gabi Jenks.  LINK
Technology
UK – Philips is promoting its LightVibes with a special (Invitation Only) event this Friday at the Genesis cinema in London, that recently hosted the Event Cinema Association (ECA) conference.
KEANE LIVE FROM BERLIN – World's first PHILIPS LIGHTVIBES enhanced concert

Would you like to be the first in the industry to enjoy a full event cinema concert enhanced with LightVibes?

Philips proudly invites you to join a crowd of KEANE fans and experience world's first LightVibes enhanced commercial event cinema concert.

Before the concert, from 6.00 pm onwards, Philips is hosting a, by invitation only, drinks reception for special interested guests.  LINK
Accessibility
[youtube]https://www.youtube.com/watch?v=RX_gj_POxY4[/youtube]
France – A historical film about a deaf and blind girl was given a special release on 200 screens with subtitles for the deaf and hard of hearing in France.
A first: the distributor has chosen to release the film in all the rooms and all meetings with subtitles for the deaf and hearing impaired. Of the 200 rooms where the film is shown for one week, Jean-Baptiste Urban investigated the Pathé Beaugrenelle (Paris): the audience that he met were not at all bothered, and often a tear in the eye.

However, operators have room they readily accepted the film "Marie Heurtin" so only subtitled for the deaf and hard of hearing? There have been reluctant farmers, says the distributor, and he had to convince. who know that deaf people represent 3 million potential viewers. They begin to test new equipment: glasses on which the subtitles are embedded, also equipped with audio description support. The future, no doubt, cinema accessible to hearing and visually impaired.  LINK
Audio
India – An important win for Barco as India's leading exhibitor PVR adopts Auro for one of its flagship multiplexes.
Digital cinema leader Barco is proud to announce the first completed installation in New Delhi of its Auro 11.1 by Barco immersive sound technology. Place of implementation is the PVR multiplex in the Pacific Mall, Tagore Garden; one of the busiest places in India's capital. The project also marks the first installation of the Auro 11.1 technology in the North of the country.

With 1,116 seats and six screens, the PVR multiplex in the Pacific Mall is one of the most popular destinations for movie aficionados in New Delhi. With 454 screens, 102 properties in 43 cities, PVR Cinemas is India's largest cinema exhibition company.  LINK
India – But Dolby Atmos is no slouch in the Sub Continent either, getting a lot of traction particularly amongst South Indian film makers.
Digital sound major Dolby's Atmos technology has started to gain steam in India. The sound mixing and exhibition technology popular in Hollywood is being adopted by Indian filmmakers across the four languages of Hindi, Tamil, Telugu and Malayalam…

"Earlier, new technologies would be restricted to Bollywood. But, now the South Indian film industry is fast embracing newer technologies including Atmos. In fact, Atmos was introduced in India with the re-release of the Rajinikanth-starrer Sivaji-The Boss in 3D in December 2012. We are seeing at least four film releases per month using Atmos across Hindi and the three South Indian industries of Tamil, Malayalam and Teleugu," he added.  LINK
Cinema Opening/Closings
UK – The city that is already home to the film museum could soon also have its own micro-cinema.
The Working Title Cinema proposal is for a modern 40-seater picture house, screening a range of classic, modern and independent movies, contributing to the ethos of Bradford as a UNESCO city of film.

A planning application has been submitted to Bradford Council to convert the former electricity showroom building at the junction of North Parade, Manor Row, Hamm Strasse and Fountain Street.

The showroom closed in 2007 and has stood empty for a number of years, though it is currently in temporary use as firework shop.  LINK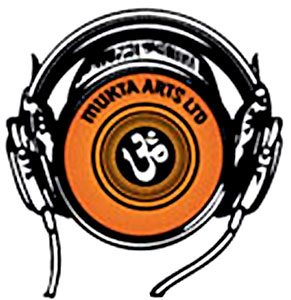 India – Mukta Arts continues opening multiplexes in India and soon also abroad (Gulf).
Mukta Arts has launched its 10th high tech multiplex in Bhopal on 14 November at People's Mall.

Commenting on the launch, Mukta Arts chairman Subhash Ghai said, "My hearty congratulations to our brilliant team of Mukta A2 Cinemas on the opening its 10th high tech multiplex in Bhopal on November 14, 204. This year, Mukta Arts has recently celebrated its 37th anniversary in show business of India and its feels great that Mukta A2 Cinemas is launching its 10th property in the same year."  LINK
UK – Another reason why E17 in East London (the post code, not the 90s pop band) is becoming so hip it hurts.
Walthamstow will no longer be in one of London's only two cinema-less boroughs, as a nine-screen cinema at The Scene prepares to open on 20 November.

The new Empire cinema will be able to seat 1,200 as well as creating 35 jobs for the local area. Five further units will house shops, restaurants and 121 new homes, all built as part of the regeneration of Walthamtow's town centre.  LINK
UK – It looks like the Kingsmead Vue cinema in Farnborough will not be ready in time to screen any Christmas blockbuster.
A sign placed outside the Kingsmead car park, in Farnborough Road, at the end of last year stated that the cinema would open this summer but this has since been removed and Vue has not confirmed a new date.

A spokesman for the cinema company said: "Vue Entertainment is delighted to be opening a new site in Farnborough. Timings are still being finalised with all parties involved in the development."

However, Andrew Lloyd, chief executive of Rushmoor Borough Council, said he was relaxed about the cinema opening later as it meant St Modwen had more time to finalise negotiations and the 'whole experience will be better' once the entire refurbishment of Kingsmead shopping centre is complete.  LINK
Finally
One of the most spectacular setting I've ever seen for a pop-up cinema.
It's movie magic this autumn as Cadw transforms three of its castles into pop-up cinemas for a series of screenings.

The heritage service has partnered with Chapter Arts Centre to bring flicks to Caerphilly Castle, Castell Coch and Raglan Castle, following a sell-out debut earlier this year.

Film-goers can take their pick from cinematic classics like Willy Wonka and the Chocolate Factory, and the Rocky Horror Picture Show, with the ten events taking place between October 24 and November 22.  LINK

Latest posts by Patrick von Sychowski
(see all)