Germany – Cinema majors Cinemaxx and CineStar have formed a joint venture to promote cinema for business use. Not sure how far beyond regular cinema advertising this goes, but there is talk of "360 degree cinema communication."
The company CinemaxX and CineStar planning a joint company for the holistic cinema marketing. This was confirmed by a CinemaxX spokeswoman to Hamburg Media Magazine 'New Business' (www-new-business.de). The two German cinema providers want so combine their reach, "to business customers providing an easier entry into the world of 360 degree cinema communication".

The company would be open for the market to other cinema enterprises in Germany, says CinemaxX. Offices in Berlin, Dusseldorf and Frankfurt are planned to headquarters in Hamburg. Currently, a fusion legal review of the project by the Federal Cartel is taking place.  LINK
USA (CA) – A long interview between Forbes' Mark Hughes and former head of 2D-to-3D conversion company Legend3D Dr Barry Sandrews. The fact that both are bullish about the prospects of 3D is no surprise, given the title 'Why 3D Will Dominate Cinema In The Future,' but the article makes several good points.
It's particularly notable that The Amazing Spider-Man 2 was able to pull down $709 million worldwide due to a large amount of help from 3D that was best of any superhero film that's been made, allowing it to rank as one of the year's top-grossing films despite mixed reviews and the press focusing on a lot of negativity in reporting on the film (my own reaction to the film was decidedly more positive, as my review makes clear).

The next several years will see an expansion of 3D's power at the global box office, with a series of brand new Star Wars films, Avatar sequels, and a huge growing slate of franchises and sequels in the popular superhero genre now that DC and Marvel characters will parade across the big screen at a rate double that of previous years (a total of more than 25 different superhero franchises will actively exist by 2020, as incredible as that seems). More than 70 3D films hit theaters in 2015 and 2016. And despite a modest leveling off of domestic audience attendance at 3D cinema since its modern reintroduction, it has held steady at home while foreign audiences continue having enormous appetites for the format. China in particular seems to love 3D.  LINK
Event Cinema
USA (CA) – Cinemark did not have a good financial quarter – just like every other major cinema chain in the US – but it is pinning its hope to event cinema in the future and had a very good experience showing League of Legends in its cinemas.
On Oct. 18, the theater operator exclusively live streamed The Riot Games League of Legends World Championship games from South Korea into three theatres: Plano, Evanston, Il. and Bellevue, Wash.

League of Legends is a "fast-paced, competitive online game," that, according to the Web site, already has attracted more than 10 million combatants.

The three theaters had "multiple sold out auditoriums, [which was] especially impressive considering the games played in the middle of the night into the wee hours of the morning," U.S. time, Tim Warner, Cinemark's chief executive told analysts. "This one-of-a-kind viewing party allowed fans to watch this gaming event on our big screens in a communal environment with premium snacks."  LINK
Advertising
USA (NY) – NCM's Cliff Marks offers a robust rebuttal to MediaPost for suggesting that "the likelihood of two companies owning nearly 90% is unthinkable."
MediaPost does a terrific job keeping us informed on industry news and events. But in my opinion, the November 4 TVWatch column, One Type of Ad-Supported Video Screen — From Just One Company?, was a rare exception.

With all due respect, I'd like to clarify some misguided thinking on the merger of National CineMedia (NCM) and Screenvision.

The offering of "NCM 2.0" will be what advertisers have told us they want to buy, not something to be feared. The combination of America's top two cinema advertising networks will actually be a huge win for brands and agencies, as well as our theater operator partners.  LINK
Outdoor Cinema
Australia – Christmas is approaching, which means that it is summer in Australia, and time for outdoor screenings.
As WA's summer begins to heat up, so does the growing number of Perth outdoor cinemas, with no less than 16 screens about to pop up across the metropolitan area from Joondalup to Mandurah and Mundaring to Armadale.

And with the increasing number of venues comes increased competition, forcing them to come up with increasingly innovative ways to attract viewers.

To make the most of the Perth summer, Rooftop Movies in Northbridge – which screens films on the sixth storey roof of a carpark building – is already up and running.  LINK
Law & Order
India – A growing number of Indians are taking their grievances with multiplexes to consumer courts.
If you are a victim of an overenthusiastic person sitting behind your seat at a movie hall, who would spill dialogues before the actor would or constantly kick at your seat and spoil your cinema experience, then you are up for some consumer rights. Often, the big letdown at a multiplex is deficiency in service in return for money paid for recreation.

Interestingly, people are knocking at doors of consumer court over their bad experiences at a movie hall and inaction of staff at these multiplexes.  LINK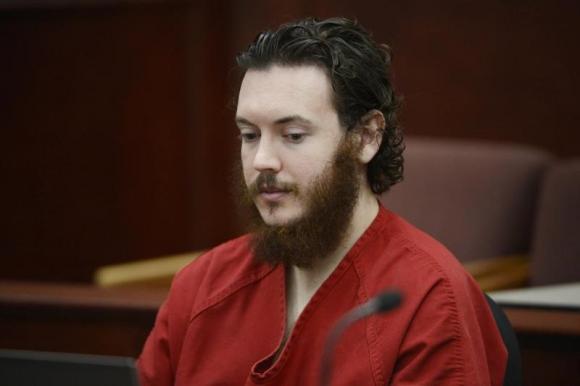 USA (CO) – Defence attorneys are trying every trick in the book to get their client, Aurora shooting accused James Holmes off the hook. It's their job.
A judge overseeing the Colorado theater massacre case on Friday rejected a bid by lawyers defending accused gunman James Holmes to remove himself from presiding over the forthcoming murder trial, court documents show.

Public defenders filed a motion this week asking Arapahoe County District Court Judge Carlos Samour to recuse himself for what they called his "hostile and demeaning" tone toward the defense.  LINK
People
Russia – Ymagis is opening an office in Russia and appointing a head. Given that dcinex already had an office there it is perhaps not such a major surprise.
YMAGIS (ISIN: FR0011471291, mnémo: MAGIS), the specialist in digital technologies for the cinema industry, announces the appointment of Mr Kirill Kuzmenko as new Managing Director of dcinex affiliate in Russia. Kirill Kuzmenko has got a 16-year track record in the field of digital cinema in Russia and aborad. Over the last six year, he was Head of the digital services and satellite delivery of CineLab, one of the first connected digital cinema network in Russia.

This appointment follows opening of a new office in Moscow, a strategic step for the group towards its development of exhibitors' services activities in Russia and former CIS states.  LINK
Centenarian
USA (AL) – Malco theatres will celebrate 100 years come next February, still owned and operated by the family of the founder. It's "Century of Cinema" celebration will last close to 14 months!
The exhibition spaces for these early films were vaudeville theaters, makeshift spaces rented by traveling projectionists and storefronts. One such storefront theater was opened by Morris A. Lightman in Sheffield, Alabama, in February, 1915. The movies may not have a precise anniversary, but Malco Theatres Inc. — the Memphis-based entity that formed its name from the initials of its founder and the abbreviation for "company" — traces its birthday to that year.

In other words, Malco, in one form or another, has been exhibiting movies for as long as movies have been taken seriously, as art as well as entertainment. After all, 1915 marks not just the privately held company's birthday but another "birth," the debut of D.W. Griffith milestone "The Birth of a Nation," arguably the first movie blockbuster but hardly the last: "The Hunger Games: Mockingjay — Part 1" opens Thursday on more than 90 of the Malco's circuit's 349 screens. LINK
Cinema Opening/Closings
USA (WA)  – This is not just any cinema, this is arguably the greatest Cinema theatre still in existence. And it has just received a major upgrade with the first Christie 6P laser projector in North America. And beer and wine in the refurbished bar, along with other improvements. Do check out the impressive looking photos in the article.
Cinerama, a locally beloved Seattle theatre owned by Paul Allen, will reopen its doors this Thursday, November 20 with the premier of The Hunger Games: Mockingjay – Part I. The cinema, developed by Vulcan Inc., was originally built in 1952 and has been home to over the decades the first showings of classics such as Star Wars and 2001: A Space Odyssey – which Paul Allen saw with his family in 1968….

The refurbished theatre includes several new features that set it apart from other local Seattle cinemas. The outside of the theatre features a community mural created by a local artist entitled Invisible Creature. The theatre itself is the first commercial cinema to have a Christie 6P laser projector, which is designed for 3D films. The dual-head projector, in contrast to the single-head projector in place before, will make for a more relaxing and easier-on-the-eye viewing experience. A surround sound audio system by Dolby Laboratories and Meyer Sound has also been installed.  LINK

Japan – Imax will be opening opening a big screen in Tokyo's Shinjuku area in partnership with Toho.
IMAX Corporation (NYSE: IMAX; TSX: IMX) and Toho Cinemas Ltd., Japan's highest-grossing exhibition company and subsidiary of Toho Co. Ltd., the largest film production and distribution company in Japan, announced an agreement for an IMAX® theatre to be added to Toho's new development in Shinjuku, the commercial, business and entertainment center of Tokyo.
The new construction project will include a hotel, restaurants, retailers and the Toho Cinemas Shinjuku where IMAX will serve as the multiplex's anchor entertainment attraction. The deal marks the Company's first agreement with Toho Cinemas and the first IMAX theatre to be located in downtown Tokyo.  LINK
U.A.E. – The first 4DX cinema will open this month in Abu Dhabi. It will also have the Emirate state's biggest screen.
The latest Vox multiplex will open in Abu Dhabi's Yas Mall on November 19 with 30 movie releases across its 20 screens. A $20 million investment, the new Vox features a 4DX cinema, the first one in Abu Dhabi and the third in the UAE, and the latest in sound technology: Dolby Atmos, a 360-degree surround sound system.

A Vox Max, Vox Gold and even a cinema for kids — a new concept in Abu Dhabi — are part of the multiplex. "We have travelled the world and witnessed first hand all of the cinemas that are considered to be the world's best … Vox Cinemas – Yas Mall eclipses this standard by offering improved versions of all of these concepts," stated Cameron Mitchell, CEO of Vox Cinemas.  LINK
USA (MI) – Emagine will open its eight cinema in the Detroit district of Macomb.
A new movie theater is coming soon to an old Kroger in Macomb Township as the race to build two theaters near Southland Center in Taylor narrows to a single project.

Emagine Entertainment this week revealed its plan to open a nine-screen, high-end theater Dec. 19 within a former Kroger at 15251 Twenty-three Mile Road.

Troy-based Emagine closed on the property in August, and has been busy with a renovation that will more or less fit the multiplex into the grocery store's footprint, said Emagine CEO Paul Glantz. It will be the theater chain's eighth cinema.  LINK
USA (MA) – More details on Boston's first new cinema in a decade.
Boston's first new cinema in more than a decade will open at a $600 million development in the Innovation District, where builders formally started construction on Friday.

The ShowPlace Icon Theater at Seaport Square will feature 10 small-scale auditoriums as well as a restaurant and lounge with sweeping views of the Boston skyline.

It will be one of three new businesses anchoring 250,000 square feet of retail space at One Seaport Square, a towering complex across from the Joseph Moakley US Courthouse that will include 832 apartments.  LINK
USA (CA) – A new cinema from Harkins coming up in the improbably named Donut Hole in Southern California.
Harkins Theatres will join the Mountain Grove development in the Donut Hole north of Citrus Plaza.

The theater will be 78,000-square feet with a 14-screen complex featuring stadium seating and self-serve ticketing kiosks.

The project is in the 1,100-acre property in unincorporated San Bernardino County, known as the Donut Hole because it is a county island surrounded by northwest Redlands.  LINK
Finally
Germany – One of the most amazing cinemas in all of Europe celebrates one year since re-opening. Berlin's Zoo Palast is truly incredible and I urge anyone visiting the German capital to visit it.
Overall, the main hall has 850 seats. Spectacular affects many visitors the local sound and light show before each screening, which includes a waterfall on a curtain. At the sold-out nights at weekends in addition often occurs an actor who danced in the waterfall "I'm Singing In The Rain" sings.

Two small "library cinemas" offer for 40 persons and are decorated with bookshelves. For a few hundred euros you can rent these rooms – whoever takes its bar to complete, of course pays more. Many tenants bring your own movies. The spectrum ranges from business presentations to birthday video. The front of the house there is a pizza snack bar and lounge.  LINK

Latest posts by Patrick von Sychowski
(see all)