Cinema Park, Russia's biggest cinema chain, has just been bought by a 19-year old college student for USD $385 million. Proof that Russia is a land of bold young Internet entrepreneurs buying into traditional media or a crony capitalist nepotistic kleptocracy? You be the judge.
Said Kerimov, a student at top Moscow State Institute of International Relations, is the son of Russian billionaire Suleiman Kerimov, a member of Russia's upper house of parliament, the Federation Council.

Kerimov, is a student MGIMO, at the university is known in its Russian acronym, an institution with a reputation for training future businessmen and diplomats.

Kerimov junior's offer of $385 million (19 billion roubles) for Cinema Park, has been accepted by Interros, the industrial group controlled by Vladimir Potantin that owns the chain along with other media interests.  LINK
The patent war between RealD and MAsterImage rumbles on.
On November 7, 2014, RealD Inc. of Beverly Hills, California ("RealD") filed a complaint requesting that the ITC commence an investigation pursuant to Section 337.

The complaint alleges that MasterImage 3D, Inc. of Sherman Oaks, California and MasterImage 3D Asia, LLC of South Korea (collectively, "MasterImage") unlawfully import into the U.S., sell for importation, and/or sell within the U.S. after importation certain three-dimensional cinema systems and components thereof that infringe one or more claims of U.S. Patent Nos. 7,905,602 (the '602 patent), 8,220,934 (the '934 patent), 7,857,455 (the '455 patent), and 7,959,296 (the '296 patent) (collectively, the "asserted patents")….

In the complaint, RealD states that MasterImage imports and sells products that infringe the asserted patents. The complaint specifically refers to the MasterImage-Horizon3D digital cinema system and MasterImage-Horizon3D dual digital cinema system as infringing products.  LINK
USA (NY) – File under 'Not-so-stellar'. Apparently quite a few people are having issues with the sound in "Interstellar", so the cinema put up this notice.
No one at the Cinemark Tinseltown could comment on the record per corporate policy, but one person told THR that the complaints didn't stem from the Imax showings of Interstellar, but only from those customers viewing the space epic in traditional digital screenings.

The signs were put up at Cinemark Tinseltown without the knowledge of Cinemark headquarters. A Cinemark corporate spokesman told The Hollywood Reporter that there were no issues with the film itself, and that the location instead experienced technical issues due to a hard-drive problem that have since been resolved. The signs were taken down earlier on Thursday. LINK
UK – Cinema workers of the world – unite! And demand a Living Wage. That seems to be the sentiment in the UK after the victory of the Brixton Ritzy staff.
Staff at a Liverpool arthouse cinema are campaigning for a salary rise after bosses agreed to pay the living wage to workers at its sister site in London.

Employees at Picturehouse, based inside Liverpool city centre's Foundation for Art and Creative Technology (FACT), want to earn at least £7.85 an hour.

But the majority now only take home the minimum wage of £6.50 an hour, according to a senior city councillor who is backing the workers' campaign for higher pay.  LINK
USA (TX) – Recognition for the world's only brewery cinema. Alamo-who?
Flix Brewhouse, the world's only first-run cinema microbrewery, has been named best independent movie theater in the greater Austin area for 2014 by the Austin A-list, reflecting votes from over 4,600 individuals. The annual Austin A-List features businesses in multiple categories that the community chooses as best-of-the-best, and is administered by Cityvoter.

Flix Brewhouse® is both an emerging national craft brewer and a cutting edge cinema eatery that serves upscale nouvelle pub cuisine while guests enjoy the best entertainment Hollywood offers. Senior Vice President of Brand Development Matt Silvers credits the A-List win to the attention the Flix Brewhouse team devotes to incorporating authentic hospitality into every aspect of its operations. "We truly understand that consumers have a myriad choices about where and how they spend their hard-earned disposable income. It is vital that our guests are well cared for during their visit and leave smiling, satisfied and thinking about their next Flix experience," Silvers said.  LINK
Business
Belgium – Kinepolis is not complaining about bad weather – rain drove audiences to the cinema.
Belgian cinema operator Kinepolis on Friday said its visitor numbers increased by 12.2 percent in the third quarter, as it expanded in Spain and the Netherlands and a rainy summer attracted visitors to its cinemas in France and Belgium.

Overall, 4.7 million cinema goers visited Kinepolis' cinemas in Belgium, France, Spain, the Netherlands and Switzerland in the third quarter.

The group said sales of snacks and drinks also increased, both in absolute terms and on a per-visitor basis, with only Spain showing a decrease.  LINK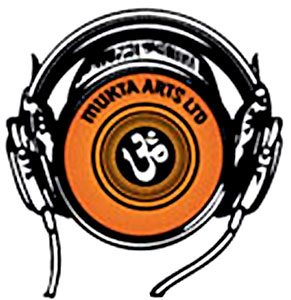 India – Producer-distributor-exhibitor Mukta Arts looks set to expand beyond its native Indian market into the Gulf as well.
Mukta Arts Limited has informed the Exchange that the Company has decided to expand its foot-print in Media Exhibition by deciding to open 6 Cinema Screens in Bahrain to begin with. Towards this a Memorandum of Understanding has been signed with M/s. V. K Universal Property Management Co. SPC, Bahrain. It is proposed to set-up a subsidiary company with suitable structure to implement the decision.  LINK
Germany – Vue-owned Cinemaxx  is offering a Superticket in partnership with Warner Bros for the last "Hobbit" film that includes digital download of all three films and a 'gold' coin. Yours for 29.99 euro.
Order from today, on sale at "The Hobbit: The Battle of Five Armies" clip offers the Cinemax in collaboration with Warner Bros. Entertainment and the video-on-demand provider videociety first time in a so-called super ticket. It costs 29.90 euros and guarantees to customer first, the first two titles of "Hobbit" trilogy as immediate download or stream in HD quality for unlimited use. Secondly, the purchaser of the Super Tickets get the opportunity to see the completion of the "Hobbit" trilogy seven days before home video start as an exclusive pre-publication including bonus material as VoD. The offer is completed with an exclusive collector coin. The Super Ticket can be purchased equal to the purchase of cinema tickets online or at the box office; a subsequent upgrade after the visit of the third "Hobbit" portion in the cinema is possible.  LINK
Event Cinema
Canada – Will gallery and museum tours be this autumn's big event cinema blockbusters? Clever way of packaging and branding these events.
Tucked amid the space flicks and Oscar-worthy dramas hitting Cineplex theatres this time of year is a nine-part documentary series devoted to exploring museums and art galleries. Following on the success of live opera and theatrical broadcasts in cinemas, it's the new trend hitting movie houses—and one that offers art lovers, from Nanaimo, B.C., to St. John's, N.L., a chance to be culture vultures without buying timed-entry tickets and battling crowds blocking the view of that must-see painting, which is often in another part of the country or even on another continent.

The In the Gallery documentaries, which run until May, explore blockbuster exhibitions, such as the David Bowie one that left the Art Gallery of Ontario last year and the Matisse show at the Museum of Modern Art in New York­, as well as centuries-old institutions themselves, including St. Petersburg's Hermitage and the Vatican's museums.  LINK
Digital Death Watch
Canada (BC) – "Interstellar" has given the last 35mm cinema in British Columbia a slightly longer lease of life. But not much.
Theatre-goers on the peninsula can once again catch a flick at the iconic Rialto Twin Theatre as the cinema recently re-opened its doors.

The South Surrey landmark, previously owned by Criterion Entertainment, is the last 35mm film theatre in British Columbia. It shut its doors in April of this year citing a "shrinking demand for 35mm prints."

Rahim Manji, who owns the Hollywood 3 Cinemas and also ran Burnaby's Dolphin Theatre Cinemas until its recent May closure, decided to bring the indie theatre back to life, and said he's had hundreds of visitors since they turned the lights back on at the 152nd Street venue on Oct. 31.

"I found out that if it wasn't going to be done, it was going to be demolished, and it was time for someone to step up," Manji told the Now.  LINK
UK – Locals want to save this cinema and turn it into a "digital cinema and arts cafe with a bar."
Uncertainty surrounds the future of an historic Stockport cinema that has closed suddenly.

The Savoy in Heaton Moor has a sign on the door saying: 'Sorry, closed due to technical fault'.

It is believed it closed for maintenance three weeks ago and has not re-opened.  LINK
Cinema Opening/Closings
Australia – This former Melbourne cinema is set to re-open as an art centre that can also hold screenings.
A new arts hub was launched today in the Melbourne beachside suburb of St Kilda.

The three-venue Alex Theatre was unveiled today in Fitzroy Street, on the former site of the George Cinemas…

The tour revealed two theatres – one a 500-seater, the other a 330-seater, both still able to function as cinemas, plus a 'black box' studio/rehearsal space that can also be reconfigured into a 250-seat performance space.  LINK
USA (FL) – The residents of St Petersburg (Florida, not Russia) can look forward to a shiny new multiplex soon.
It has been seven years since the AMC theater at Tyrone Square Mall showed its last movie and equally long since officials from the shopping complex announced a new, free-standing luxury theater and restaurant would take its place.

That never happened.

But on Wednesday, Cobb Theatres and Simon Property Group, the company that owns the mall, announced in a news release that construction on a Cobb Luxury 10 Theatre outfitted with full-service restaurant and bar will begin early next year. The multiplex is expected to open by early 2016.  LINK
USA (FL) –  A major upgrade for this AMC multiplex in Jacksonville.
The AMC Regency Square 24 cinema is getting a $2.9 million remodel that will include auditorium seating, a bar and restrooms.

Eilerson Development Corp. received a building permit yesterday for the project at 9451 Regency Square Blvd. The work at the multiplex involves 97,502 square feet.  LINK
Germany – A further delay and wait for a cinema in Nordhorn.
The poker game for the construction of a theater center in Nordhorn continues. At the last minute a safe Felt investor backed out. Nevertheless, the city is confident of finding a cinema operator soon.

Nordhorn. The sparkling wine for the signing of the contract was made cold, all the necessary votes were available, mature building application planning documents were created. Then literally and completely surprising came at the last minute cancellation: the external cinema contractor does not want to operate a cinema centre in NINO-county.  LINK
Ireland – No luck for this cinema development in Ireland.
Plans for a new 1,400-seat nine-screen cinema at the Navan Retail Park have been shot down by An Bord Pleanala.

The planning appeals board has refused Omniplex Holdings permission for the development on the grounds that it is located on the outskirts of the town, in a location that is poorly accessible from the town centre and would conflict with retail policy.

The Omniplex Holdings cinema chain has sought to carry out remedial works to amalgamate three existing units in the Navan Retail Park into a nine-screen multiplex with the latest 4D technology.  LINK
UK – Not so much Batman to the rescue as just bats.
The future of an art deco cinema in Gwynedd remains uncertain until a bat survey is carried out.

Gwynedd council was supposed to decide on Monday whether plans to demolish the 83-year-old Coliseum in Porthmadog could go ahead.

It was closed in 2011 because of falling attendances and bought a year later by property developers who want to flatten the site.  LINK
Finally
Is this the most Christmassy cinema in the world? Quite possibly.
Valley real estate agent Michael Pollack flipped the switch Thursday night on his 13th annual lights display at Tempe Cinema.

He admits this year's show is completely over the top.

"Every year we spend close to $30,000 on our displays and this year I'm spending in excess of $100,000 to produce what I think will be one of most spectacular spectacles in the East Valley with larger animations and more lights than you can even count," Pollack said.  LINK

Latest posts by Patrick von Sychowski
(see all)