RealD has won an important patent recognition in Europe for its "light doubler" technology.
Global visual technology company RealD Inc. (NYSE: RLD) announced today the issuance to it by the European Patent Office of a patent that covers the fundamental optical architecture of the company's XL Cinema System, which is the world's brightest and most widely used cinema 3D projection technology.

"The issuance of this European patent builds on the significant patent position we have globally around our XL Cinema System and validates our inventive approach," said Robert Mayson, Managing Director of RealD Europe. "We place great value on our intellectual property and its ability to ensure the industry's brightest, premium visual experience for our partners and moviegoers around the world."  LINK
It seems that a deal for Indian multiplex major BIG Cinema could be imminent.
BIG Cinemas, a 100-per cent subsidiary of Anil Ambani-led Reliance Capital, has lined up three suitors for a Rs 800-crore [USD $130 million] deal on the lines of the merger agreement that Reliance MediaWorks (RMW) had inked with global media and entertainment giant Prime Focus Limited in July.

According to sources, Carnival Films Private Limited, a South India-centric company, has emerged as the front runner for the deal while PVR Limited and Inox Leisure Limited are also in the race.  LINK
Is the talk about selling Regal hot air to re-inflate a sagging baloon, i.e. the share price? This article by our favourite Seeking Alpha analyst Gary Bourgeault is better than most writing I've read on this subject. The speculation that SoftBank could buy it is better than any potential Chinese suitor I've heard suggested.
There is no doubt Philip Anschutz, who is majority owner of voting shares at 77.7 percent, sees this as the time to sell off the asset at the top of the market.

Another factor is even though Regal is a well-run company, it can't and won't be able to hold off on investing more in upgrading its many theaters, as mentioned concerning reclining seating and other projects. That means it won't be as lean going forward as it has been, and most potential suitors would be sure to know that.

And while I see a great year ahead for Regal, there is the question of how Hollywood is going to split the revenue with the unprecedented film slate to be released. That's the one area that lacks visibility, and we won't know until the earnings reports come out next year.  LINK
USA (IN) – Is cinema real-estate in the 'fly-over' states a good investment. With major metropolitan markets going up in price, it would seems so.
As reported in GlobeSt.com last week, GPI Theatre Properties I has just sold a 51,000-square-foot cinema multiplex in Indianapolis, IN to a New York-based investor for $9 million, and JLL officials say it's a perfect example of the increased interest from coastal buyers in the nation's secondary cities. These investors, many of whom are increasingly priced out of coastal markets like New York, Los Angeles, San Francisco and other core markets like Chicago, can now find the yields they need in these secondary regions.

"We've been expecting and waiting for this," Rebecca Wells, an executive vice president in JLL's Indianapolis, IN office who helped complete the sale, tells GlobeSt.com. "And it did start happening about one year ago."  LINK
Event Cinema
Germany – German hip-hop ('Kraut-hop'?) in 4K not just in the home but also in cinemas thanks to Sky Deutschland.
Based around the release of Fanta 4's [Fantaschischen Vier's] latest album, the pay TV operator will deliver a comprehensive package of content and marketing support between now and June 2015.

As part of the partnership, Sky will deliver the first 4K coverage of a live concert on German TV from Fanta 4's December 20 concert in Stuttgart's Hanns-Martin-Schleyer-Halle.

The event will be broadcast to a small number of selected households as well as being made available to Sky sports bars. The event will probably also be aired in two multiplex cinemas in Berlin and Munich, according to Sky.  LINK
Advertising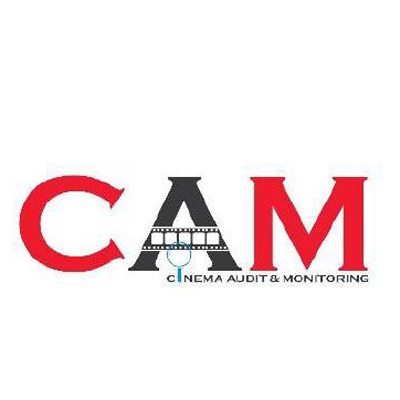 India – Is cinema advertising dropping in India or was this just the result of a small sample?
Elaborating on the report Interactive Television CEO Ajay Mehta said "CAM completed 13 rounds of audit with the movie Finding Fanny. One can observe that there has been 25 per cent drop in number of brands active on cinema with the movie Finding Fanny as compared to Singham Returns. Due to festive season the ad duration for 30/60sec is prominent with the majority of brands. Also, 238 total brands were active via cinema advertising during September 2014 audit, out of which 39 brands were screened on cinema for the first time."

Most brands prefer the During Interval Spot (70 per cent) over the Before Movie spot (30 per cent). But brands like HDFC Life, Kurkure, 7up and Vicco Vajradanti Toothpaste prefer before movie slots. Food and Beverages shows a slight increase due to Chocon and Kurkure. LINK
Digital Death Watch
USA (IN) – 35mm prints for films other than "Interstellar" are now down to double or even single digit print runs. Last chance saloon for cinema like Nappanee Theatre in Goshen, IN. They have launched a "Go Digital or Go Dark" fundraising campaign to raise the USD $70,000 needed.
The theatre has to convert to a digital projector or it will no longer be able to continue getting new releases of films. Bob said movie studios announced last year they will no longer be releasing movies in 35mm format, only in digital.

"We've been very lucky," Bob said. "Originally no (35 mm) films were going to be made this year."

But the couple's luck is going to be running out soon. "We used to get print number 120, now we're getting number 5," which means the number of films being produced and distributed is lower.  LINK
Accessibility
France – It seems that the Fidelio accessibility technology (by Doremi, now part of Dolby) is taking off even in small cinemas in France.
In recent days, the blind and deaf now have no reason not to go enjoy the Boulogne theater enjoyment. Their devices are specially reserved, that can "see" and hear like the others. Even better …

The device, while simple, is made of a lightweight headset to place on his ears connected to small box with a knob. Once equipped, it remains only to sit back comfortably in a chair and enjoy …

Fidelio system works for both blind and deaf. For the latter, it offers enhanced sound: voices and sounds are more distinct. The improved sound track "is independent of the film," says Jacky Lebas of Stars.  LINK
Cinema Opening/Closings
UK –  A victory for the religion that is the worship of the silver screen.
The former EMD cinema in Walthamstow has been sold by its evangelical church owner, ending a long-running saga over the future of the grade II-listed building.

The Universal Church of the Kingdom of God (UCKG) has confirmed the deal was finalised on November 3 with the unnamed buyer.

The cinema was closed in 2002 and purchased by UCKG which hoped to convert it into a place of worship, prompting a long-runing community campaign calling for it to remain as a public-access entertainment venue.  LINK
UK – An expansion has been approved of Reel's cinema Grantham multiplex. The new £5 million complex will have six screens with a total 1,037 seats, which represent an increase of around 700 seats.
The full application for a new cinema in Grantham town centre has been approved by South Kesteven District Council's development control committee.

After the plans for the six-screen multiplex Reel cinema off St Catherine's Road were presented to the committee this afternoon, ten members voted in favour, four against, and one abstained.

SKDC's portfolio holder for the economy Councillor Frances Cartwright spoke prior to the vote, and said: "I support this cinema whole-heartedly. It will give the town and surrounding villages a strong family entertainment centre."  LINK
UK – More seats also desired for this planned cinema in Walsall.
Kier Property, which is behind plans for the complex at Walsall Waterfront, wants to alter the layout to increase the seating from 1,039 to 1,245.

The new plans which include minor alterations to two restaurant units have been lodged with Walsall Council after discussions with the cinema operator.

The Light cinema will form the centrepiece of the £12 million development for the town centre and Pizza Express, Chiquito, Hungry Horse and Bella Italia have also signed up to take unit space.  LINK
UK – Council plans to open a multiplex and restaurants in Doncaster's town centre are said will create 100 jobs.
Doncaster Council has unveiled the latest phase of its Civic and Cultural Quarter plan which will see the opening of the new six screen 1,600 seat cinema and four restaurants by the spring of 2016.

The complex will be built alongside the existing Cast theatre and will help to complete Sir Nigel Gresley Square, sitting opposite the authority's Civic Offices.  LINK
UK – It seems that today is the day to announce ALL mall 'n' multiplex developments in the UK, including this £60 million one in Wigan.
The proposals, which had received 113 letters of objection relating to the potential relocation of the market hall, have been given the green light by Wigan Council's planning committee, after being recommended for approval by planning officers prior to a meeting.

The scheme involves the redevelopment and reconfiguration of the centre to create a leisure hub including a multiplex cinema and restaurants.  LINK
Singapore – An interesting new art house cinema opening soon in Singapore. Sadly the article is behind a paywall.
The Projector takes over two cinema halls in Golden Mile Tower and will be a permanent arthouse venue when it opens next year. LINK
USA (TN) – I've read about cinemas being converted to bingo halls, churches, restaurants and condos, but this conversion for a cinema that got flooded in 2010 has got to be a first.
A Nashville partnership has the former Regal Bellevue Cinema under contract with plans to open a firearms training center and indoor shooting range there.

Regal Range is expected to be the largest operation of its kind in the Nashville area, offering firearm and tactical training classes, a 31-lane indoor shooting range and more than 6,000 square feet of retail space for sales of firearms and accessories, said Anthony Folk, co-owner with his business partner Ian Kelly.  LINK
Germany – A great initiative; a flash mod to bring back a local closed cinema in Germany's financial capital.
Approximately 250 Frankfurt, including some local politicians, came Tuesday night to the old cinema here in Heilbronner street, many glowing torches. They had arranged to meet on social networks into a so-called flash mob – a short, seemingly spontaneous crowd in public places, where the participants often personally do not know and do extraordinary things.

Under the slogan "Let us set an example – by citizens for citizens, which the old cinema at heart" beamed citizens of the city for a few minutes, the former movie theater of the youth. The background: The dedicated Frankfurt are committed to the preservation of cultural sites.  LINK
New Zealand – Good news for West Auckland – cinema is coming back to town.
West Auckland is about to get a huge boost, after a big landlord this morning announced a $36 million expansion and upgrade of New Lynn's LynnMall shopping centre.

Cinema chain Readings will also make its debut in Auckland, picking the west over other areas.

Chris Gudgeon, Kiwi Income Property Trust chief executive, announced details of LynnMall's long-awaited expansion and also said the cinema chain would operate a big new cinema complex. New Lynn lost its last picture theatre 14 years ago.  LINK
USA (CA) – Perhaps the saddest cinema sign I have ever seen.
The vacant former Showcase Cinemas property on Bardstown Road has been sold but plans for the 20-acre site near the Bashford Manor Mall remain unknown.

National Amusements, which closed the cinema a decade ago, sold the property for $3.3 million to Playa Plaza, according to a deed filed with the Jefferson County Clerk's Office in September.  LINK
Finally
Hot Tub Cinema – You're Doing It Wrong!
When has this ever taken place in Ahaus? Cinema yes! But cinema in the water? The team of the public bath "Aqua House" made this extraordinary experience possible in cooperation with the event agency "Zephyrus".

In a two-hour pre-program with fun games and great music from the current charts, guests were attuned to the big show. Finally, a number of islands in the water were released, which were quickly occupied by very many young guests. Four films were available. Using an "applause barometer" the most popular film was chosen: "Despicable Me 1".

More than 150 children and young people sat on the islands in the water this movie and loved it.  LINK

Latest posts by Patrick von Sychowski
(see all)