Last week's big news was the announcement that UK/European exhibitor Vue had acquired Italian cinema chain The Space. Having previously expanded into Germany and Poland, this was a vote of confidence in the troubled south European market – though The Space is the cinema leader in an otherwise fragmented market, plus Italy had unless most other European territories an excellent cinema year in 2014.
European exhibitor Vue Entertainment International said Thursday it has agreed to acquire The Space Entertainment, a cinema chain in Italy with 36 multiplex theaters with 362 screens.

The deal is Vue's fourth acquisition in the past three years and is supported via a follow-on investment from the firm's Canadian owners Omers Private Equity and AIMCo. Over the past three years, Vue has more than doubled the number of cinemas and screens under its ownership from 70 to 187 cinemas and from 678 to 1,727 screens.  LINK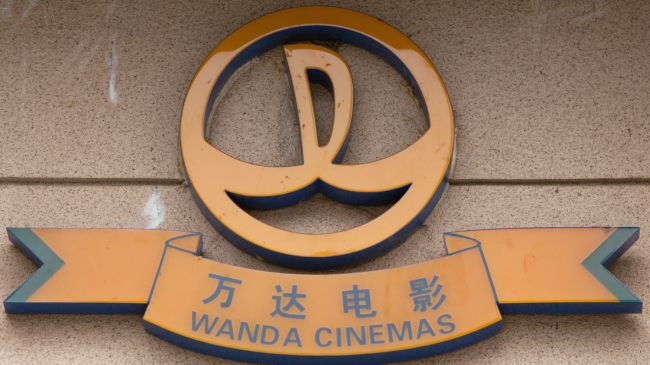 China (PRC) – Wanda has re-filed its IPO documents for a listing in Shenzen. So much for the conspiracy theories that the first failure was a face saving strategy to list in Hong Kong or abroad.
Wanda Cinema Line, China's biggest theaters chain, has re-filed its application for an IPO.

Its earlier attempt to float on the Shenzhen stock market in July was denied by regulators who said that its documentation was insufficient.

The company plans to issue 60 million shares and raise RMB2 billion ($326 million) of fresh capital.  LINK
Australia – And then there is the Hoyts IPO, which could dwarf Wanda's.
An Australian private equity firm is preparing the world's biggest listing of a cinema chain, in a shrinking market that's already the world leader in Internet piracy and is about to receive online streaming juggernaut Netflix (NFLX.O).

Yet Pacific Equity Partners is hoping to convince investors that the only way is up for Australian cinemas, which have already withstood the hit from existing streaming services like Apple Inc's (AAPL.O) iTunes and cheaper couch-bound entertainments like gaming.

Pacific Equity is planning to exit the country's No.2 movie theater operator Hoyts in an IPO worth up to $800 million early next year, dwarfing the $322 million raised by AMC Entertainment (AMC.N) in 2013.  LINK
USA (TX) – The head of Alamo Drafthouse has waded into the Interstellar 35mm/70mm film vs digital controversy with an open letter that everyone interested in cinema should read.
In an age where everyone is scrambling for the elusive alternative content dollar, it appears that the vast majority of cinemas have discarded a simple key that was right under our noses. Of the tens of thousands of films ever produced since the advent of cinema, only about 1% are available on DCP (the standard format for digital cinema files). If you want to properly project a classic film that isn't one of the top hundred or two recognizable titles, you must project on 35mm. At our equipped cinemas in the Alamo Drafthouse chain, 35mm still accounts for anywhere from 1 percent to 7 percent of our total box office revenue depending on the venue. Five-percent alternative content is a stretch goal for TOTAL alternative content for most cinemas; we reached that in some locations simply by not throwing out our 35mm projectors.

In our Yonkers location, which has been open a little more than a year, we installed changeover 35mm in our big house. In less than six months, 35mm revenues paid off the initial investment of approximately $25,000. Preserving the art of 35mm projection isn't just nostalgic, it makes financial and practical sense.  LINK
UK's The Telegraph had a big article about how cinema ticket prices (amongst others) have gone up more in the UK than the housing market (and house prices have gone up a LOT). Except their source got their numbers wrong.
The cost of cinema tickets, stamps and cigarettes have all grown more quickly than house prices over the past forty years, a study of inflation since the Seventies has found.

Property prices, which have ballooned over the decades, were not alone in their "extreme jump in price", estate agents eMoov said.

It compared house prices in 1974, when Harold Wilson won the general election for Labour, to average weekly wages and 12 other costs, including eggs, Ford hatchbacks, and transatlantic flights.  LINK
But average UK cinema ticket price is not £9.60, implying a staggering 2133% increase since 1974 (when it was £0.45). As CEA pointed out, the average ticket price for the UK is £6.35. Only in London is it around ten pounds – but then house prices have gone up even more in the capital.
USA (TX) – Dallas' self-proclaimed leading 'luxury' multiplex Look Cinemas is accusing AMC of underhanded film booking tactics for its soon-to-be-opened nearby multiplex in a case that could end up in court.
The Chinese-owned chain, the world's largest, is days away from opening the AMC Village on the Parkway 9 at Belt Line and the Dallas North Tollway. That's less than a mile from the LOOK location, which opened March 2013.

According to LOOK founder Tom Stephenson, AMC, which has 350 theaters in the U.S. alone, has told distributors to choose between AMC or LOOK, which Stephenson finds especially troubling since LOOK has but the single location in North Dallas. He says it's already impacting business: Lionsgate, he says, has told LOOK it's putting The Hunger Games: Mockingjay Part 1 at the AMC multiplex when the film bows in mid-November, while Disney's taking its Big Hero 6 to the Village on the Parkway on November 7.  LINK
USA (CA) – It seems that not all is well at Quentin Tarantino's 35mm-only New Beverly cinema.
The latest wrinkle in owner Quentin Tarantino's takeover of the New Beverly Cinema is a blog post "I Will Not Be Censored" from disgruntled ex-employee Julia Marchese, who was hired at the theater in 2006. At first, Tarantino's team offered her a much better salary to co-manage the theater after he took over operations on October 1, but she was then "frozen out" by Julie McLean, the new general manager of the Beverly, who demoted her as "not manager material," she writes. "I am done."  LINK
Business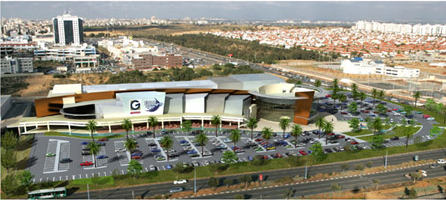 Israel – A worthy initiative that more countries ought to copy.
Over 40 cinemas nationwide will participate in Israel's second annual Cinema Day on Thursday October 23.

The largest cinema chains – Yes Planet, Cinema City, Rav Hen, Lev, Globus and Globus Max – as well as many smaller ones, are all taking part.

Movie tickets, without exception, will be sold at reduced prices of NIS 10 ($3) for regular films and NIS 14 for 3D films. It's quite a bargain from the normally-priced NIS 38 for a movie – and a treat for tourists and residents alike.  LINK
Estonia – Digital cinema is still being rolled out in territories like the Baltic states.
Seven regional cinemas in Estonia have received funding to be digitalised in 2014 with five more expected to apply by the end of the year.

The move is a collaboration between the Ministry of Culture, the tax-funded Cultural Endowment of Estonia and the regional cinemas mostly owned by local authorities. The bulk of the funding comes from the Cultural Endowment and will amount to approximately 500,000 EUR for the 12 cinemas concerned. The broader aim is to fully digitalise at least one cinema in each of Estonia's 15 counties.  LINK
India – Quite a record. And deservingly so.
The Oscar-winning film, Gravity, star ring Sandra Bullock and George Clooney, has created a record iby becoming the first English film to complete a one-year run in a Bangalore multiplex.The film won seven Oscars this year. The film was released on October 11, 2013.

The multiplex has screened about 2,000 shows of the film and has crossed 55,000 viewers. In the first few weeks last year, four shows of the movie were screened. At present, there is only one show at 4:05 pm that is being screened.  LINK
Event Cinema
France – Yesterday was the live transmission of the League of Legends e-sports tournament final in cinemas in four countries, including France, supported by Coca-Cola Zero and Riot Games. The final itself took place in Seoul, Korea, in a sports stadium where FIFA football games were played with a capacity on 40,000.
Coca-Cola and Riot Games offer the dissemination of final Worlds live in Gaumont Pathé. We'll party, triplex from our Paris studio Kinepolis Liège (Belgium) and Gaumont Pathé d'Ivry. Kopitz be on his land, alongside the Belgian public, while Keno and I are in the biggest venue with you.

If you do not have your place, here are the links that will arrange all this for Liège and Paris for this one . If you have the ability and the desire, do not miss the opportunity to live with passionate this highly anticipated final between Samsung Galaxy Horn White Star Royal Club . Doors open at 7:45 cinemas. LINK
USA (NY) –  The transmission of Of Mice and Men to cinemas in November gives the NY Times the opportunity to ponder why plays in the West End of London have made a smoother and quicker transition in live HD to the cinema screen, compared to Broadway. The only recent one – Orlando Bloom's Romeo & Juliet  – only took in USD $2 million on a USD $2.5 million budget, while NT Live productions only cost GBP £250,000 (USD $0.4 million) and thus don't lose money.
Broadway offerings have been few, the most notable being "Memphis" and "Jekyll and Hyde," largely because deals need to be cut with unions and members of the creative team. When David Binder, the lead producer of "Of Mice and Men," was putting together its 19-week run, beginning in April, an HD broadcast wasn't in the offing. But toward the end of June, after the show's two Tony nominations and recoupment of its $3.8 million capitalization, James Franco, its creatively restless star, became intrigued by the idea of translating the production into a different medium. Mr. Binder said: "He came to me and said, 'How do we do it, David?' " Mr. Binder called Tim Levy, who runs the National Theater of London's office in New York.  LINK
UK – The Royal Opera House will follow the lead of several other event cinema majors and introduce encore (repeat) screenings for all 11 of its productions for the 2014/15 season.
The Royal Opera House, which presents more than 400 performances at Covent Garden each year, streams productions to more than 1,000 cinemas in the UK and around the world.

Alex Beard, chief executive of the Royal Opera House, said: "During the 2013/14 season our cinema audience more than doubled to over 700,000… The demand is definitely there so it is a great step forward to have a second option on a Sunday afternoon."  LINK
Premium / Large Format cinema
Estonia – The first Imax cinema is set to open in the Baltic states later this year.
The first IMAX cinema in Estonia and the Baltic States is set to open in the capital city of Tallinn by the end of 2014.

The IMAX will be housed in a legendary Soviet-era cinema Kosmos built in 1964 as the country's only panoramic cinema with the largest number of seats. The reconstruction work started in April 2013 and is scheduled for completion by the end of 2014.

The new cinema will have a 300 square meters screen and 376 seats. Ticket prices are expected to be 30-40% higher than in other cinemas in Tallinn where prime time tickets currently cost up to 7 euros.  LINK
Concessions/F&B
UK – It seems that famous eateries (Nandos? Jamies?) are not rushing to follow The Light cinema into the new Wellgate complex set to open in 2017, as they wait for the others be first to commit. It will be popcorn and nachos only, if they don't move quicker.
Sources in the local property scene say the delay is not an unusual one on a scheme of this magnitude but it is creating a frustrating impasse.

One said: "No one wants to commit without others coming in, and everyone is waiting for someone to make the first move. That has not happened so far and it is frustrating."

A £4 million outlay by Lights Cinema in the complex to create a new eight-screen multiplex was expected to have prompted a rush by other investors.  LINK
Technology
Argentina – Doremi continues its domination of Latin America with its latest deal in Argentina.
ines Multiplex Argentina has completed a comprehensive digital conversion of its properties by installing Doremi servers in each of its 31 operating theater screens. Doremi servers will also be deployed for its most recent complex opening in Pilar. The project will have 9 screens, including the popular Multicine branded 3DXtremo theater.

Among the equipment to be installed are the ShowVault/IMB Server, the IMS1000 Integrated Media Server, and the IMS1000AR, assembled by Doremi in Argentina as part of it corporate commitment to the country and the region.  LINK
And they also have a deal with Village Cines, also in Argentina.
Law & Order
India – Hooligans and vandals are holding up the release of one of the biggest South Indian film releases of the year.
Popular Tamil star Vijay's new film, Kaththi, ("knife") was billed as a huge Diwali release. But there's uncertainty about whether it will keep its date with Tamil Nadu.

Late on Monday night, a popular cinema in Chennai was targeted by a group that broke glass windows and threw crude kerosene bombs at the lobby and the ticket-booking booth. The Satyam Multiplex was crowded with people watching night shows, but fortunately, nobody was injured.  LINK
Audio
Korea (South) – The newly opened Lotte Cinema World Tower in Soeul is now just home to the world's largest 4D theatre, but also equipped with equipped with Christie projectors and audio (to play Dolby Atmos).
All auditoriums are complete with Christie digital cinema solutions, including the flagship Christie Solaria™ Series projectors, Christie Vive Audio™ surround sound systems, Christie ACT Digital Cinema Theatre Control and Christie Integrated Media Block (IMB). The installation of this extensive range of cinema solutions by Christie and its Korean partner Eugenetek Corporation is one of the biggest entertainment solutions projects undertaken by both teams in Korea.

Audiences can expect nothing but the best visuals from the Christie Solaria CP2215, CP2220, CP2230 and CP4230, which utilize the latest generation DLP® Cinema electronics platform. Among the seven auditoriums fitted with Christie Vive Audio, five are specially configured to meet Dolby® Atmos™ sound technology requirements. LINK
Kyrgyzstan – Barco is meanwhile busy in the outer reaches of the former Soviet Union.
Digital cinema leader Barco is proud to announce the first installation of the Barco Auro 11.1 immersive sound system in the Commonwealth of Independent States (CIS). Kinoforum, a subsidiary of Barco's Korean digital cinema partner Seoul Incorporate, installed the system in its brand-new preview theater in Bishkek, Kyrgyzstan. The official inauguration took place on 10 October, in the presence of industry leaders and politicians.  LINK
Cinema Opening/Closing
Quatar – Novo Cinemas is expanding in Doha.
Novo Cinemas, the Middle East's largest chain of cinemas and a subsidiary of Qatar Media Services, yesterday announced the signing of an agreement with North Gate Mall, Doha.

The deal represents Novo Cinemas' second property in Qatar following the success of its flagship launch at The Pearl-Qatar in July. The Novo Cinemas multiplex will cover over 4,800sqm of area and have 14 screens.  LINK
UK – 2014 was a slow year for multiplex openings in the UK, but things are set to take off for the 2015 blockbuster year.
Work on clearing the site for a new leisure complex in Yate will start next week.

Contractors will move onto the site in Link Road on Monday to start clearing the vegetation in readiness for construction work to begin in January.

The new Yate Riverside development will include a six-screen multiplex cinema operated by Cineworld, seven restaurants/cafes and three retail units specifically aimed at national high street chains.  LINK
France – More details about the Pathé Foundation museum cinema set to open in Paris next year.
Variety , the bible of Hollywood has made ??the headlines. In six months, just before the Cannes Film Festival, Paris is expected to open its first theater dedicated to heritage films. On the big screen and very comfortable chairs, we will see both Chaplin perfectly restored as more recent blockbusters. Masterpieces animated Disney classic to Belmondo , there are in fact hundreds of cult films that you can yet see that DVD or television.

This fascinating film is set as the Americans left bank. Not in Latin but Gobelins Avenue, right next to the Pathé Foundation, which just opened its doors. Called Les Fauvettes, this is one of the oldest theaters in the capital. 111 years ago, it was a café-concert which projected films like the trip to the moon Méliès interspersed attractions. Now closed and work, the place belongs to Jérôme Seydoux, Chairman of Pathé.  LINK
UK – Canterbury's new Curzon Cinema is set to open with The Curzon Canterbury Film Festival 2014.
Cameras, lights, action.. Kent's newest cinema opens this weekend.

Curzon Cinemas will operate three screens in a section of the Westgate Hall it is renting from the trust which runs the former drill hall in St Peter's Lane.

To mark its opening there will be a festival of 21 films over a week, including Powell and Pressburger's wartime classic A Canterbury Tale.  LINK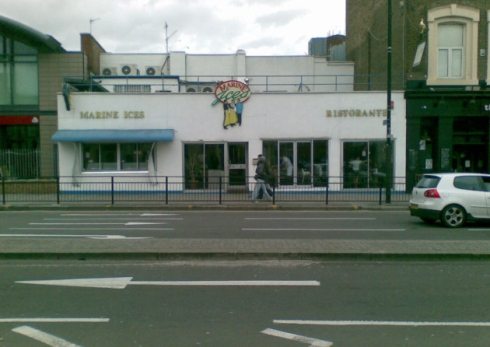 UK – My favourite north London ice cream parlour is being turned into apartments and a cinema. I am genuinely NOT happy about this. Once opened they will probably sell Hagen Daz just to add insult to injury.
Plans to build a new art-house cinema in Chalk Farm have been revealed this week as part of a major redevelopment of the former home of iconic restaurant and ice cream factory Marine Ices.

Developer London and Regional Properties hopes to transform the site in Haverstock Hill with a project that would include 19 upper floor flats, a new ground floor restaurant and a three-screen cinema in the basement.  LINK
UK (Channel Islands) – Guernsey only has one cinema. A second one on the island is now set to re-open.
A cinema which closed more than 15 years ago because of a lack of demand and investment is to reopen.

The Beau Sejour cinema in Guernsey will reopen on 26 October by the States but the department responsible says it is unable to say how much it is costing.

Deputy Minister for the Culture and Leisure Department, David Inglis, said the decision was after positive feedback from residents.  LINK
UK (Wales) – An art deco cinema in North Wales built in 1931 faces demolition, despite a local campaign to save it.
The Coliseum in Porthmadog closed in 2011 because of falling attendances after 80 years of entertaining generations of locals in the town.

A campaign to re-open it has now been wound up and Gwynedd council has received an application to demolish it. LINK
Finally
Working in a cinema is not all red carpet glamour. Here is a look at 20 problems that only the poor staff truly understand. We of course agree with point No. 1, as we made clear earlier.
19. Thank You, Marvel

Patrons love waiting around until the end of the credits. Believe it or not, not every major blockbuster has a secret post-credits scene and when it's 2:30am and we're waiting to go home, knowing there isn't one just makes it a whole bunch worse.
So, thanks Marvel.
And…
16. Spoilers

There are a few ways of avoiding spoilers whilst working at a cinema.

One is to never perform a screen check and the other is to put your fingers in your ears and shout 'blah, blah, blah' when a regular decides to tell you that Ryan Gosling dies at the end, on his way out. Considering we'd like to keep our jobs, there's slim chance of either of those things happening.

The other is passing a porthole in the projection booth and looking into an auditorium at the precise moment a main character takes a knife to the gut.  LINK

Latest posts by Patrick von Sychowski
(see all)