Event cinema has a new hero and his name is Billy Elliot, having grossed more on the day it beamed than The Equalizer, the highest grossing film.
Universal's live stream from London's Victoria Palace Theatre last night [Sept 28] danced its way to an extraordinary $3.1m (£1.904m), setting a new record for Event Cinema releases.

Based on figures from Rentrak, in terms of theatre releases, Billy Elliot surpassed the previous best opening set by NT Live: War Horse at $2.5m (£1.6m). War Horse is also currently the highest grossing theatre release at $4.6m (£2.7m).  LINK
Good timing for Variety to cast a spotlight on event cinema, which accounts for almost a fifth of revenue of some art house screens and has saved many a rural cinemas.
Picturehouse director of distribution Marc Allenby says a like percentage of his company's box office comes from such programming. "What's remarkable," he adds, "is that that 18% comes from such a small proportion of screenings."

In Sweden, not only has the sector been a boon to rural cinemas, which struggle to book new film releases day-and-date with big cities, it also has enabled exhibs to take advantage of new revenue streams.

"A court decision said that when a cinema is screening opera or theater, it automatically becomes an opera house or theater, so legally, we can serve alcohol," says Rickard Gramfors of Folkets Hus och Parker, which operates 170 cinemas in the nation.  LINK
Both of them will be attending the ECA event in London on 16 October – see our banner and side bar for details.
AMC is pushing ahead faster than planned with its re-seating plan of upgrading more of its cinemas to premium quality (and pricing). It will spend USD $39 million more than initially planned in the current year. Smart or desperate strategy? The answer is: 'necessary'.
The approximately $39 million represents a nearly 20 percent increase from the estimated $200 million in planned net cash outlays in 2014. Actual total capital spending for 2014 will be approximately $265-$285 million, before expected landlord contributions of $35-$55 million.

The additional 2014 capital investment will primarily support the acceleration of recliner re-seat initiatives, additional MacGuffins bars and IMAX screens in AMC theatres. As of June 30, 2014, AMC had recliner re-seats in 44 locations with 505 screens, 74 MacGuffins and 148 IMAX screens, which makes AMC North America's leading and largest IMAX distributor.

In December of 2013, AMC announced a $600 million, five-year recliner re-seat investment. During the second quarter of 2014, admissions revenues per screen increased by 33 percent and Adjusted EBITDA more than doubled at AMC's 44 recliner re-seat locations.   LINK
Business
China (PRC) – For anyone sceptical about the cinema exhibition bubble in China, consider the fact that is 2013 there were no less than 225 theatre investment management companies. Win Business Network provides a good analysis of challenges facing the Chinese cinema sector, including theatre rent constantly increasing, small profit margins and popcorn in a variety of flavours: green tea, onion, sweet, salty, chicken flavour and more.
Development strategy for each different theater companies, the management level is uneven. Meanwhile, the homogenization of serious theater, the market badly in need of differentiation, segmentation of the theater and the cinema business model.

The challenges faced by the above operating theater were analyzed. Among them, for the theater homogenization serious problem, how to solve? Differentiation and segmentation in the direction of their resolve. Here I analyze and explore, share and industry friends and please correct the following aspects.  LINK
China (PRC) – But none of the above seems to be discouraging companies from trying to expand the cinema business in the Mainland, even though the article in the 'First Financial Daily' points out the most obvious problems.
Poly Films intends to invest more than 1 billion yuan within three years building 50 multiplexes, multiplexes main layout in second and third tier cities, and suburban cities in other regions.

Poly Films is currently owned listed company Poly Poly Culture (03636.HK), a wholly owned subsidiary, is primarily responsible for Poly Film Industry Investment Management platform company. Currently, Poly Films pitched 18 straight theater, theater management of 87, nearly 500 screens. However, for the cinema market, Poly Films entered late, part of the market has been saturated, but also to the choice of location Poly Films bring problems. Newly Opened in Poly Poly International Studios, with its separated by only a few hundred meters there is a shadow on the shares owned by Expo International Cinema. A cinema to reporters that the distance so close, the competition will certainly be very intense, with a cinema should not do.  LINK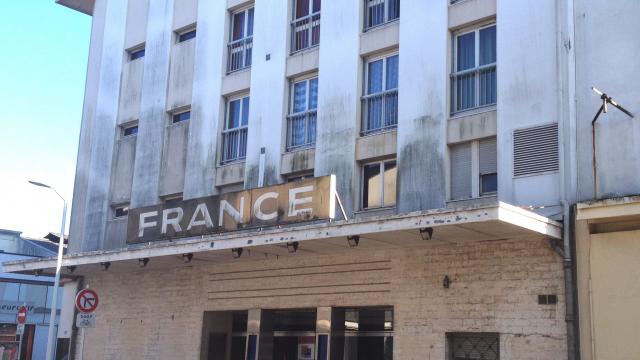 France – Cinema attendance has continued to grow in France for the past two decades – though there have been dips in two recent years – mainly thanks to seniors according to a study released today by the CNC.
Film population, that is to say six years old and over who went to the cinema at least once a year, jumped 28.5% over the period 1993 to 2013, a faster growth than that of the population (11.5%), according to the study on the evolution of public cinema.

The penetration rate was 64.3% in 2013 against 55.4% in Thus nearly two-thirds of the 1993 French did they go to the movies last year, marked by a decline after two exceptional years year (2012 and 2011).  LINK
India – Multiplexes PE recently divested itself if a small stake in PVR and now PVR is looking to raise money on the open markets.
PVR Ltd, country's largest multiplex chain operator, has received its shareholders approval to raise up to Rs 500 crore ($81.18 million) through qualified institutional placement (QIP), the company said in a stock market disclosure.

The company's board had approved the proposed QIP two months ago.

The firm did not disclose the reason for the proposed funding but it could be to to retire debt. It has not frozen a timeline to float the issue.  LINK
India – The largest ever Bollywood release is going out on 4,500 screens in 50 countries day-and-date, courtesy of Fox Star Studios (20th Century Fox), but distributors of the rival blockbuster opening the same day (from UTV – now owned by disney) and some cinemas are raising accusations of strong-arm tactics by Fox.
Theatre owners are already complaining of being arm-twisted by both production houses. Nitin Datar, VP, Cinema Owners Association told Times of India, "I have heard that both Fox Star Studios (Bang Bang) and UTV Motion Pictures (Haider) are threatening to withdraw business from us in the future if we do not give in to their demands."

Not just that, reportedly Fox Studios is also asking percentage profit from single screen theatre owners. Manoj Desai, owner of Gaiety, Galaxy and Maratha Mandir, said that this is the reason why they have not opened advance booking for Bang Bang! yet.  LINK
UK – Picturehouse (Cineworld) is taking over the running of Bradford National Media (formerly 'Film & TV') Museums two cinema screens and Imax. Let's hope it goes better than when Odeon took over the BFI Waterloo Imax.
THE two cinemas and Imax screen at the National Media Museum are to be operated by Picturehouse Cinemas from this month, in a bid to boost audience figures and revenue.

The new partnership – Picturehouse at National Media Museum – will see Picturehouse taking over the Museum's three screens; the 300-seat Pictureville, which Oscar-winning film producer Lord Puttnam once described as 'the best cinema in the world', the 100-seat Cubby Broccoli Cinema and Europe's first IMAX screen. The partnership begins on October 31.  LINK
UK – It's Everyman for himself, unless you happen to be a cinema and theatre sharing that name in the same city (Liverpool).
The Everyman Theatre is attempting to block a new cinema from opening up in the city – because it too wants to be called the Everyman.

It is opposing a bid for a new picture house to be created inside the Metquarter shopping complex in Whitechapel.

The Everyman's main objection is over the fact that the cinema will be managed by the Everyman Independent Cinemas, which is nothing to do with the city's famous theatre.  LINK
China (PRC) – Gaming is coming to the big screen (or at least special rooms) in Chinese cinemas.
Finet, Stellar Culture (02366-HK) and well-known gaming company signed a strategic cooperation agreement, ZTE NINE, NINE introducing ZTE to build a new home entertainment micro host FunBox (lunch box ) to "FunBox game cinema" mode into the national theater companies. Meanwhile, the two sides will open a special video room, make giant screen games, sports games, creating a precedent for Chinese giant screen game.

According to these agreements, FunBox (lunch box) game experience theaters will open sales counters in 100 theaters nationwide this company, and giant-screen gaming contests held in 30 of the company's flagship theatre.  LINK
Audio
Alcon has worked with dcinex (Ymagis) to equip one of the largest and most prestigious cinemas in The Netherlands with Dolby Atmos.
"We believe that innovation drives cinema business and, of course, with digital technology there's been a lot more innovation than before," says Matthew Jones, dcinex General Manager BeNeLux. "One of JT's new build projects was a cinema in Kerkrade, where they wanted something really spectacular. They asked dcinex to find something that would be exceptional… not just good, not just high quality, but nearing absolute perfection.

"Our first thought was to talk to Alcons about facilitating the Dolby Atmos system at Kerkrade. We've known them for a while and we think that, in terms of quality and being able to reproduce audio in the way it's meant to sound, their system is probably the best on the market."  LINK
Advertising
USA (NY) – NCM is launching its 'Turbo' cinema advertising initiatives across the US, which brings ads faster to screens.
After a successful test launch in the Southern California region earlier this year, NCM Media Networks, the largest national cinema network in the U.S., is rolling out its Turbo initiative to accelerate the delivery time of media from proposal to on-screen across its network of movie theaters nationwide.

Turbo shortens the lead-times for local and regional advertisers to run their ads in NCM's FirstLook pre-show to less than 72 hours, which is a significant improvement over the cinema industry's current standard turn-around time frame of 10-20 days.  LINK
China (PRC) – Cinema advertising is growing at a tremendous rate in China.
When the movie "Hero" achievements of the Dopod phone, so HTC overnight rise from a little-known domestic mobile phone brand is synonymous with high-end smart phones, but also to the movie placement advertising has become the advertising market can not be ignored, a member of . Take this column express the Chinese film market, the Chinese film placement advertising market maintained not less than 70% per year growth rate, Yi En think placement advertising in 2014 to usher in the explosive growth in 2015, became the ad placement ad one of the few adverse economic growth niche markets.

…

According to the "number too odd," the survey data show that the patch for watching cinema ad, viewers prefer more high-end brands, from preference industry, the audience for auto ads preferences of up to 32.9%, followed by IT digital products, food and beverage commercial advertising, preference was 32.71% and 29.23%.  LINK
Cinema Opening/Closings
UK (Wales) – Wales is set to get its first luxury cinema, in what used to be an Odeon cinema.
The grade two listed building which once housed Theatr Elli and Odeon cinema on Station Road has sat empty since 2012.

But now ambitions £2 million plans by FIT Management Ltd's William Ratti could see the building turned into a 1,000 seat concert venue, a 400 seat second auditorium and a cafe and wine bar.

It would also include the first luxury cinema experience in Wales with one screening a night aimed at an older demographic with fine food and wine.  LINK
UK (England) – Sheffield is due to get a new art-house cinema courtesy of Curzon (as we've written about earlier). Now the existing Sheffield art house cinema The Showroom has gone on record that it 'welcomes' this development.
A new branch of Curzon Cinemas will open in George Street in December, inside the former home of the Sheffield Banking Company's Grade II-listed building.

The cinema will comprise three screens of 40, 55 and 66 seats, as well as a rooftop garden terrace and a 22-seat private auditorium.

Independent cinema The Showroom, based on Paternoster Row, said it 'welcomes' the rival indie film space.  LINK
Go-ahead has been given for renovating the magnificent Coliseum cinema in Carcassonne, France.
The Future of Cinema Art et Essai, and the Coliseum, through a renovation project. The mayor confirmed the CEO of Cap movie he was ready to participate in the financing.

"We have more and more films to show and there are only nine rooms at the multiplex. And Carcassonne is a film buff. Today, we are ready to renovate the rooms of the Colosseum, just as the City s' engages behind us. "Philippe Dejust, CEO of Cape Town Film, owned and operated by three multiplex theaters (out of 5) at the Coliseum announced in our columns, on March 20, his will to succeed then the folder Film Art Test and Carcassonne. The team of Jean-Claude Perez had first decided to rent the Odeum in Cap movie before turn around just before the municipal elections in March.  LINK
France – Seems like there is a big battle brewing between CGR and Star Cinema over a new cinema in Bethune (northern France).
But when therefore do we get a big screen in Bethune? 210 movies this year, including 60 art house; it's a beautiful promise for the station area. There remains just a grain of sand: Mega CGR, which promises to "go to the end of the end" to put a spoke in the wheels to Star Cinema.

The good news is that the City has granted permission to Star Cinema and its CEO, David Henochsberg looks forward to install the annunciator panel no later than next week on wild parking.

Still there was a bone. An amendment. That may not seem like much, the third of its kind in more.  LINK
UK – Plans for a big cinema in Plymouth.
Plans to build a £40m 12-screen cinema complex in Plymouth have been submitted by developer British Land…

The proposal will see the 12-screen cinema complex built next to the shopping centre in Plymouth on the site of the city's derelict coach station.

The plans, which have been submitted by development company British Land, will also include 13 restaurants and 450 car park spaces.

The planning application is being developed and will be submitted for approval in 2015.  LINK
Finally
An Instagram-nostalgia filtered write up about the last single-screen cinemas in Australia. Some of them are so gorgeous that they really require #nofilter At least when it comes to raising the AUS $80,000 required to convert to digital, we are happy to read that "a surprising number have managed to do so" and the opportunity is has been created for "new dreamers" to open or re-open small cinemas.
In Australia, there are thought to be 52 single-screen cinemas still in operation, from the Blue Mountains to Broome, often with names like the Majestic, the Roxy, and the Regal, many of them in regional areas, the last bastions of cinema the way it used to be and, like the Astor, livewires for community affection and anti- development agitation.

On the NSW central coast, the Avoca Beach Picture Theatre, "the friendliest little cinema around" according to its website, sits 100 metres from the sea and looks something like a surf shack. In November last year it was named by the BBC as one of the 10 most beautiful cinemas in the world. Owned by the Hunter family since 1948, when it began as an open-air cinema before a one-screen picture theatre was constructed three years later, it has been a hub around which the community has turned. On Melbourne Cup Day, people would drink champagne and laugh at the Marx Brothers' A Day at the Races, and on "French Fridays" it would show French films.  LINK

Latest posts by Patrick von Sychowski
(see all)