Barco is doubling down on its immersive audio efforts by hiring away IOSONO's audio team and setting up what is now called Barco Audio Technologies [BAT?]. This could potentially mean moving away from a dependance on the Auro brand and Auro Technologies partnership, though the latter is quoted on how thrilled they too are about the new corporate sibling's arrival.
With 500 screens committed or installed, Barco is now ready to take immersive sound to the next level. The digital cinema leader is adding the team of 3D audio expert IOSONO and its assets to the Barco family to further enhance and customize its object based immersive sound technology. In this way, it wants to help cinema exhibitors bring even more magic to the movie-going experience.  LINK
And since Barco does not have any film immediately lined up to follow "The Maze Runner" for its Escape triptych-screen it is venturing into event cinema, by announcing a concert film with Lady Gaga and Tony Bennett.
Barco will collaborate with Universal Music/Interscope Records and recording artists Tony Bennett and Lady Gaga to bring their performance at the Grand Palace in Brussels into Barco Escape theaters in early 2015.

The performance will be filmed today specifically for the Barco format, the day before Tony Bennett and Lady Gaga's "Cheek to Cheek" album of jazz and popular standards is set to release worldwide.  LINK
The interest in India's multiplex business is heating up, with yet another private equity company talking to two multiplex veterans about setting up a new cinema venture called Cinemasia, that could be looking beyond just India.
Private equity fund Everstone Capital may team up with two individuals with experience in the entertainment industry to start a venture called Cinemasia, three people familiar with the development said. Everstone is in talks with Shravan Shroff, the former promoter and managing director of multiplex operator Fame India Ltd, and Pramod Arora, who recently quit PVR Ltd as group president, the people said on condition of anonymity.
And:
This would be Everstone's maiden venture in the multiplex business, which has already attracted other private equity funds. Renuka Ramnath-promoted Multiples Alternate Asset Management Pvt Ltd and L Capital Asia, the third party private equity fund of LVMH Group, backed PVR Ltd to acquire Cinemax India Ltd in November 2012. Before selling off Fame, Shroff also raised capital from India Value Fund and Singapore's sovereign wealth fund Temasek Holdings (Private) Ltd.  LINK
Business
USA (CA) – Seeking Alpha tells us that AMC is speeding up its theatre upgrade program.
 AMC Entertainment (AMC -0.4%) says it will add $38.8M to its capital expenditures this year in order to energize efforts to modernize its theaters.

The exhibitor has seen positive early results from theaters with recliner seats and MacGuffins bars.

AMC notes that the increased capex spending won't impact its quarterly dividend.  LINK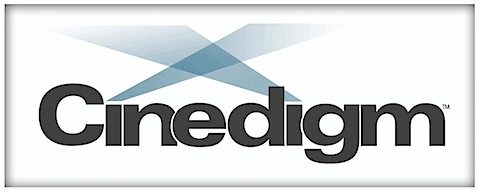 USA (CA) – Cinedigm has agreed to a de-facto MBO of its Hollywood Software division by the division's head (and former founder). The transaction divests Cinedigm (nee Access IT) of its last remaining link to digital cinema funding, installation and services.
Cinedigm Corp is selling back its Hollywood Software unit to an investor group led by David Gajda, one of the software company's co-founders. Studios and exhibitors use Hollywood's products to manage film distribution and operate theaters. The deal, an all-cash transaction for shares of Hollywood, is effective immediately. Cinedigm CEO and Chairman Chris McGurk said the selloff makes sense because of Cinedigm's shifting focus and resulting potential competitive conflicts that might have hobbled Hollywood's growth potential.  LINK
Saudi Arabia – A question I like to ask friends is for them to guess which is the only country in the world without a single cinema. The usually guess the Vatican (wrong) or something like Andorra (wrong again) or a Pacific Island (nope, they too have cinemas). It's Saudi Arabia. But that now looks set to change.
The Labor Ministry has reportedly allowed film production entrepreneurs to recruit personnel to kickstart the cinema industry, which has hitherto been considered taboo in the Kingdom.

Information on how to register for cinema licenses is available on the Labor Ministry portal, according to a leading news channel.

A source at the ministry confirmed the news with Arab News, but did not divulge further details, saying a formal statement is expected to be issued soon.  LINK
USA (CA) – Dolby definitely impressed at IBC (their Dolby Vision monitor had blacks that seemed to suck light IN!), so perhaps no surprise that their shares have just been upgraded to 'Outperform'. Oh, and Dagmar Dolby is selling her shares to focus on philanthropy and to diversify her portfolio, I'm now very reliably informed, so that answers my question.
Zacks upgraded shares of Dolby Laboratories (NYSE:DLB) from a neutral rating to an outperform rating in a report released on Monday. Zacks currently has $48.00 price objective on the stock.

In other Dolby Laboratories news, major shareholder Dagmar Dolby sold 40,000 shares of the stock on the open market in a transaction that occurred on Monday, September 22nd. The shares were sold at an average price of $42.87, for a total value of $1,714,800.00. The transaction was disclosed in a filing with the Securities & Exchange Commission, which is available at this link. Major shareholders that own 10% or more of a company's stock are required to disclose their transactions with the SEC.  LINK
UK – It wasn't the best of summers at the UK box office, though despite good weather, the World Cup and Commonwealth Games films like "Inbetweeners 2" and "Mrs Brown's Boys Da Movie" helped it to perform better than the US. Screen International digs deeper and talk to the movers and shakers.
Whether you look at gross or admissions, summer at the UK box office was far from vintage.
From May 2-Sept 4, overall gross was down 8.3% on 2013 at $651.8m (£398.4m), according to figures from Rentrak

The period's best performers were:

The Inbetweeners 2 ($53.8m/£32.9m);
Dawn of the Planet of the Apes ($53.2m/£32.5m);
X-Men: Days of Future Past ($44.3m/£27.1m).
Despicable Me 2, last year's top summer earner, is some way ahead of the lot with $77.7m (£47.5m), but the spread of box office wealth across the top 20 films is as stark a difference, with the 20th biggest summer hit of 2013 being One Direction: This is Us ($13.1m/£8m) compared to 2014's The Expendables 3 ($6.4m/£3.9m).

Is the reason as simple as the films on offer this year?  LINK
Spain – Things are looking much better at the Spanish box office, on the strength of local hits.
"We managed to get Spaniards back to the cinema to see the films we produce," said Fapae prexy Ramon Colom, arguing that "popular and commercial films are not incompatible with quality."

Main driver behind the Spanish pics' slice of the B.O. cake was Emilio Martinez Lazaro's comedy "Spanish Affaire," which reached a stratospheric $73.9 million B.O.; Daniel Monzon's thriller "El Nino" gathered $15.3 million, and counting.

"This is a very important figure, even more given the deep cut in film subsidies made by the Spanish government," Portela added.  LINK
Technology
Germany – CinePostproduction is now offering distribution of DCPs over broadband internet to cinemas in what is becoming an increasingly crowded martlet.
Since last week, the CinePostproduction provides for the distribution of DCPs via the in-house content delivery network – and thus enters into a hot market. Using the existing DCP-Portal SHARC and the SHARC Download new clients can get directly through its own broadband connection cinema operators their DCPs now. The new option, which will initially be available in the countries Germany, Austria and Switzerland, there is an alternative to hard disk distribution.  LINK
India – Qube is using Thales security for its DCP distribution solutions.
Qube Cinema is pleased to announce the deployment of Thales nShield hardware security modules (HSMs) to protect an easy-to-use digital cinema distribution system. Filmmakers, producers and distributors can now encrypt their digital content and protect their intellectual property while still keeping it easily accessible to authorized users thanks to Thales, a world leader in critical information systems and cyber security.  LINK
Advertising
Poland – The cinema market in Poland has a new player in the form of Moje Kino (My Cinema) formed by the partners from the country's largest cinema advertiser KinAds.
My Cinema officially took off on September 19. The company was founded on the basis of KinAds – the operator of the largest advertising network in Poland cinemas. My Cinema Network will be gradually developed.

All the movies in the network will be identified by special labels located at the checkout. My cinema is also a website dedicated to all cinemas included in the network (www.mojekino.pl), which will be m. Al. platform ticket and contact with the audience. LINK
Law & Order
USA (CO) – It looks like the trial of alleged Colorado cinema mass killer James Holmes could be broadcast. Though not to cinemas, presumably.
A judge presiding over the Colorado theater massacre criminal case heard arguments on Monday about whether to allow cameras at the murder trial of accused gunman James Holmes, something both prosecutors and defense lawyers oppose.

Attorneys for broadcast and print news outlets have asked Arapahoe County District Court Judge Carlos Samour to allow expanded media coverage of the proceedings, which are set to begin in December.  LINK
Outdoor Cinema
Iraq – Worst. Outdoor. Cinema. Ever.
The Islamic State (IS) Sunni radical group has opened an outdoor "cinema" to show videos of their brutal crimes and terrorise residents of the northern Iraqi city of Mosul, which they have controlled since June.

The macabre spectacle began last week amid the groves and thickets along the banks of the Tigris river, the only place that people have to relax and ease the tensions caused by the IS occupation of Iraq's second-largest city.

A large number of young people, children and families gathered at the site waiting to see the programme that the extremists would deliver on big screen monitors that had been installed for the purpose.  LINK
Event Cinema
Canada: As part of the ambition to expand its concept globally, Secret Cinema is on a mission to find Secret Spaces to stage their special screenings.
Speaking in Toronto, Secret Cinema founder Fabien Riggall said: "We currently have a project called Secret Space, essentially where we are mapping the world's abandoned spaces. We are passionate about the idea that space belongs to the people. In London there are just so many abandoned spaces.

"We should go back to that time where people watch cinema in all different spaces, going back to cinema as a spectacle.

"Every single venue should be multi-purpose. It should become a gallery, a nightclub, it should become a place where those young people who go to the cinema would want to go to."  LINK
Digital Death Watch
USA (NY) – A last desperate push to save the last few remaining independent (often rural) cinema still screening 35mm prints.
The Mohawk Valley Center for the Arts hopes its push will be the missing piece in the movement to save Valley Cinemas.

With film companies switching from 35-millimeter film to digital, the 34-year-old Little Falls theater — already receiving fewer first-run movies — realized the need to transition.

But the new equipment will cost about $40,000 for each of the cinema's two screens — money most small, independent theaters don't have lying around.

That's where the MVCA comes in.  LINK
Cinema Opening/Closings
UK – Cineworld's least loved multiplex is to get an art-house make-over. We could quote the press release, but we fell for this write up of the announcement instead. Sadly it also means that the only cinema in central London to show Hindi/Bollywood films will stop doing so.
Welcome news this week that the Shaftesbury Avenue Cineworld, a cinema that looked and felt like it had only narrowly survived the apocalypse, is to close and be refurbished into a seven-screen Picturehouse, the only other option being to take off and nuke the site from orbit, just to be sure.

I don't know why I've spent so much time there over the years; probably just for the convenience: one quick tube journey to Soho for breakfast and then only a short stagger to see a film at a cinema that, while generally decrepit and with only a 50/50 chance of seeing a film projected correctly, at least wasn't an Odeon. The seven screens gave it more variety than most and in the earlier years I could even stop for a quick go on an actual Street Fighter II arcade machine.
And.
For the best — by which I mean worst — experience, my film would be in Screen 7, requiring a trudge up about 20 escalators and through corridors in near total darkness thanks to blown bulbs. If you wanted to film a horror story set in a disused cinema, this was your place; stained carpets, isolation, unused concessions kiosk blocked by a metal grille, all that was missing were flickering neon signs, showers of sparks and a shadowy figure scraping a knife along a wall. At least then you'd have some company that wasn't just another passing mouse.

Then there was the almost-gleeful disregard for whether the film was being shown correctly, or at all. In my years of attendance I've seen auditorium lights left on, ghosting, an entirely pink screen, films shown in the wrong aspect ratio or the picture starting halfway down the screen before wrapping back around the top, and caption subtitling obscured by the picture being zoomed in just enough to clip them off, which felt so specific as to be malicious.  LINK
UK – It looks like the fight not to turn Brighton's historic Hippodrome theatre into a multiplex is lost. Unless the Council relents. Which is unlikely.
Brighton Hippodrome campaigners have lost their battle to see the building restored as a live venue after the government decided not to intervene over plans to convert the space into a cinema complex.

The Department for Communities and Local Government has decided it will not use its powers to call in the local authority-approved plans – which could have seen a public inquiry launched into whether the conversion should go ahead.  LINK
Germany – A lovely story of school kids banding together to save a local cinema. Someone should turn it into a film. Then show it at this cinema.
For a year, director Tom Berthold (15) and about 20 other young people have engaged in saving the 50s construction. Some parts of the building even date back to the 19th century. The old theater was closed in 1998 when the city opened a multiplex. Since then, the privately held building should act as a theater, a nightclub or casino, but it remained in the plans.

The "eyesore right in the center" was "pretty embarrassing," says classmate Tobias Kluge (15). Noticed really was him until I asked a visit from outside of the building. "Same we had already used to it."

Supported by an art teacher, a retired city planner and the German Foundation for Monument Protection, the students have placed over backward: you have worried old recordings, built a model of cinema, organized a conference with experts and turned the ten-minute-long strip before facade should be shown.  LINK
UK – Tyneside Cinema is turning an un-loved upstairs bar into an exciting and versatile cinema space.
The Gallery will be open and free to enter during the day, when moving image artworks that sit outside the cinema mainstream, will be shown. You can wander in and out as you please. You can stay all day if you wish and even indulge in a bottle of the wine bought from the kiosk at the entrance.

Then, in the evening, the raked seating comes out, turning The Gallery into a comfortable little cinema dedicated to largely niche offerings which fit the description of visual art or experimental film. For these evening screenings, tickets will be sold – although not many of them because 33 people will constitute a full house.  LINK
Finally
A very worthy venture to enable homeless people to also be part of the magic of cinema by a Scottish charity.
Ann Landels, director of Crisis Skylight Edinburgh, says the social aspect the screenings create is what makes this project really important

"At Open Cinema, there is a chance for people to meet, be social and talk about their situation," Ann said.

"When you are homeless, you can spend a lot of time on your own a lot so being with other people. Finding out that you can be good at things is very positive."

All of the screenings featured in the festival have been organised by the Crisis Skylight Edinburgh's Film Club. The club also meet to analyse, discuss and produce films.

"The film club is about giving people an opportunity to get involved in a project," Ann added.  LINK

Latest posts by Patrick von Sychowski
(see all)