Thanks to a quota on foreign films limiting the number of imported titles to 34, movie studios have often struggled to get their movies released in China. Apparently there is no quota on box office bragadocio and Hollywood has been able to easily export its affinity for trumpeting their latest movie grosses.
Ironically, the Chinese have turned news of their country's latest theatrical grosses into one of their own exportable goods. When China set a new single-day box office record by earning CNY ¥248 million (USD $41 million) on January 31st, it made headlines around the world. I get it; touting box office grosses helps promote specific movies. However, there actually happens to be good reason this week to take notice of China's grosses, which I'll get to in a moment.
This past weekend marked the start of the Chinese New Year, also known as Lunar New Year, a 15-day holiday that has grown into one of the country's biggest movie going periods. This has been especially true in 2014. Based on box office alone the year of the horse has already been quite prosperous for the China's homegrown movies, and presumably, its theatre operators.
Over the holiday weekend "The Monkey King", starring Donnie Yen took in CNY ¥279 million (USD $46 million) in its first three days of release. Also opening with a bang was "Dad, Where Are We Going?", and based on its CNY ¥205 million (USD $34 million) debut, I'd have to say the answer to that question is… the bank.
These grosses not only put "The Monkey King" and "Dad, Where Are We Going?" at the top of China's box office, but were also enough to place them in first and second place on the worldwide chart. Thus the reason for the global fuss being made over the news.
Directed by Hong Kong filmmaker Poi Soi Cheang "The Monkey King" is a big 3D epic adapted from Wu Chen-en's beloved Journey to the West tales and it was widely expected to attract a big audience. So was "Dad, Where Are We Going?" which is based on a hit reality television show featuring celebrity fathers and their families. It's first day gross of CNY ¥90 million (USD $15 million) is yet another record breaker; highest single-day gross for a 2D Chinese-language title. Because setting just one record in a weekend is so year of the snake (2013).
The third place finisher in China over the weekend was no slouch either. "The Man From Macau", starring Hong Kong actor Chow Yun-fat, posted a respectable CNY ¥76 million (USD $12.5 million) opening, putting it at number eighth worldwide.
My research couldn't help me determine if a Chinese-language film has ever led the worldwide weekend box office, let alone been the number one and two grossing movies. That to me is far more noteworthy than a single-day box office record which is sure to be shattered within the next year.
In fact, new Chinese box office records are becoming so commonplace they shouldn't surprise anyone. According to EntGroup Consulting, a Beijing-based entertainment industry consulting firm, China added over 5,000 cinema screens in 2013, bringing the country's total to over 18,000. Along with dozens, if not hundreds, of new multiplexes, the number of moviegoers in China increased an amazing 32% last year from 462 million in 2012 to 612 million in 2013. That's almost double the population of the United States and three times the population of Brazil.
All of this helped the Chinese box office grow to CNY ¥21.82 billion (USD $3.6 billion) in 2013, a 33% increase over the CNY ¥16.36 billion (USD $2.7 billion) made in 2012. Meanwhile, local productions accounted for more than 54% of the year's receipts.
The only thing that should shock anyone about China's box office, the second largest movie market in the world, is if it didn't set a new record over the Lunar New Year. I'm not a big gambler, but I'd place a large bet that Chinese New Year in 2015 will set another new box office record.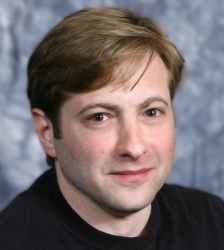 Latest posts by J. Sperling Reich
(see all)