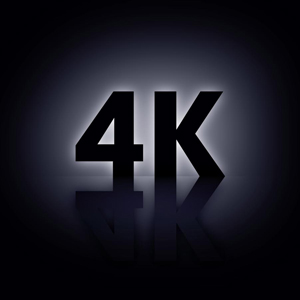 The announcement on Celluloid Junkie that Texas Instruments is developing 4K projector solutions is causing waves throughout the industry. The story was picked up by both THR.com (DLP making the jump to 4K) and Variety (TI leaping into 4K fray), which despite their headline both acknowledge that TI was effectively forced into this situation by the Sony tie up with Regal and AMC.Perhaps the best other coverage came from Eric Taub in the New York Times:
TI has always said that 2K is good enough, with tests showing that consumers can't see the difference.

TI has been against 4K, until they were for it. On Thursday, the company announced that it would now market 4K technology, which will be incorporated into their next-generation projector technology to be manufactured by a variety of partners.

The company will continue to sell 2K projectors to the majority of its customers, according to Nancy Fares, business manager for TI's DLP Cinema Products Group.

Ms. Fares said that this is not a case of TI trying to play catchup to Sony, which recently announced a number of large contracts to install its 4K projectors in AMC, Muvico, and Regal Entertainment cinemas. Texas Instruments has been working on 4K technology for two years, she said.

And when TI said that most consumers can't see the difference between a 2K and 4K image, the company is sticking to its guns.

Their 4K technology will only be installed in about 20 percent of its customers' theaters, the "brightest and biggest" with screens 70 feet and larger in size.
TI has meanwhile put out a press release providing details:
Texas Instruments will deliver the enhanced DLP Cinema 4K chip to its licensees, Barco, Christie Digital and NEC, which will extend the breadth of products to exhibitors to over 12 projector models. All projectors with the next generation DLP Cinema electronics platform, regardless of the resolution, will have the leading attributes for which DLP Cinema products are known, including precise DCI compliant colors, superior contrast ratios and light output necessary to illuminate the largest auditoriums. The solutions provide the capability to light up theatre screens as big as 100 feet and 3D screens as big as 75 feet, which has been a challenge for competing technologies.
It then includes a quote from Cinemark's CEO calling DLP Cinema the exhibitor's "exclusive platform of choice for 4K deployments." It also confirms that "the next generation DLP Cinema electronics platform combines the three boards needed to produce images into a single board," making it cheaper for its licensees, not to mention also making 'DCI-compliant'.
Christie is the first of those three licensees to have put out a press release about its plans for the 4K chip:
Christie, the world leader in digital cinema projection, is pleased to introduce the new Christie Solaria(TM) series digital cinema projectors, based on Texas Instruments' (TI) industry-preferred and proven DLP Cinema(R) technology. The five new products in the series offer a wide range of resolution and brightness levels for exhibitors who require projection from the smallest to the largest screens. The new product line includes the Christie CP2210, Christie CP2220 and the Christie CP2230 – all available at 2K and 4K-ready; as well as Christie's premium 4K projectors for screens up to 100 feet: the Christie CP4220 and the Christie CP4230, delivering an unprecedented 30,000 lumens of brightness.
But Barco went one better by announcing that they have tied up exclusively with Cinemark to roll out 4K projectors for "the world's second largest motion pictures exhibitor." From the press release:
As part of this agreement, Cinemark is also partnering with the DLP Cinema® product group from Texas Instruments (TI) (NYSE: TXN) and media server provider Doremi to secure the industry's best-in-class and brightest digital cinema solution. This group of partners, representing more than 100 years in combined cinema expertise, will employ the full spectrum of Barco's upcoming new family of enhanced DLP Cinema next generation 4K projectors.

Cinemark plans to deploy digital cinema as part of the DCIP initiative. More than 3,000 digital projectors are to be installed in nearly 300 theater sites throughout the US, which include Cinemark's Century, Cine Arts and Tinseltown brands. Every theater will show the industry's biggest and brightest images, projected from Barco DLP powered projectors and driven by Doremi's 4K integrated media block. The agreement also includes plans for Cinemark's international locations in Latin America, which would bring the overall deployment to more than 4,600 screens.
It's getting difficult to keep up with this flurry of announcements. It seems the 4K dam has broken.
The biggest question right now is what effect this will have on existing 2K deployment plans – while the smaller question is what Sony's response will be. As a chip maker TI will be well familiar with the apocryphal story of Osborne Computer Corporation (OCC) and the infamous Osborne Effect:
The Osborne effect is exhibited when a company's premature revelation of information about future products results in customers not purchasing (or delaying purchases of) the current offering. Its origin is a purported suicidal marketing mistake made by the Osborne Computer Corporation in the 1980s when its announcement of a successor to its Osborne 1 system led to a sharp reduction in sales, and the delay of the successor system created a revenue vacuum from which the company did not recover. This statement is a common myth.
The Osborne Effect may be a myth, but it still sends shivers down the spines of tech marketers. We won't know for sure until the discussion gets underway at this week's European Cinema Summit in Brussels and next week's Cinema Expo in Amsterdam what the impact of TI's 'jump' will be.

Latest posts by Patrick von Sychowski
(see all)