On the eve of ShoWest, the largest trade show for the motion picture exhibition and distribution industry, AMC Entertainment is set to announce that it will install Sony's 4K digital projectors on all of their screens.  According to Variety and the New York Times, the world's second largest cinema chain will begin installing the equipment in the second quarter of 2009 and complete the rollout by 2012.  Presently AMC has 4,628 screens across 309 theatres.
The circuit is no stranger to Sony's projectors having already installed 150 units to date.
The announcement comes on the heels of last Thursday's news that AMC chose RealD as the 3D technology provider for 1,500 of its screens.  The cinema chain already has 29 screens capable of showing 3D films.  Together the two announcements are the culmination of the agreement made public in February that Sony and RealD would team up to merge the two companies' technologies into a combined 3D product offering.
Besides being the kind of news the industry was hoping to hear at ShoWest, given the stalled digital cinema rollout, this is a huge win for Sony.  As the Times points out, there has been little competition for Texas Instruments, which as installed it's DLP projection technology on nearly 5,500 screens.  Once AMC has deployed the projectors Sony will be close to catching up with TI for number of installations, though in all likelihood TI will continue to increase its market share over the next three years.  When speaking with Variety, Gary Johns, Vice President of Sony's Digital Cinema Systems Division, acknowledged the importance of the victory for the company and for the d-cinema rollout, which is in need of a jump start:
"This is one of things that doesn't happen all that often, when you get a chance to do a big deal like this.  Everybody's been waiting for the next big deployment."
It should come as no shock that AMC has chosen Sony, for the circuit has long been a fan of the electronics manufacturer.  They have had the largest install base of Sony Dynamic Digital Sound systems for more than a decade now.  Even after Sony discontinued SDDS in 2002 AMC has continued to support it.  It is commonly thought among industry insiders that if AMC were to ever abandon SDDS, most of the major studios would drop the sound format altogether.
So, even though they've previously been burned by Sony on digital cinema equipment, and despite the electronics company's recent layoffs, AMC has chosen to walk down the aisle with them once again.  Hopefully for everyone's sake, this go-around will fair much better.
The next hurdle for Sony and AMC will be to convince all the major studios (other than Sony Pictures) to master content in 4K digital cinema packages so they can take advantage of the technology.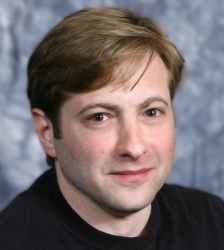 Latest posts by J. Sperling Reich
(see all)