[/caption]
Long criticized for their inability to project 3D films, at least inexpensively, Sony may have finally found an appropriate solution for its 4K projectors.  Earlier today Sony announced they would be working with RealD to merge the two companies' technologies into a combined product offering.
Sony already manufactures a 3D dual lens adaptor for their 4K projectors which splits pre-polarized images into two 2K images.  Unlike DLP projectors that use "triple flash" (144 frames per second alternating for each eye), Sony's 4K projectors serve up a simultaneous image to both the left and right eyes when used with the adaptor.  RealD will add to this mix a special customized optical filter that will enable Sony's projectors to throw images onto silver screens as large as 55 feet while maintaining a light level of 4 foot-lamberts.
In a second deal, Sony gave RealD the "exclusive" rights to distribute Sony's 3D lens adaptor for projectors installed in the United States, Canada and Europe.  Of course RealD will also be offering the rest of their 3D kit to go along with Sony's gear, especially there new 3D EQ technology which provides "ghostbusting" directly on digital cinema servers.  The technology is meant to better separate the left and right eye images and eliminate the ghosting of 3D images, known as cross talk, which RealD's system accentuates.  Up until recently, content owners had to create special digital cinema packages that were pre-ghostbusted for RealD installations, a fact they were not altogether happy about.
RealD, who has been on a hot streak lately, seemed ecstatic over the announcement.  Joe Peixoto, the company's president was ever the pitchman in his press release quote:
"Combining Sony's phenomenal 4K projector with RealD's market-leading 3D technology simply made sense.  With RealD having the world's largest 3D cinema network, and more and more 3D content hitting theaters, we're excited to be working with Sony to help exhibitors implement this high-quality 3D experience in an easy and cost-effective way.
I'm not so sure how cost-effective the whole solution will be given that Sony's 4K projectors are the most expensive on the market and can run north of USD $90,000.  A 2K DLP projector can be had, if you can find a good deal, in the USD $65,000 range.  As well, RealD may have the largest 3D cinema installation base, though it would not be correct to refer to it as a "network" as none of these theatres are actually connected electronically by equipment RealD has provided.  (They may however be connected by equipment that a system integrator has installed).
Back in October of 2008, when Sony announced the 3D dual lens adaptor, they touted its ability to present fast-moving content such as sports or action movies more crisply and with less eye strain.  At the time, Gary Johns, vice president of Sony Electronics' Digital Cinema Systems Division, gave a little ding to other 3D technologies by saying that the adaptor would present a 3D picture "with no triple-flash artifacts."  Many industry insiders felt this comment was geared directly at RealD.
Whether true or not, Sony and RealD seem to be fast friends now.  It certainly seems to make strategic sense for Sony to expand their sales efforts by way of RealD.  Their offering will be available in March of this year, right about when Sony had intended on launching it's 3D adaptor and just in time for ShoWest.
Any existing installations of Sony's 4K projectors can be upgraded for 3D with the new system.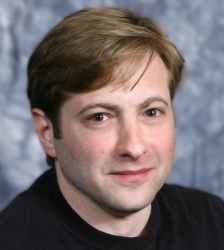 Latest posts by J. Sperling Reich
(see all)