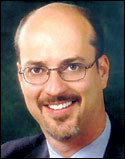 [/caption]
These days, with the global economic crisis at full force dominating headlines, it seems mainstream media will jump on anything that even smells like positive news.  So, it's no wonder with North American box office earning a billion dollars in January and an additional US $800 million in February that media outlets would break their tradition of only covering box office grosses on Monday mornings in favor of feature stories about how moviegoers have returned to theatres.
A spate of articles in various publications was kicked off on February 25th by Andreas Fuchs' Film Journal piece in which John Fithian, president of the National Association of Theatre Owners (NATO), holds forth in a "state of the industry" interview.  A good portion of the lengthy piece is devoted to the current state of the digital cinema transition, which Fithian still believes will heat up in 2009 despite any financial woes.  Fithian then goes on to describe the exhibition industry as being "recession-resilient" though stopped short of calling it "recession-proof":
"The cinema is a relatively inexpensive way to be entertained. If people don't have money to go on a big vacation, they take a mini-holiday at their local movie theatre. So the environment of challenging times is generally good for us, but that doesn't mean it always works. You need to have good movies. People are not going to escape the burdens of the day by going to see a bad film."
While U.S. box office set an all time record in 2008 with US $9.79 billion in grosses, Fithian points out that admissions were actually down 2.5% and that any rise in revenue came from ticket price increases to an average US $7.18.  He is certain the exhibition industry can weather the current economic turmoil faced by many other businesses:
"If you just go across business lines and look at what is happening to retail—any number of industries, in fact—the resiliency of exhibition is huge. To see how sturdy our business is and how well we are holding up is truly remarkable. It is a comment on how important and how ingrained the escape of going to the movies is in the American psyche. It's just an integral part of our culture and demonstrated in a tough, tough time."
Then on March 1st, with February's box office still being counted, the New York Times weighed in with a story about how during hard times "Americans Flock to the Movies".  Like many trade publications, the piece, written by Michael Cieply and Brooks Barnes, argues that increased ticket prices aren't the reason that box office revenue is up 17.5 percent in 2009.  In fact, attendance is up 16 percent and if the trend continues the industry could see the largest box office bump since 1989 when attendance rose 16.4 percent.
The article goes on to mention that historically when the going gets tough, moviegoers get to the theatre:
In 1982, theater attendance jumped 10.1 percent to about 1.18 billion (the top seller was "E.T.: The Extra-Terrestrial") as unemployment rose sharply past 10 percent. Then admissions fell nearly 12 percent, an unusually sharp drop, in 1985 (the "Back to the Future" year), as the economy picked up — suggesting that theater owners have sometimes found fortunes in times of distress, and distress in good times.
Academic research on the matter is scant. One often-quoted scholarly study by Michelle Pautz, of Elon University, was published by the journal Issues in Political Economy in 2002. Over all, it said, the portion of the American population that attended movies on a weekly basis dropped from around 65 percent in 1930 to about 10 percent in the 1960s, and pretty much stayed there.
And according to Cieply and Barnes it's not that the quality of Hollywood movies has gotten any better, but instead that studio films such as "Paul Blart: Mall Cop" and "Marley & Me" are more upbeat than in previous years.  What will be music to many exhibitors' ears was a quote from Rick Butler, the chief operating officer of online movie ticket seller Fandango:
"Fandango is experiencing the best first quarter in its history for ticket sales.  I see no signs of a drop off."
It's one thing when trade papers or even the Los Angeles Times, which is published in a company town, run such stories, but mainstream rags such as USA Today have now gotten into the mix.  The U.S. box office has been so good that the United Kingdom's Guardian newspaper speculates that 2009 may be the biggest box office year ever.
The USA Today article reads like a marketing presentation from NATO or the Motion Picture Association of America:
Moviegoers aren't paying just for tickets. Concession sales are also doing brisk business. According to Regal Entertainment, one of the nation's largest theater chains, concession sales rose 5.4% during Regal's last quarter.
And some theaters are using concessions to lure viewers. The Columbus, Ga.-based Carmike Cinemas announced a "Stimulus Tuesdays" promotion in which all 16-ounce drinks and the 46-ounce popcorn are $1 each.
This year's box office growth is sure to be a hot topic of conversation, both casually and in panel discussions, when the exhibition industry gets together for ShoWest in two weeks time.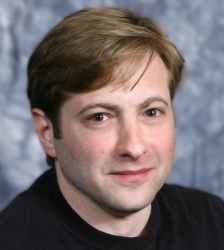 Latest posts by J. Sperling Reich
(see all)