As the entire world continues to experience a global economic meltdown, those of us living in North America have apparently decided to throw some financial support behind one of our leading exports; movies.  Box office tracker Media By Numbers is reporting that January's box office figures top out at USD $1.03 billion, up 19% from the January of last year when a measly USD $867.2 million was taken in.  This is the first time on record. . . or ever. . . that box office revenue has surpassed USD $1 billion in January.
These figures only account for movie tickets, not concessions sold in theatres, and of course there will be skeptics who claim that the price of a movie ticket rose from one year to the next which accounts for the revenue increase.  According to Media By Numbers however, the average price of a ticket only rose 1.5% from USD $7.18 to USD $7.29, while the number of tickets sold to moviegoers rose from 121 million in January of 2008 to 141 million this year.  That's an increase of 16%.  Go figure, one of the few industries that can report an increase in revenue and customers in these troubled times is the movie business.
An article in the Los Angeles Times points to strong January films such as "Taken", Clint Eastwood's "Gran Torino" and the surprise comedy hit "Paul Blart: Mall Cop" as being the reason for the record setting box office, though they also quoted from Media By Numbers president, Paul Dergarabedian as saying:
"Going to the movies is the new vacation."
What Dergarabedian is getting at with this memorable one-liner, is that audiences who have had their pockets emptied by layoffs, foreclosures and non-existant consumer spending realize that the price of a movie ticket is more affordable than most entertainment options, such as sporting events and concerts.  He even said as much to the Times:
"People always complain about the price of movie tickets.  Yet at a time when people are hyper-aware of what they are spending, they don't seem to be having any trouble going to the movies."
Don't get too excited though.  During the Great Depression of the 1930's, a decade when most falsely believe that movie attendance went up, theatre owners had to woo audiences with discounted ticket prices and raffles.  Sure movies were all the rage and extremely popular during the depression, but that was at a time when consumers didn't have such options as DVDs, video games and television.  Hopefully studios won't have to resort to another depression era stunt used to keep audiences coming back for more; telling improbable stories in which everyone lives happily ever after.
Oh, wait. . . .  scratch that.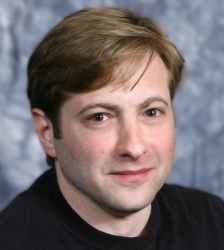 Latest posts by J. Sperling Reich
(see all)