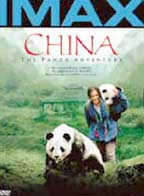 Large format (LF) cinema operator IMAX has signed its largest deal yet in China with a ten-screen agreement with Wanda Cinema Line Corporation for the People's Republic. The first couple of installations will take place before the year is out, according to this article from Reuters:
The agreement marks IMAX's largest ever multiple-theatre deal in Asia. Under the terms of the sales agreement, all of the theatres are to be installed either with IMAX's MPX(R) theatre system or the Company's new digital projection technology, which is currently in the advanced stages of development. Wanda Cinema Line Corporation is the top performing and fastest growing exhibitor in The People's Republic of China with 121 screens in 15 locations. All ten IMAX theatres are expected to be installed by the end of 2010 and bring the total number of IMAX theatres scheduled to be open in The People's Republic of China to 39.
Don't hold your breath about the digital technology that is in 'advanced stages of development', as people in the know tell me that it is little more than three Sony SXRD 4K panels wired together. But it goes to prove that China and India is where it's at in terms of new cinemas, be they multiplexes or LF ones.
UPDATE: There is an article in the Hollywood reporter that emphasisez the retail-real estate angle of the deal:
Imax co-CEO Rich Gelfond said he was drawn to Wanda Cinema because its parent, the Dalian-based Wanda Group, is a major property developer in China. As a result, Wanda can control the pace of its aggressive building plans.

"They are one of the few multiplex operators that controls their own fate," Gelfond said. "Most multiplex operators need to go to a mall (developer) and cut a deal."


Gelfond added the Wanda Group sees value in Imax screens bringing additional traffic to its core cinema and shopping mall businesses.
So while showing films in cinemas is a way to build marketing momentum for films on DVD/BD/HD-DVD for the studios, so too is building cinemas a way to grow foot traffic in shopping malls catering to the growing middle classes in emerging markets.

Latest posts by Patrick von Sychowski
(see all)