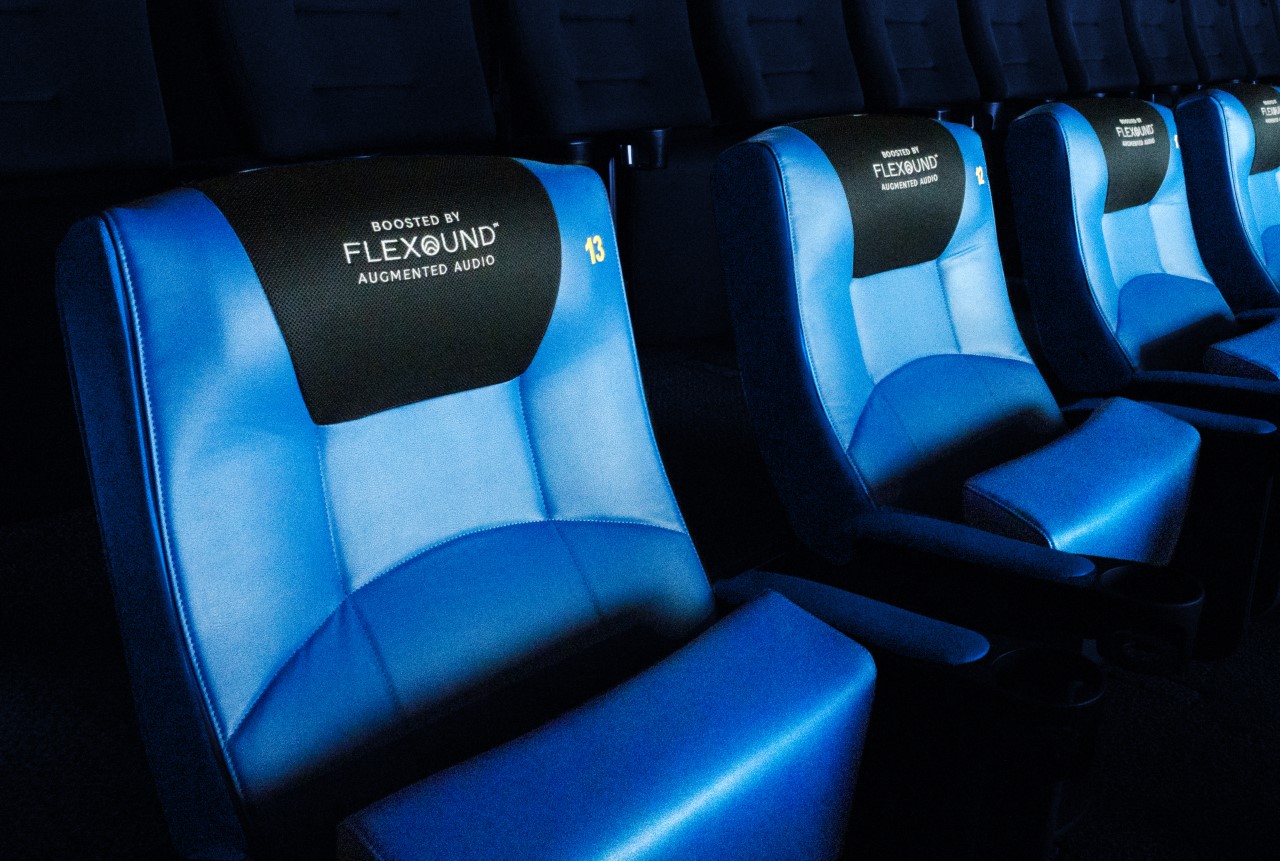 Cinema lovers in Japan can finally enjoy premium immersive cinema sound boosted by Finnish innovation FLEXOUND Augmented Audio™ in Odaiba, United Cinemas.
FLEXOUND Augmented Audio from Finland opens in 10 auditoriums of United Cinemas theatre in Odaiba, Japan, in December with "Avatar: The Way of Water".
FLEXOUND Augmented Audio provides personal immersive audio and natural vibration. The immersive effect is overwhelming for every moviegoer, but the vibration and clarity of sound are especially welcome for people with hearing impairments.
"In consumer research 96% of moviegoers say that the FLEXOUND experience is either good or great. And they are also ready to recommend it to their friends and are willing to pay premium for the tickets. We offer a genuine competitive advantage against both home entertainment and ordinary cinemas", FLEXOUND CEO, Isak Olevic says.
Flexound has been in close collaboration with United Cinemas on multiple cinema projects in Japan, including FLEXOUND Pulse cinema sound, the world's first fully loudspeaker-free cinema concept.
Global cinema industry is reassessing its value to attract moviegoers. Flexound's path-breaking augmented audio technology enhances the cinema sound experience with high-quality personal sound and physical vibration in each individual seat with proven pricing power.
"We are very excited to cooperate with our Finnish friends and introduce Japan's first theatre equipped with FLEXOUND Augmented Audio. The technology offers immersion like no other." says Akihito Watanabe, President of United Cinemas.
"We share a common vision of the future cinematic landscape with United Cinemas. No doubt immersive cinema is the key to attract moviegoers and offer value that just cannot be experienced at home with streaming", says Isak Olevic, CEO of FLEXOUND.
The technology is integrated into Premium Milano seats by Ferco Seating.
About FLEXOUND Augmented Audio
FLEXOUND Augmented Audio is designed and engineered in Finland. The multinational team started the work in 2015 to help autistic children by adding the sensation of touch to music. Now the versatile, globally unique and patented technology can be embedded into cinema or car seats, gaming chairs, cushions, furniture and more. Cinemas globally have installed FLEXOUND technology and car manufacturers such as Hyundai Group is working with FLEXOUND to bring augmented audio solution to cars.
About FLEXOUND Pulse
FLEXOUND Pulse is the world's first fully loudspeaker-free cinema concept that transforms any space – small or large – into a superior, immersive soundscape and multisensory cinema. Stores, malls, auditoriums, museums, live theatres and concert arenas can all become fully functioning cinemas or gaming stations without any external loudspeakers.
About United Cinemas
UNITED CINEMAS Co., Ltd. is founded in 1985 and now has 44 cinemas, 396 screens that include 8 IMAX, 21 4DX, and 3 ScreenX screens in Japan. We always challenge something new and try to make people happy with movies.