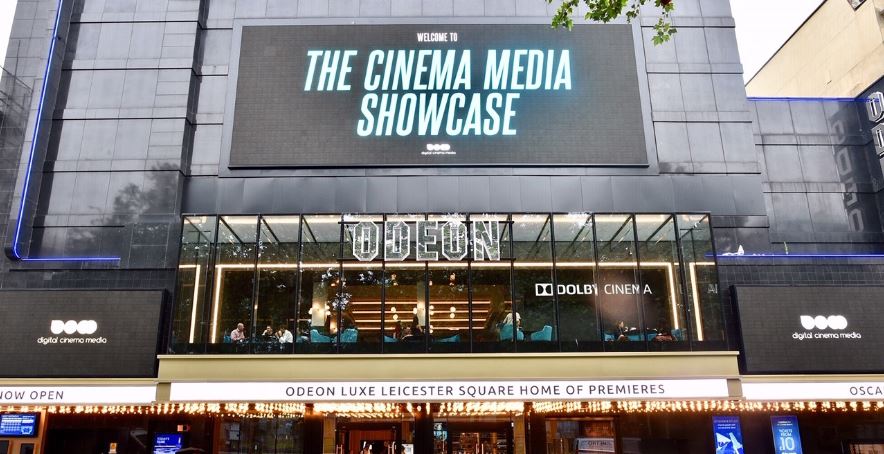 Top spending categories for cinema were Entertainment & Leisure, Motors, Finance, Government, Social & Political and Telecoms
This is a particularly impressive performance for DCM (which represents 82% of the cinema industry) as, according to the latest IPA Bellwether report released this week (16 July), the business environment remains challenging.
It is an exciting time for cinema however, with audiences in 2018 hitting their highest level in 50 years. Already in 2019, we've seen blockbuster releases continue to attract cinema-goers in massive numbers. The biggest film of the year so far, "Avengers: Endgame", has achieved a huge £88.6m at the UK Box Office to date.
Most impressively, "Avengers: Endgame" proved most popular with young audiences at a time when the wider industry is lamenting a decline in commercial opportunities to engage with this 'Netflix' generation. Converting cinema admissions to industry ratings, reveals the film has delivered a massive 36, 16-34 TVRs.
Young audiences are continuing to drive cinema attendance as 16-34s account for nearly half of all cinema tickets sold each year. DCM's latest research with Differentology, Mission 16-34: Launch, Land, Impact, has also revealed that young audiences rate cinema advertising as the AV format they feel most positive towards. The findings revealed that cinema offers audiences and advertisers an increasingly unique experience – "premium, trusted, quality content in a high attention environment".
DCM's research and the latest report from advertising's think tank, Credos, have inspired DCM to focus on the theme of TRUST at its first Cinema Media Showcase, hosted and attended by more than 300 industry guests at ODEON Leicester Square today (18 July).
The Credos study showed that while people appreciate the benefits of advertising, there are a range of issues negatively impacting their perceptions and trust including irrelevance, bombardment and intrusiveness. This has resulted in trust in UK advertising hitting an all-time low with the industry now collectively embracing the challenge to rebuild the public's trust towards advertising.
At the Cinema Media Showcase, DCM's CEO, Karen Stacey, took a closer look at this issue and the media owner's role in rebuilding trust. She was joined by guest speakers including: Karen Fraser, Director of Credos, Advertising Association; Martin Guerrieria, Global BrandZ Research Director, KANTAR, and Jack Hinchliffe, Marketing Director, KFC UK&I.
According to Karen Stacey, CEO, DCM: "As our industry faces the risk of consumers turning off and tuning out, we as media owners have a responsibility to win their attention and trust without bombarding them. DCM is committed to creating a 'safe haven' in the cinema for both cinemagoers and advertisers.
"I urge other media owners to take the same responsibility so we can collectively raise standards and create positive change. There is a huge risk to our industry if we don't act now. Let's go back to the craft of advertising and let's entertain and inform audiences in a context and environment they feel comfortable in."
DCM is confident that cinema will continue to entertain huge audiences in H2 with 2019 set to be another landmark year for admissions and a record-breaking year for advertising revenue on the big screen. This confidence is driven by the number of releases still to come that could all individually break records including: "The Lion King", "Star Wars: The Rise of Skywalker", "Downton Abbey", "IT: Chapter Two", "Cats" and "Frozen II". It's a big year for the big screen.