Celluloid Junkie is proud to be publishing the seventh annual Top Women in Global Cinema list. Last year we took a break from seeking nominations, as the pandemic was a great leveler with almost all cinemas shut at some point and, as such, it was worth equally celebrating all women who were fighting to keep cinema alive. We also turned our attention to a different area of the business and launched and published our inaugural Top Women in Distribution list.
This year we are back with a new top 50 list, a brand new number one and a surprise number two. As before, the list primarily reflects achievements from the past 12 months, rather than overall career achievements or other merits of inclusion.
We were fortunate to be joined by some new talent in our mission to identify, select, profile and highlight the women who are having the biggest impact on the cinema industry as it emerges from the COVID years. UNIC's Laure Galtier and NATO's Erin Von Hoetzendorff lent us their time, energy and industry insights, while Jan Runge from ICTA (amongst many of his hats) returned to work with Helen Budge, Patrick von Sychowski and J. Sperling Reich from CJ. This meant that we were once again able to have a gender-balanced selection committee.
The good news is, after years of struggling to find viable candidates, it has become an increasingly more difficult task to come up with a list of just 50 names. Even with some slots being shared, this still meant a painful process of discussion, (non-heated) arguing and, ultimately, elimination of some deserving names. Many worthy candidates were nominated, though a few candidates requested to be kept off the list, which we respected. We also had to keep in mind a geographical balance, as many countries have almost too many amazing women to include, while others (we are looking at you, Japan), once again suffered an absence of nominations. If we overlooked someone, all we can say is, please nominate and lobby for them next year.
The purpose of the list has always been to throw a spotlight on the women who make a difference in the cinema industry. This is particularly the case as sometimes these women tend to be what can be called "quiet achievers" who simply get the job done, but do so without attracting attention to themselves. This is particularly the case for those below the CEO or C-suite levels, where their work is often team-based. Their leadership is what makes such teams successful as they provide critical support to make their colleagues work possible. If they don't shout about it, then we will happily do so.
In an ideal world we would not need a list of top executives divided by gender. Yet, while women drive cinema attendance, they are still under-represented in our industry's management levels even if it is slowly changing for the better. Still, know that the women showcased here would be on any list of top global cinema executives, regardless of their gender, because that was ultimately our deciding criteria. This list is the absolute top tier of global cinema industry talent.
Jackie Brenneman
Executive Vice President & General Counsel, National Association of Theatre Owners President, The Cinema Foundation
As Executive Vice President and General Counsel at the National Association of Theatre Owners, Jackie Brenneman oversees strategy on various legal, policy and business issues both internal and external to the organization. During the pandemic, Brenneman proved her mettle by developing and leading the implementation of essential government relief programs which helped exhibitors in the United States survive the existential challenges of that time. Shuttered Venue Operators Grants provided indie operators with billions of dollars in aid.
In 2022, Brenneman was also named President of the newly formed Cinema Foundation, which was founded to bring the whole industry together to further NATO's mission of advancing the cinema-going experience through data and collaboration. She hit the ground running at the Foundation organizing the first-ever National Cinema Day in the US, garnering USD $100 million in advertising value and 12 billion impressions on a budget of USD of $500,000. This led to the best moviegoing day of 2022 in North America with 8.1 million admissions.
It's hard to imagine how Brenneman had any time to found and serve on the board of the Conundrum Theatre Company, a non-profit theatre company based in Burbank, California which creates opportunities for working professionals to participate in high-quality, professional shows.
Natalia Baydan
Chief Executive Officer, Planeta Kino
When Russia began its full-scale invasion of Ukraine in February of 2022, the CEO of the country's largest cinema chain ,Natalia Baydan, followed the example of her country's president and stayed in Kyiv, even as Russian forces were encircling the city. While the invading army has been pushed back, Baydan and her team have still had to contend with the bombings of malls where their cinemas are located, air-raid sirens constantly interrupting screenings, electricity outages as a result of Russian missiles targeting the country's energy grid, staff and population that are on a constant war footing, as well as having cinemas in Russian-occupied territory. Despite all this Planeta Kino has been screening all the latest blockbusters and most recently even opened a new luxury cinema in the western Ukrainian city of Lviv called Re'Lux, which includes a bar and a "movie restaurant" that serves burgers, tacos, and sushi rolls. We look forward to the day Ukrainians all across a liberated Ukraine can enjoy the escapism and magic that cinema in the surroundings that Baydan and her team at Planeta Kino are already working every day to provide.
Laura Houlgatte
Chief Executive Officer, International Union of Cinemas (UNIC)
As cinemas across the Europe Union reopened last year, trade body UNIC had to work doubly hard to unify, represent and promote change for the region's cinema industry. Tasks that were never simple to begin with, such as gathering data for the annual year book, became a lot more complicated. As the CEO of UNIC Laura Houlgatte had to do all this, even with turnover among her closest and trusted lieutenants. CineEurope and the UNIC Cinema Days were back in their regular dates in 2022 for the first time since the pandemic began. The work of the UNIC Technology and Retail groups tackled everything from preparations for the second "Avatar" and sustainability in cinemas.
At the same time, Houlgatte's "invisible" lobbying work in Brussels for cinemas helped keep the primacy of the theatrical experience at the front of the minds of EU and European Commission politicians and bureaucrats. She has also built the UNIC female leader mentorship program into a force for change in the industry. This says nothing of her contributions to the Global Cinema Federation (GCF). All the while Laura projects a calm, friendly, resolved and informed aura of authority in all public gatherings. She has become so synonymous with UNIC and the important work that it does, that it's become almost impossible to imagine UNIC run by anyone else.
Koh Mei Lee
Chief Executive Officer, Golden Screen Cinemas
Koh Mei Lee has been the Chief Executive Officer of Golden Screen Cinemas Group in Malaysia since 2002. She has also been Chairman of the Malaysian Association of Film Exhibitors since November 2021. Koh and her team played an instrumental role in the growth and expansion of GSC from 70 to its current 503 screens in Malaysia, as well as its expansion overseas into markets including Vietnam. Some of this expansion was remarkably undertaken during the pandemic. Under Koh's leadership, GSC has introduced technologies such as 4DX, ScreenX, Onyx Cinema LED, D-BOX Motion Seats, Dolby Atmos, and IMAX Laser. She has contributed to the development of new cinema concepts like social spaces, as well as PlayPlus – GSC's very own family-friendly kid's hall. In April 2021, Koh was conferred the rank of Knight (Chevalier) of France's National Order of Merit (Ordre National du Mérite), a testament to her passion for movies and French culture.
Alison Cornwell
Chief Financial Officer, Vue International
Since joining Vue in 2014, Alison Cornwell has played a significant role within the senior leadership team as well as in the development and support of the wider company. Having navigated the company through the pandemic – which interrupted the company's strongest-ever trading period – Cornwell helped the business successfully reopen, and was instrumental to its recovery.
As part of this, Cornwell lead on the successful completion of Vue International's recapitalisation, giving the group access to GBP £75 million of additional liquidity, delivering a substantial deleveraging of its balance sheet and providing it with a robust capital structure to support long-term, sustainable growth and enable the longevity and success of the exhibitor.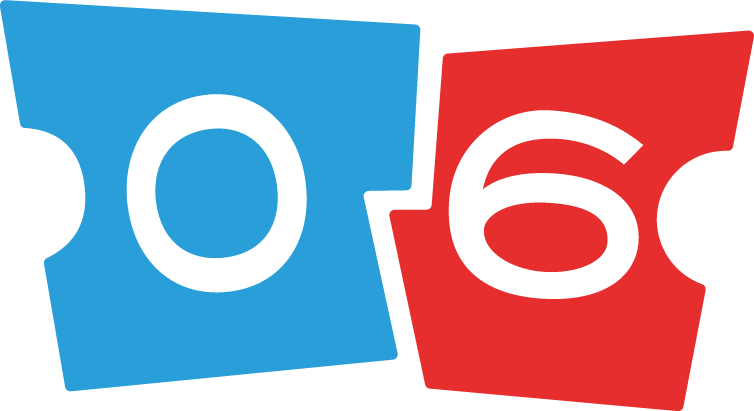 Jane Hastings
Managing Director and Chief Executive Officer, EVT
Jane Hastings has been the Managing Director and Chief Executive Officer of EVT since 1 July 2017 helping grow the company's market cap to AUD $2 billion. She oversees a team of 9,000 people across Australia, Germany, and New Zealand. After Vue International's acquisition of the company's Cinestar chain in Germany stalled, Hastings seized the moment and began investing in upgrades to the existing theatre locations. Last year the EVT re-opened its earthquake damaged multiplex in Wellington after six years of closure, including the country's second IMAX screen. No wonder EVT, which rebranded from Event Hospitality & Entertainment in October, has reinstated dividends. Right now all eyes are on the opening of the IMAX screen in Sydney's Darling Harbour. Under Hasting's leadership EVT's Event Cinemas will be the 2023 recipient of the CinemaCon, Global Achievement in Exhibition Award. She is an active member of the Global Cinemas Federation (GCF) Executive Committee and is the Chairperson of the NATO International Committee.
Elizabeth Frank
Executive Vice President, Worldwide Programming & Chief Content Officer, AMC Theatres
As Executive Vice President, Worldwide Programming & Chief Content Officer for AMC Theatres, Elizabeth Frank leads teams with operational responsibility for sourcing and scheduling movies for AMC's 11,000+ screens across the United States and Europe, as well as promoting, pricing, and selling over 300 million movie tickets annually. Her teams have developed data analytics and digital promotions capabilities to activate moviegoers and enhance operational agility. Frank is a committed champion for inclusion and diversity behind the camera, on the cinema screen, and in the exhibition business. Her programming team has worked to increase filmmaker access to broadened movie-going audiences. Aside from her duties at AMC, Frank serves on the boards of directors of Fathom Events, Spirit Realty Capital and global health organization AmeriCares.
Shelli Taylor
Chief Executive Officer, Alamo Drafthouse
CEO of Alamo Drafthouse for the last almost three years, Shelli Taylor brings an outside perspective to the exhibition industry after spending 25 years working around the world for the likes of Starbucks, The Walt Disney Company and Planet Fitness. Making her debut on the Top Women list, Taylor led Alamo through the pandemic and has been particularly focused on and successful in growing the company post-COVID as its seven new cinema openings show, with even more in the pipeline.
Clara Cheo
Chief Executive Officer, Golden Village Multiplex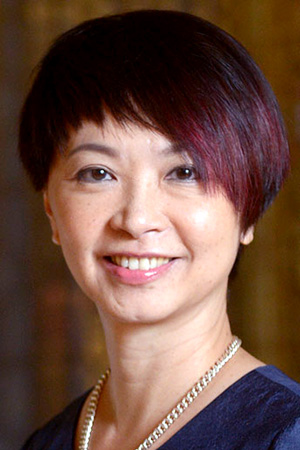 Singapore was hit hard by the COVID pandemic restrictions and the city-state's largest cinema chain took a hard hit. Fortunately under CEO Clara Cheo Golden Village Multiplex has long made innovation a hallmark of its business practice. It was the first operator in South East Asia to pivot to home delivery of concessions during lockdown. It had previously innovated with everything from QR-controlled ticket barriers to offering up its Gold Class recliners for afternoon naps. Post-pandemic the chain has taken over sites from smaller rival Filmgarde, re-opening the BUGIS+ multiplex refurbished with a bright new lobby, a Gold Class Express and the new Azule Spanish-Mexican dining option. Under Clara, innovation remains part of Golden Village's DNA.
Helena Eklund
Commercial Director, Northern Europe, ODEON Cinemas Group
Helena Eklund has been steadily growing with and guiding Sweden's largest cinema chain from its origins as SF Bio to its current position as Filmstaden and the anchor for owner AMC/Odeon Northern Europe region. In her current role of Commercial Director, Northern Europe, Eklund is in charge of the cinema chain across Norway, Sweden and Finland for ODEON Cinemas Group. She assumed the role in January 2020, just before the pandemic struck and had to help take the difficult decision to temporarily close the cinema chain in Sweden, even as smaller cinemas stayed open, in line with closures in neighboring Norway and Finland. Since reopening, Filmstaden has not rested, building a luxury multiplex with a restaurant and the country's third IMAX screen in Uppsala, which opens next year. It also launched a raft of initiatives, such as SEK 99 (USD $9.54) tickets for Oscar nominated films, half-price tickets for pensioners, argued that cinema visits should be treated as mental welfare and even dared to challenge Swedish pop icon Zara Larsson when she said that people should be allowed to talk in the cinema, releasing not one but two cheeky PSA adverts.

Malin Lundstedt
Director of Operations, Northern Europe, ODEON Cinemas Group
Malin Lundstedt leads operations in 60 cinemas across three countries and has been a key member of the ODEON Cinemas Group (OCG) Northern Europe Senior Team for the last nine years. Heading up the development of operational strategies of guest service standards and operational standards, Lundstedt supported the roll-out of multiple food and beverage initiatives leading to record sales performances in all countries.
During 2022, Lundstedt took on an additional temporary responsibility as Operations Director for Southern Europe, leading around 4,000 cinema colleagues across seven countries – and ensured she visited all seven, achieving a new high in team engagement at the same time. As a leader, she has personally supported and developed many other key operational OCG leaders and cinema management teams. And if that wasn't enough, she's an active board member of the Cinema Association in Sweden.

Hannele Wolf-Mannila
Sales Director, Northern Europe, ODEON Cinemas Group
Already the Commercial Director at Finnkino, Hannele Wolf-Mannila also became the Sales Director of Northern Europe at ODEON Cinemas Group during the pandemic. For Finnkino she is responsible for public relations and local commercial operations, while at the same time filling a leadership role for ODEON by leading a team of 65 salespeople in Norway, Sweden and Finland. Her roles in exhibition extend to board positions with the Finnish Chamber of Films and CAPA, the Norwegian cinema media sales company.
Dee Vassili
Chief People Officer, Vue Entertainment
Dee Vassili is the Chief People Officer at Vue Entertainment, and has been with t he cinema chain since 2003. With Vassili on the executive team, Vue has transformed itself from a company with 38 United Kingdom-based cinemas into an international organisation and a key player in the industry that it is today. During the COVID pandemic Vassili and her team established and publicized various support lines and information channels, quickly embracing the ever changing workplace, health and safety requirements, as well as quickly establishing the infrastructure needed to successfully facilitate and embed different ways of working (e.g. remote working and virtual teams). More recently, Vassili has continued to support talent development across the film and cinema industry through her role on the Finance and Audit Committee for ScreenSkills and her work supporting UNIC in their talent related initiatives. In 2020, Dee was awarded the CineEurope Gold Award, in recognition of her contribution both to the ongoing success of Vue International and to the wider European cinema industry.
Wanda Gierhart-Fearing
Chief Marketing and Content Officer, Cinemark
Wanda Gierhart Fearing expanded her role from CMO to Chief Marketing and Content Officer, bridging the marketing and content teams to maximize awareness opportunities for studios and their films. She plays an active part in negotiations and seeking out alternative/non-traditional content to supplement Hollywood films. In the past twelve months, Gierhart Fearing was the visionary for rollout of the exhibitor's brand refresh, providing astute marketing and branding oversight as the company unveiled an updated logo and visual identity across its theaters and digital channels. She also capitalized on consumer demand for premium experiences by unveiling amarketing campaign to showcase the enhanced moviegoing experience Cinemark XD has to offer. Gierhart Fearing continued to enhance Cinemark's loyalty program and expand the first domestic exhibitor-owned subscription program to hit one million members.

Melissa Thomas
Chief Financial Officer, Cinemark
Melissa Thomas was brought on by Cinemark at the end of 2021 during a crucial time in the exhibition industry as it began to recover from the COVID pandemic. Through her first full year as Chief Financial Officer at Cinemark, Thomas quickly immersed herself in the company and the business and has already built a strong rapport across the industry and its investment community. With her diverse expertise and ecommerce background, she's taken a broad and influential look at expanding the Cinemark's offerings through technology and exploring other opportunities for ongoing innovation. This shouldn't be a surprise since Thomas spent over a decade working in finance for the likes of Groupon and Orbitz.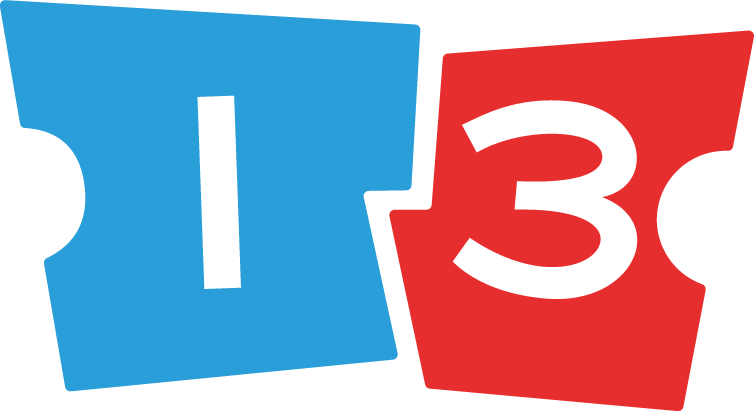 Suzie Welch
Chief People Officer, ODEON Cinemas Group
As Group Chief People Officer at ODEON Cinemas Group (OCG), Suzie Welch has been a key member of the OCG leadership team for five years. A key driver of OCG's successful recovery from the pandemic, Welch is a constant champion of diversity and inclusion to great effect in the business across 12 European countries. Following the departure of former ODEON United Kingdom & Ireland MD, Carol Welch (no relation), in March 2023, Welch has stepped in as Interim MD UKI until a new MD can start, demonstrating the trust placed in her by the company while also providing a great opportunity for Welch to broaden her own experience. This temporary arrangement aids continued stability across the business. Alongside her role at OCG, Suzie is also chair for the Hospitality Apprenticeship Steering Group which supports putting actions in place to increase the use of apprenticeships across the sector.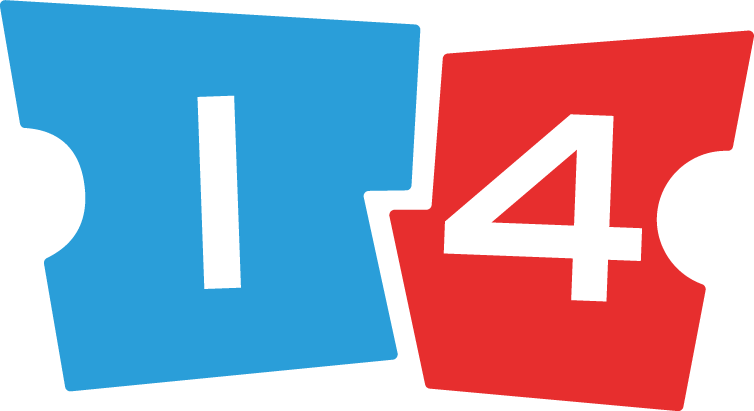 Stephanie Mills
Director – Sales, Marketing & Content, HOYTS
Stephanie Mills is the Director of Sales, Marketing and Content for HOYTS Group where she leads a team that encompasses all departments that drive admissions throughout the cinema chain. This includes marketing, loyalty, sales of community/corporate group bookings and events, retail for gift cards and vouchers, movie programming, and partnerships. Mills implemented a strategy that considers audience segments first, matched with appropriate content or programs, with audiences being spoken to across the right marketing channels. She also has influence in determining the best session time and session volume for each title, based on the target audience's behaviors, needs, and expectations. Mills skillset helped HOYTS recover from the pandemic, driving their box office to reach over 84% of 2019's results last year. Since 2015 the company's market share has grown by 5.7%. Outside of the industry, Stephanie speaks at conferences aimed at women in leadership, sharing her experiences and insights from the 20 years spent in the cinema industry.
Kathryn Jacob OBE
Chief Executive Officer, Pearl & Dean
It might seem unfair or even lazy to group the heads of the two largest cinema advertising operators in the United Kingdom and Ireland together (again), but the fact is that both women and companies have had an exceptional year. They have even cooperated on getting the message out that cinema is a strong and growing advertising medium. Thanks to Kathryn Jacob and Karen Stacey (see below), UK & IE also became one of the first markets in the world where cinema advertising returned to pre-pandemic levels, providing a much-needed financial boost to their cinema partners. Both have also celebrated significant individual success, with Pearl & Dean winning back Curzon as a client as it celebrates its 75th year in business, while Jacob also became President of SAWA, the global trade body for cinema advertising, in August 2022.

Karen Stacey
Chief Executive Officer, Digital Cinema Media
Digital Cinema Media (DCM) was the most shortlisted media company of this year's Media Leaders Awards list and Stacey was also awarded CEO of the Year at the Campaign Magazine Female Frontiers Awards 2023. As CEO of DCM, one of her actions towards greater accountability and transparency for the cinema advertising medium, the engaged PricewaterhouseCoopers to provide ratification of DCM's data sources and calculation methods of audience numbers. Stacey also pivoted media buyers away from transactional counting based on box office numbers, focusing instead on the synergy with TV and gaming, as well as commissioning an in-depth research study with Lumen Research around customers' concerns around attention.
Brigitte Maccioni
Chief Executive Officer, UGC
A longtime senior member of the UGC executive team, Brigitte Maccioni took the mantle as sole CEO of the company in April of 2021. The UGC Group is one of the leading exhibitors in France with 50 cinemas (521 screens) in France and 7 cinemas (74 screens) in Belgium. Over the past two years UGC has added six new cinemas to its estate. Maccioni is credited with instituting a strategy at UGC of programming a diversity of films from Hollywood blockbusters to arthouse titles. She believes this is the reason audiences are slowly returning to movie theatres in France, albeit slowly, with attendance in 2022 up nearly 60% over 2021 and only off by 27% from pre-pandemic highs. Like many of the cinema operators in France, UGC also distributes films which Maccioni also oversees in her role.
Jannicke Haugen
Chief Executive Officer, Nordisk Film Kino
Jannicke Haugen is an experienced leader with a proven record as an international CEO within the media industry and 9 years as a CEO in the cinema business. She is currently the CEO of Nordisk Film Kino overseeing operations at 17 cinemas throughout Norway. Haugen serves as the Chairman of the Board at Filmweb, a prominent online movie database and ticketing platform in Norway, and she sits on the board of Film & Kino, an organization that advocates for Norwegian cinemas. She is also a mentor for the UNIC Women's Program, which provides support to cinema professionals throughout Europe. Haugen is business driven, honest and straightforward, with leadership and people management being her key strengths. In her own words: "I succeed mainly because I am good at giving each leader the possibility to succeed."
Racheal Wilson
Chief Operating Officer & Executive Vice President, Harkins Theatres
For the past 30 years at Harkins Theatres, Racheal Wilson has been instrumental in creating and delivering the ultimate moviegoing experience for guests. Since 2018, Wilson has served as the Chief Operating Officer and Executive Vice President of Harkins. With more than 35 years in the exhibition industry, she formerly served as Director of Theatre Operations, District Manager and General Manager at Harkins. She is responsible for Harkins theatre operations, content and programming, IT, construction, real estate and development and human resources departments. Wilson will surely be kept busy as Harkins begins opening family entertainment center concepts in the coming years.
Shona Gold
Group Executive Director of Brand, Marketing & Communication, Vue International
As Group Executive Director of Brand, Marketing & Communication for Vue, Shona Gold is responsible for a multitude of marketing responsibilities. Gold helped grow Vue's membership and contactable databases through social media engagement during the pandemic and member benefits post-pandemic. She is also charged with raising the profile of the brand in new territories such as Denmark, which Vue entered in 2022. She has redefined Vue's role and positioning, and used research and insight to shape the company's strategic initiatives, keeping customers at the core of what Vue does. Gold has developed a stellar digital team with whom she has defined Vue's digital strategy, built a market leading web and mobile capability, accelerated key initiatives such as PPC, CVM, social media as well as adopting new technologies in payments and personalisation to enhance customers experience.

Ruth Hinton
Group Head Customer Insight & Experience, Vue International
Ruth Hinton is Vue's Group Head of Customer Experience & Insight where she champions a customer centric culture across the company and industry. She carries out research with customers and ensures the customer perspective is central when making changes with colleagues across Europe, to deliver noteworthy and profitable big screen experiences. Hinton informs and accelerates internal initiatives at Vue using customer insight to drive significant commercial value across marketing, retail, pricing and operational projects. A regular contributor to the UKCA and UNIC when it comes to customer research, she has participated in Meerkat Movies planning workshops, National Cinema Day insights with Movio and Metrixlab Cinema First research measuring returning customers to the industry. At every step Hinton is looking to understand the people and motivations behind the numbers.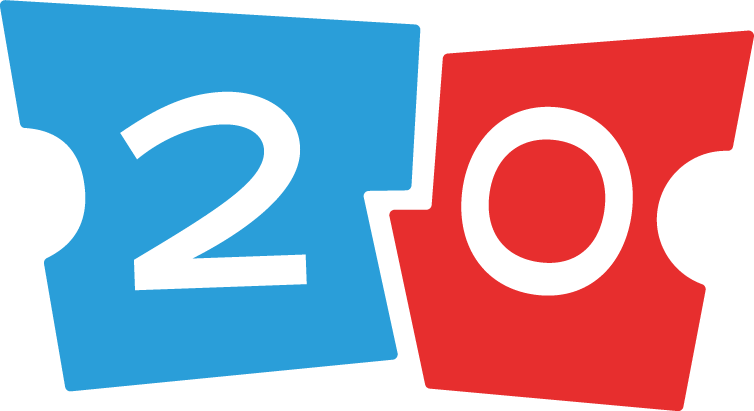 Christine Berg
Chief Executive Officer & Chairwoman of the Board, HDF Kino
When taking the helm at German exhibitor association HDF-Kino in 2019 Christine Berg's long and distinguished career working for Germany's film funding agency, FFA, and various regional film support bodies and festivals had not prepared her for the fundamental crisis that COVID would bring to the global cinema industry. Berg tackled all challenges head on and transformed HDF-Kino into a much more dynamic lobbying body for German exhibition, turning herself into an engaging and effective spokesperson for an industry under severe pressure. This helped secure vital government support for cinemas during the crisis. In parallel, she put in place a now well-honed executive team, which – amongst many other things – transformed Germany's slightly sleepy exhibitor convention in Baden-Baden into a modern, informative and fun industry gathering. Berg also reinstated HDF-Kino on the board of European cinema association, UNIC, herself taking an active role as part of its board of directors. Berg has managed what few of her predecessors seemed to achieve: to bring unity and vision to Germany's complex and diverse commercial cinema exhibition community.
Sarah Lewthwaite
Chief Executive Officer, Movio
Taking up the CEO mantle for data analytics firm, Movio, Sarah Lewthwaite was given the moniker "the quiet achiever" by a former boss. In her new role Lewthwaite has been involved with and overseen the launch of Movio's new product, EQ. Lewthwaite works closely with the rest of the Vista Group executive team to drive the business forward and innovate within the cinema industry. She has extensive experience in the cinema industry, having spent over fifteen years at Cineplex Entertainment in Canada before joining Movio in 2014. Lewthwaite is a board member of the Event Cinema Association and a member of the Cinema Technology Community's Leadership Team. She speaks at industry events around the World, spearheading more sophisticated use of data in movie marketing. The quieter days, if there ever really were any, seem to be a thing of the past.
Edna Epelbaum
Chief Executive Officer, Cinevital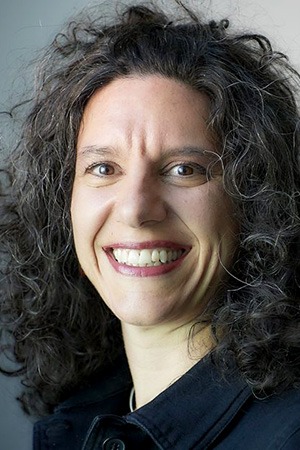 With almost too many titles, accolades and experience to mention, a cinema list without Edna Epelbaum wouldn't be complete. A former academic with a PhD in Literature from NYU, Epelbaum was born into the industry with her father having been both an exhibitor and president of Swiss cinema association, Schweizerischer Kino-verband (SKV), a role she now holds herself. Epelbaum is also CEO of Cinevital, Cinepel, Cinemont, Quinnie and is a member of the UNIC board. She is heavily involved with and a big champion of the UNIC Women's Cinema Leadership mentoring programme, as well as regularly championing individuals in the industry, she was instrumental in pushing through the first ever National Cinema Day in Switzerland in September 2015.
Nikkole Denson-Randolph
Senior Vice President, Content Strategy & Inclusive Programming, AMC Theatres
As Senior Vice President, Content Strategy & Inclusive Programming at AMC Theatres, Nikkole Denson-Randolph oversees the strategic development, implementation, and promotional planning of AMC's programming efforts and initiatives to include film, digital content (AMC Theatres on Demand), alternative content, and live events. She is responsible for double-digit results of AMC's total box office gross, and negotiates licensing and rental terms with film and content distributors. Since joining AMC in 2009, Denson-Randolph has launched multiple initiatives aimed at expanding the exhibitor's reach through inclusive programming. This includes AMC independent, a program designed to provide guests with inclusive, on-screen storytelling from around the world, as well as a direct pipeline for filmmakers who are distributing their own films theatrically. In 2019, Denson-Randolph launched AMC Artisan Films, a program designed to showcase character driven stories. She then launched AMC Theatres On Demand, making the company the first cinema chain in the US to launch a streaming platform.

Jennifer Douglass
Senior Vice President, U.S. Operations, AMC Theatres
Jennifer Douglass has been with AMC Theatres for 35 years, starting at a concessions counter in San Diego. As of March 2022 she is AMC's Senior Vice President of U.S. Operations, with responsibility over all U.S. theatre operations and locations, guest focused operations excellence group, and the food and beverage team. Douglass served as the Vice President of Food and Beverage from 2009-2012 before moving over to oversee the AMC DINE-IN brand where she helped grow the DINE-IN portfolio from 8 locations to 50 and was responsible for alcohol, service and menu strategy along with delivering solid financial results. Douglas was promoted to Senior Vice President, Food and Beverage in late 2018 where she oversaw product development and helped support food and beverage operations. Douglass is a breast cancer survivor and firmly believes she has the best job at AMC.

Cynthia Pierce
Senior Vice President, Design & Construction, Facilities, Sight & Sound, AMC Theatres
A quick look at Cynthia Pierce's title at AMC Theatres underscores her deep knowledge of the cinema business garnered from over 40 years in the industry. Pierce is the company's Senior Vice President of Design & Construction, Facilities, and Sight & Sound. She oversees a team of subject matter experts who manage AMC's design and construction of new builds, remodels, and premium large format auditoriums, life cycle maintenance of the equipment, and presentation experiences. Pierce currently serves as the executive sponsor of the Council on the AMC Women's Experience, on the Board of Directors for DCDC and as the vice chairperson of NATO's Technology committee. She recently joined the steering committee of the Cinema Foundation's Center for Innovation and Technology. Pierce began her cinema career in 1981 as a theatre manager in Norfolk, Virginia.
Heather Morgan
Chief Of Staff & Strategy, Alamo Drafthouse
Heather Morgan began her career in Cinema in 2012 when she joined AMC Theatres as Director of Guest Experience working her way up to Vice President of Studio Partnership & Film Finance. In 2018, she joined Arizona-based Harkins Theatres as Vice President of Content & Programming. In 2022, she joined Alamo Drafthouse Cinemas in her current role, where she leads strategy and tactical execution efforts. Morgan is also President of the Will Rogers Motion Picture Pioneers Foundation, making her the first female to hold the position in the charity's 80-plus year history.
Jadranka Islamovic
Chief Executive Officer, Cinestar
When Blitz-CineStar received the Exhibitor of the Year award at CineEurope in June 2019, Jadranka Islamovic – along with everyone else in the banquet room – could not have guessed that a year later her company's wonderful multiplexes would be shot by the pandemic. Yet as the pandemic waned Blitz-CineStar pushed on with its program of opening high-end multiplexes across the Balkans and Eastern Europe. This was the reason that Bosnia-Herzegovina was one of only two territories in Europe (Georgia was the other) that saw an increase in cinema attendance in 2022 compared to the last pre-pandemic year of 2019. Jadranka and her team are proof of the belief "if you build it, they will come" being true as it relates to high-end quality multiplexes.
Suvanee Chinchiewchan
Chief Operating Officer, SF Group
Suvanee Chinchiewchan is the Chief Operating Officer of SF Corporation, which operates one of Thailand's leading movie theatre chains, SF Cinema. The company has 66 cinemas with 403 screens; 21 sites are in Bangkok and suburban areas, with 45 located in the provinces. Chinchiewchan is leading a team that has been focused on turning some of SF Cinema's existing and new cinemas into upscale and out-of-the-ordinary experiences. Last year the company partnered with Omazz, a bedding manufacturer, to create The Bed Cinema, where patrons can watch movies while laying in beds. Chinchiewchan is also overseeing the expansion of SF Cinema's food and beverage offerings, which has come about by teaming up with well known restaurant partners. This year the company has already opened a new cinema, the Central Ramintra Branch, and is in the process of renovating six additional sites.
Heather Blair
Senior Account Manager E-sports and Cinema Solutions, LG
Heather Blair was the driving force behind the woman in cinema who created the Women in Exhibition (WIE) group. She's also the super host of their regular webinars that make both the guests and those attending as welcome as if she had baked cookies, served tea and invited everyone to her living room. It is no wonder that guests spoke so freely and opened up in ways that simply would not do in a more formal trade publication interview. Next WIE is launching a mentor/mentee programme specifically to give women confidence to succeed in the theatrical exhibition industry. Last year Blair signed on to help lead Korean electronics major LG's foray into LED Cinema deployment in the United Stats as their Senior Account Manager E-sports and Cinema Solutions. Whatever challenges she faces, she always puts on a brave face and puts others first.

Beth Figge
Senior Sales Manager, North America, Cinema, Dolby
Beth Figge is celebrating 10 years at Dolby where she is one of the company's leading sales managers helping promote cinema products such as Dolby Atmos and the IMS3000. Throughout 2022 she tried to support the industry with Dolby's technology through worldwide supply chain issues, making sure products arrived on time so that cinemas could reopen or, in the case of new builds, properly celebrate their grand openings. Figge has over 25 years of cinema industry experience, having begun her career at JBL Professional helping redefine the dealer network and boosting sales through the institution of rebate programs. She then spent several years at Sony Cinema Products where she was instrumental in the installation of thousands of SDDS systems. During the digital conversion Figge was highly successful in building Doremi's dealer network to become a market leader in server sales. Figge transferred to Dolby when the company purchased Doremi in 2014.

Loren Nielsen
Vice President Content & Strategy, Xperi
At DTS/Xperi Loren Nielsen leads DTS' cinema business where, in partnership with content and theatre owners, she ensures a flow of top-tier movies featuring DTS:X immersive sound to theatres worldwide. Nielsen also collaborates with the advanced technology groups at DTS/Xperi to support the development of technologies that enable more people to experience the next generation of immersive sound, sensing and imaging technology in cinemas, television, and mobile devices. In fact, she has been instrumental in evangelizing the new immersive audio bitstream within the industry. A member of the Academy of Motion Picture Arts and Sciences Nielsen has decades of experience working with senior level studio executives and filmmakers on-boarding new technologies and workflows.

Annie Wang
President, GDC Technology USA
In 2022 Annie Wang was promoted to President of GDC Technology USA. She first joined the digital cinema technology company in 2007 to oversee its expansion into the US and Latin America. Just one year later Wang's role expanded to include heading up sales, marketing, technical and customer services, daily operations and business development. Under her leadership, GDC put into action a strategic plan and vision that quickly lead to GDC becoming the number two cinema technology provider in the Americas. It's easy to see why Wang has a reputation for being able to both recognize valuable ideas as well as finding ways to implement them successfully.
Tess Manchester
President, Vista Cinema USA
Tess Manchester has been part of Vista Group since 2011 when she started out as an Application Consultant. Working in valuable roles and through a series of executive level promotions, Manchester now serves as President, Vista USA. In this capacity, she has helped develop and achieve a range of company milestones, in particular working across the 2022 launch of the Vista Group's SaaS offering, Vista Cloud. Manchester has a degree in legal studies and is the author of multiple novels including "Pivot Point."
Nicolette Scheepers
Chief of Content & Programming, Ster-Kinekor Theatres
In her current role as Chief Of Content and Scheduling for Ster-Kinekor Theatres, Africa's largest cinema chain, Nicolette Scheepers oversees the scheduling of local and studio films for the circuit as well as sourcing alternative content to provide a more diverse content slate for audiences. As part of the SKT senior executive team she actively contributes to the marketing, operational and financial strategies of the company and played an important role in Ster-Kinekor's recent successful exit from Business Rescue, the equivalent of Chapter 11 in the US, which was a direct consequence of the COVID pandemic. Scheepers began her career on the distribution side as a sales executive for Disney and Sony Pictures where she oversaw all bookings and negotiations with local exhibitors.
Rebecca Stein
Vice President of Studio Relations and US Marketing, Showcase Cinemas / National Amusements
Rebecca Stein has long focused on growing Showcase Cinema's US marketing presence, currently as its Vice President of Studio Relations and US Marketing. Recently she has begun to use her talents to support National Amusement marketing programs in the United Kingdom and Latin America. Over the past year Stein oversaw the company's group sales offering which resulted in significant year-to-year growth. She revamped Showcase's social media program with dedicated content creation teams, a localized and targeted micro-influencer program as well as launching the company's TikTok channel. She led a push to grow Showcase's Starpass Loyalty, the Popcorn Club for children and subscription membership program. And these are just a few of Stein's accomplishments last year which enabled Showcase to emerge from 2022 with a top-10 market share in the US.
Jane Shao
Founder & President, Lumiere Pavilions
Jane Shao is one of China's most prominent entrepreneurs and film industry executives, best known for co-founding Lumière Pavilions, a pioneering cinema chain in China that specializes in showing international and art-house films. Shao studied at Peking University, where she studied English Linguistics and Literature, followed by Columbia Business School, where she did a Finance MBA FinanceMBA. Her career then took her to Credit Suisse First Boston and J.P. Morgan.
In 2007, Shao returned to China and co-founded Lumière Pavilions with Jimmy Wu, which quickly became one of the leading cinema chains in the country. Lumière Pavilions focuses on showing international and art-house films, which are often overlooked by other cinemas in China that prioritize blockbuster movies. Under Shao's leadership, Lumière Pavilions has expanded rapidly and now has more than 50 cinemas across China, with plans for further expansion in the future. The company has received numerous awards for its innovative approach to cinema, most recently as CineAsia 2022, with Shao herself recognized as one of the most influential businesswomen in China.
In addition to her work with Lumière Pavilions, Shao is also involved in philanthropic activities, particularly in the areas of education and culture. She has established several scholarships to support young Chinese students studying abroad, and has also been involved in efforts to promote cross-cultural exchange between China and the rest of the world.
Bobbie Bagby Ford
Chief Creative Officer & Executive Vice President, B&B Theatres
Bobbie Bagby Ford is Chief Creative Officer and Executive Vice President at B&B Theatres, which has grown into the fifth-largest cinema chain in the US. In her role, she is responsible for overseeing the creative team, including the loyalty program, special events, social media, and internal communication. Her leadership and expertise have contributed to the successful expansion of the company's brand across the country. Bagby Ford played a pivotal role in advocating for the Shuttered Venue Operators Grants and other state bills during the COVID recovery. Her efforts have been instrumental in helping B&B Theatres navigate through the pandemic and emerge stronger than ever. Bagby Ford is a founding member of Women in Exhibitions (WIE).

Bridget Bagby
Co-Owner, B&B Theatres
Bridget Bagby, third-generation co-owner of B&B Theatres, is a driving force behind the family business. Married to CEO Bob Bagby, her love for the silver screen began in childhood while working at the concession stand alongside her grandparents, parents, and now her husband and three children; Bobbie, Brittanie, and Brock. Co-leading the company with a focus on quality, innovation, and family values, Bagby is a devoted wife, mother, and grandmother (her new favorite role) to seven movie-loving grandkids who cherish movie outings at their Ahma and Baba's theatre. Under Bagby's leadership, B&B Theatres has been adapting to industry changes and embracing state-of-the-art facilities like their flagship multiplex, the Liberty Cinema 12 in Missouri.

Brittanie Bagby Baker
Chief Operating Officer & Executive Vice President, B&B Theatres
Brittanie Bagby Baker was born into the cinema business, quite literally. She is the fourth generation in her family to run B&B Theatres. Baker started as a concession employee at 16 and worked her way through the organization learning the ins-and-outs of the company while completing her Bachelors and Masters degrees. In 2019, Baker assumed the role of Chief Operating Officer and Executive Vice President where she currently oversees the day-to-day operations of the company. Her focus lies in creating experiences for guests and employees by leaning on the company's core values of family, fun, joy, integrity, and innovation. Baker is proud to be a NATO advisory member as well as a member of Women in Exhibition (WIE).
Kim Lueck
Chief Information Officer, Marcus Corporation
In the male dominated information technology field, Kim Lueck has built a solid reputation for herself through quietly and simply delivering big results for the Marcus Corporation with little fanfare. She has been with the company, which is the parent of Marcus Theatres, for 25 years and remains its Chief Information Officer. Over the last few years she has tackled some huge projects such as moving the organization to a new human resource management system. As consumers shifted towards digital purchasing over the last three years, Lueck had her team develop suggestive selling functionality for the chain's web and mobile app leading to an uptick in revenue. She is currently overseeing the testing of MovieFlex, Marcus Theatres' movie subscription program. Lueck is an advocate for prioritizing cybersecurity and has voiced a desire to create a cybersecurity working group for the industry.
Lolu Desalu
Chief Marketing Officer, Filmhouse
As Chief Marketing Officer at Filmhouse Group, Lolo Desalu leads the highest grossing cinema marketing team in Nigeria, spearheading notable West African campaigns for numerous high-profile films. She plays a pivotal role in bringing international films to Nigerian audiences, contributing to the growth of the local film industry and the expansion of cinema culture in the region. She has also secured major cinema sponsorships, raising over NGN ?1 billion (USD $2.15 million) and establishing strategic partnerships with more than 80 brands to extend the reach of Filmhouse's Groups messaging and offerings. She has elevated the cinema culture in Nigeria, attracting new audiences with innovative events and experiences, such as in-theatre album listening parties.
Inés Trementino
Country Manager, Cinépolis Argentina
In the male dominated information technology field, Kim Lueck has built a solid reputation for herself through quietly and simply delivering big results for the Marcus Corporation with little fanfare. She has been with the company, which is the parent of Marcus Theatres, for 25 years and remains its Chief Information Officer. Over the last few years she has tackled some huge projects such as moving the organization to a new human resource management system. As consumers shifted towards digital purchasing over the last three years, Lueck had her team develop suggestive selling functionality for the chain's web and mobile app leading to an uptick in revenue. She is currently overseeing the testing of MovieFlex, Marcus Theatres' movie subscription program. Lueck is an advocate for prioritizing cybersecurity and has voiced a desire to create a cybersecurity working group for the industry.
Laura Najlis
Vice President of Marketing Latin America, Cinemark International
After starting her career in the world of retail, Laura Najlis spent four years as the marketing manager of Hoyts Cinemas Argentina. When Cinemark acquired Hoyts she became Marketing and Commercial Director for Cinemark Argentina and Paraguay. She has also led the development of the first Loyalty Program with Monthly subscription tier for the company in 2015, the most successful case for Cinemark in Latin America. In 2019, she became Director of Digital Marketing for Cinemark International, and in 2020 became Vice President of International Marketing for the region. At this point, Laura has extended her efforts in terms of business development, digital and loyalty through our Latin Markets. In this role she oversees business development, digital and loyalty programs throughout Cinemark's Latin American territories.

Karina Ventura
Marketing Director for Chile, Paraguay and Bolivia, Cinemark International
Elisabetta Hoch
Regional Operations Manager, UCI Cinemas Italia
Elisabetta Hoch began her career at UCI Cinemas Italia in 2004 and over nearly 20 years has worked her way through many theatre managerial roles for the company. In 2021 she took in a more senior role for the circuit, becoming Productivity and Planning Manager, learning the development and strategic aspects of the exhibition business. Just one year later Hoch was made Region Operations Manager, responsible for the economic results of the cinemas she oversees. Hoch never misses an opportunity to steep gain more knowledge about the film industry, participating in special courses run by the CICAE on managing arthouses and one on entertainment industry fundamentals at UCLA in the US. She has also participated in the UNIC Women's Cinema Leadership Programme.
Tori Baker
President and CEO, Salt Lake Film Society
Tori Baker is the Executive Director and CEO of Salt Lake Film Society (SLFS) and Board Vice President of The Cinema Foundation. Baker founded the National Art House PSA Project, producing and distributing 4 artist-featured PSA's championing cinema-going. She partnered with AMC and Sundance Channel to successfully launch a nationwide television-to-big-screen project aimed to premiere television pilots theatrically in 20 arthouses and 5 US markets. Baker served as a founding board member for National Art House Convergence during the AHC conference launch years, has served on multiple National Association of Theater Operators committees, including the first Diversity & Inclusion committee and membership. Most recently, Baker raised $2M for SLFS to purchase, restore, and preserve the 1928 historic Tower Theatre in SLC. Her personal mission is to lead projects in film that build relevancy for the cinematic experience.

Colleen Barstow
Executive Vice President & Co-Founder, Main Street Theatres
Colleen Barstow is the Executive Vice president of ACX Cinemas, an independent theater group based out of Omaha, Nebraska. Colleen helped to build ACX from scratch in 1988 with a small, one-screen facility in Plattsmouth, Nebraska. Since then, the group has expanded their reach to 47 screens in four states. Day-to-day, Colleen is responsible for employee relations, data collection, special events and more. She serves on the executive board of the National Association of Theatre Owners (NATO), the only current woman elected to do so, and leads the Independent Theatre Owners Committee (ITOC) as Chair.

Emelyn Stuart
CEO, Stuart Cinema & Café
Emelyn Stuart embodies "all things are possible when you marry purpose, passion, serious work ethic and commitment". She's the first Black Latina to own an independent movie theater in NY, is a film festival founder, an executive producer, MWBE, NYWIFT Board Member, an SBS Mentor, a NATO Member, an AHC Board Member and she serves as the Vice-Chair of the Independent Theatre Owners Committee (ITOC).
With a degree in business and less than a decade in the industry, Stuart has exemplified leadership and provided inspiration to filmmakers globally. In 2018, Stuart opened an independent movie theater in New York. Stuart Cinema & Cafe quickly became a beloved community movie theater. The theater offers a distribution alternative for independent filmmakers and is a resource hub for artists.
Mariam el Bacha
Territory General Manager, Cinemaxx (Vue)
Funmilayo Onuma
Country Manager, Silverbird Cinemas
Funmi Onuma has over a decade of experience in the film industry, spending the last nine years helping grow Silverbird Cinemas into one of West Africa's leading exhibitors. Recently, Onuma oversaw the circuit's upgrade to laser projection. She continues to ensure that Silverbird prioritizes an entertaining experience for each release that will stay with customers after they leave the theatre. This includes transforming every movie premiere into the environment and settings shown in the film. This innovation has led to record breaking attendance for recent releases such as "The Woman King," "Black Panther: Wakanda Forever," "Avatar" The Way of Water" and "Creed III."
Katarzyna Borkowska
Chief Operating Officer, Helios
Helios is one of the leading cinema operators in Poland thanks in large part to Katarzyna Borkowska who has been with the company for over 23 years. As Chief Operating Officer had to help ensure the company's financial success after cinemas closed at the start of the pandemic. Borkowska and the Helios team quickly minimized costs but ultimately were able to retain all of their full time employees as they became the first theatre chain to reopen in May of 2021. She is responsible for the day-to-day functioning of the circuit from an operational and administrative perspective and has been instrumental in opening or refurbishing the company's cinema sites.

Magdalena Gorzelniak
Chief Sales and Marketing Officer, Helios
As Chief Sales and Marketing Officer for Helios Magdalena Gorzelniak is responsible for all of the Polish exhibitor's promotions, public relations and marketing activities. When Russia invaded Ukraine sending millions of refugees across the border into Poland, Gorzelniak helped Helios set up special screenings for Ukrainian children. She formulates the company's marketing strategy and sales policy, while also overseeing certain aspects of the food and beverage programme. Gorzelnia has been with Helios for over 20 years, starting as a manager she became a regional manager and then headed up the cinema management department before taking on her current role.

Magdalena Lewicka
Finance Director and Member of the Board, Multikino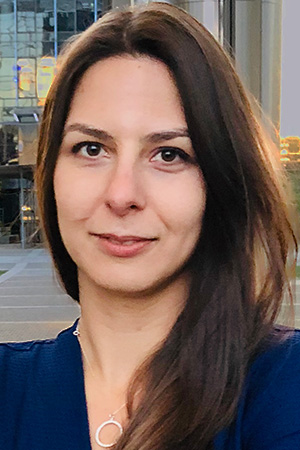 Magdalena Lewicka has over 13 years of experience in the cinema industry. Starting from 2019 she has been a Board Member in Multikino, a leading Polish multiplex operator and a part of Vue Entertainment Group. During her tenure Lewicka has served in senior finance roles and managed a number of strategic projects and now focuses on strategy, finance, property and legal. In 2018 she received the inaugural CineEurope Gold Awards presented by the International Union of Cinemas (UNIC) given to cinema professionals in recognition of their outstanding dedication and service to the sector. Lewicka also participated in the first edition of the UNIC Women's Cinema Leadership Programme launched in 2017 and is back for the 2022 edition as a mentor. She is a keen supporter of a number of equality and diversity initiatives.
Claire Gandy
General Manager of Film and Content, Event Cinemas
Claire Gandy has worked in the entertainment industry for over twenty years, across exhibition, acquisitions and development. She is currently the General Manager, Film and Content (Australia) for Event Cinemas. Under Gandy's programming direction Event Cinemas has championed the continued diversification of screen content. She is an active advocate of the Australian film industry and is one of the five founding members of the Australian Feature Film Group, a working body of industry representatives formed to ensure the success of the local theatrical industry. Since its inception the group has brought together all sides of the film industry for several influential events and established PRISM; a unique forum where industry players can confidentially discuss the business and its challenges.
Donna Tsvetkova
Senior Vice President of Commercial and E-Commerce, Cineworld
Nevena Brasanac
Programming Manager South East Europe, Cineplexx International
As the Programming Manager of South East Europe for Cineplexx International in Serbia, Nevena Brasanac has established herself as an influential figure in the region's film industry and is making a significant impact on the cinematic landscape through her work, which includes collaborating with distributors and film festivals. She has a stellar reputation for supporting local cinema productions, a topic she has studied in-depth throughout her post-graduate studies. Brasanac has made a name for herself by actively seeking to participate in the decision making process and leadership roles at Cineplexx.

Serena Gill
Head of Film, Everyman Cinemas
While Everyman may be famed for its sofas and Spielburgers, everyone's darling boutique cinema chain deserves as much credit for its diverse film strategy, which combines the best of mainstream and independent releases, including ones from streaming platforms, as well as repertory films and unique events. Serena Gill has been with Everyman Cinemassince 2015 and is currently the Head of Film responsible for juggling all releases across an estate that resolutely sticks to no more than five screens per site. When Gill joined Everyman the company operated 16 sites across the UK and she has helped open a further 22 cinemas since then. Gill is a recent graduate of Inside Pictures 2022, Europe's leading film business programme.

Eva Rekettyei
Programming Director, Cine Yelmo
Eva Rekettyei has been the Programming Director of Cine Yelmo for more than 25 years. Paris-born, she obtained her university degree at La Sorbonne-Paris IV and started her career for a French shopping center developer. There she learned how to conduct market research, commercialize and run a shopping center. She relocated to Spain, where the company implemented a joint venture to develop shopping centers. After the economic crisis of the mid-1990s forced the company to close, Rekettyei stayed in Span and found a job at Yelmo. At that time the company had 54 screens located in Madrid along with numerous expansion projects. Over time, Yelmo became a leader in the Spanish market and Rekettyei was part of that journey, playing a pivotal part in the company's growth. In addition to programming, she is also in charge of all the institutional relations for the company. Rekettyei was the recipient of the 2022 CineEurope Gold Award.
Nuria Bronfman
Executive Director, Movie Theatre Association of Canada (MTAC)
Nuria Bronfman is the Executive Director of the Movie Theatre Association of Canada (MTAC), a trade organization representing the Canadian exhibition market on a number of fronts. These include government relations, film distribution, marketing and technology to name just a few. During the pandemic MTAC was instrumental in educating politicians on the needs of the exhibition industry during the crisis and lobbying the government to reopen cinemas. Bronfman kept cinema operators informed of government mandates, healt and safety standards, as well as assistance such as rent relief, and the Regional Relief and Recovery Fund (RRRF). . Prior to her role with MTAC, Bronfman spent years at Famous Players as Vice President of Corporate Affairs, and at the Toronto International Film Festival as Director of Communications and Gala Film Programmer liaising with senior film executives and celebrities at all of the major studios.
Shen Yan
General Manager, Youth Movie Cinema
Shen Yan is a unique yet common Cantonese story; a migrant worker with a technical secondary diploma came to a job interview at Youth Movie Palace in 2010. After a three month probation, she was promoted to Vice Manager of marketing, and became the General Manager in 2017. Under her leadership, the 9 screen, 1,112 seat movie palace became the 2013 national champion and record breaker in both admission (52.66%) and per-seat box office gross (CNY 51,000 or USD $8,374). The Youth Movie Palace continued to be at the forefront among the 10,000 national cinemas, ranking number four in 2018, before the number of theaters jumped to 14,000 in 2019. Yan has been able to overcome the limitations of the 72-year-old location in the middle of downtown Guangzhou, China by relying on soft power – the two loyalties: audience loyalty and employee' loyalty. She continues leading the very first national volunteer migrant workers mobile projection team to show movies to migrant workers in their community or schools. Over 10 years the team has held 300 screenings and for over 60,000 people, all for free. This has paid off when the migrant workers then pay to visit the Youth Movie Palace. In fact, Yan's mobile team actually made money when the theater was shutdown due to COVID.
Luisa Ramirez
Global Design Director, Cinépolis
As the head of global design for Cinépolis, Luisa Ramirez is a passionate architect who loves to design areas that complement and complete the experience of going to the movies. As Cinépolis expanded to 19 different countries around the world, she has taken on the challenge of maintaining the company's brand value, adapting its theatre design to each territory while being mindful of each region's culture. Ramariz is responsible not only for the designs that create a unique moviegoing experience at each Cinépolis location but also oversees the selection of functional furniture and certain operational equipment.
Shelly Olesen
Vice President Sales & Marketing, C. Cretors and Company
It is not hard to see how devoted Shelly Olesen is in both her professional and personal life. She has been with the 138-year-old C. Cretors and Company for 32 years and is currently the popcorn suppliers' Vice President of Sales and Marketing. Meanwhile her passion for travel has brought her to 80 countries on seven continents with her husband of 25 years, Martin. During her time at Cretors she has worked her way up the ranks from Western Regional Sales Representative to Senior Sales Manager, to Senior Market Manager, to Director of Sales and Marketing and finally to her current position in which she directs the company's overall domestic and international sales and marketing efforts. Olesen has also been a member of the National Association of Concessionaires for 32 years and is member of Women In Exhibition (WIE).

Mayson Spellman
Director, AMC Theatres & Global Cinema Channel
Mayson Spellman has been with The Coca-Cola Company for 18 years and is currently the National Account Director on the AMC Theatres partnership – one of the longest continuous relationships for Coca-Cola since 1920. Spellman also leads the Global Coca-Cola Cinema Channel where is responsible for the overall strategy and activation of all things cinema including our industry partnerships and studio relationships. She also identifies resources and capabilities for The Company's Global Cinema Customers. Spellman has co-chaired The Coca-Cola Company's women's LINC Women's Leadership Conference and has been named a and is Co-Chair of The Compassion Lab at Coca-Cola, a volunteer group that helps bring awareness and resources to the mental and emotional well-being of our organization. She is an active and passionate member of the Women's Foodservice Forum and received the 2023 WFF Changemaker Award.
Ghalia Hayat
Deputy General Manager, Cinescape
Siranush Whyte
General Manager, Galalite Screens
Siranush Whyte has been Galalite's general manager for the last seven years. Based in Mumbai, Maharashtra, India, she's often the face of the company at international industry events. In 2019, the company – that has the leading market share in its native India – made a European move, setting up a factory in Poland, with Whyte playing a big role in this development.
Latest posts by Celluloid Junkie Staff
(see all)