Cineworld was back in United States Bankruptcy Court for the Southern District of Texas on 8 February to update Judge Marvin Isgur on the status of their ongoing bankruptcy case. Lawyers for the United Kingdom-based company provided an overview of current operations, a potential reorganization plan, ongoing interest from third-party bidders and even set a court date to provide a firm schedule for exiting bankruptcy.
The world's second largest movie theatre chain, which operates Regal in the United States, filed for Chapter 11 in September of 2022. Since then they have closed at least 90 Regal cinema locations throughout the U.S. while simultaneously negotiating with lenders, creditors and fielding acquisition proposals from third-parties. Cineworld has also had to grapple with ongoing legal matters such as appealing a breach of contract judgement from a Canadian court over its abandoned acquisition of Cineplex and an adversary proceeding from National CineMedia (NCM), the on-screen advertising company Regal helped found.
Representing Cineworld, Joshua Sussberg, a lawyer with Kirkland & Ellis, explained that the hearing was necessary because the company's secured lenders had submitted a term sheet detailing a debt-for-equity transaction that would also grant rights to fund the business moving forward. The ad hoc group is made up of 35 equity funds which hold USD $6 billion in Cineworld debt.
"We of course do not have commitments for the financing or the equity. We have agreement on the terms. But suffice to say, we're going to proceed in earnest and negotiate this underlying plan," said Sussberg who set another court date for 21 February, when he believes a deal with the lenders for a stand-alone plan of reorganization will be ready for review and a schedule can be established for bringing Cineworld out of bankruptcy.
"It is not lost on the company that this lender group has stepped up multiple times to help in a time of need," Sussberg added. "That was because of COVID. And there were multiple financings. This will be yet another instance where the lenders will finance the company and finance its recovery. And it's not lost on us that people have lost money. And it's obvious, in situations like that, fingers get pointed."
While Sussberg didn't want to get into specifics, he denied any reports of Cineworld or Regal's existing management team leaving the company, voluntarily or otherwise. "Whether or not we are able to negotiate a management incentive arrangement for this existing management team remains to be seen," he said. "But I will tell you in my humble opinion, there are no better operators of this business than these executives. And whether you are a third-party vying company or a lender financing the company, this management team is committed to helping transition in any circumstance, whether it's a third-party sale or a lender led restructuring, we will negotiate and present to your honor the details of that plan."
What Sussberg is alluding to is the ongoing window for third-parties to submit bids to acquire Cineworld, whether they be private equity firms, investor groups or other cinema operators. All non-binding bids demonstrating interest are due into Cineworld by 16 February. Though he once again didn't want to get into specifics Sussberg revealed that the number of bids received to date from third-parties had reached into the double digits and there remained significant interest in the company.
"These parties come in all different shapes and sizes with all different types of proposals," he said. "We are going to consider all of them in close coordination with our board, our independent directors and ultimately our lenders. Obviously our lenders are effectively a bidder and they've given us a proposal and we will negotiate that proposal. If it turns out the lenders become a stalking horse for the third parties, we've been welcoming that since before these cases were filed. Ultimately we want to review as many bids as is possible so we have a complete comparison and understanding to maximize the value of the estate."
What this means is that if one of the third-party bidders comes along and decides to offer a better deal than what the ad hoc group of lenders is willing to extend, then Cineworld would like to consider it. Essentially, the company has been hoping to use whatever deal their existing lenders offer as a baseline for potential buyers to beat.
This isn't the only negotiation in which Cineworld is trying to play parties off of one another. Under bankruptcy, the cinema operator terminated its contract with NCM for on-screen advertising and is currently weighing proposals from competitors. NCM filed a complaint with the court over the maneuver explaining their long-standing contract with Regal was exclusive and non-negotiable, even under bankruptcy. This hasn't stopped Cineworld from negotiating with three different on-screen advertising companies, including NCM, for the best deal. Sussberg said the company intends to "file a motion to enter a new contract with one of the three parties, essentially as a stalking horse. To the extent that anyone else wants to come in and try to demonstrate a higher or better offer, we would welcome that as part of the process. This is a very important part of the business."
In the meantime, Cineworld and Regal have been operating under bankruptcy and thanks to recent blockbusters such as "Avatar: The Way of Water" and "Puss in Boots: The Last Wish" the exhibitor's box office admissions have beat their projections by approximately 20%. This allowed the company to sock away USD $182 million in cash by the end of January. "Week over week in the month of January we beat our budget and surpassed our cash amounts to the point where we have demonstrated that when there are blockbusters in the theatre people will come," said Sussberg.
Cineworld has also successfully renegotiated modifications for 150 of its existing Regal leases, presumably lowering their operating costs, though have not been able to do so at 77 sites. Landlords for some, though not all, of the latter sites will likely come to new terms with Regal, otherwise Cineworld will reject the leases and walkaway from the properties.
Also attending the hearing was Michael Messersmith of Arnold & Porter Kaye on behalf of the ad hoc group of lenders. He acknowledged the huge financial loss the Cineworld's lenders had already taken on their investment in the company. Rescuing Cineworld once more, he said, "requires us again to insert additional funds, and that requires diligence on the company, and on the relationships they have with the industry and basically all the diligence that would go into a typical mergers and acquisitions transaction."
Messersmith also touched on plans for Cineworld's existing management in his comments to the court. "Obviously, with a debt-for-equity transaction, the leadership of the reorganized company is going to be very important to us," he said. "If the lenders become the owners of the company, which is our base case, we would anticipate that the board of directors of the restructured company would vet and chose a senior management team. There necessarily will be a transition if that's the case and we anticipate working with the debtor and the existing management team about the terms of that transition if it is necessary."
What Messersmith didn't say outright is that the board of directors may not be Cineworld's current board and thus decide not to retain the existing management team, in whole or in part.
Judge Isgur made it clear that he would like to see Cineworld's bankruptcy case resolved sooner rather than later. "This case is not going to age well," he stated. "At some point there is an end to negotiations and it commences with litigation. You will get facilitation from the court with the respect to the scheduling of necessary hearings so things can get resolved by either agreement or by litigation. I'm no longer taking these mega-cases, so I have all the time in the world, so I will be here when we need to litigate things."
The hearing ended on a bit of comedic note with Judge Isgur saying, "If you want me to scare everybody, I have no idea what Avatar is."
Sussberg, doing his best to represent his client Cineworld on all fronts, leapt at the opportunity to point out that there were several wonderful Regal theatres in the Houston area and with all the free time the judge had, he might want to see the movie. Judge Isgur however, demurred, "The law doesn't allow me to buy a ticket while the case is ongoing, though I guess I can go to a non-Cineworld theatre and not break the law. But I can't purchase anything from the estate."
"In that case, don't go anywhere else," laughed Sussberg. "Wait for video."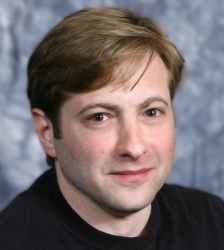 Latest posts by J. Sperling Reich
(see all)