In a filing earlier this week relating to their ongoing Chapter 11 bankruptcy proceedings, Cineworld asked the United States Bankruptcy Court for the Southern District of Texas for permission to abandon 39 of its leases for Regal theatre locations in the United States. This is the fifth time Cineworld has gone to the court to seek relief from theatre leases in which the company was unable to negotiate various lease restructuring, modifications and even the deferral of rent.
To date Cineworld has received permission to walk away from 28 of its leases, essentially shuttering those theatres. They are now waiting for the court's ruling on an additional 62 leases. If granted it would bring the total number of Regal cinema locations closed due to Cineworld's bankruptcy to at least 90. When the world's second largest exhibitor filed for bankruptcy on 7 September 2022, it operated 505 Regal locations.
In its filing Cineworld says that it has consulted with their bankruptcy advisors to determine which of its leases, based on a number of factors including the current profitability of each site, would not be suitable for its future business. By walking away from the 39 leases and their fixed operating costs, Cineworld estimates it will save USD $22 million per year.
One question that always comes up when Cineworld closes theatre locations is whether they remove any of the equipment and fixtures specific to running a movie theatre for use in some of their remaining cinemas. The answer is, it depends. If it is more costly to remove and transfer the equipment to a new location and/or if the equipment is not valuable enough, Cineworld will leave it behind when turning over the keys to the landlord. Otherwise, it takes equipment such as digital cinema projectors before abandoning a cinema. The company is left to do this at it's own discretion and expertise, though it must be careful not to leave behind anything that could be of consequential value in a sale of assets to cover any bankruptcy debt.
Among the Regal locations Cineworld is closing is its recently remodeled Union Square Stadium 14 in New York City. This would be the second major theatre to close in New York, after the Cinépolis Chelsea closed on 8 January of this year. In a blow to Los Angeles moviegoers, Cineworld is looking to walk away from the Sherman Oaks Galleria 16 location that it took over from the now defunct Arclight Cinemas in June of 2021. Also on the chopping block is the South Beach Stadium 18 and Imax in Miami, where ShowEast has traditionally held screenings and events each autumn.
A complete list of the 39 Regal theatre leases Cineworld wants to terminate is as follows (in alphabetical order by state):
Tikahtnu Stadium 16 Imax and RPX (Anchorage, AK)
Metro Point (Costa Mesa, CA)
Berkeley 7 (Berkeley, CA)
Parkway Plaza Stadium 18 and Imax (El Cajon, CA)
Escondido Stadium 16 and Imax (Escondido, CA)
Hemet Cinema 12 (Hemet, CA)
Sherman Oaks Galleria 16 (Los Angeles, CA)
Yorda Linda and Imax (Yorba Linda, CA)
Meadows Stadium 12 (Littleton, CO)
SouthGlenn Stadium 14 (Centennial, CO)
Shadowood 16 (Boca Raton, FL)
South Beach Stadium 18 and Imax (Miami, FL)
Keauhou Stadium 7 (Kailua-Kona, HI)
Bolingbrook Stadium 12 (Bolingbrook, IL)
Round Lake Beach Stadium 18 (Round Lake Beach, IL)
Fenway Stadium 13 and RPX (Boston, MA)
Bowie Stadium 14 (Bowie, MD)
Rockville Center Stadium 13 (Rockville, MD)
Brunswick 10 (Brunswick, ME)
Beaver Creek Stadium 12 (Apex, NC)
Omaha Stadium 16 (Omaha, NE)
Concord 10 (Concord, NH)
Hamilton Commons Stadium 14 (Landing, NJ)
Pohatcong Stadium 12 (Phillipsburg, NJ)
Santa Fe Stadium 14 (Santa Fe, NM)
Village Square Stadium 18 (Las Vegas, NV)
Elmwood Center 16 (Buffalo, NY)
Ithaca Mall Stadium 14 (Ithaca, NY)
Cortlandt Town Center (Mohegan Lake, NY)
Union Square Stadium 14 (New York, NY)
Greece Ridge Stadium 12 (Rochester, NY)
Transit Center Stadium 18 and Imax (Williamsville, NY)
Montrose Movies Stadium 12 (Akron, OH)
Barn Plaza Stadium 14 (Doylestown, PA)
Oaks Stadium 24 (Oaks, PA)
Greenbrier Stadium 13 (Chesapeake, VA)
Stonefield Stadium 14 and Imax (Charlottesville, VA)
Meridian 16 (Seattle, WA)
Gallery Place Stadium 14 (Washington, DC)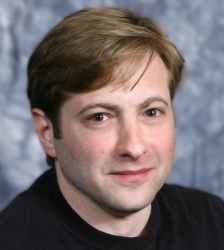 Latest posts by J. Sperling Reich
(see all)