Los Angeles is losing another prominent movie theatre at the end of May as Landmark Theatres announced the closure of its Pico Boulevard location. The exhibitor opened its 12-screen flagship cinema 15 years ago on the westside of Los Angeles and it has been a cinephile favorite ever since.
The venue, anchoring one end of the Westside Pavilion shopping center, is known for playing specialty and arthouse titles, attracting not only movie lovers, but the entertainment industry heavyweights and big name filmmakers that populate the city. It was one of the first cinemas in Los Angeles to feature a lounge serving alcoholic beverages. Landmark will close the site permanently when its lease expires at the end of May.
In a statement, Landmark President Kevin Holloway said, "For months, we've worked to extend our tenancy of The Landmark Pico but have been unable reach terms. We send our deepest appreciation to the Pico staff, guests, and the filmmaking community for their support over the years. We're exploring opportunities to expand our Los Angeles footprint, which we hope to be able to share more on soon."
Landmark currently has the single screen Nuart Theatre and the recently remodeled Landmark Westwood in Los Angeles and is looking at new properties elsewhere in the city. The exhibitor operates 195 screens across 35 locations in 22 markets including Chicago, Dallas, New York, San Francisco and Seattle, among others. The chain has always managed to straddle the line between arthouse and multiplex by programming specialty releases alongside the latest Hollywood blockbusters. In some instances Landmark might be one of the few or only exhibitors in Los Angeles playing certain smaller titles.
Cinemas have had a hard time getting audiences to return to theatres to see such films after re-opening from COVID closures, however that sector of the market looked to be on the mend. Mid-size titles such as "Everything Everywhere All at Once" from A24 has earned nearly USD $50 million since its March release and "Downton Abbey: A New Era" is set to open shortly.
With the Arclight Hollywood and its historic Cinerama Dome closing across town in Hollywood last year, theatres operated by Laemmle will surely become the go-to choice for arthouse distributors wanting to get their movies booked. Of course, in an industry town like Los Angeles, major chains such as AMC and Regal also program arthouse films, providing unwanted competition for smaller independent cinemas.
Landmark was owned by entrepreneur Mark Cuban and his partner Todd Wagner (who also own Magnolia Pictures) from 2003 until 2018 when they sold the chain to the real estate magnate Charles S. Cohen's film and distribution company Cohen Media Group. In 2019 there were rumors that Cohen was ready to walk away from its Flagship theatre on Pico Boulevard over lease disputes, but the move was pre-empted when COVID closed cinemas throughout the United States. Whether true or not is anyone's guess, but it hardly matters since Landmark officially official announced the venue's imminent closure.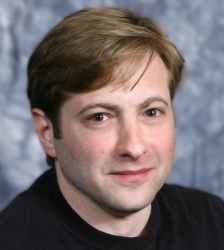 Latest posts by J. Sperling Reich
(see all)