In the end it wasn't Netflix. Nor was it Amazon Studios. Instead, it is the independent film distributor and production company Cohen Media Group that will be acquiring Landmark Theatres from Wagner/Cuban Companies.
Put another way, two billionaires, Todd Wagner and Mark Cuban, are selling the arthouse cinema chain which was part of their vertically integrated media group, to another billionaire, the real estate developer Charles S. Cohen, who will now be able to vertically integrate his own media holdings.
The news doesn't come as a surprise since Wagner and Cuban put Landmark up for sale back in April of this year. This set off a protracted bidding process for the circuit which consist of 252 screens across 52 theatres in 27 markets. Netflix put in a few early bids before dropping out, whereas Amazon Studios got into the mix this past August.
Throughout 2018 a great deal of ink, both digital and analog, was dedicated to think pieces in trade and business publications expounding on the many reasons why Netflix and/or Amazon would want to buy Landmark; debating whether it was, or was not, a good idea.
Most theories about Netflix centered on the company wanting to assure a day-and-date release for their original films both on their own platform and in at least one theatre chain. The thinking for Amazon was that Landmark would become a part of the streaming (and retailing) giant's Prime offering, giving it an advantage over Netflix.
The acquisition of Landmark makes just as much sense for Cohen Media Group (CMG) if not more so. Founded in 2008, as an independent theatrical distribution and production company, CMG has gained a reputation for having impeccable taste. Starting with "Frozen River" they have released a string of critically acclaimed titles including "Rams," "Standing Tall," "Mustang," "Timbuktu," and "Faces Places". Last year, CMG added and Oscar to its many Academy Award nominations, winning Best Foreign Language Feature for "The Salesman".
CMG also oversees the Cohen Film Collection which restores classic movies that are then re-released in cinemas. Part of the collection includes the Merchant Ivory and Buster Keaton catalogues.
In a way, Cohen is following in the footsteps of a billionaire media mogul such as Ted Turner, albeit he's walking in the opposite direction. Turner acquired Metro-Goldwyn-Mayer in 1986 and used its library as the foundation for the Turner Entertainment Company's cable networks, TNT and Turner Classic Movies. Rather than seek a home for his existing library and future releases on television or streaming platforms, Cohen can make them more valuable by guaranteeing them a theatrical release in his own cinemas.
Landmark Theatres President and CEO Ted Mundorff highlighted this in his statement about the sale, "Anyone who knows Charles, knows he is an avid lover of art and cinema, and this deal to purchase Landmark serves so many of his true passions and interests. By acquiring our chain, he has supercharged and scaled his distribution footprint in the arthouse sector, where he has been a savvy distributor and producer for many, many years."
And unlike with Netflix and Amazon, where Landmark Theatres would have been just one more piece in a multi-billion dollar international behemoth, the circuit will actually play a key part in CMG's growing empire. As such, it is more likely to be given the attention and care the company has reputation for lavishing on its film releases.
"I have been in the arthouse business for a long time as both a distributor and a producer, and I know better than most, that these films need a special home and require the utmost care. Landmark is that home," said Charles S. Cohen, chairman of CMG in announcing the deal, the terms of which were not made public. "I couldn't be more excited to add Landmark to Cohen Media Group's portfolio of companies. This is a phenomenal fit with our other businesses, and this deal will be welcome news to the filmmakers we do business with or plan to work with in the arthouse arena in the years ahead."
So, to recap, billionaire commercial real estate developer turned indie film distributor with a reputation for having impeccable taste in movies acquires one of North America's leading arthouse cinema chains renown for its diverse programming. It seems like a good fit. The sale even has some good news for Landmark Theatres senior management team, headed by Mundorff, who will all be retained by CMG.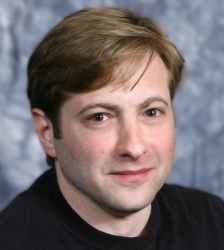 Latest posts by J. Sperling Reich
(see all)