This post is part of CJ's Top Women In Global Cinema 2021 – Redux.
How have your role, position and responsibilities changed since you were first nominated for Top Women In Cinema?
Since my first nomination, my role has expanded, and I am now responsible for all departments that are integral to driving admissions into our cinemas – movie programming, sales and events, retail (gift cards and vouchers), marketing, and loyalty.
How did COVID affect you and your business personally?
I think agility is the word that best describes how we approached the last year.
The Australian/New Zealand experience is quite different to the rest of the world. We experienced a lockdown throughout April, May and June of 2020. Cinemas in Australia reopened in July 2020, but an outbreak in the state of Victoria put them into a further lockdown, with cinemas reopening toward the end of November 2020. In both countries we experienced capacity caps, social distancing measures and various 'snap' lockdowns that lasted anywhere from three days in some regions to over two weeks. Since reopening in July 2020, we have had no less than 10 snap lockdowns in different states, cities, or suburbs which has required enormous effort across the entire business to cancel sessions, refund sales, stand-down crew and physically prepare the cinema for closure. We continue to experience these lockdowns even now. It has had to become part of our operating rhythm – closing cinemas with just a few hours' notice.
With most of our cinemas open from July last year, our biggest challenge was finding product to show on screens. Given most cinemas around the world were closed, new movies were not being released, and the situation we found ourselves in was largely having to curate content ourselves and promote it to our customers. This was mostly retro content, mixed in with other movies that had gone straight to streaming domestically. This created additional work for every department as we were managing everything ourselves.
We screened hundreds of titles; a 70s horror showcase, a (curated) Will Farrell comedy showcase, an 80s action festival, best of 2019, shark movies, zombie movies, musicals, family favourites – truly, anything we could think of to build out a schedule to attract guests back to the cinema. What we did see was that when we did have big new movies that had meaningful marketing campaigns behind them, audiences returned.
As we rounded the corner into 2021, the content piece started to improve and the slate was less volatile, but the need to remain agile stayed as we faced snap lockdowns. We had a decent Christmas and a very strong Easter, and now that cinemas around the world are opening back up, we are certainly seeing strong movies back on the release schedule.
How did your role, position, and responsibilities change (if at all) during the pandemic? Can you tell us a little bit about what your days were like and what you were doing over the past year?
The drop in revenue was profound, but the work itself did not decrease. Most days were spent looking for content to play, negotiating the terms on these, and working with my small team on executing the plan. An unfortunate result of the decrease in revenue was a necessary team restructure and a temporary reduction of hours. All remaining team members needed to jump in and get the job done, which they did, and I could not have been more impressed with their effort and dedication.
I stopped working remotely in October, when my team's hours returned to 100%. It has been a balance between 'survival mode' and having a growth mindset.
And, while hard to believe, we actually opened new cinemas over the last year. One in Australia in Cronulla in December 2020, and one in Ormiston, a suburb of Auckland in New Zealand in April 2021. We're also about to open another site in Adelaide in a few weeks that was previously run by a competitor who opted not to reopen it post-pandemic and we have a brand-new site in Perth set to open toward the end of the year. We strongly believe in cinema and its future and are therefore continuing to invest in it to ensure communities across Australia and New Zealand can experience it with an offer that is second to none.
Do you think COVID will change the cinema business? If so, how?
What has given me the most hope about our category is seeing how audiences responded once big movies started returning to the screen. The pent-up demand for cinema was clear, with movies like "Godzilla Vs Kong" taking huge box office dollars when compared to prior movies. We also saw local product like Eric Bana's "The Dry" taking in excess of $20m – a huge result. It's clear that COVID has accelerated some discussions around windows and it's clear to me that audiences have adapted to various ways of exploring new content. But what remains clear is that the desire of people to experience movies on a big screen outside of the home is strong. It's an experience that cannot be replicated.
How do you believe the cinema industry can recover once audiences are able to visit movie theatres again?
Providing great out of home experiences in a safe and comfortable environment, alongside outstanding content, is an unparalleled offer. Good movies combined with robust studio campaigns promoting their content, combined with a great and safe experience in the cinema, will see our industry on a strong road to recovery. COVID hasn't killed the movie theatre. In fact, it has reminded us how important and valued the experience is. We have seen the results in our region. When the movies and campaigns around their release are there, audiences are, too. For us, it's about getting some stability in the release schedule, which appears to be improving.
What do you like most about working in the cinema industry? What is one of your fondest memories?
The variety and scope of the work this industry has to offer is exceptional. From new cinema openings, to launching brand new concepts or programs, to the content itself changing from week to week, it's impossible to feel anything other than enthusiastic about working in this field. Plus, I love the fact that I work in an industry designed to make people feel better than they did going in. It's entertainment. It's escapism.
One thing I really enjoyed over the last year was choosing to program classic movies and then seeing them on the big screen for the first time. Two examples that blew me away were "Jaws" (1975) and "The Exorcist" (1973). I have seen both of those movies countless times in the past, but never before in the cinema. These are movies I can recite by heart yet seeing them in the cinema was like seeing them for the first time. It reminded me that the cinema experience is not just different to what you experience at home – it's better.
---
Navigation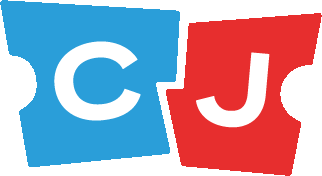 Latest posts by Celluloid Junkie Staff
(see all)