This post is part of CJ's Top Women In Global Cinema 2021 – Redux.
How have your role, position and responsibilities changed since you were first nominated for Top Women In Cinema?
I still lead our UK and Ireland Odeon business with 123 cinemas including 37 Odeon Luxe locations, 65 Costa Coffee shops and 4,500 wonderful colleagues. We were very busy during the months of closure ensuring our cinemas and teams were well looked after and safe, in addition to completing a digital transformation that means a faster, better booking experience, plus improved engagement with film fans and members.
During the pandemic, I added the role of Odeon Cinemas Group (OCG) Commercial Officer to my responsibilities, leading our European Commercial agenda across OCG's nine markets. This has helped us to bring more consistency across our business during a time that requires deep understanding of guest behaviour, innovation in our business model and improved efficiency of commercial activities.
How did COVID affect you and your business personally?
It's been a roller coaster year, but from the moment we realised we had to close cinemas, we focused on looking after our teams, making sure we would be ready to safely welcome our guests back to the cinema, and emerging from the pandemic even stronger.
This provided a clear purpose for both the business and for me. We kept a small team concentrated on readying for guests to come back, innovating our B2B business and managing our financial position. The vast majority of our colleagues were on furlough at some stage, but they understood that they were playing their part in a bigger plan to manage costs, so we could reopen as soon as we were able.
Of course, we all have tough days and we made sure we kept engagement high across the teams, not just about the business, but also about mental and physical wellbeing as well as just having fun. Personally, I run every day which has given me downtime from the intensity of what became a desk job!
How did your role, position and responsibilities change (if at all) during the pandemic? Can you tell us a little bit about what your days were like and what you were doing over the past year?
The last year at OCG has been very different from my first three and a half. With my mindset switching from growth and transformation to communication and cashflow. The last year has been more intense, as I would normally be out meeting with the teams in cinema and with my colleagues across OCG, so sitting at the same desk all day was a shock! However, early on we refocused our plans and the teams on sustainability and recovery. We reframed our purpose and were clear in what we needed to do to emerge from the pandemic in a strong position. We settled into a rhythm of online weekly huddles, communication via Workplace, and Learning & Development to keep our colleagues engaged. We also had small teams continue to work on programmes we knew would help our business transform: from working with the UK Cinema Association on Covid-secure operating procedures; to completing our digital transformation; winning a contract to host Scottish Courts and UK vaccination centres; to rightsizing our funding, costs and processes. It's been a personally immense learning experience.
Do you think COVID will change the cinema business? If so, how?
Covid has helped us refocus our business on what is important. Creating great experiences for guests, looking after our people, bringing innovation – especially in the area of digital – to be more creative with our B2B business and more efficient across Europe.
There has been much written about the threat of streaming, but people who love content love to consume it in different ways. There is no comparison to being absorbed in a movie on the big screen with no disruptions, laughing harder, gasping more – versus being on a sofa watching a small screen with all the disruption homelife brings.
How do you believe the cinema industry can recover once audiences are able to visit movie theatres again?
We are already seeing guests return to our cinemas with excitement and confidence. They have been confined to their sofas for too long and are enjoying being able to experience new movies on the big screen once again. As they return, we are also seeing them happy to spend more on food and drink, which underlines the fact that guests see cinema as an experience, not just a movie. I think this will continue to become even more important for them.
The role cinema plays in adding glitz and glamour to the movie world in making the movie a social experience that creates word of mouth about a 'must see' experience, as well as promoting great stories, is something that is difficult to replace.
What do you like most about working in the cinema industry? What is one of your fondest memories?
Working in the entertainment industry providing great experiences that make memories every day is a real privilege, especially when guests are so looking forward to enjoying being out together again. At Odeon, we focus on making movie experiences better for our guests. A visit to Odeon is more than the movie, it's the big screen and surround sound, the shared social experience, the cinema food and drinks and the service that makes it great value for money.
While the Odeon Luxe Leicester Square premieres are special occasions, my fondest memories are definitely being out in the cinema with our teams. It's seeing them surprise and delight our guests – being able to make someone's day, and it's watching our colleagues grow in confidence as they develop their careers.
---
Navigation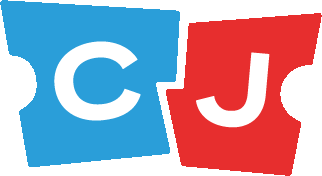 Latest posts by Celluloid Junkie Staff
(see all)