This post is part of CJ's Top Women In Global Cinema 2021 – Redux.
How have your role, position and responsibilities changed since you were first nominated for Top Women In Cinema?
My role and position have not changed since I was initially nominated by Celluloid Junkie. I have been running the day to day of the Global Cinema Advertising Association (SAWA) for 18 years and have been its CEO since 2015. We have members in 38 countries. I have the part time support of a financial director in London and a part time website designer/marketing assistant in Washington DC but most roles are performed by myself and I report directly to the SAWA Board of Directors.
My responsibilities, however, have in the sense that our industry has been in crisis during the pandemic, and that required a massive step up in activity, and engagement with our global membership body. We also needed to motivate our members, and wanted to unify the membership body in a way that brought everyone together during the crisis. We offered them a pathway forward to a sense of normalcy for when cinemas reopened and audiences returned.
How did COVID affect you and your business personally?
COVID essentially smashed our advertising business – if the cinemas are not open you cannot sell advertising through them and cinema, of all media, had the biggest decrease in percentage terms when compared to other media.
My role was, firstly, to support our global community and retain membership levels to ensure our survival and I'm happy to say we have achieved that objective. That, of course, meant a reduced salary on one hand but a massive step up in workload and collaboration on the other, as many business people I know have similarly experienced during this crazy time we find ourselves in.
How did your role, position and responsibilities change (if at all) during the pandemic? Can you tell us a little bit about what your days were like and what you were doing over the past year?
As I am based in Sydney, Australia, the length of my workday grew dramatically – you cannot forge a path forward and create genuine collaborations within a global body by just remote and written contact. So that meant long and sometimes difficult phone calls and, of course, Zoom meetings. And being in Australia, talking to the rest of the world means you are on the go, late into the night and early in the mornings to cover multiple time zones.
SAWA's focus was to create an environment where people looked forward and prepared themselves for when things got better whilst the cinemas were closed. This was achieved by bringing the membership together to support each other and share knowledge and initiatives with all member countries. We did this in the following ways;
In 2015 we partnered with the UN as a global industry by screening ads that were created by Sir John Hegarty screening on cinemas around the world in 38 countries which culminated each year in a seminar with the UN at the world's leading communication festival, Cannes Lions. This brought great press coverage and attention of the cinema medium to the world's global creative elite and decision makers in the advertising industry which saw the profile of the global cinema medium rise significantly.
In October 2020 we released a case study to our members based on our 2019 UNWFP global cinema ad, using neuroscience and showing the resulting impact of the medium for use in the sales process.
We ran a series of six webinars that were created by a specially appointed global task force made up of ten of the most senior leaders in our industry. As a group we first identified what we considered were the five biggest challenges going into 2021 that we needed to address as an industry to maximize "bounce back" during the recovery process. Each of the members on the task force (with their support team) researched and then presented their findings on the best way forward for the members to address these issues.
These topics ranged from new revenue opportunities, to local businesses with a community focus, to the "dangers" of streaming (for cinema). It really was a blueprint for the future of our business and a story to take to market in 2021. All of the findings, presentations and then background documentation has been put into a new Global Task Forum proposal, built in the members only section of www.sawa.com for future reference and use by the members.
Each fortnight we held webinars and had industry CEOs and staff joining (some of whom were even on furlough) – and no webinar had less than 200 attendees. But the greatest benefit was that through the webinars, the six months of researching evidence and solutions to combat the effects of the pandemic, we were able to bring the global industry together in a way like never before. It has been so effective and rewarding and has enabled us to fight these difficult times as one.
We produced a global advertising campaign using the hashtag #hellobigscreen and using global advertising legends to talk to the massive benefits of utilizing the cinema medium. This was launched in July. On board on a pro bono basis were: Sir John Hegarty (The Garage in SoHo), Mark Tutssel (former Creative Chairman of Leo Burnett), Marcello Serpa (former Creative Chairman of Almap and BBDO, Brazil), Jeff Goodby (Goodby Silverstein in the US), Rosie Arnold (BBH London, first D&AD female president), Sir Martin Sorrell (CEO of S4 Capital), Corrine Woods (Director of Communications for The United Nations World Food Program). All these advertising leaders came on board to talk about the awesome power of the cinema medium and why it is the ultimate canvas for a creative.
In summary, the last year has been dedicated to and focused on recovery, building a global collaborative trade body and working on building the story for 2021 for our members to return to the media world.
Do you think COVID will change the cinema business? If so, how?
In the short term it will change, but there is no experience like the cinema experience. And as things subside COVID-wise, we will bounce back like we always have as an industry like when we survived the first pandemic in 1918, the advent of TV, of cable, of DVDs and now of streaming. Our own research shows that in the long term streaming is a danger to TV, not cinema. Cinema is the ultimate expression of storytelling and the shared experience and that will not change.
How do you believe the cinema industry can recover once audiences are able to visit movie theatres again?
We must make the customer experience even better, more seamless, more luxurious and more engaging. The movies do well once you are in your seat but, before you are in that seat, we must provide an even better service. The cinema medium has to concentrate on better use of data, better analysis of measurements such as demographic audience profiling, and attribution and becoming more digitized in our selling process. This is what SAWA and the global task force have been doing whilst cinemas have been closed.
What do you like most about working in the cinema industry? What is one of your fondest memories?
Cinema has a magic to it and it is that magic that makes working in the business so amazing and enjoyable. I'm proud to be part of it. I have so many fond memories, but the one that, at this time, sits in my mind is at our last SAWA Global Convention in 2019 I released the latest UN World Food Program commercial, created by Sir John Hegarty, in a cinema in Amsterdam.
As it happened we all had to view the ad and watch a movie on a normal customer paying night, so the theater was pretty full. As they often do, the audience was chatting away and eating popcorn when this global commercial came on the big screen. It was so impactful that the audience went totally quiet – you could hear a pin drop. My goosebumps were immediate, not just because the commercial was great, but because it really hit home to me once again that the cinema medium was so powerful and engaging, so emotional and strong. You walk into a cinema as strangers and walk out as a community. What a memory that was.
---
Navigation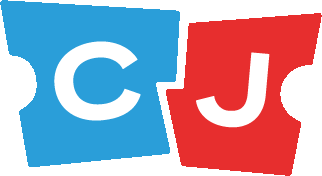 Latest posts by Celluloid Junkie Staff
(see all)