This post is part of CJ's Top Women In Global Cinema 2021 – Redux.
How have your role, position and responsibilities changed since you were first nominated for Top Women In Cinema due to the Top Women list?
Being on the list for Top Women in Cinema 2019 was a very important platform which allowed me to get to know new people and reach others. I gained a lot more visibility which meant more respect and attention from some people in the industry who didn't know me or my work previously. And I was able to get involved in other altruistic projects which I'm passionate about, as I love being able to help people and change things! I love to be able to make a difference if possible and be helpful!
How did COVID affect you and your business personally?
Personally, in order to protect our workers, the first decision I made was for everyone to work from home to be safe, so the "home office" was something new for our company. We had to adapt and change a lot to this new way of working. After this "test", I found out that everyone had similar ways of working from home and benefitted from a little bit more freedom, less "commuting" pressure and more spare time.
Everyone was very efficient and they seemed happier, so I decided to close our physical office. It was a huge step to take and a huge decision to make, but it was time to adapt to this new era, and we were ready to do so. I will never regret this decision as everyone seems happier so I'm very happy with this!
How did your role, position and responsibilities change (if at all) during the pandemic? Can you tell us a little bit about what your days were like and what you were doing over the past year?
My role didn't change at all, and I continued to do the same things. But it's true that during the pandemic, whilst the cinemas were closed, I had a little bit more time to focus on other company aspects that I've been wanting to do for many years now.
We couldn't travel (which was usually what took up most of my time and stopped me focusing on other important aspects of work), and the overall work load decreased significantly, so I had to find new things to work on. I also took the chance to relax which is a very important thing in order for me to be effective and efficient. In previous years, work could be stressful with little time to focus on myself and my family, so this helped a lot in order to take a step back and see things from a different perspective so that I could improve them. I found this really important and I could even say that COVID, at least for me, has helped in this way and changed my life. This has been very important for other, personal aspects of my life (like, for example, having more time for my family and our first baby that I'm expecting in September ?).
Do you think COVID will change the cinema business? If so, how?
Yes, in fact, I believe it has already changed the cinema business significantly. To start with, we've all seen how [the pandemic] happened and I believe we will all be more prepared in the future if something similar were to come about. Also, we all know Hollywood has changed the way it works, with theatrical windows, streaming services, etc.
But, to be honest with you, I believe this was more critical at the beginning, where everything was new and everyone was experimenting and trying to save the industry in any way they could. I also think COVID has made a lot of people consider things, rethink their freedom outside the four walls of their houses, so I'm pretty sure as soon as we recover and know what the real normal will be, everyone will be back to the movies in a very different way. I believe we're already seeing this throughout the world when there is good content for people to see!!
How do you believe the cinema industry can recover once audiences are able to visit movie theatres again?
I'm pretty sure this will be something which will depend fully on the customer. They will, by themselves, want to go back to the movies after one year of being confined and having devoured all of the content from streaming services. I always try an exercise with my family (not because I work in the industry, but because I want to explore real life examples) where we've seen so many shows on streaming platforms that we're just bored!
The pace of people watching content is faster than the studios producing them, so at the end, we all get bored and do not know what else to look at. Being able to watch a film with good surround sound, a huge PLF screen and good production, is something which has lately become difficult, so, it's the law of supply and demand – when there's less, we all want more!
What do you like most about working in the cinema industry? What is one of your fondest memories?
I always say the same to everyone: this industry is like a family where we're all praying for COVID to end, to be able to have a beer and a good laugh together. Being able to combine work and pleasure in your job is something many people are not lucky enough to be able to enjoy. I do have many people whom I consider to be friends in this industry, and this is something I wouldn't change for anything!
I have some very good memories with all my team, as trips to trade shows were the only times we got to be together and bond. And I have lots of memories, all around the world, with other colleagues in the industry.
---
Navigation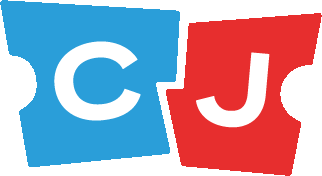 Latest posts by Celluloid Junkie Staff
(see all)